It's just a nickname. I got it because no matter how good you are I won't be impressed.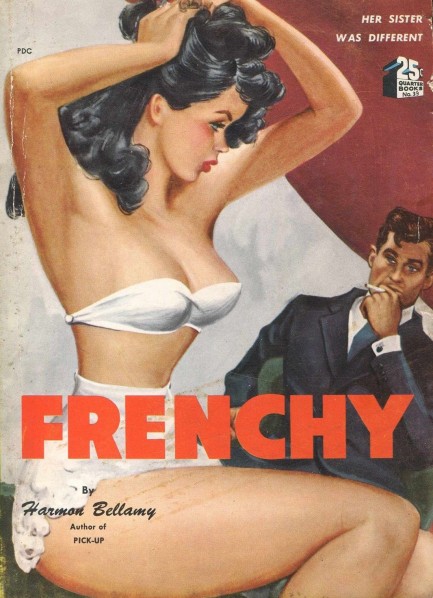 This beautiful Quarter Books edition of Harmon Bellamy's Frenchy was published in 1949 and was a re-issue of Bodies Are Different, from 1935. The story deals with two very different twin sisters in New York City and their various escapade with men. Bellamy, who also wrote such books as Flesh and Females and Leap Year Madness, was a pseudonym used by Herman Bloom, who wrote as sideline and as an actual job ran a camera shop with his brothers in Springfield, Massachusetts. The cool cover art is by Bill Wenzel, and you can more of his work here. Also, we're just joking about the French. The cliché is untrue. We've been treated quite well during our many trips to France, but it does help if you bother to memorize a dozen or so useful phrases. File it away.
---
These are people who definitely pay attention to the poles.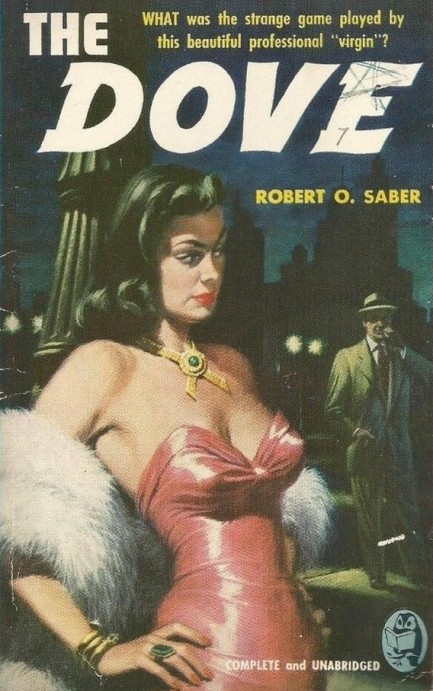 When you look at lots of paperbacks sometimes a common thread suddenly jumps out at you that went unnoticed before. Such was the case a few weeks ago when we noticed the large number of characters on mid-century covers leaning against poles—light poles, telephone poles, sign poles, etc. We suggested someone should put together a collection, but of course we really meant us, so today you see above and below various characters deftly using these features of the urban streetscape as accessories. Art is from Benedetto Caroselli, Harry Schaare, George Gross, Rudolph Belarski, James Avati, et al. You can see a couple more examples here and here.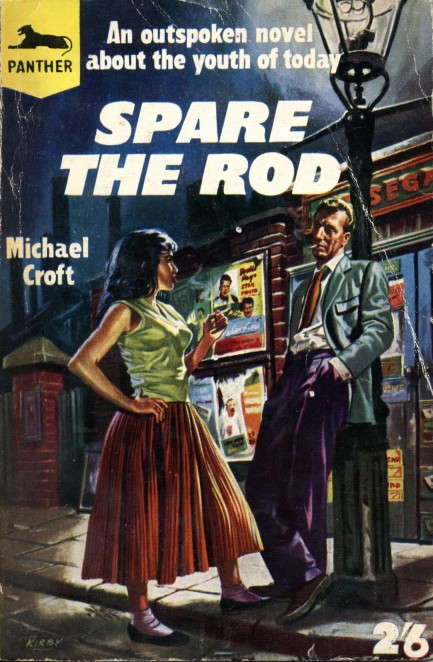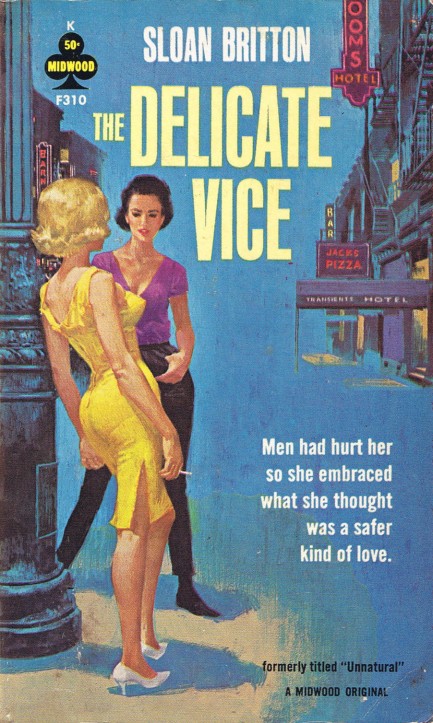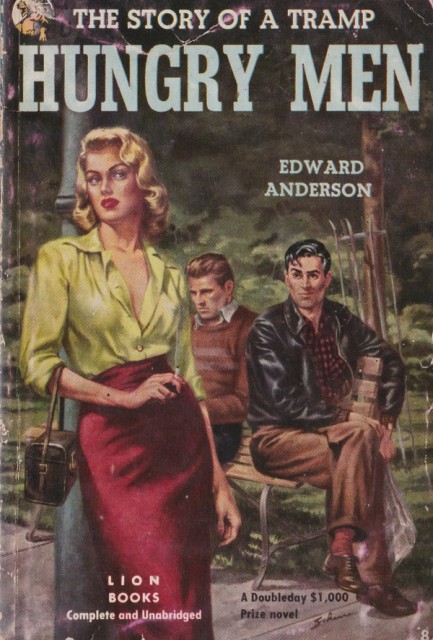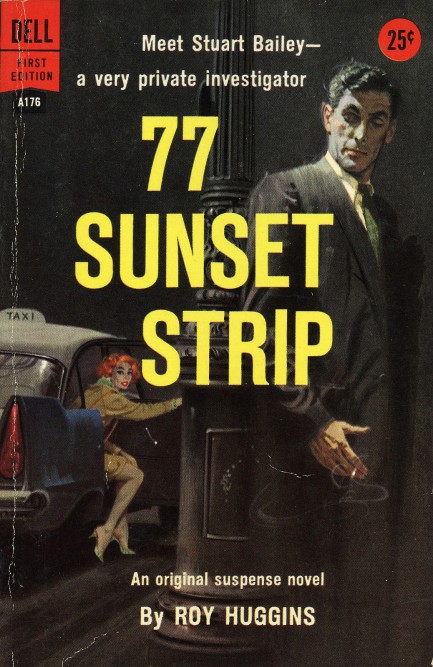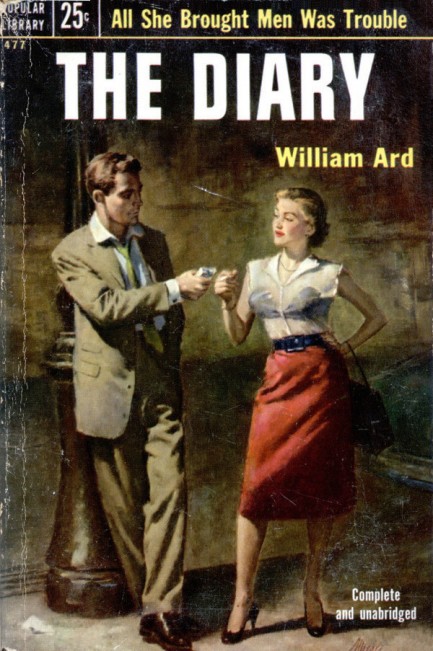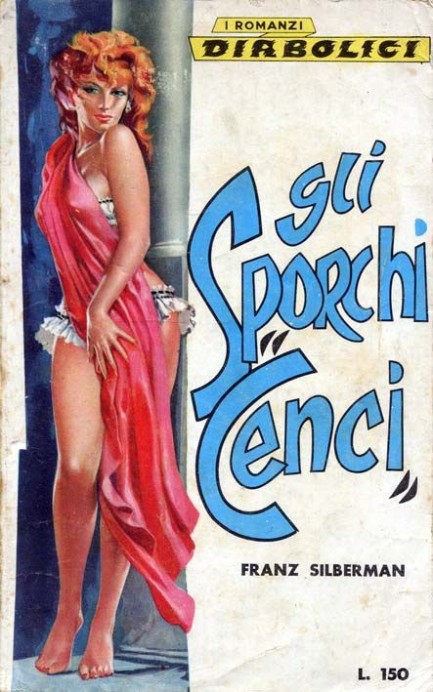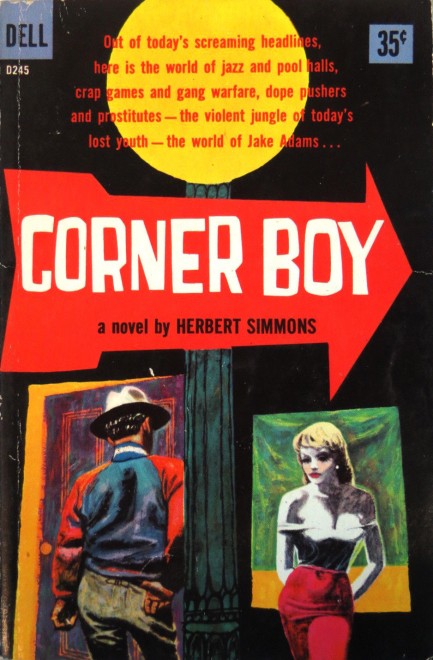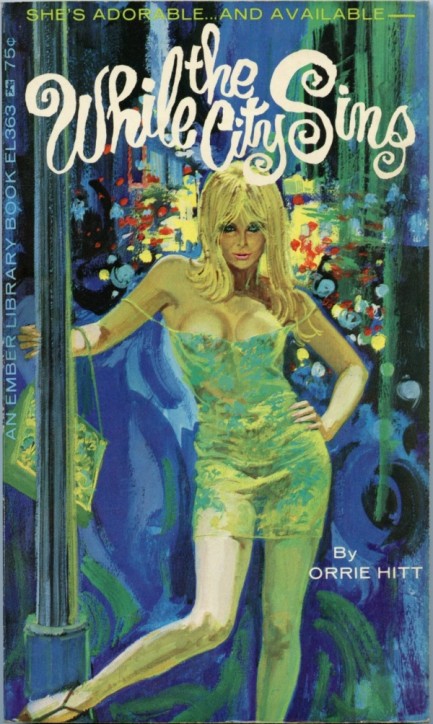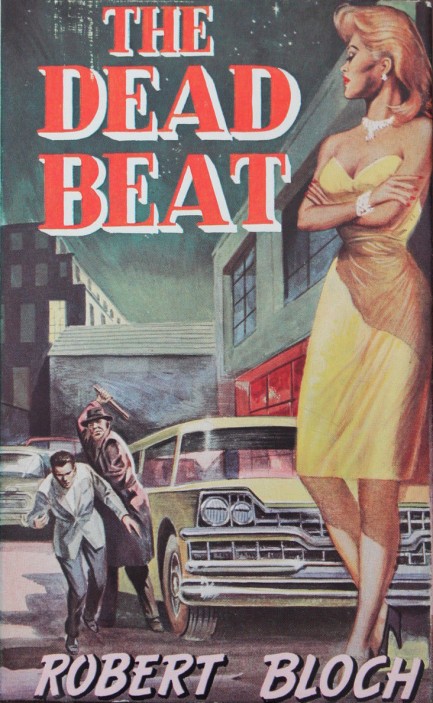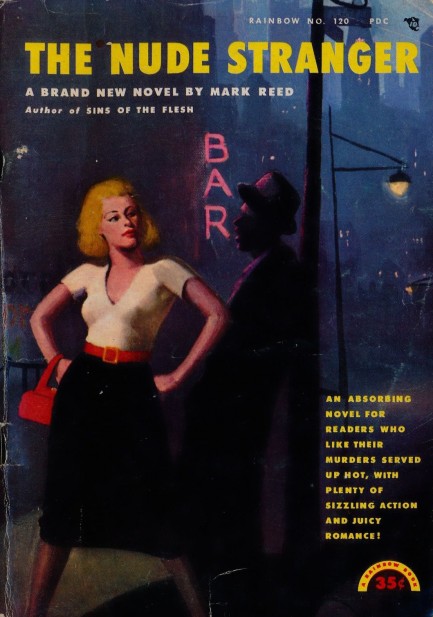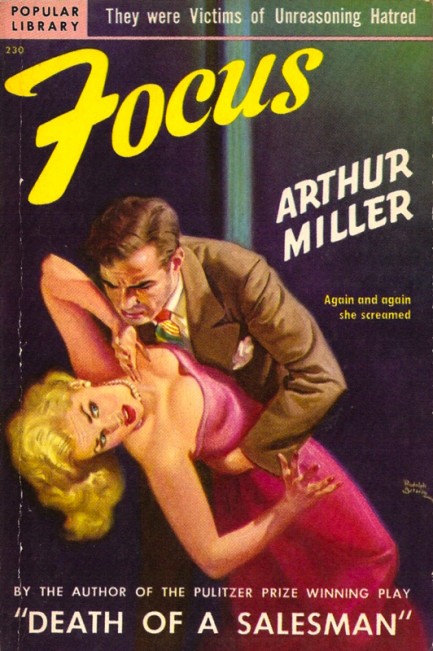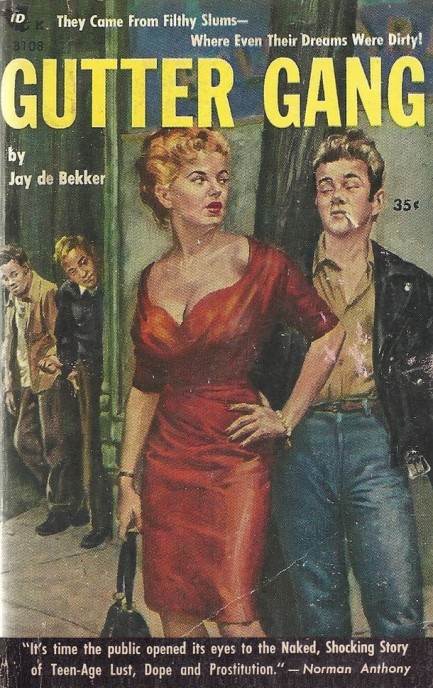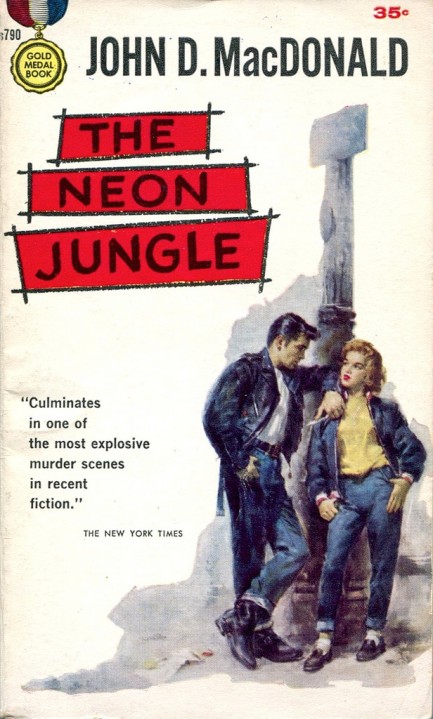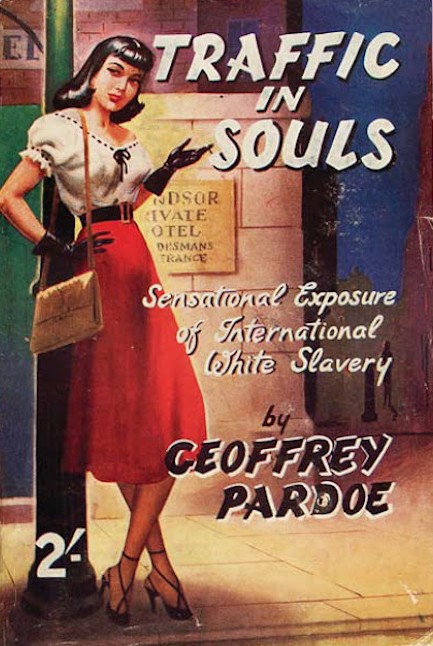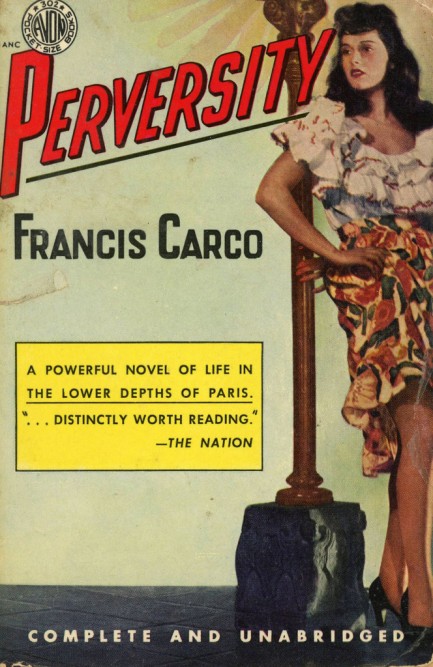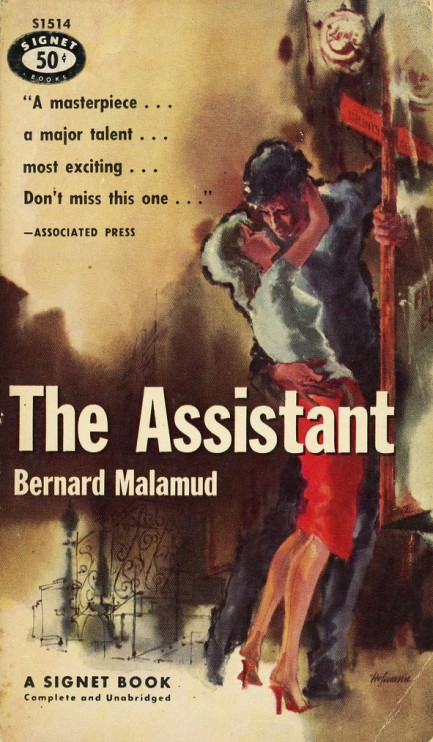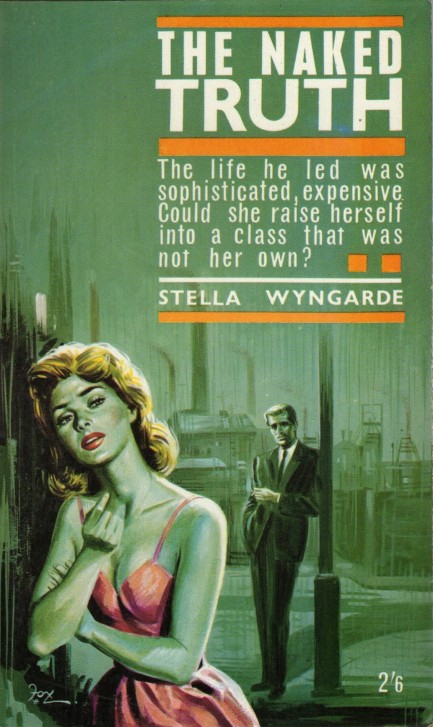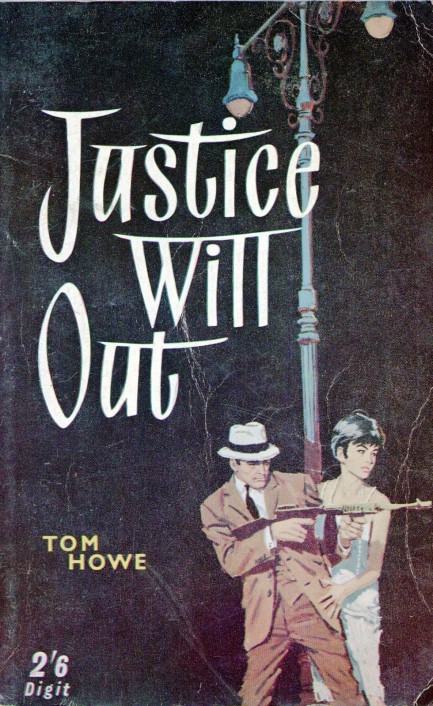 ---
You can't put a price on genius.
We spend a lot of time looking for obscure paperback fronts, but sometimes you have to go with the top artists just for a reminder of how good they were. Therefore behold the immortal George Gross—six examples, all perfect.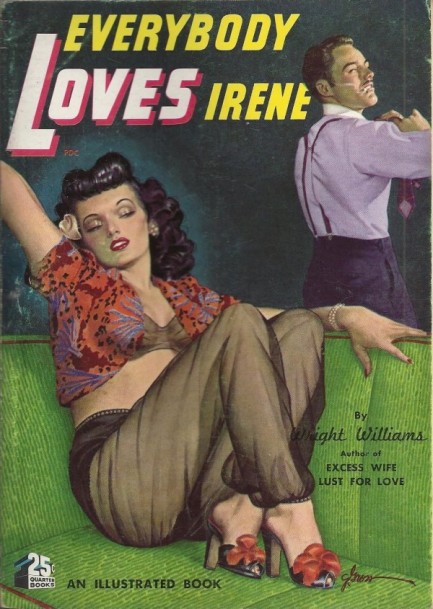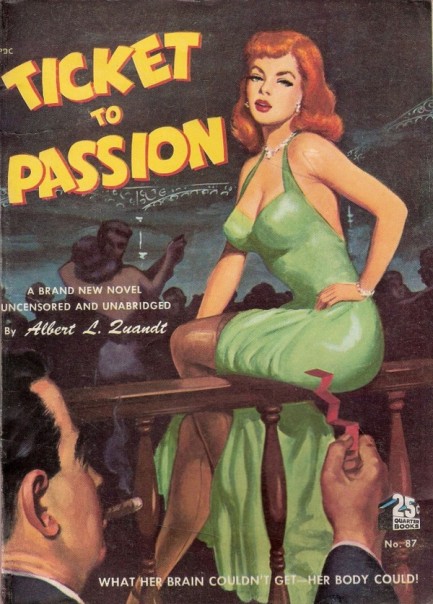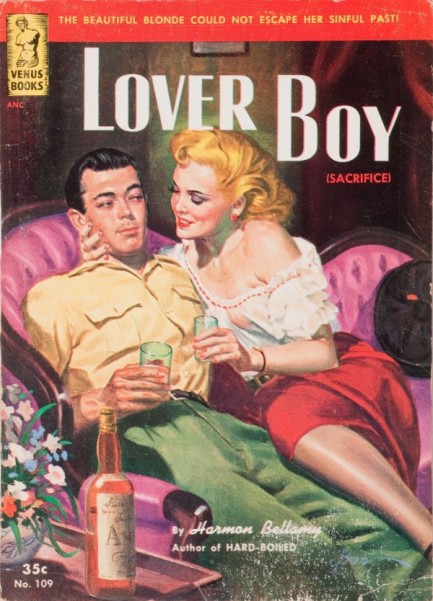 ---