You can't put a price on genius.
We spend a lot of time looking for obscure paperback fronts, but sometimes you have to go with the top artists just for a reminder of how good they were. Therefore behold the immortal George Gross—six examples, all perfect.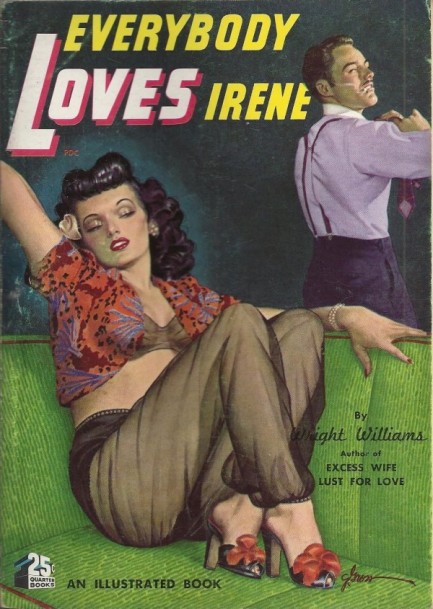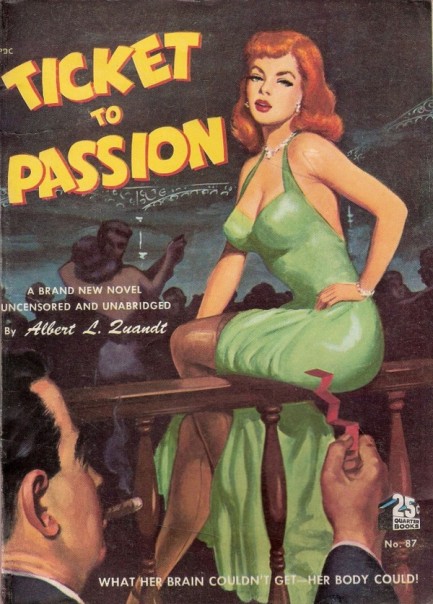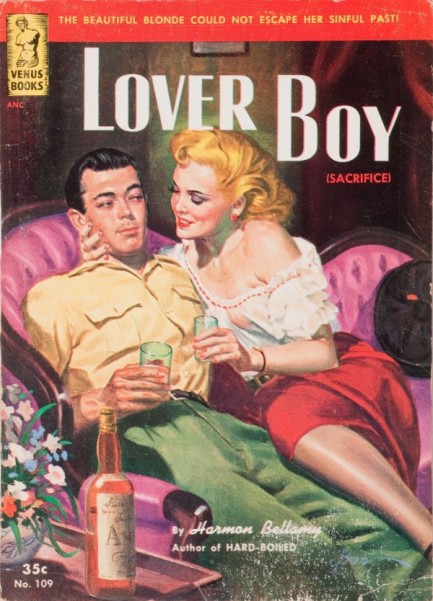 ---
Um, anytime you're finished with the pity party…
This fun cover of Kate Nickerson's 1952 novel Street of the Blues, is by Herb Tauss, who wasn't just a painter, but also a sculptor, and was inducted into the Illustrator's Hall of Fame. He was self-taught, but even without a pedigree earned assignments with magazines as diverse as National Geographic, Good Housekeeping and The Saturday Evening Post. Later in his career he moved into fine art and did some teaching. His work is hard to find, but below is a small collection. Thanks to all the original uploaders on these.
---