Scientist takes 7,000 pound elephant on a one way trip.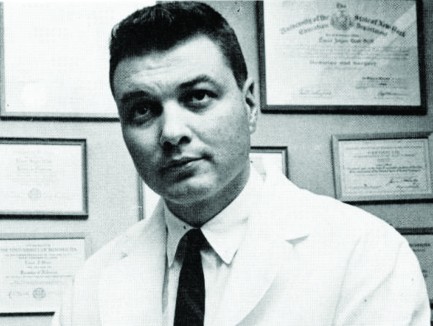 We don't just read fiction around here. We're deep into Tom O'Neill's Chaos: Charles Manson, the CIA, and the Secret History of the Sixties. We may talk about the book later. It's full of anecdotes from the '60s, and last night we came across the story of Tusko and his acid trip, which occurred in August 1962. Tusko was an eleven year-old Indian elephant that had the misfortune of finding himself at the Lincoln Park Zoo in Oklahoma City at the same time a crackpot scientist named Louis Jolyon West was at the University of Oklahoma studying the effects of LSD. Why West wanted to dose an elephant is too complicated to go into here, but let's just say he anticipated the resultant data having human applications.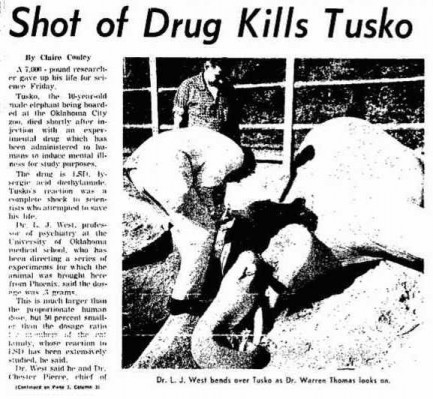 In order to perform the experiment West had to calculate how much acid to give Tusko, and he decisively fucked up. He administered via syringe more than 1,400 times the human dosage (other accounts vary in this regard, but O'Neill relayed the story directly from West's notes). After the injection West stood back to observe the result. Said result, according to West's notes, was "Tusko trumpeted, collapsed, fell heavily onto his right side, defecated," seized, and died.
Other versions of the story contain more detail. Apparently Tusko ran around his pen trumpeting (presumably the elephant equivalent of "I am tripping balls, dude!), before falling over. West, his keen scientific senses detecting trouble, decided to calm Tusko by injecting him with either Thorazine or promazine-hydrochloride (accounts vary) and phenobarbital. These doses were also massive, because once you've wildly overestimated the amount of LSD to give to an elephant, it's best to also wildly overestimate the amount of tranqs he might need. These second injections, running into the thousands of milligrams, may have been the actual cause of Tusko's death. We have profound sympathy for all the animals stuck on Earth with us casually murderous, ravenously omnivorous humans, but even in the endless annals of animal cruelty there are episodes so bizarre you can only marvel. Committing elephanticide using LSD is one of them.

After the Tusko fiasco West eventually made his way to a research position in San Francisco's Haight-Ashbury district, and was there at the same time as Charles Manson, which is why his story appears in O'Neill's book. You'd think he'd been run out out of Oklahoma City on a rail, but you'd be wrong. He had CIA connections, and cruelty is an asset in those quarters. He had already dosed humans without their permission during his days at the CIA's MKUltra program, so it actually represented an improvement in his ethics to do the same to an elephant. They say LSD can bring you into contact with the divine. That must be true, because the story of Louis West and Tusko is a work of divine comedy. And just to give it a tinge of pathos, below is a photo of Tusko on his first birthday, when he had no inkling his life would be cut short in the service of pseudo-science.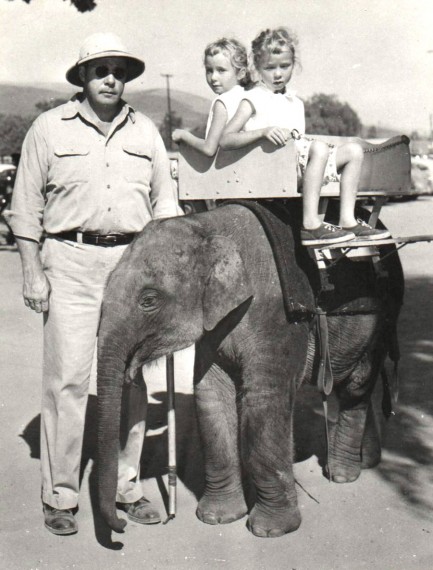 ---
They didn't think it was funny in Oklahoma.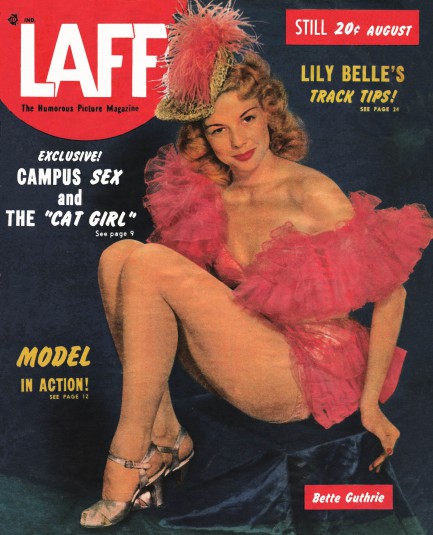 This issue of Laff from this month in 1949 contains a rather amusing story about burlesque queen Lilly Christine being censored from University of Oklahoma campus newspaper Covered Wagon by scandalized administrators. Seems members of the newspaper staff had been in New Orleans the previous year for the Sugar Bowl and had caught Christine in residency at the 500 Club. When later she toured through Oklahoma City the newspaper staff arranged a trip to see her, and that led to the quite logical idea of working up a story about her—which was when administrators stepped in to nix the plan. Christine saw a chance for free publicity and proceeded to appear at the campus health clinic seeking a chest x-ray. You couldn't make this stuff up. After a bit of runaround she was refused. Meanwhile newspaper staff were seething over their unceremonious shackling—they saw it as a free speech issue, while the greyhairs saw it as a morals issue. The editor declared that there would be no more issues of Covered Wagon, but that's when one of OU's frats quickly ran off a scab issue of the paper to prove the point that Covered Wagon staffers were replaceable. Leave it to a bunch of entitled Greeks to side with the establishment, right? Checkmated, the editor and several loyalists quit. Meanwhile, Lilly Christine had long since minced on her merry way, no doubt accustomed to leaving a bit of chaos in her wake. See more Christine at this link (and elsewhere in the site if you search).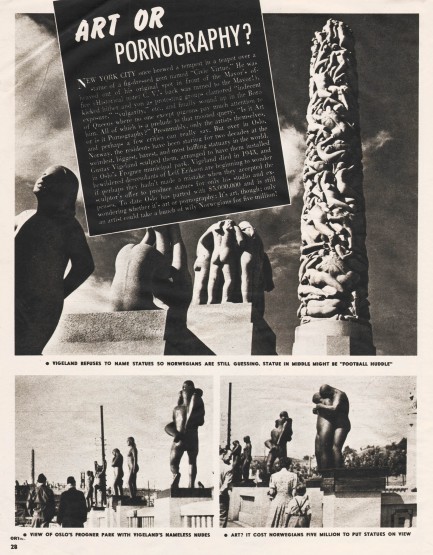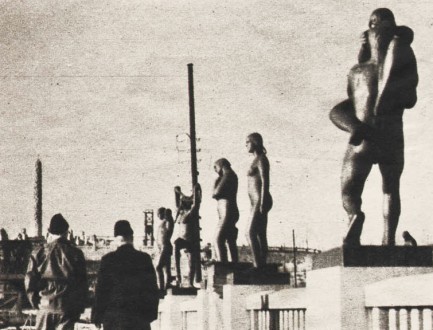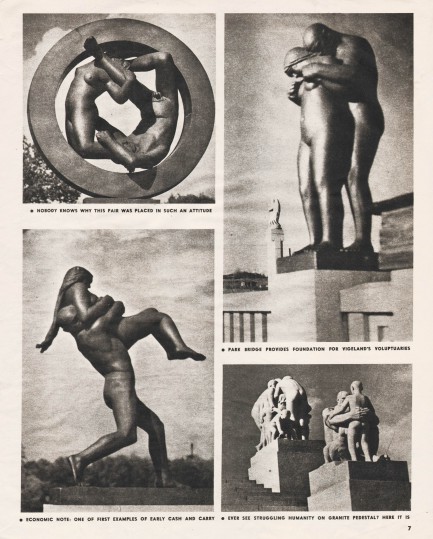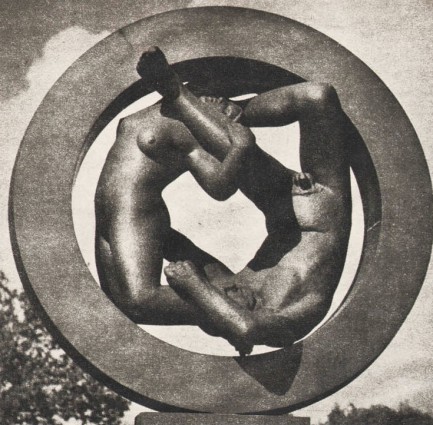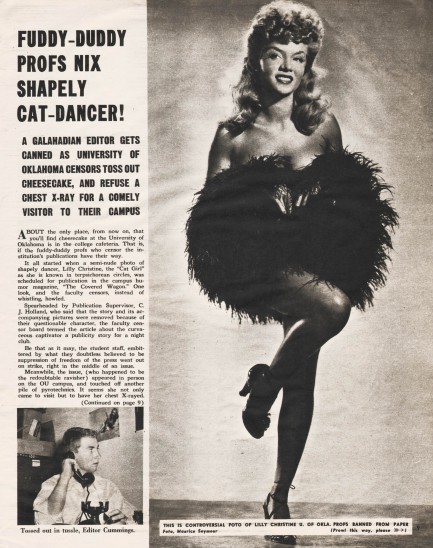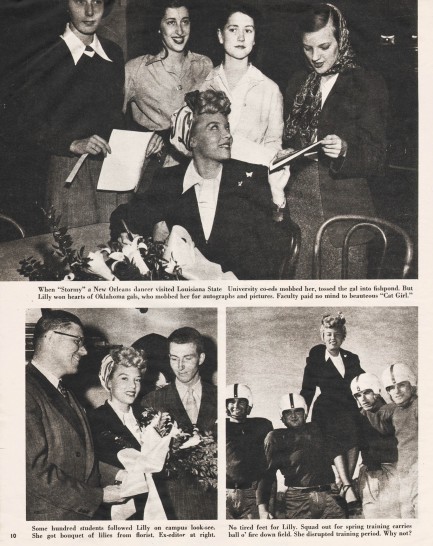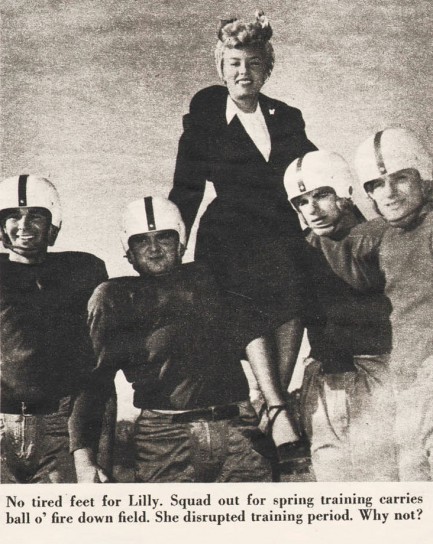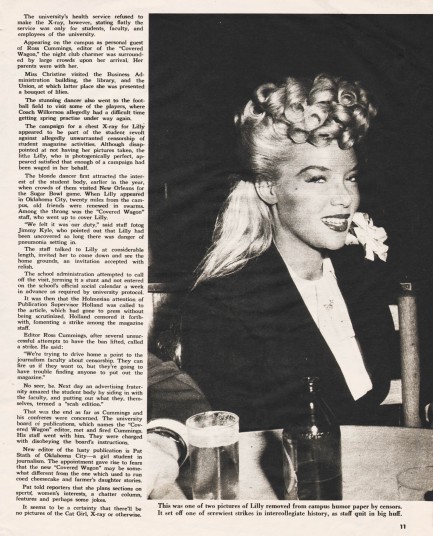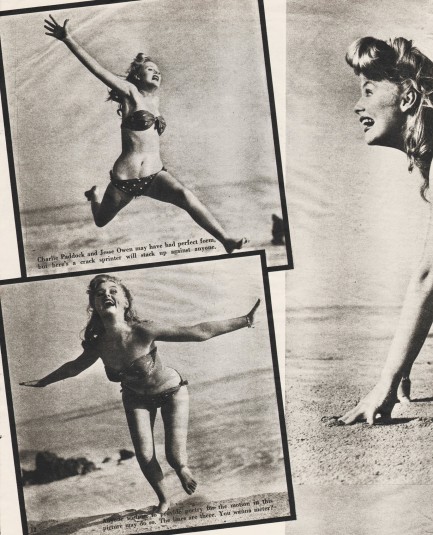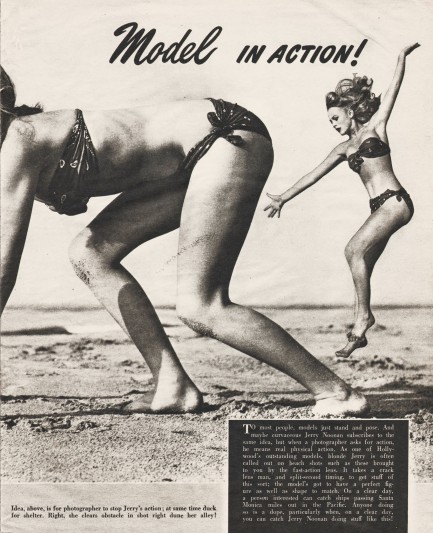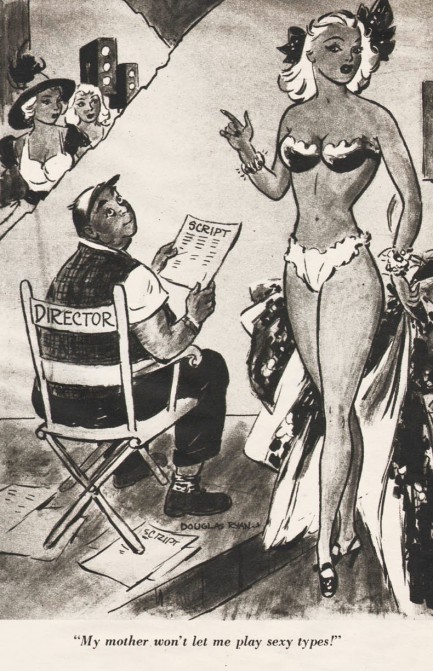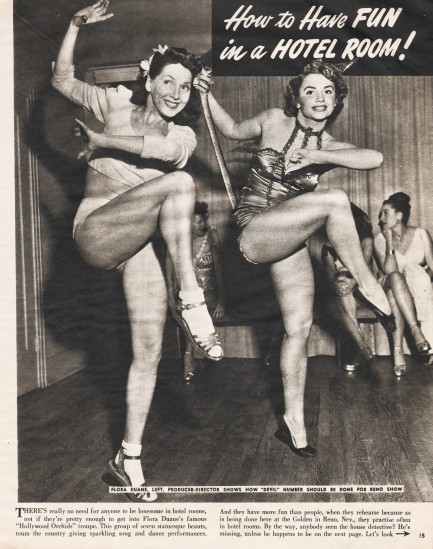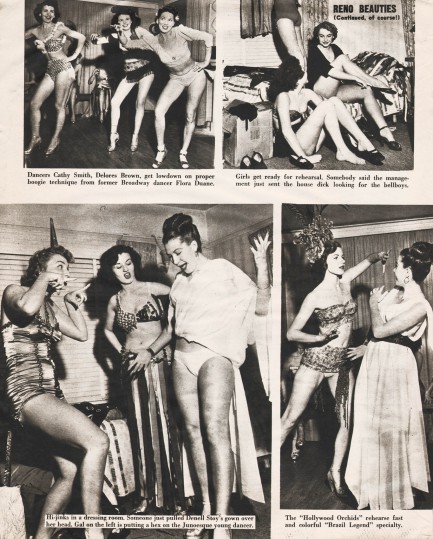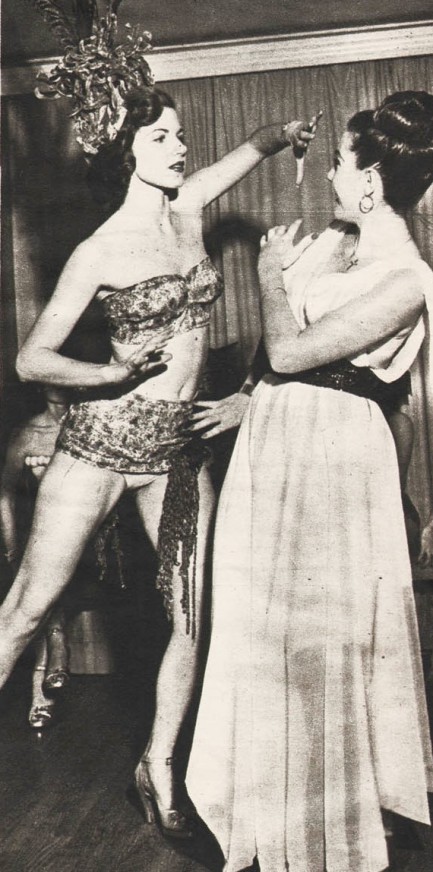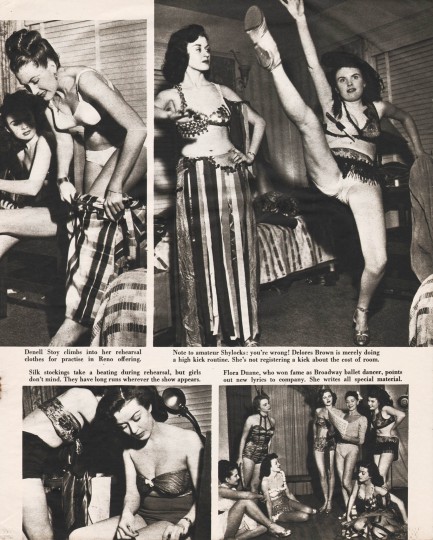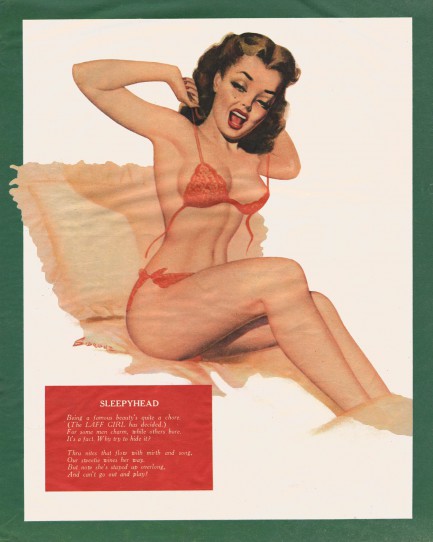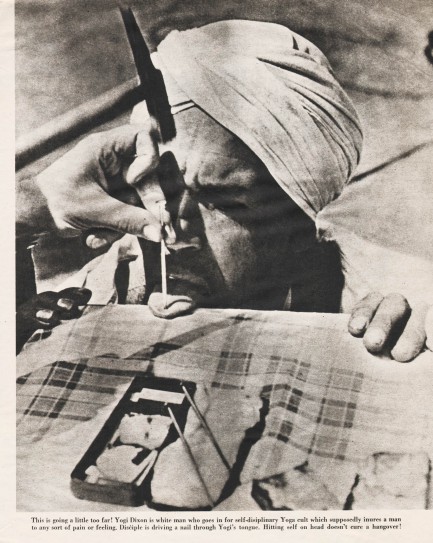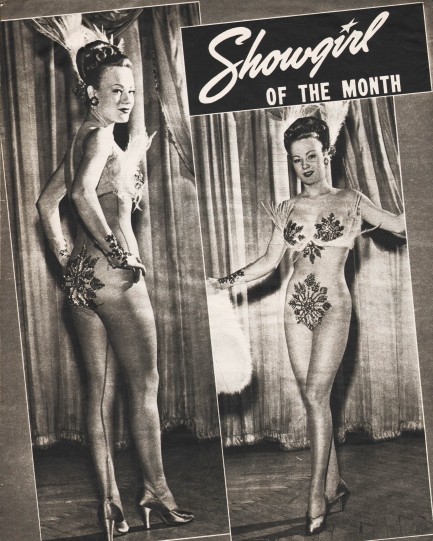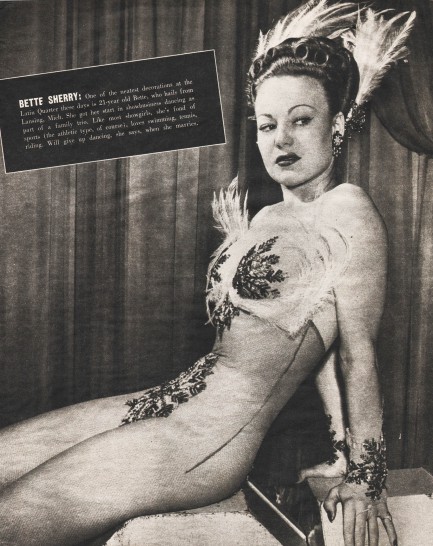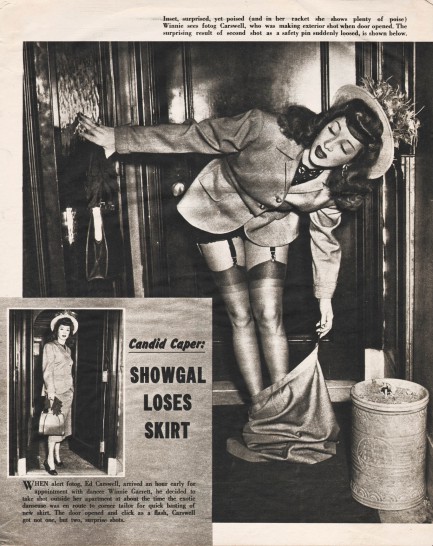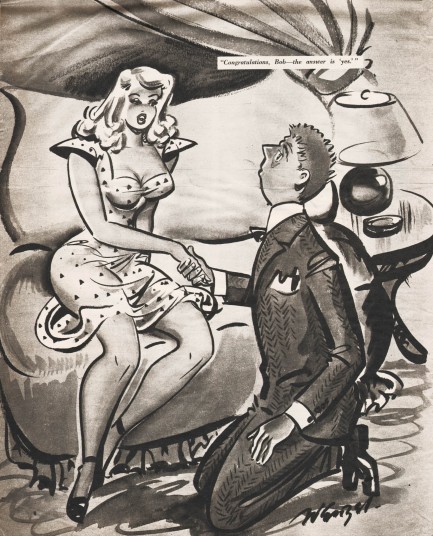 ---
Who's that goat-legged fellow, Smithers? I like the cut of his jib.
When you have a site category called mondo bizarro, it's malpractice to leave stories like this alone. In Oklahoma back in 2012, a state representative named Mike Ritze used a legal loophole to get a plaque of the Ten Commandments installed on the lawn of the statehouse in Oklahoma City. State sponsorship of religious displays is expressly forbidden there because of that whole separation of church and state thing, but because Ritze was also a private citizen and he made a gift of the plaque, it was supposedly not covered by separation laws. An impartial court might have had something different to say about that, but in any case, thanks to Ritze warping state law, Christian groups finally got what they wanted—a religious monument on state property and a brazen in-your-face to America's founding fathers. Congratulations and backslapping all around.
Fast forward and a group calling itself the Satanic Temple has designed a statue to be displayed at the statehouse as well. Privately financed, also technically a gift, the Satanist monument, of which a model was unveiled recently, shows a goat-headed Prince of Darkness holding court over two enthralled children. Now legal authorities are moving heaven and earth to prevent the installation of the monument, notwithstanding the fact that doing so will conclusively prove the Satanists' point that the Ten Com
mandments plaque is exactly what it appears to be—not a private gift but a state endorsement of Christianity over other religions. The only way Oklahoma lawmakers can truly prove that they aren't expressing political preference for Christianity is to allow other religious displays. Suggesting there's no support for the Satanist monument raises the question of how the Ten Commandments got there without a public vote. What a pickle.
The same lawmakers are now working hard to pervert more laws—specifically those regarding historic preservation—to stop Satan's arrival. There are three possible conclusions to the fiasco. If the Satanic monument is blocked, particularly by using preservation laws to protect a two-year-old plaque, lawmakers will have proven that what they say about inclusive religious freedom is false, because future monuments,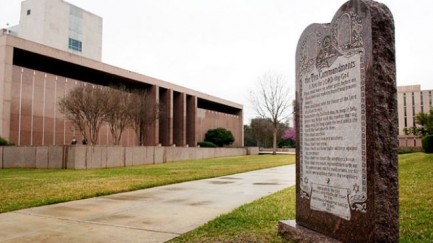 whether Jewish, Mormon, or other, would be likewise blocked. If they allow the monument, Satanists will have equal standing with God on state property and children who pass by will exclaim, "Mommy, look a goat man! Can I go for a ride?" And if lawmakers remove the Ten Commandments, everyone from Satanists to Constitutional scholars will get what they wanted in 2012, and Ritze and Co. will drink the bitter milk of defeat. Only men blinded by piety could paint themselves into such a corner. For our part, we don't want Satan at the statehouse, if only to spare Oklahomans the future scandal of certain legislators being caught genuflecting before him under a sickle moon. Do you doubt it? Then you don't know politics.
---