They didn't think it was funny in Oklahoma.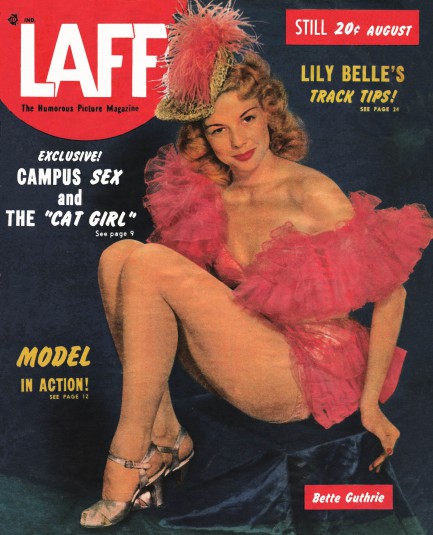 This issue of Laff from this month in 1949 contains a rather amusing story about burlesque queen Lilly Christine being censored from University of Oklahoma campus newspaper Covered Wagon by scandalized administrators. Seems members of the newspaper staff had been in New Orleans the previous year for the Sugar Bowl and had caught Christine in residency at the 500 Club. When later she toured through Oklahoma City the newspaper staff arranged a trip to see her, and that led to the quite logical idea of working up a story about her—which was when administrators stepped in to nix the plan. Christine saw a chance for free publicity and proceeded to appear at the campus health clinic seeking a chest x-ray. You couldn't make this stuff up. After a bit of runaround she was refused. Meanwhile newspaper staff were seething over their unceremonious shackling—they saw it as a free speech issue, while the greyhairs saw it as a morals issue. The editor declared that there would be no more issues of Covered Wagon, but that's when one of OU's frats quickly ran off a scab issue of the paper to prove the point that Covered Wagon staffers were replaceable. Leave it to a bunch of entitled Greeks to side with the establishment, right? Checkmated, the editor and several loyalists quit. Meanwhile, Lilly Christine had long since minced on her merry way, no doubt accustomed to leaving a bit of chaos in her wake. See more Christine at this link (and elsewhere in the site if you search).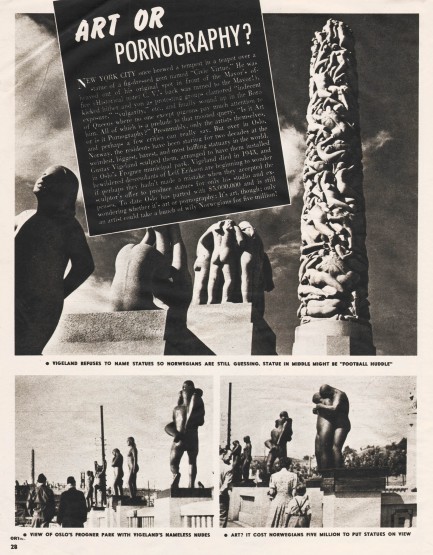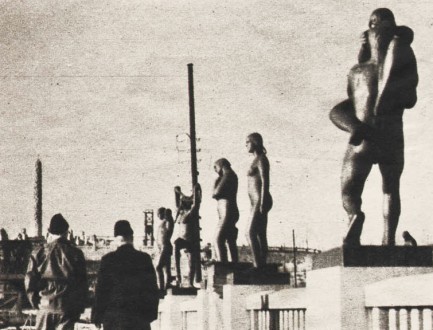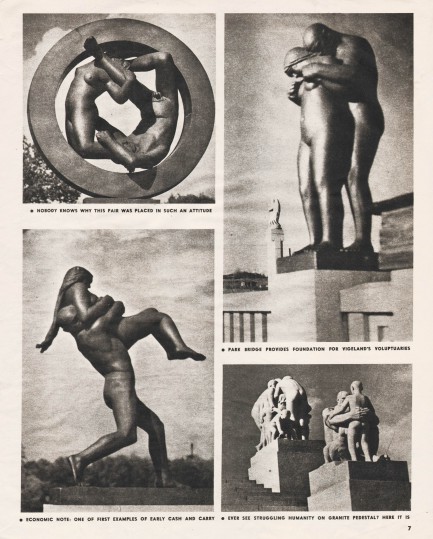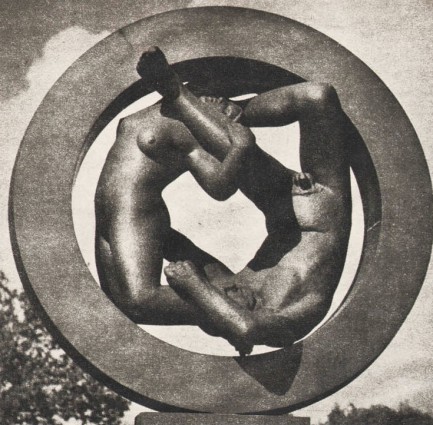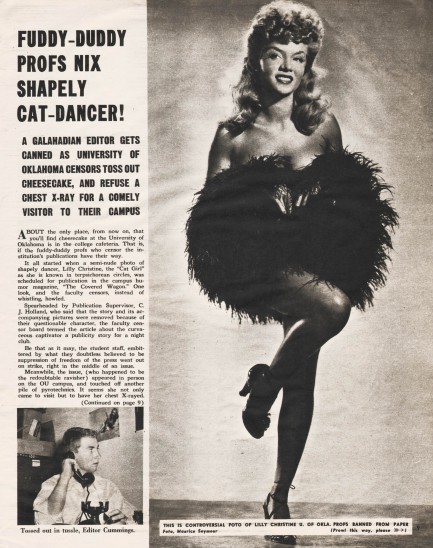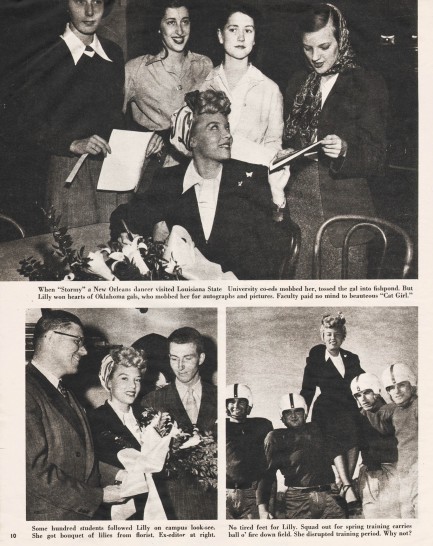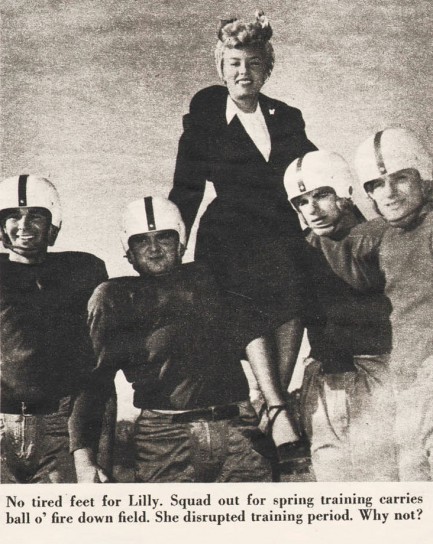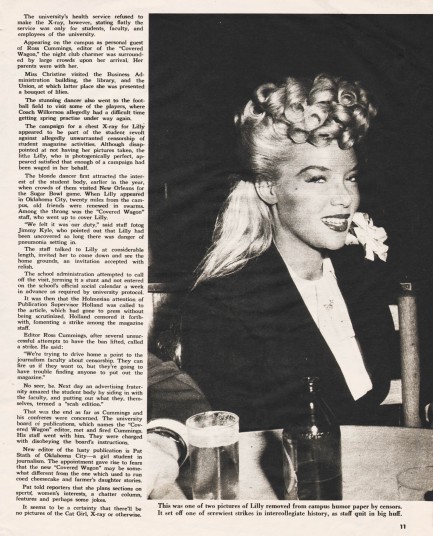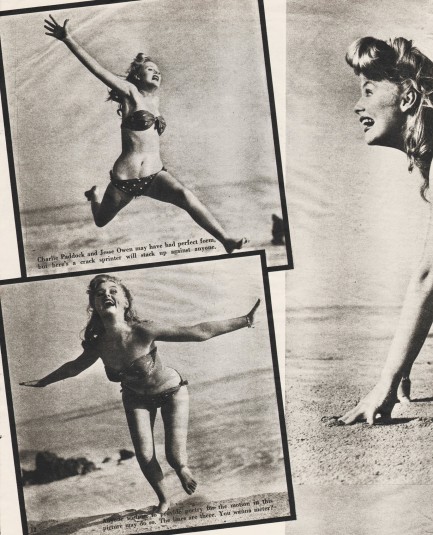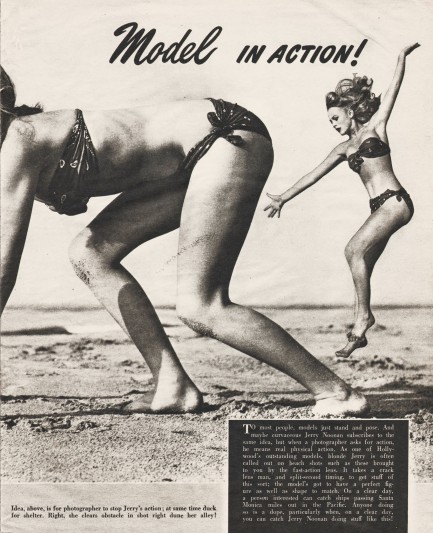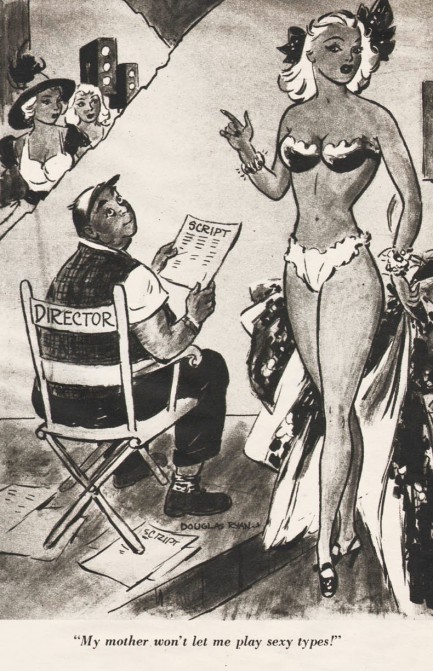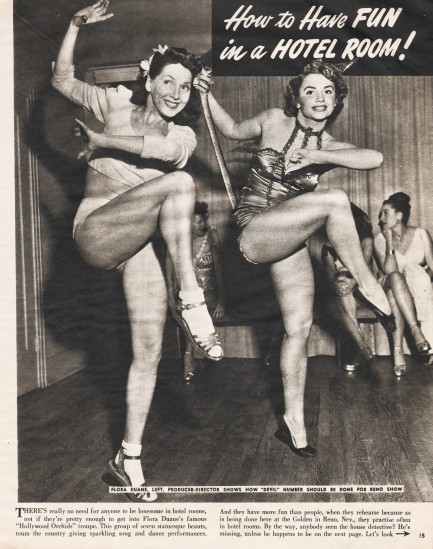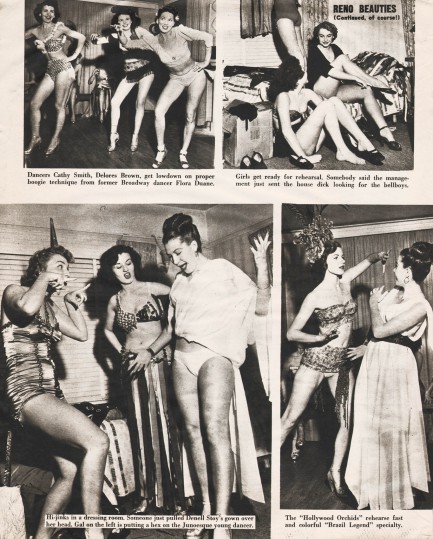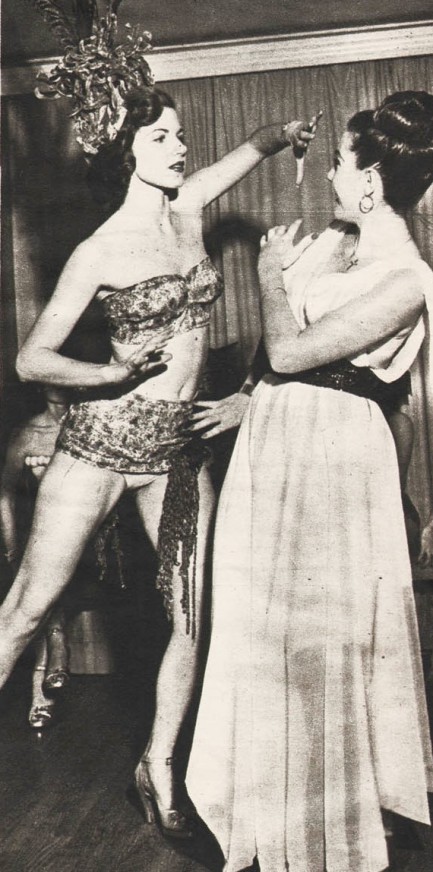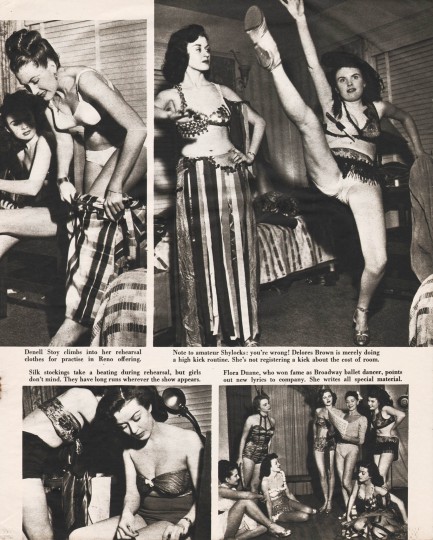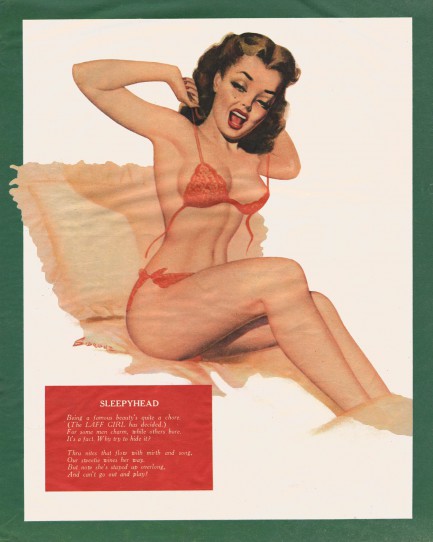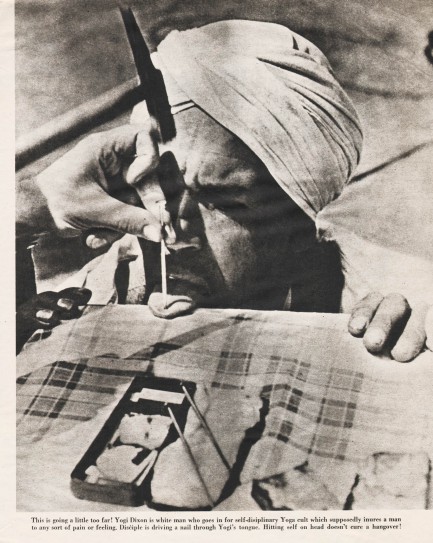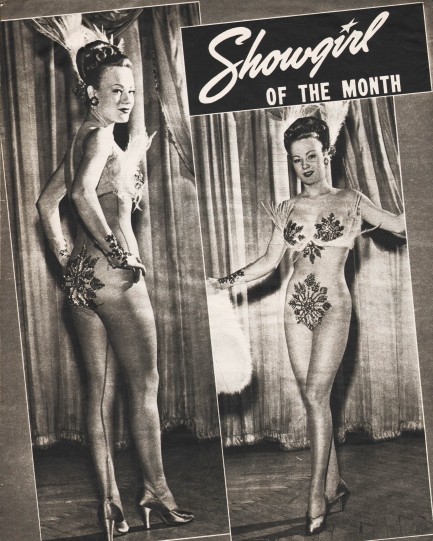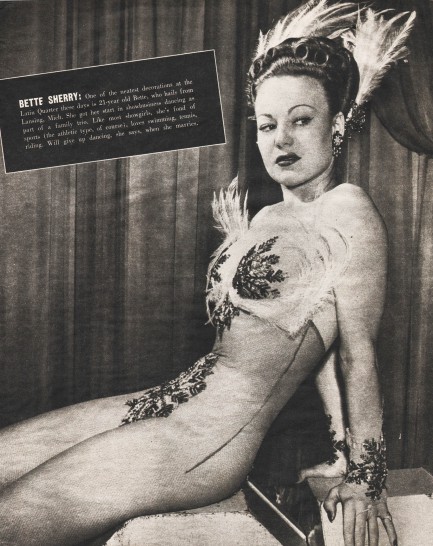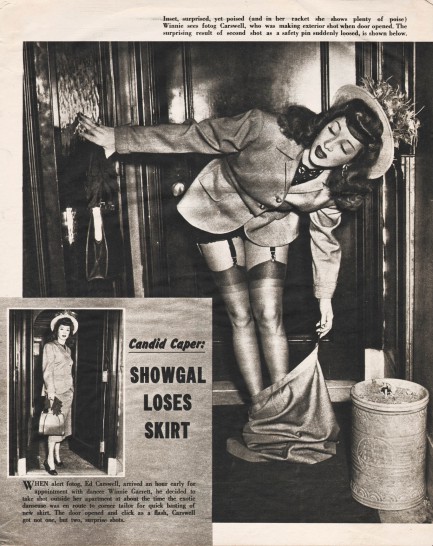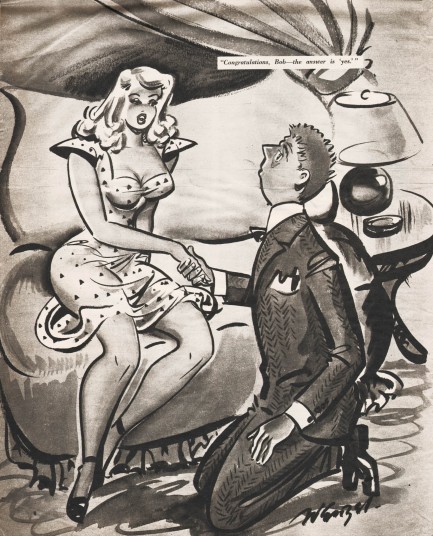 ---
Glorifying the American girl.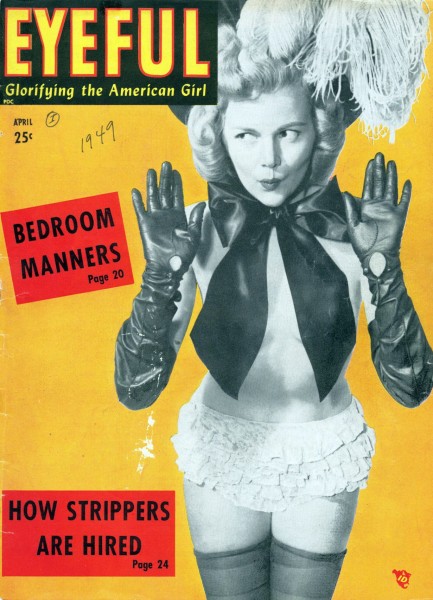 It's amazing what you can find sitting freely available on the internet. This April 1949 issue of the girlie magazine Eyeful—for which there are links scattered all over, as well as numerous torrents—is an example. Eyeful was part of publisher extraordinaire Robert Harrison's New York City empire. The first issue hit newsstands in 1942 billing itself as a magazine of "Gals, Gags, Giggles." Later the slogan changed to "Glorifying the American Girl," which Eyeful did with a particular focus on showgirls and burlesque dancers. Among the stars of this issue are Winnie Garrett, Myrna Dean, and cover model June Raymond. Below we have twenty-nine more scans. We have another issue we bought in the U.S. last year that we'll scan and get up hopefully in the next week. Enjoy your Saturday.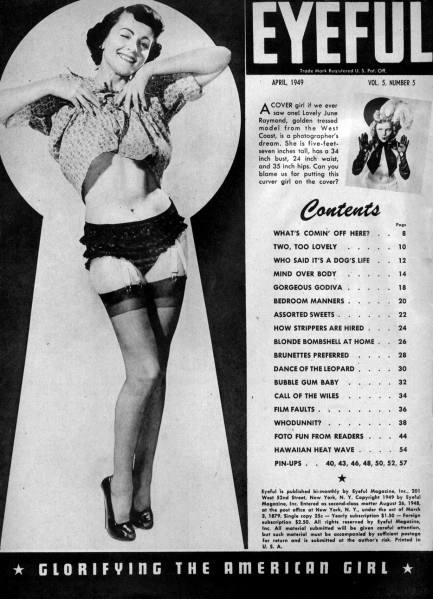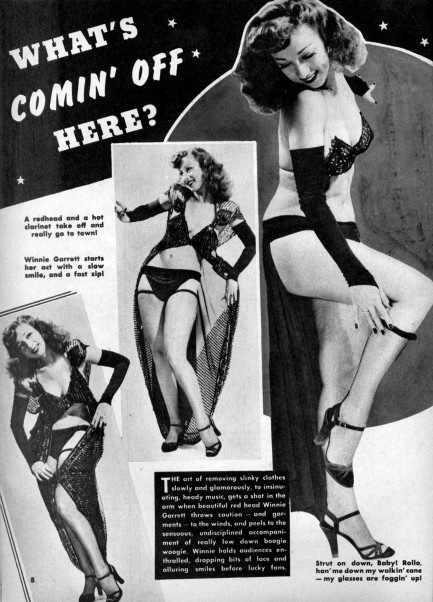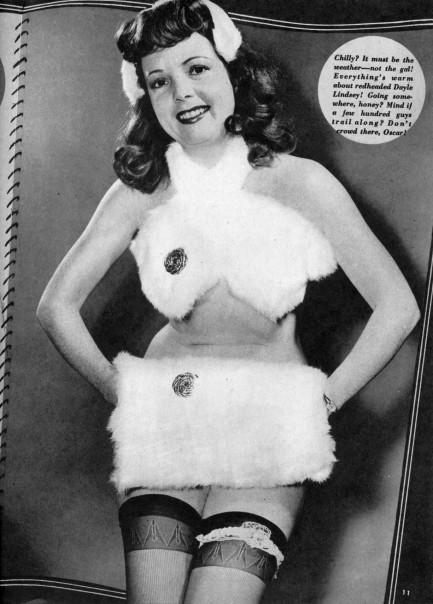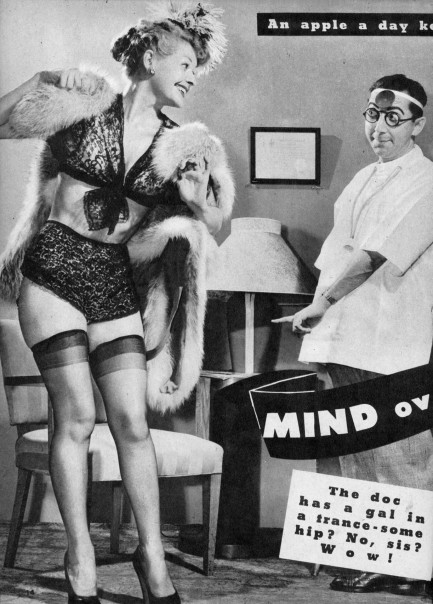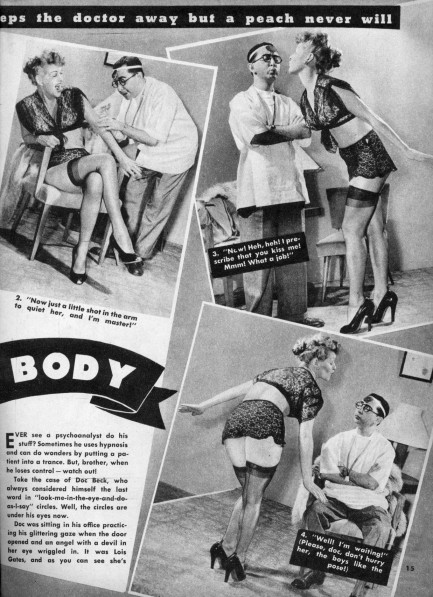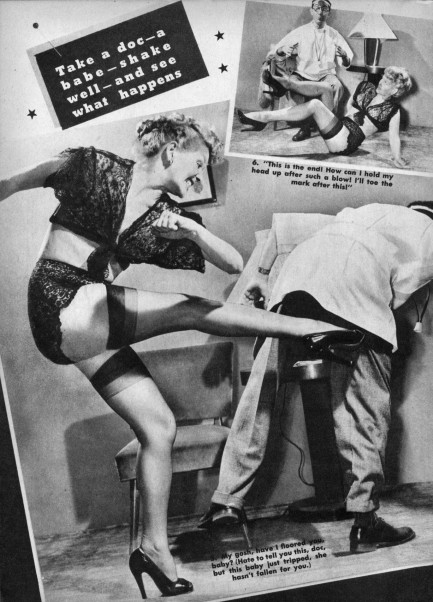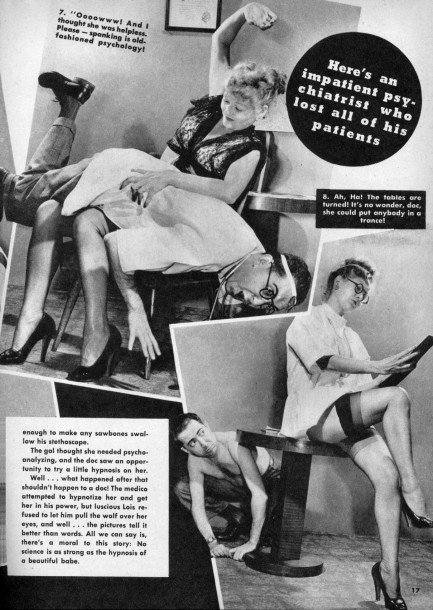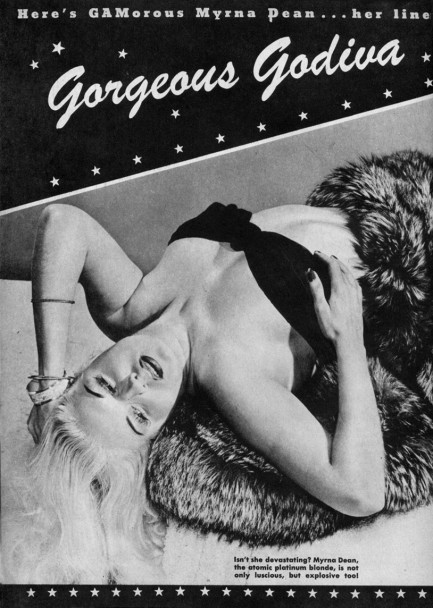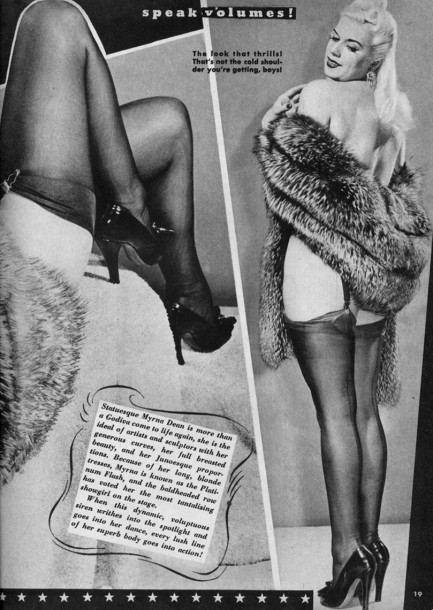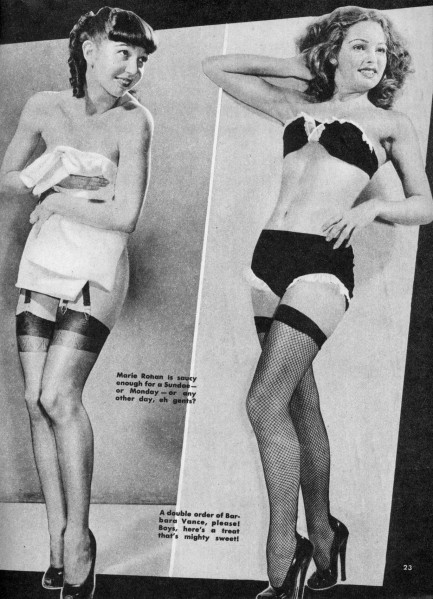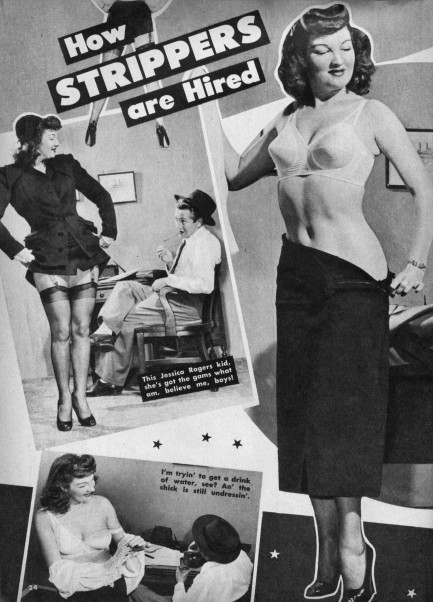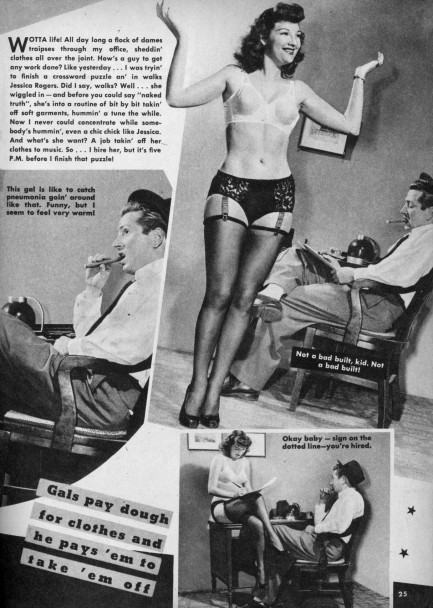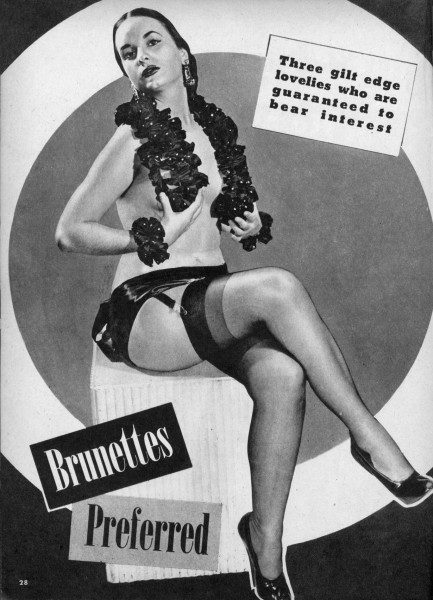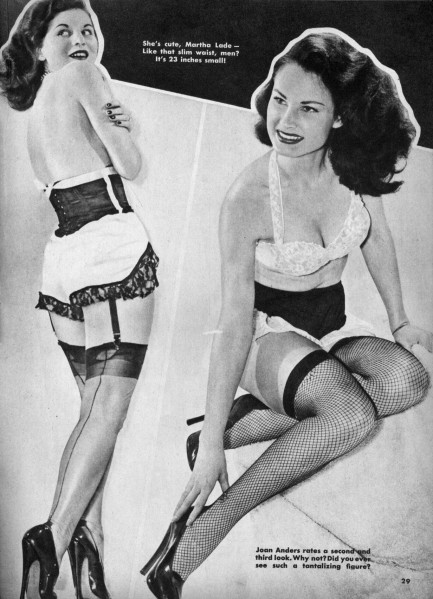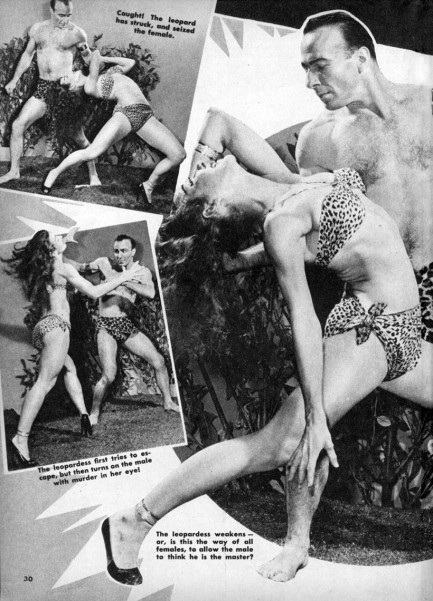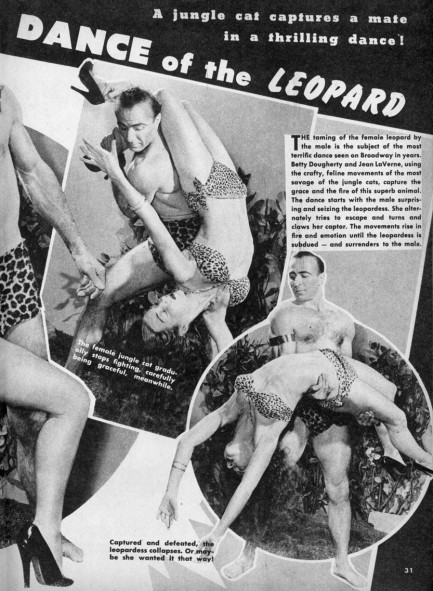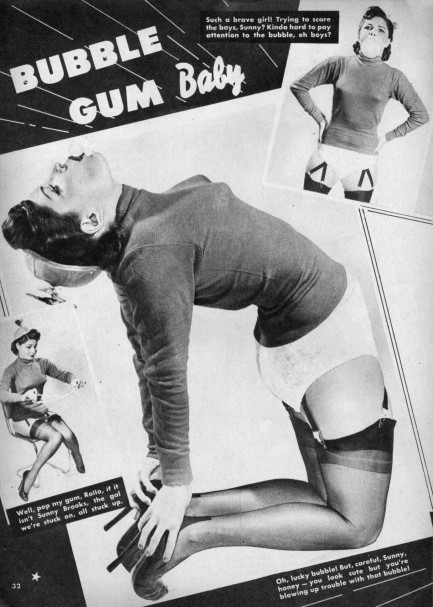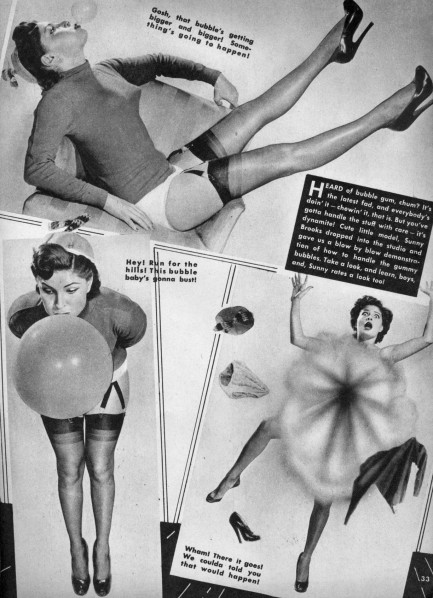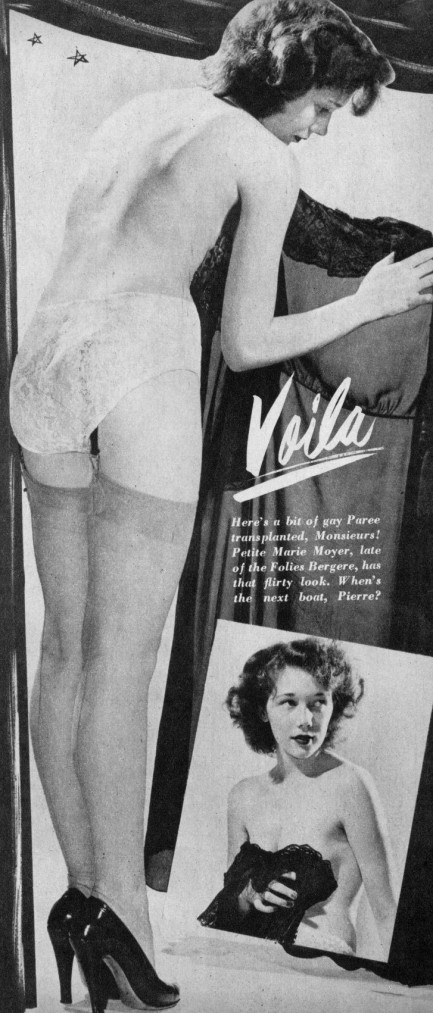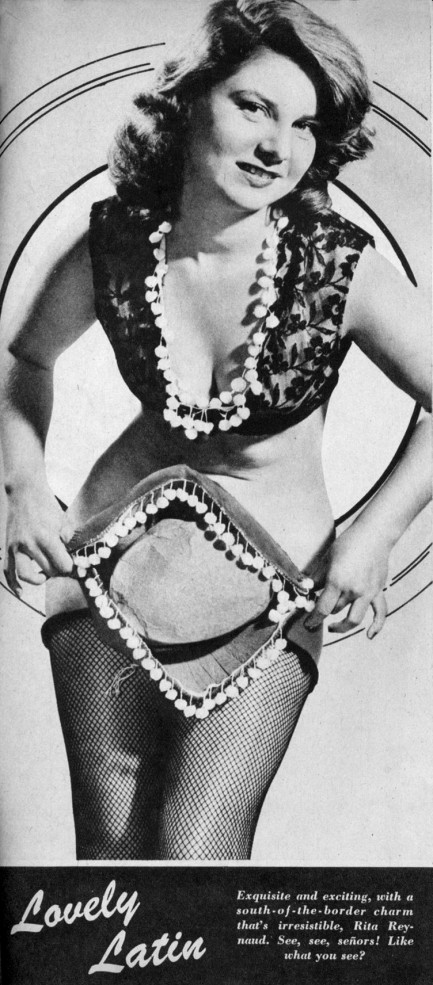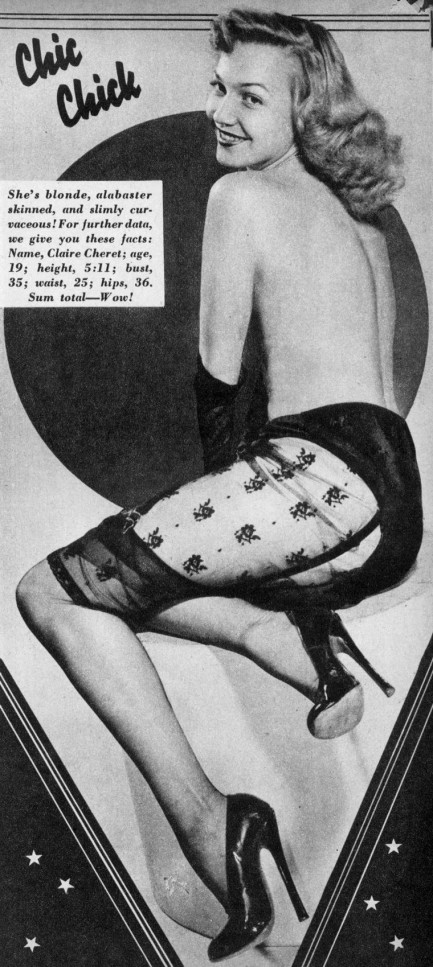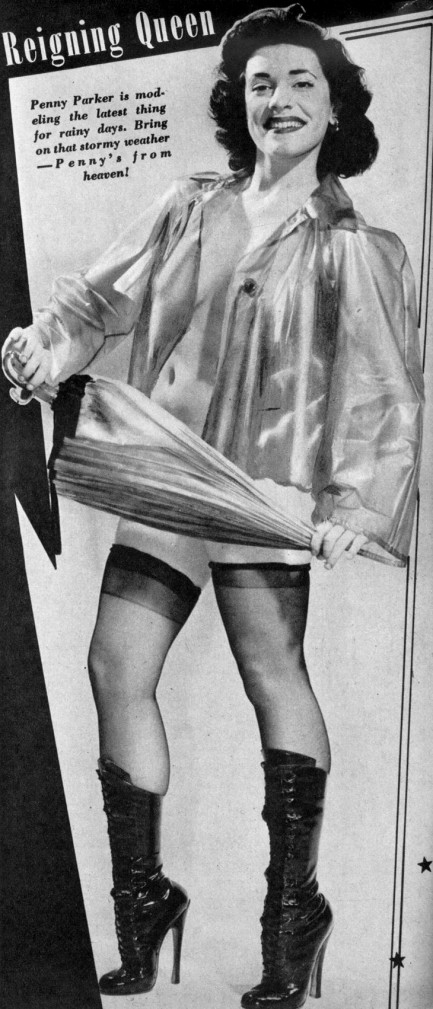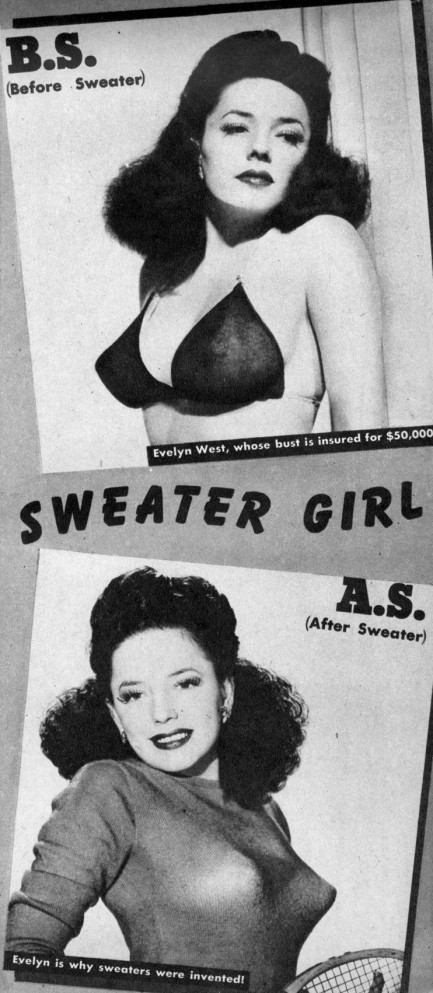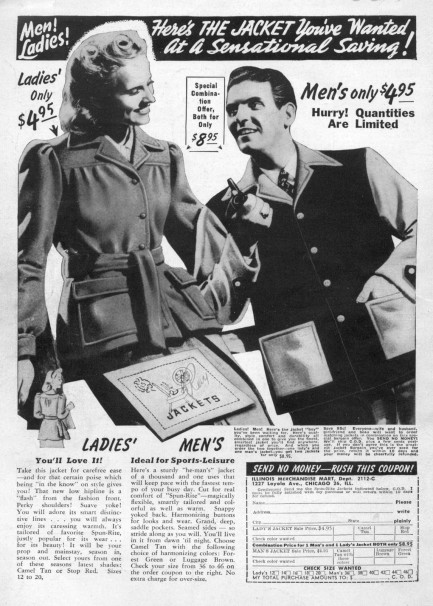 ---
He really appreciates the wilder side of life.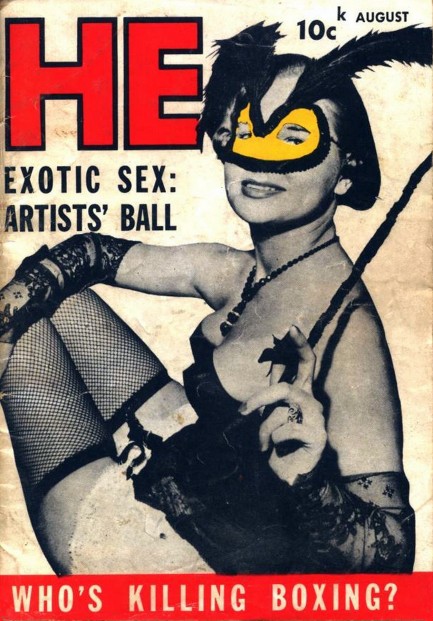 Last year we posted the front and back covers of an issue of He magazine. As usual, it's taken us longer than we intended, but today we're back with more. The above cover appeared this month in 1953 and features a masked model shot at New York City's annual Artists Equity Ball, which, according to He, pretty much turned into an orgy. We don't know about that, but the photos do reveal a rather racy scene. You also get shots of (we think) Rocky Marciano knocking out someone or other and lightweight champ Jimmy Carter mashing some hapless opponent's face, photos of Laurie Anders, Lili St. Cyr, Lilly Christine, Daniele Lamar, and other celebs of the day, an amazing still of Julie Newmar, aka Julie Newmeyer, dancing in Slaves of Babylon, plus a back cover featuring highly touted but ultimately underachieving actress Mara Corday. We don't have to bother too much with a description today, because these digest-sized magazines have text that scans large enough to be read even on small computers. So read and enjoy.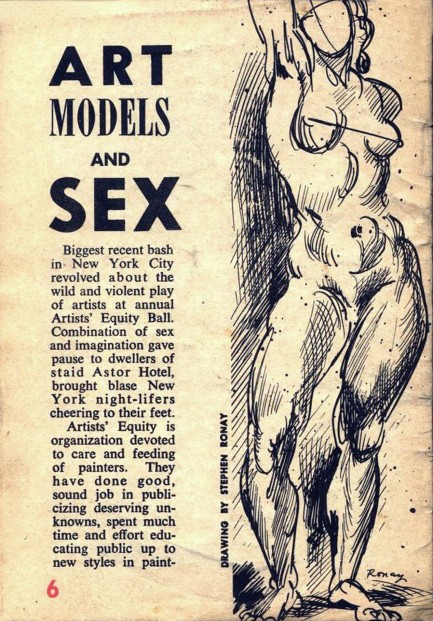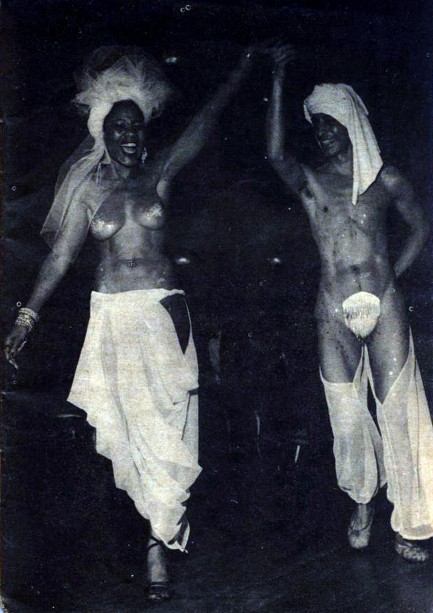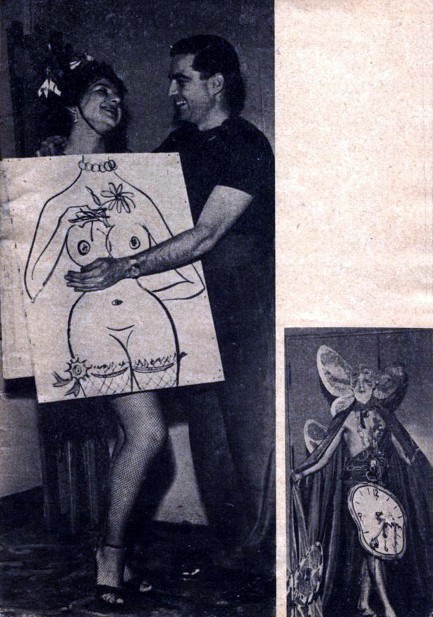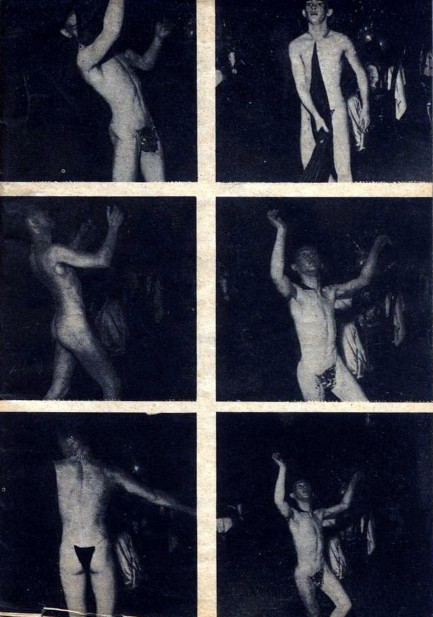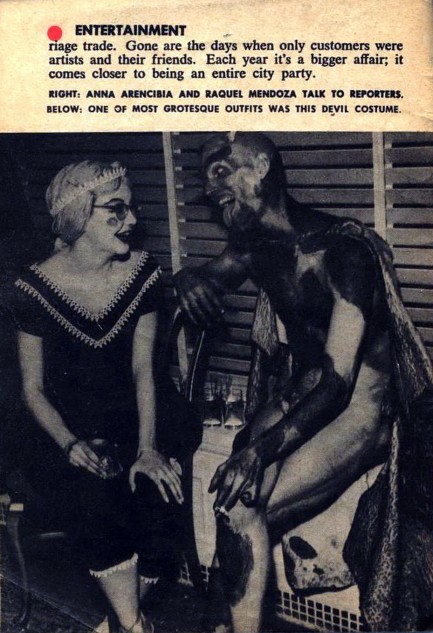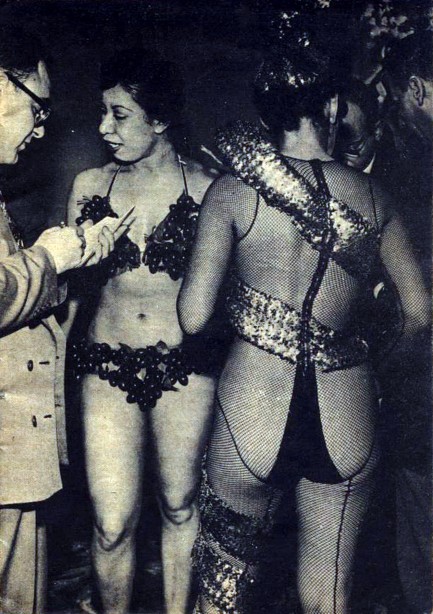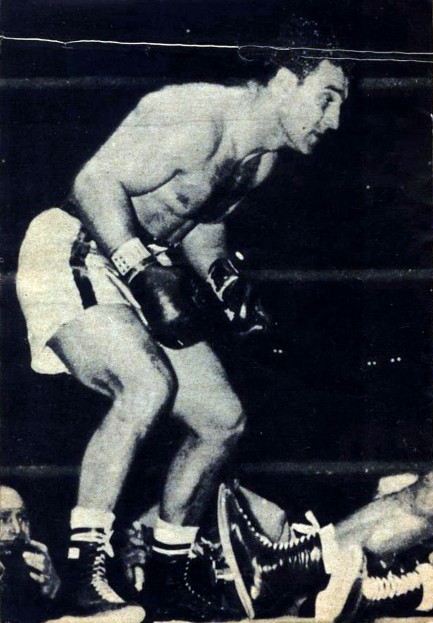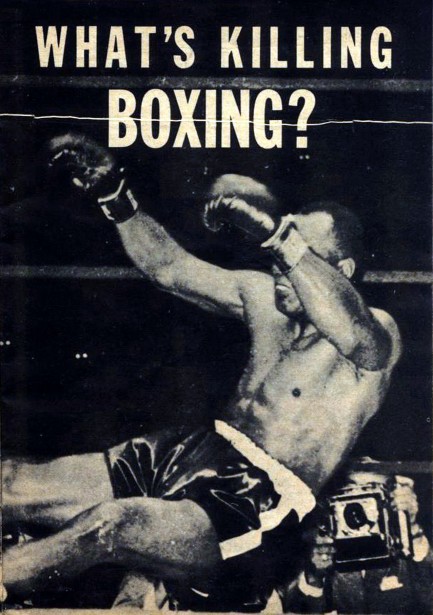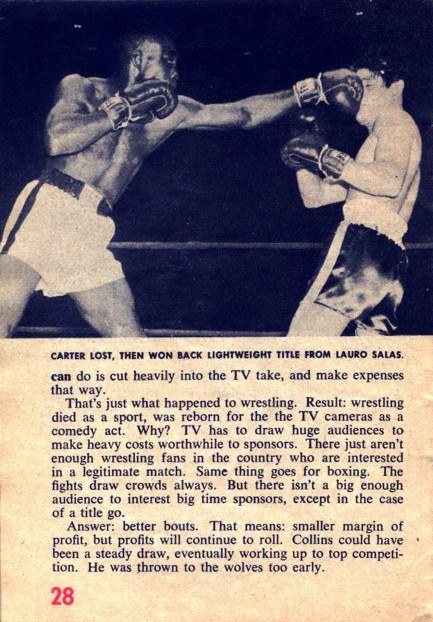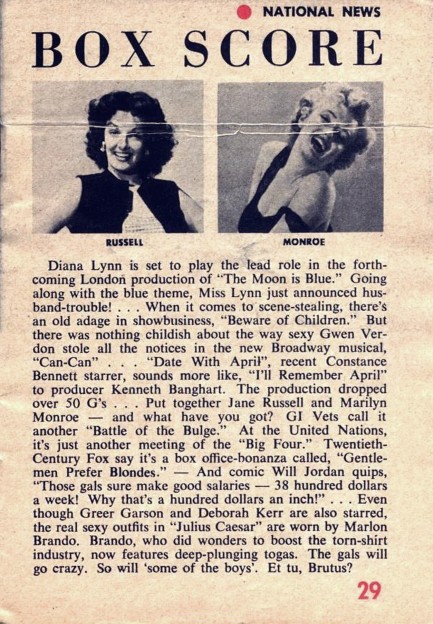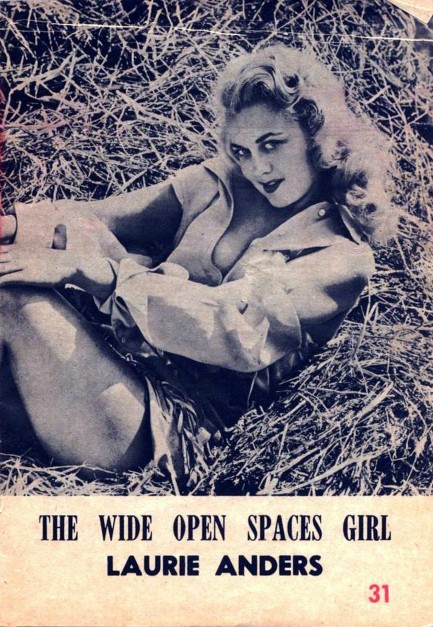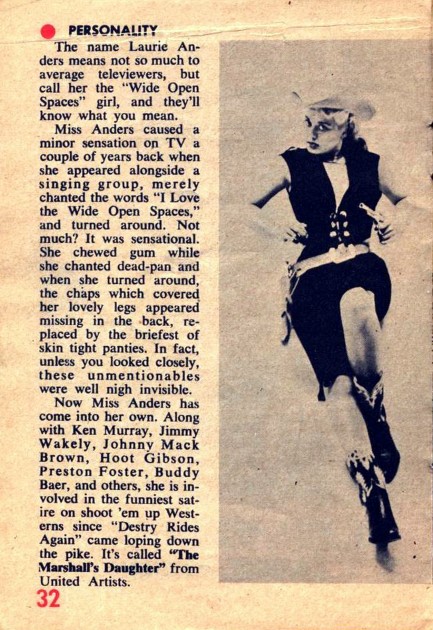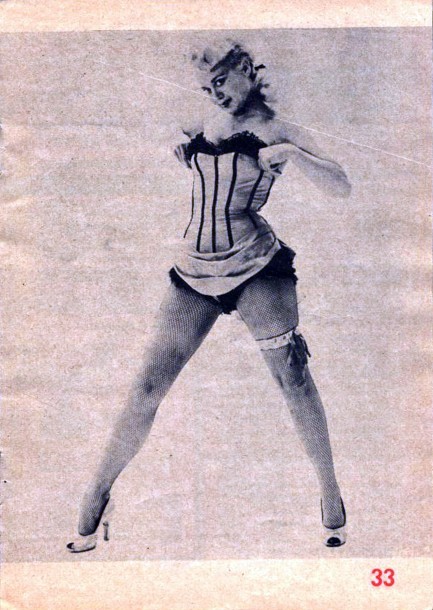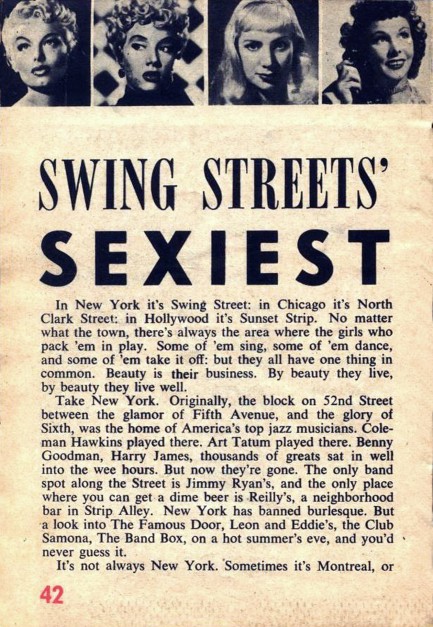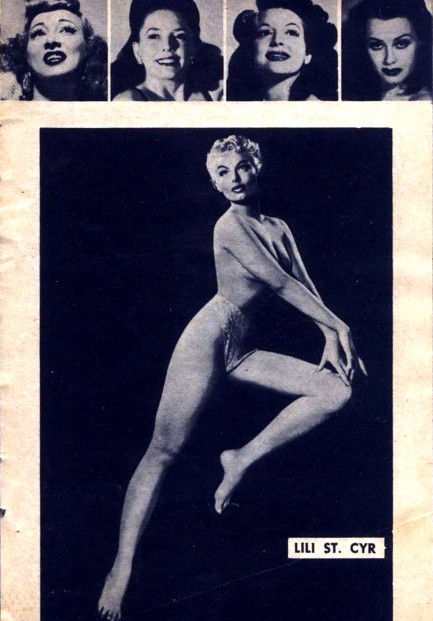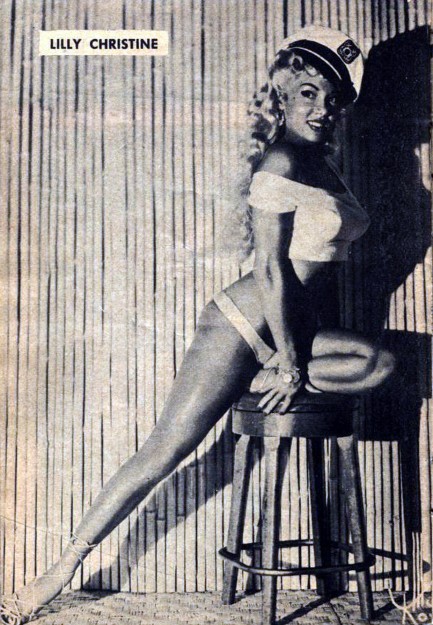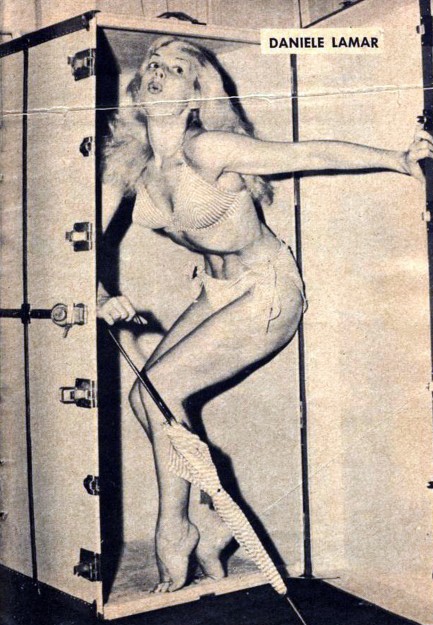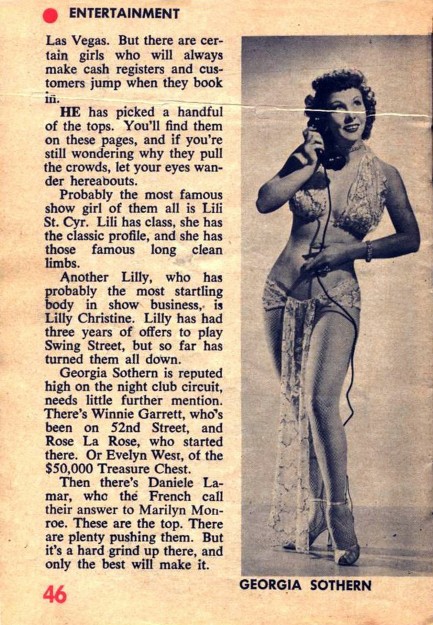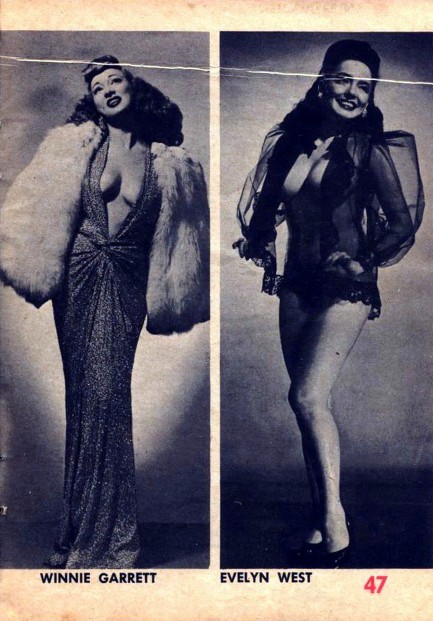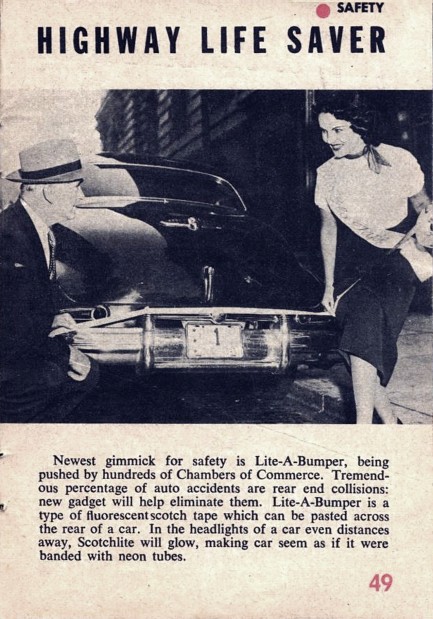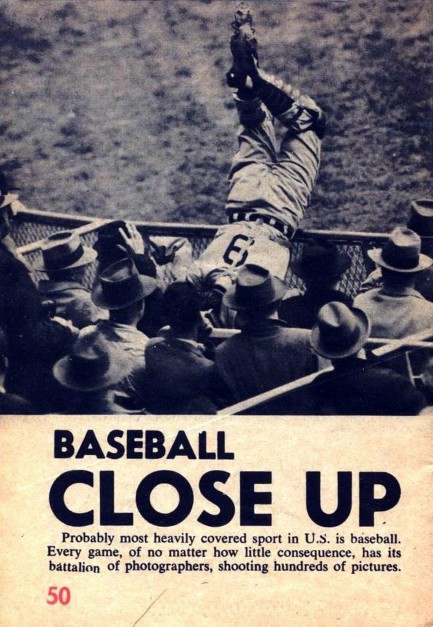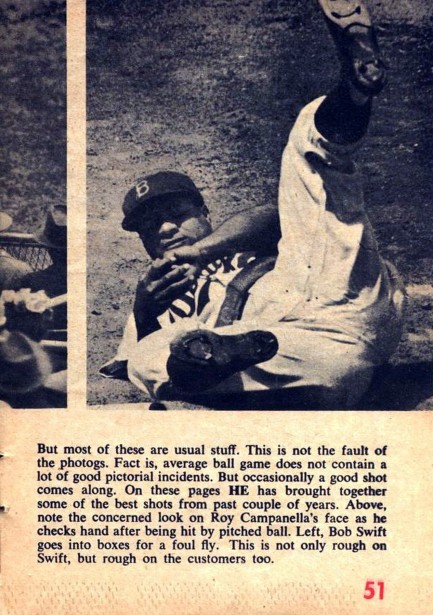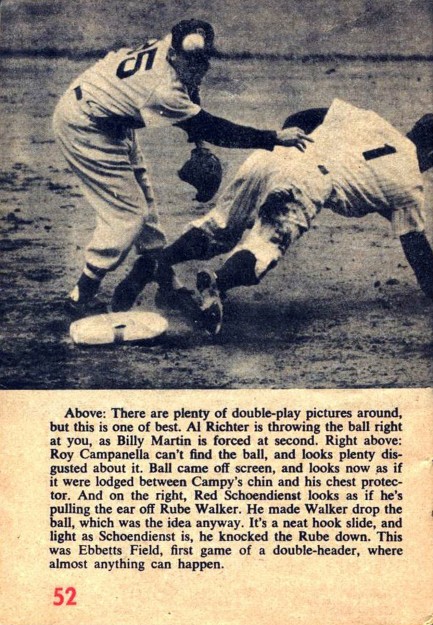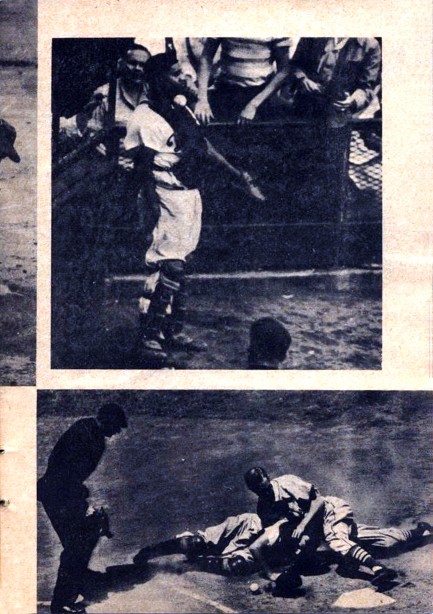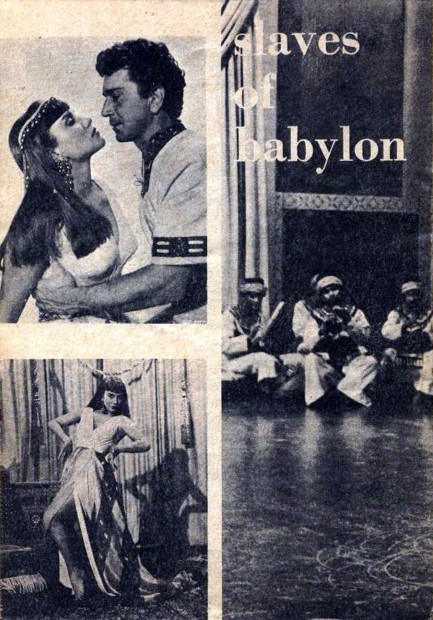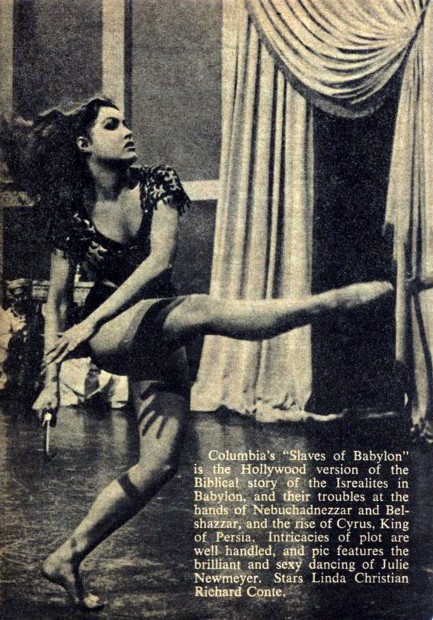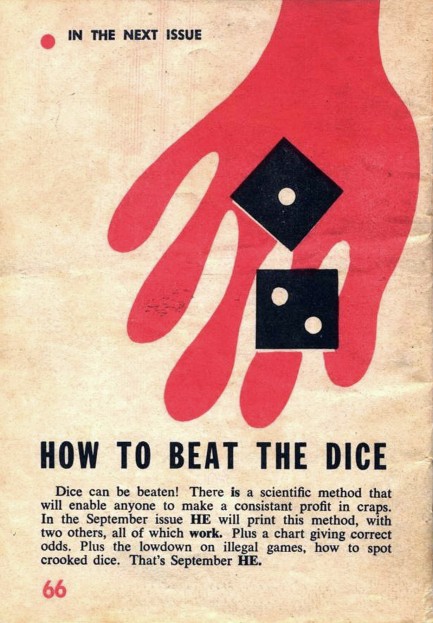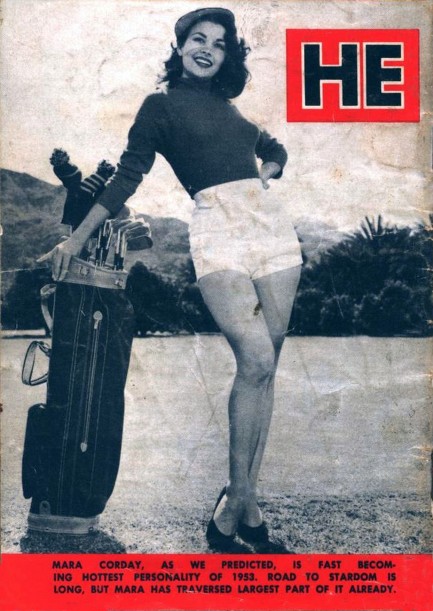 ---