When Isabel Sarli enters paradise the snakes come crawling.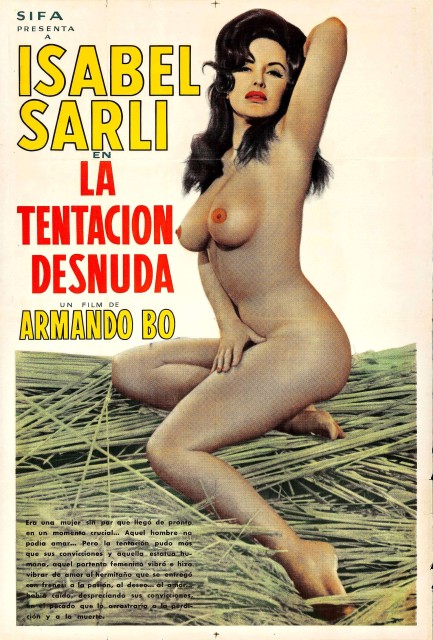 We often describe posters in glowing terms but this effort for the Argentinian sexploitation drama La tentación desnuda is a legit stunner. The movie, which starred international sex symbol Isabel Sarli, premiered today in 1966, and in that year we can't imagine where this provocative promo was displayed. If anywhere.
At first we thought it was a recently made fan creation, but we changed our minds. The fold lines look real, and while those can be created in Photoshop, fan art is almost always too lazy for such touches. Sarli's breasts don't look quite like in real life because the designer painted on a pair of weird cherry nipples, but we've seen that happen with posters before. Otherwise the art matches perfectly a promo shot made by photographer Olga Masa for the movie, but at a much higher resolution.
La tentación desnuda delivers in melodramatic but engrossing style exactly what the title suggests, and shows yet again why Sarli was such a massive star. Plotwise she falls off a boat, drags herself from the water, and wanders blindly to hermit Armando Bo's riverside shack, where she's given shelter and food. Bo harvests sugar cane and hangs out playing his harp, trying to find, "freedom, to be absolutely free," and to "live spiritually, near the river, the trees, the birds," but Sarli laughingly upsets his singular existence in a big way by questioning his beliefs and showing lots of skin. She sticks around when Bo promises to demonstrate the merits of his ascetic lifestyle, but other men who live and work on the river have different ideas for Sarli—and they don't involve holistic simplicity.
If the plot seems very similar to 1953's La red you'd be right. Femmes fatales bringing chaos to edenic enclaves was a popular theme in Latin American cinema. This iteration, for the year it was released, is very daring, yet another example of what was going on outside the censored environment within the U.S., where motion picture themes were constrained by the Production Code. Meanwhile, in militarily ruled Argentina, Sarli was going fully nude—a few times, in the case of this film. We guess Juan Carlos Onganía and company liked a litle skin. Even dictators get boners.
Sarli may embody tentación, but she doesn't try to tempt the men around her, aside from Bo, who's the only one she wants. But her preferences mean nothing. Soon everyone is fighting over her, hauling her around like hand luggage on a commuter flight. She's even worth torturing and killing over, as things develop. Men, right? But they'll pay for their hubris. And because Biblical metaphor is strong with this film, there's even a bit of mysticism involved. Maybe that's why the dictatorship tolerated it—that type likes hamhanded religious tropes even more than boners. Well, we'll tolerate Sarli anytime too. You'll be seeing her again.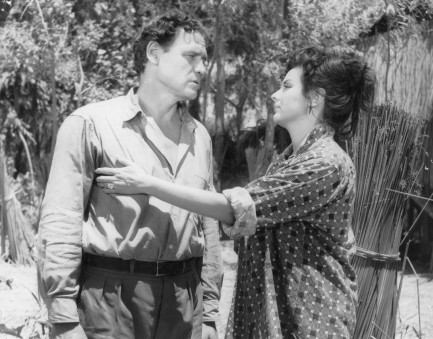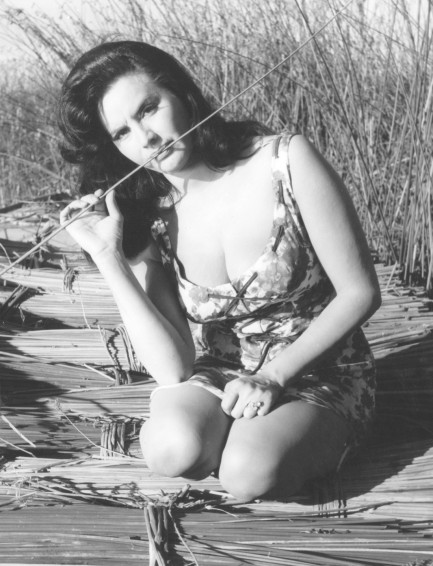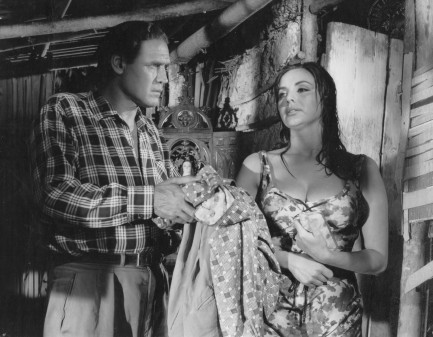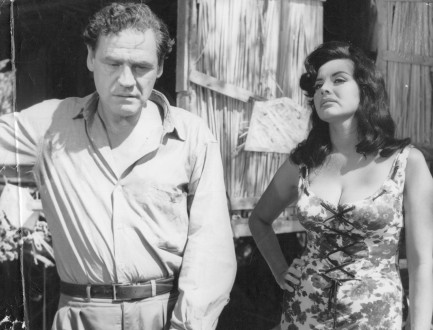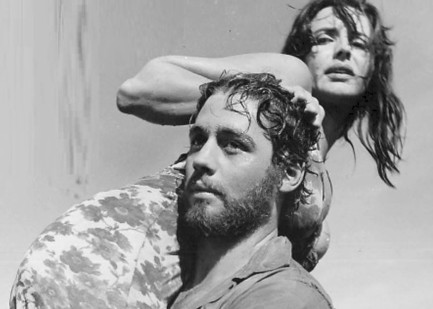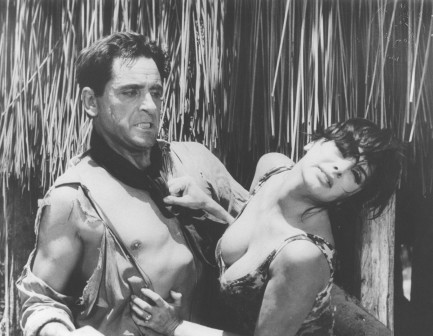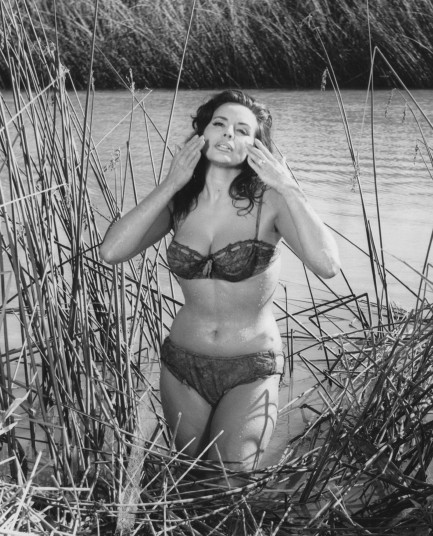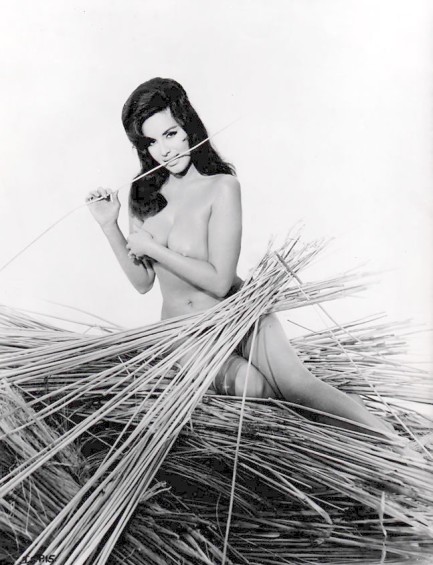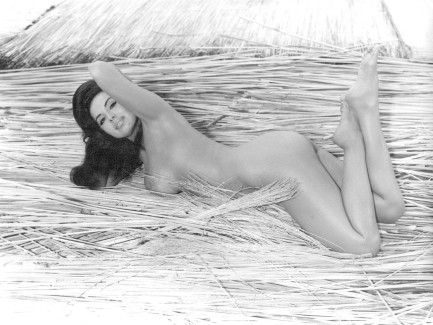 ---