Monroe is packed and has a one-way ticket.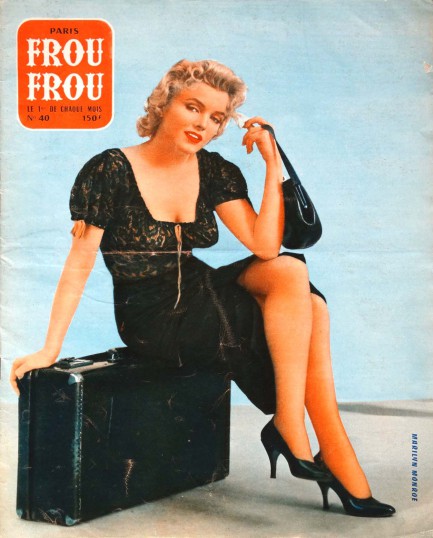 This issue of Paris Frou Frou appeared in 1956 with cover star Marilyn Monroe in costume for her role in the classic comedy Bus Stop. Inside the issue she's garbed for Otto Preminger's River of No Return, an interesting quasi-western that's worth a viewing just to see Monroe and her co-star Robert Mitchum together. Elsewhere you get Kim Novak, dancer Vera Bell, and Mamie van Doren. Van Doren and Novak are still with us, and that fact serves to remind that—incredible as it may seem—Monroe would be eighty-nine now if not for her unfortunate suicide (or murder, if you want to go that direction). Considering how long she's been dead, and how deeply her current-day identity is tied to her death, it's a bit of a shocking thought. Eleven scans below.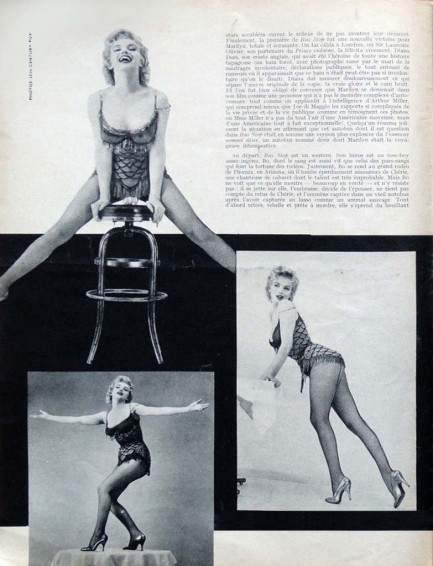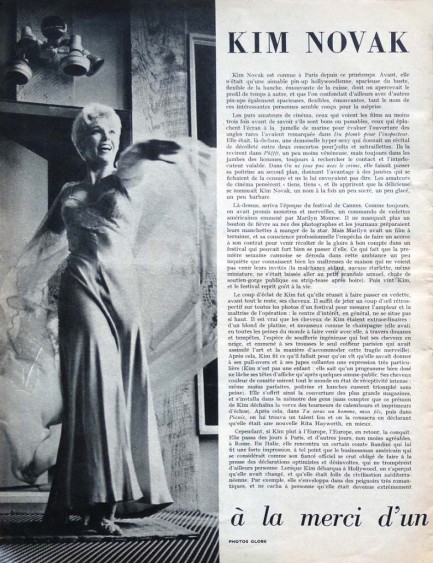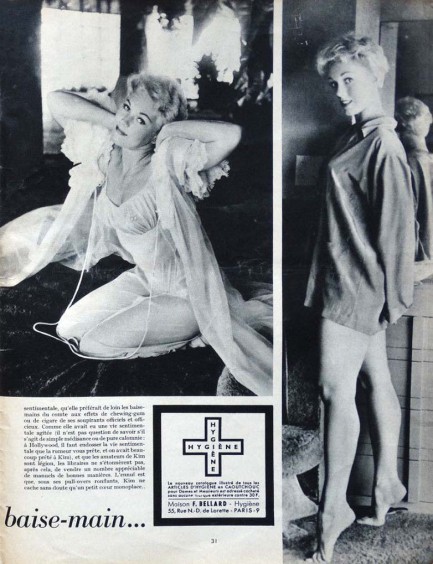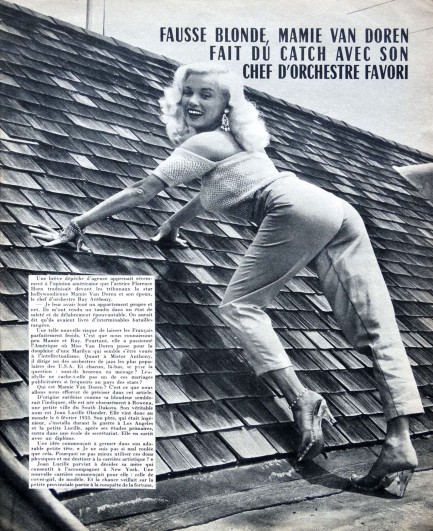 ---
My eyes are up here, cherie.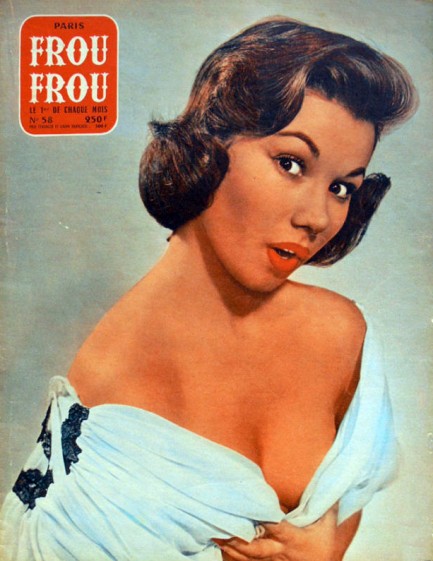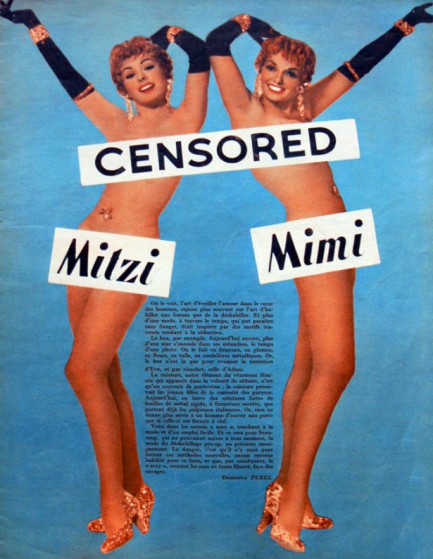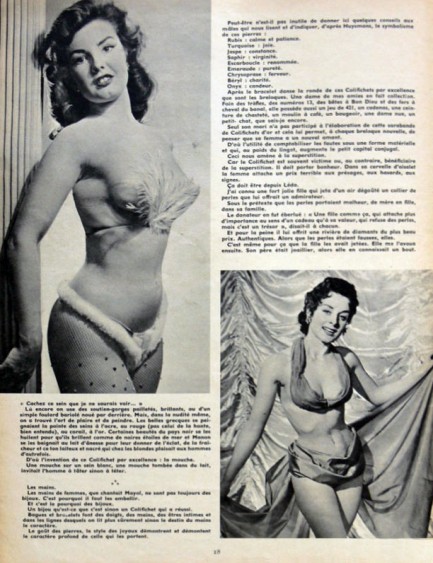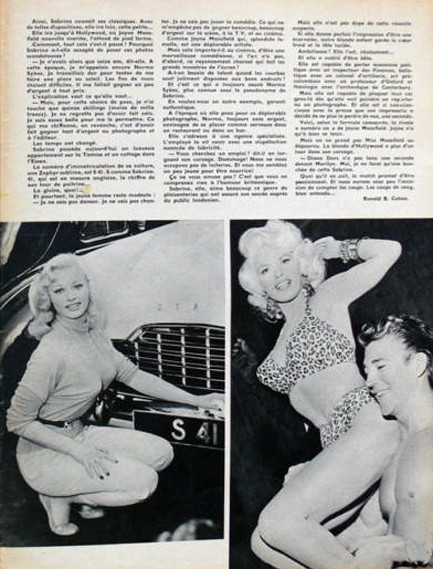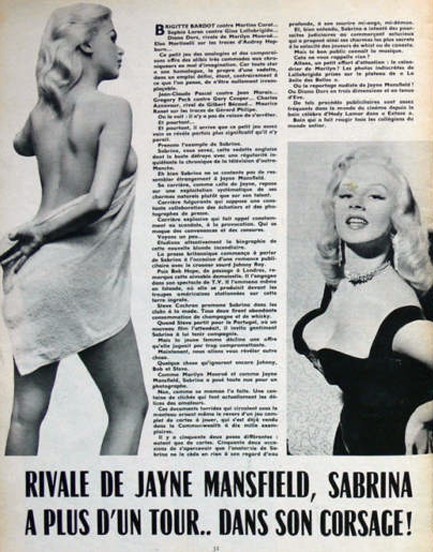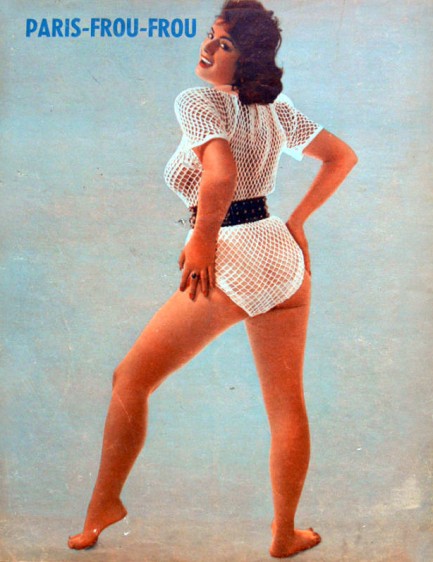 Paris Frou Frou #58, with Jayne Mansfield, Sabrina, Mickey Hargitay, and many unknowns. We're really starting to appreciate this magazine because it always seems to have at least two or three truly striking images, including, in this case, the cabaret dancers Mitzi and Mimi (mmm... twins) and the back cover, just above. You may be pondering what exactly is a frou frou? While it sounds like a small, furry mammal, possibly with razor sharp teeth, it's actually an onomatopaeic phrase originally created in French to imitate the swishing sound of a woman's skirts, and to describe unnecessary showiness (kind of like this sentence). File that definition away in the cobwebbed nook of your brain reserved for truly useless info that might one day win you a point in a pub quiz or prompt someone to label you a metrosexual. See our other Paris Frou Frou here.
---
We'd like to offer our St. Cyr appreciation.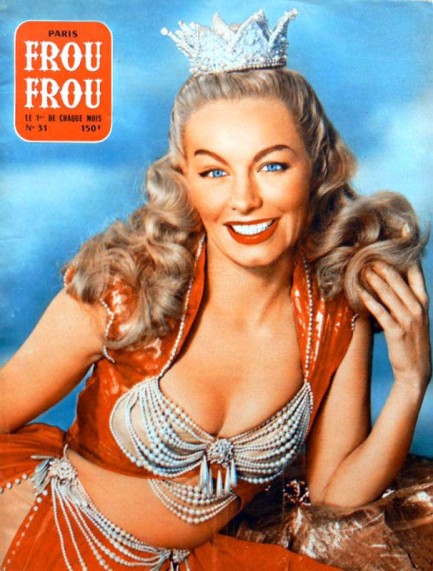 We found this issue of the magazine Paris Frou Frou with cover star Lili St. Cyr, always lovely but wearing a crown this time, which is a fitting accessory for one of the queens of burlesque. The issue was incomplete, but below are a few interior pages, including one with the semi-famous 1950s dancer who billed herself as Miss Kalantan, as well as shots of Kirk Douglas and Elsa Martinelli. Also mixed in were some clippings from a second issue of Paris Frou Frou, and we've added those pages too. All the images date from the mid-1950s.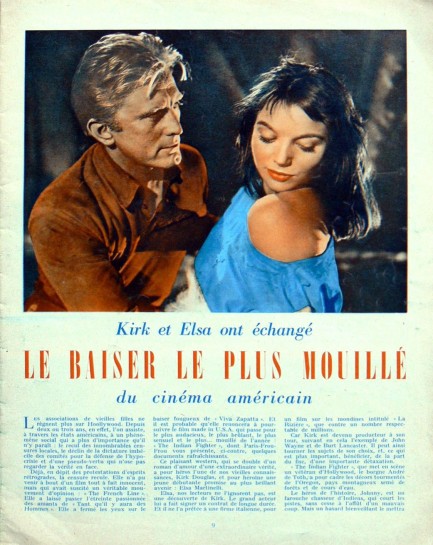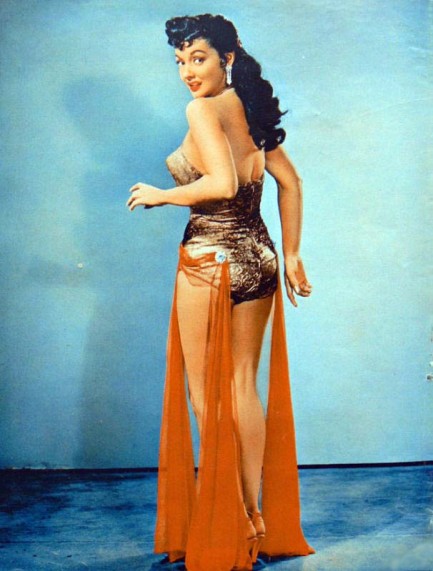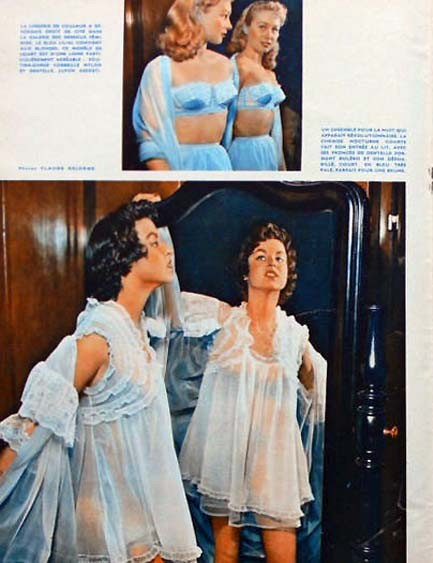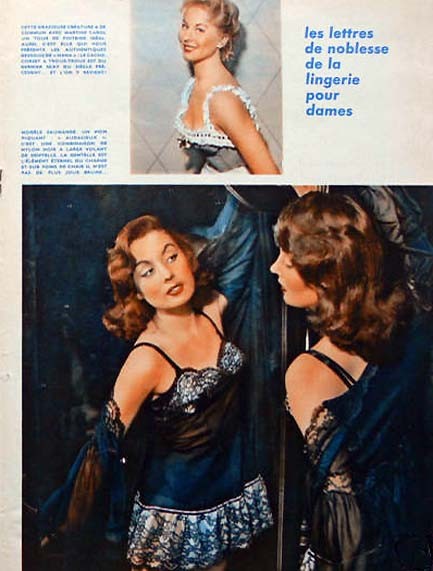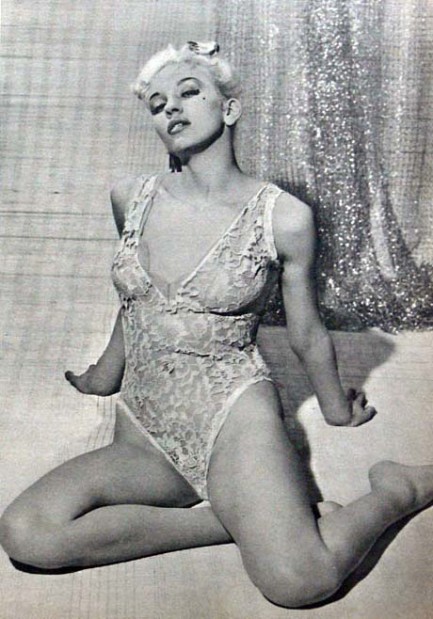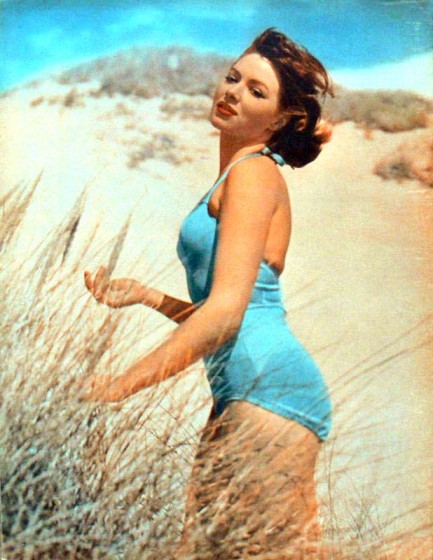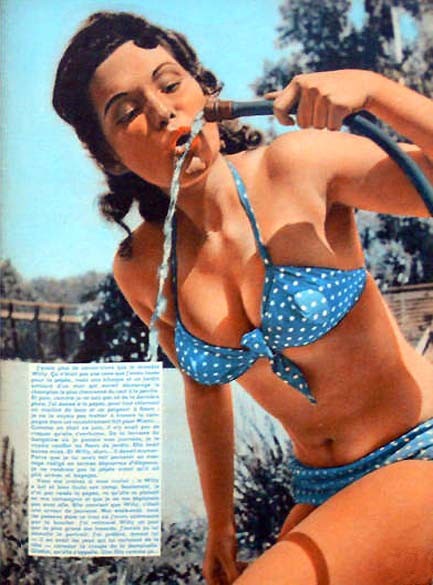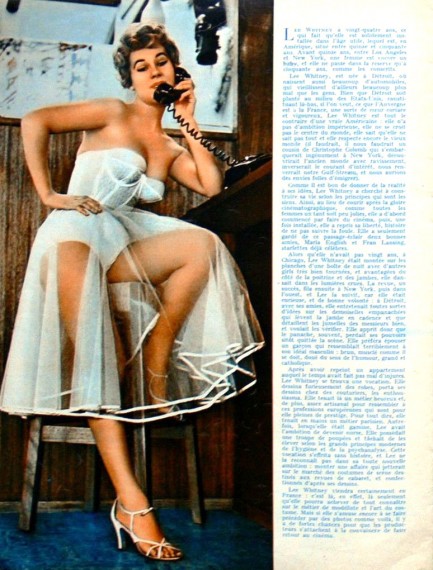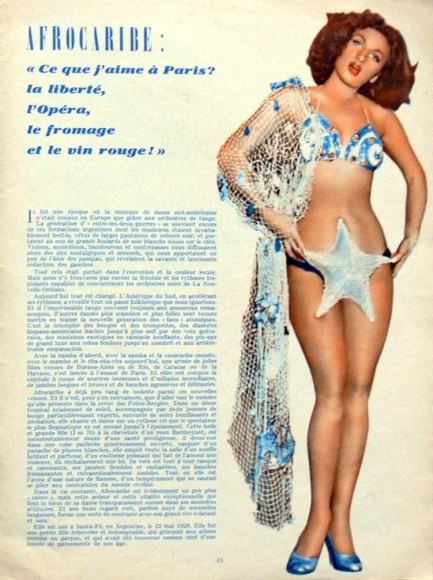 ---