As your decorator, I recommend putting the rug over there for a splash of color, and the clock over here to remind you that you're basically just worm food.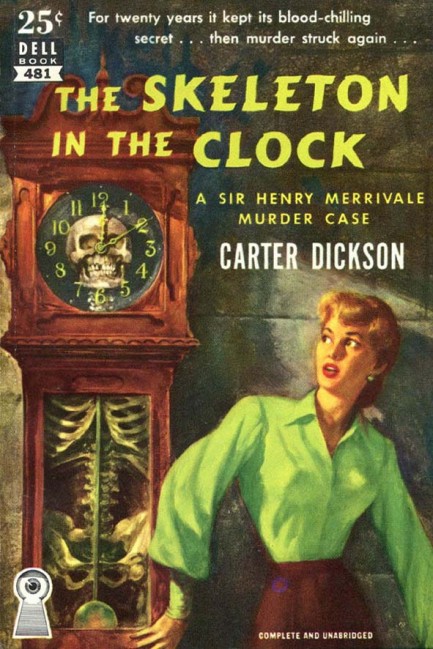 Carter Dickson was the pseudonym of John Dickson Carr, one of the most prolific authors of the pulp and post-pulp periods, as well as what is known as the Golden Age of Detective Fiction. He published novels from 1930 to 1972, and also wrote radio scripts and worked in television and movies. 1958's The Skeleton in the Clock

is not one of his most appreciated books, but we love the Robert Stanley cover art. By the way, there's literally a skeleton grandfather clock in this book, which prompted us to wonder if such a thing existed in real life. After much searching, the answer is no, apparently, but we did remember there was a coffin clock with a skeleton inside in the midnight movie classic

The Rocky Horror Picture Show

. Time is fleeting indeed.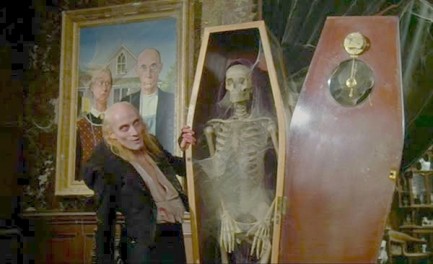 ---
There's nothing quite like a perfect Sommer day.
Here's a random little something we ran across at an auction site, a duotoned cover of Picture Show from today 1968 with Elke Sommer. No interiors, but we thought we'd share it anyway because Sommer has been on our minds since we watched her in Deadlier Than the Male a couple of weeks ago. She really has to be seen to be believed in that. More from Sommer later.
Update: Actually more from Sommer sooner, because we just realized there was another photo of her from the same shoot, which we've uploaded below.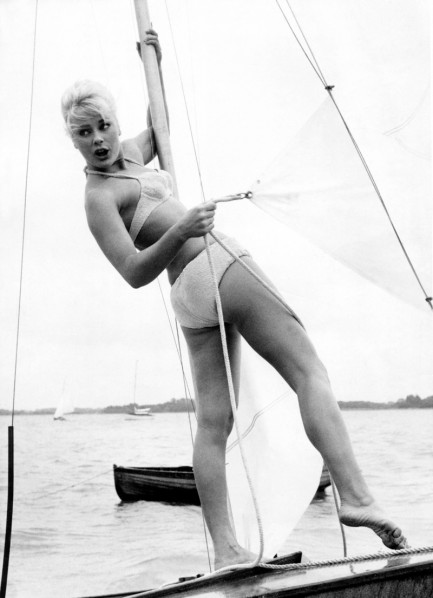 ---
Who can turn the world on with her smile?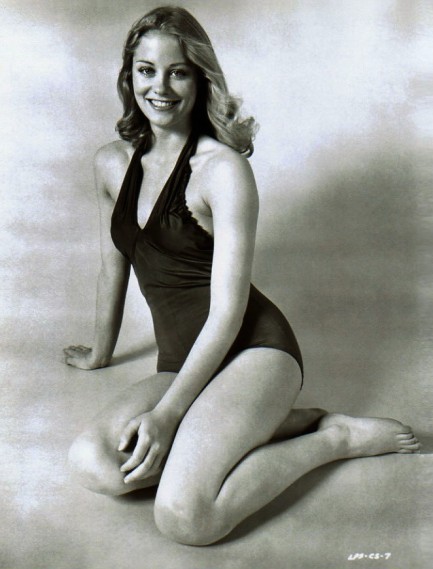 American model and actress Cybill Shepherd, who took cinema by storm in The Last Picture Show and appeared in the hit comedy The Heartbreak Kid, as well as in the defining film Taxi Driver, seen here circa 1973.
---