Elephants are the animal kingdom's gentle giants. Most of the time.
This collection of vintage magazine covers features angry elephants and a little of everything else too. The assorted great white hunters are mandatory, but you also get half a dozen tigers, various natives in deadly peril, including one being thrown at an elephant like a piece of furniture, which we have to say is most uncool, and numerous scantily clad women. We had no idea elephants hated tigers so much. Or maybe the tigers are the haters, and the elephants are merely reacting as anyone would. In any case, there are six tigers mixing it up with nature's gentle giants in this collection and we think they all lose. Consider these covers additions to our two groups of animal attack magazine fronts, which you can visit here and here. We also have a stack of adventure magazines we haven't scanned yet, but we'll get to that in due time. We're traveling tomorrow and the next day. Hope to see you on Thursday.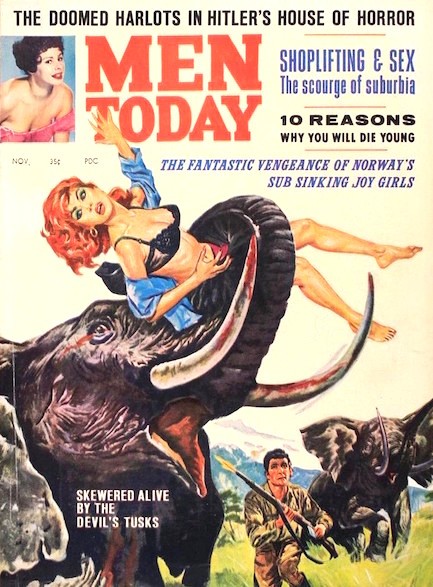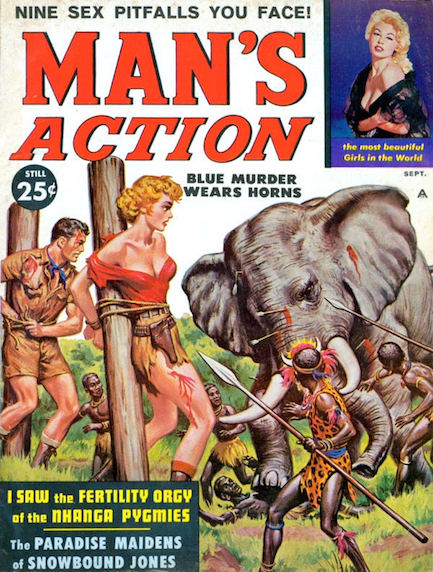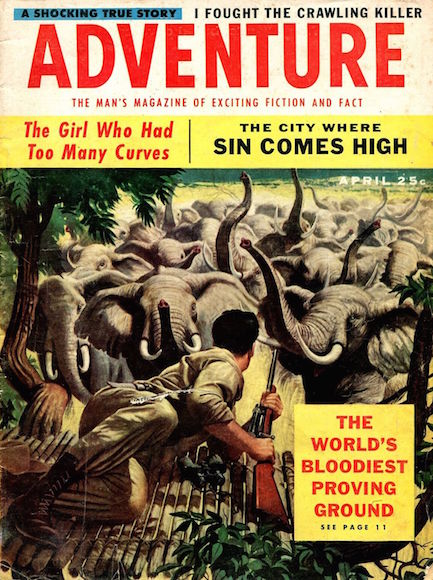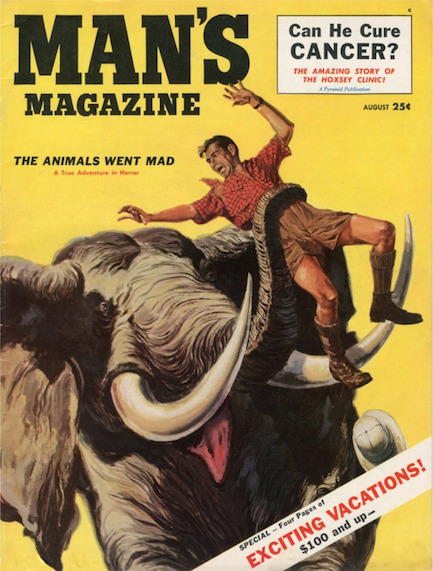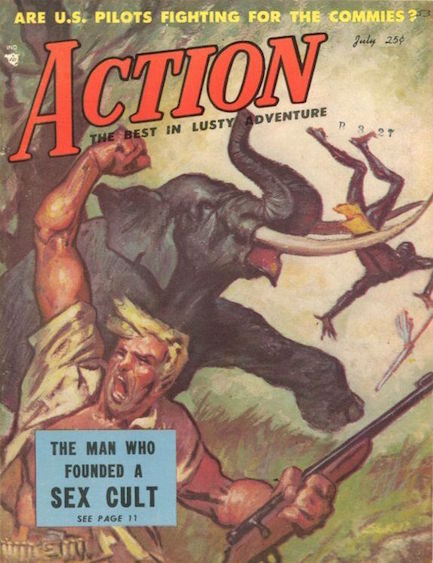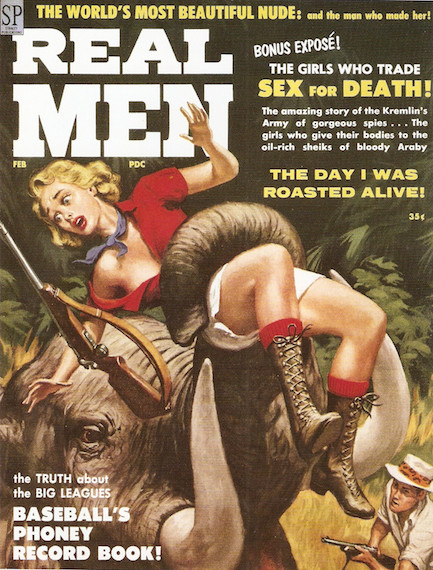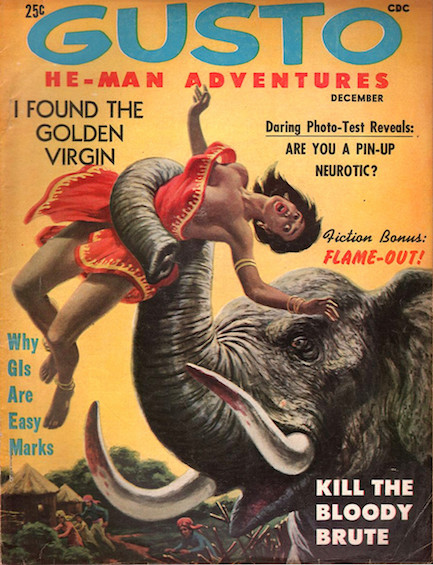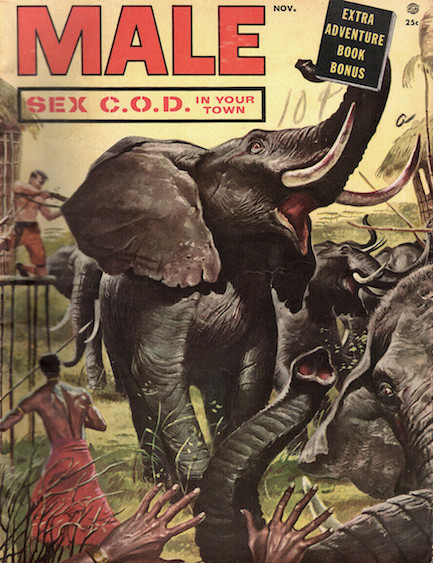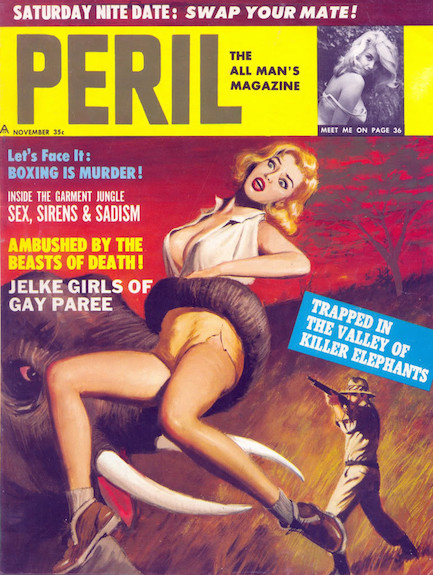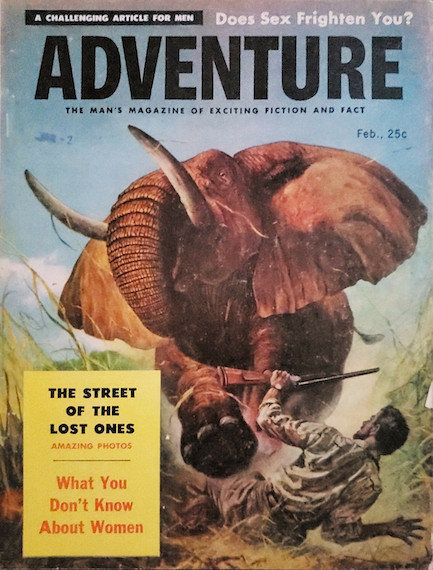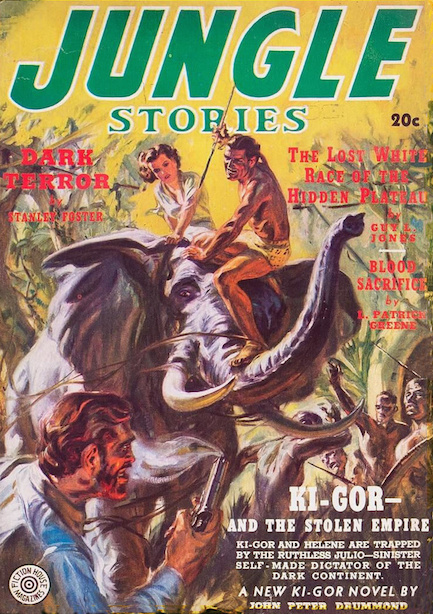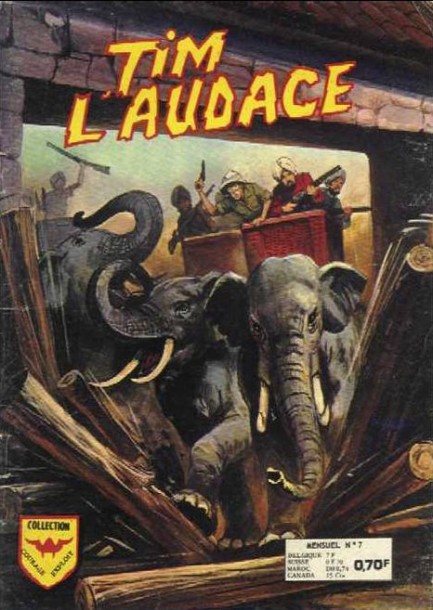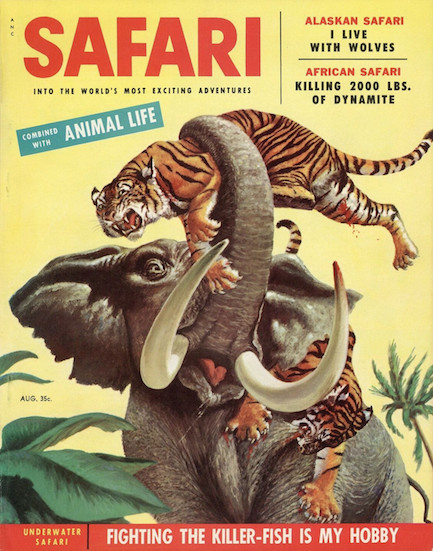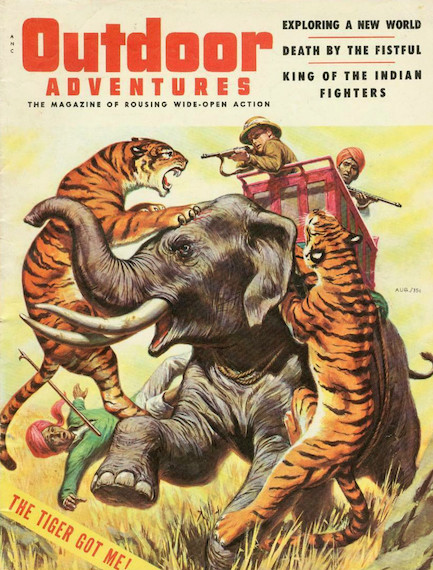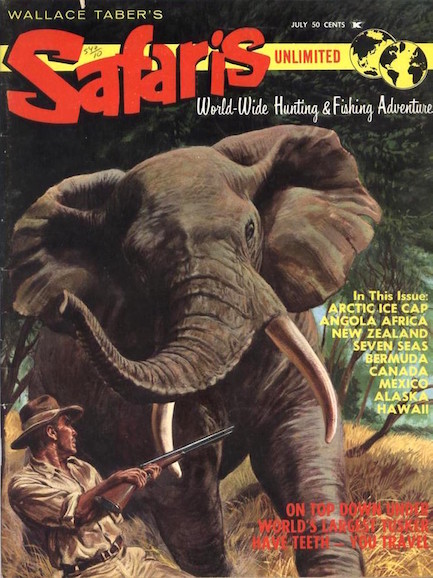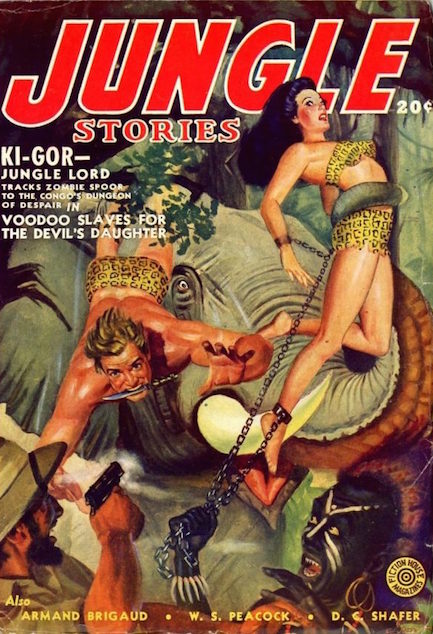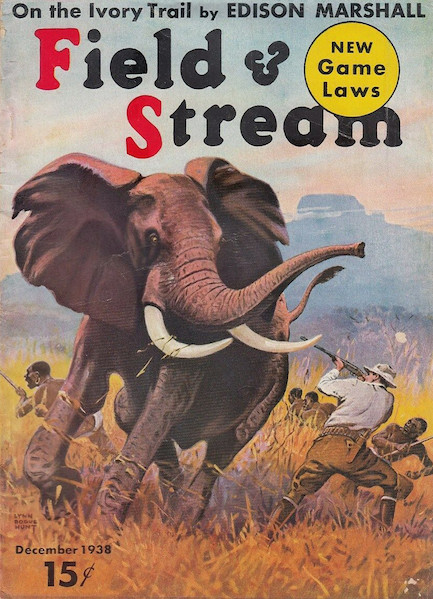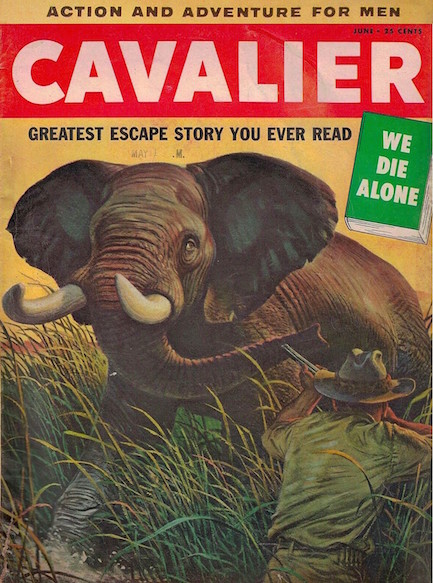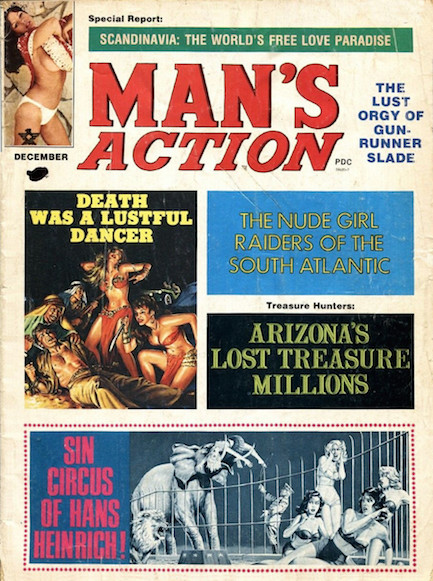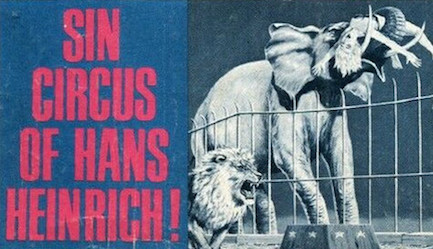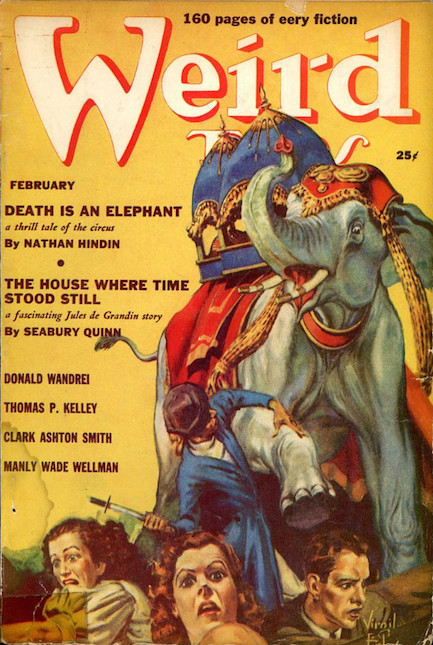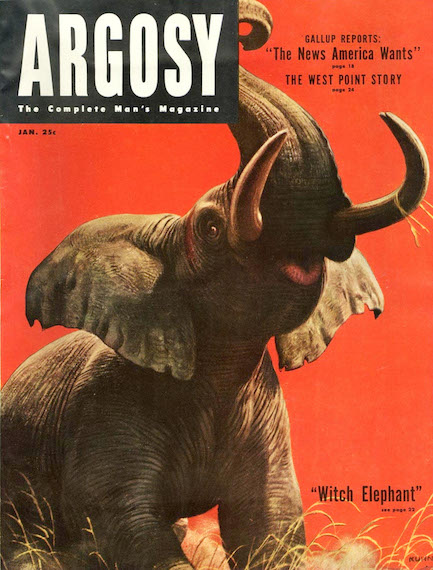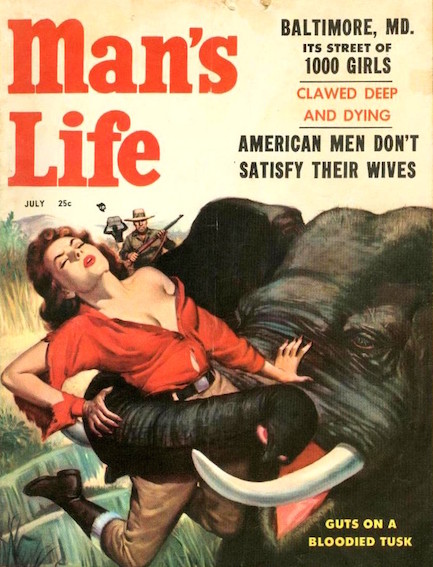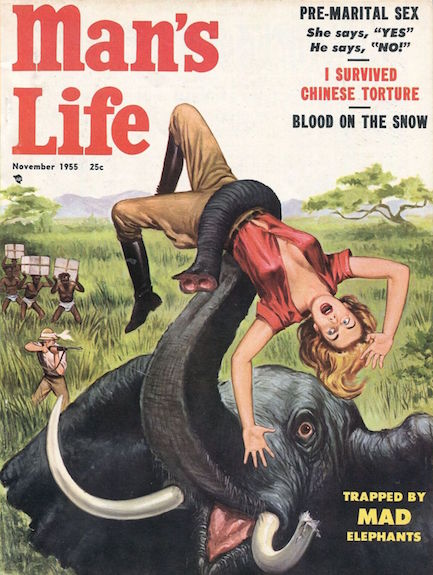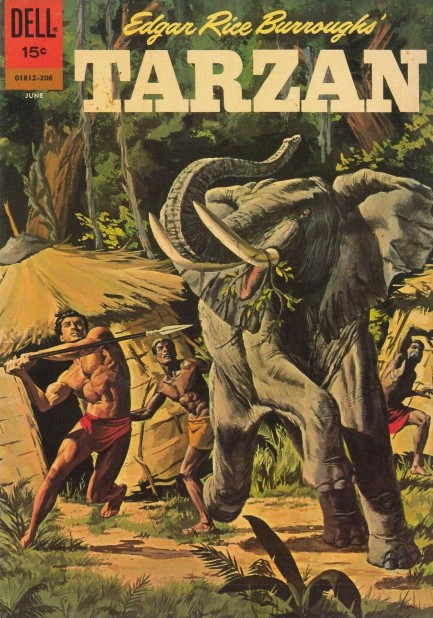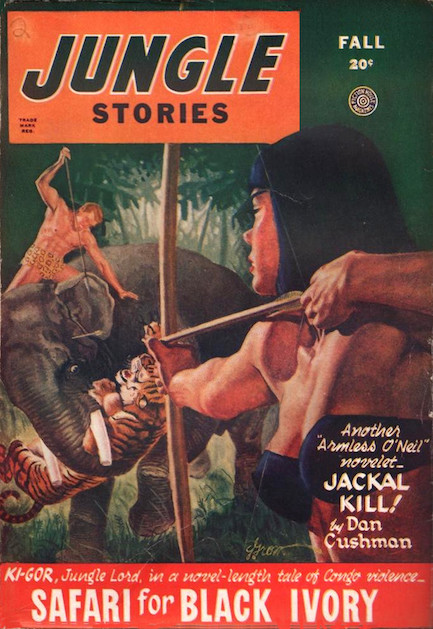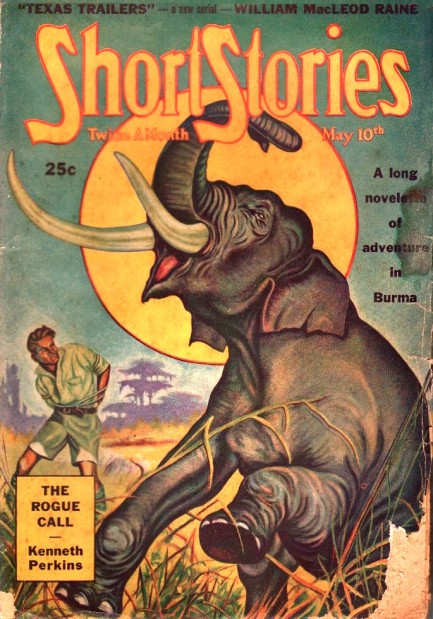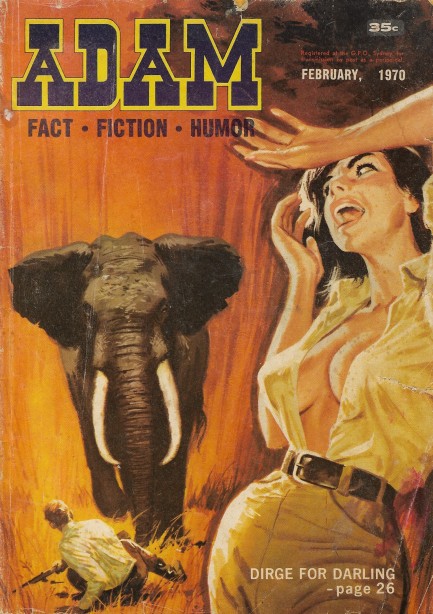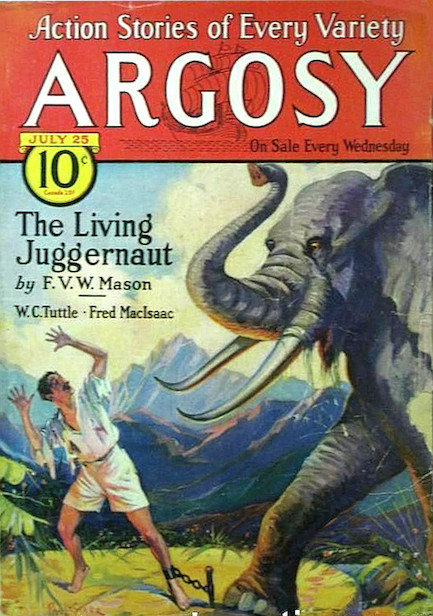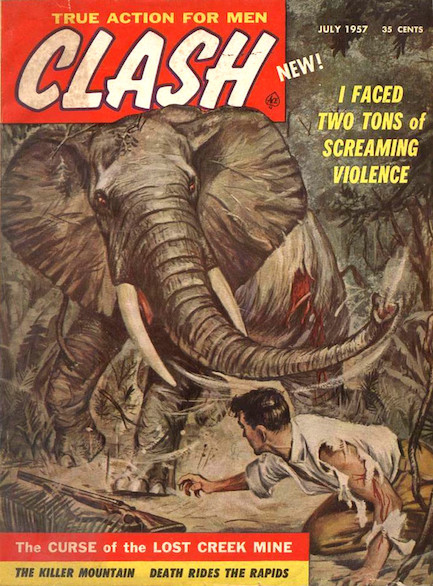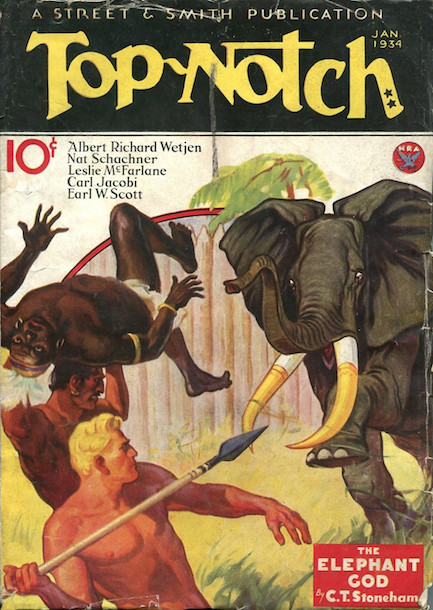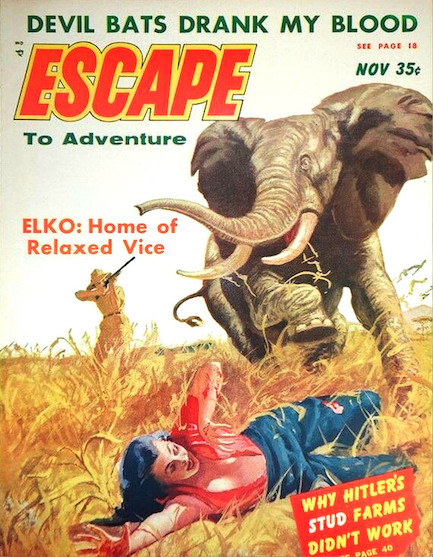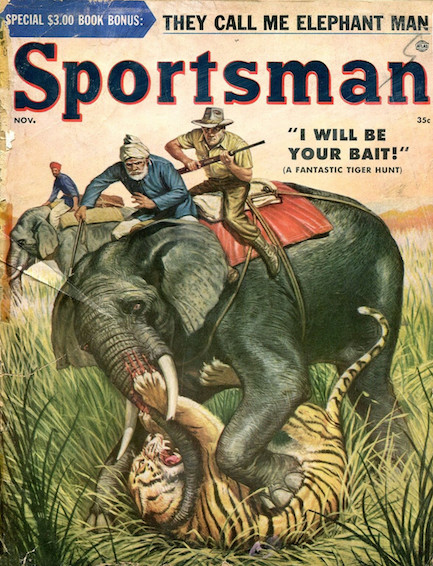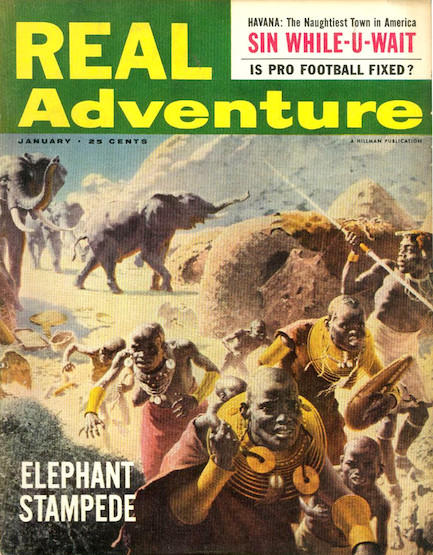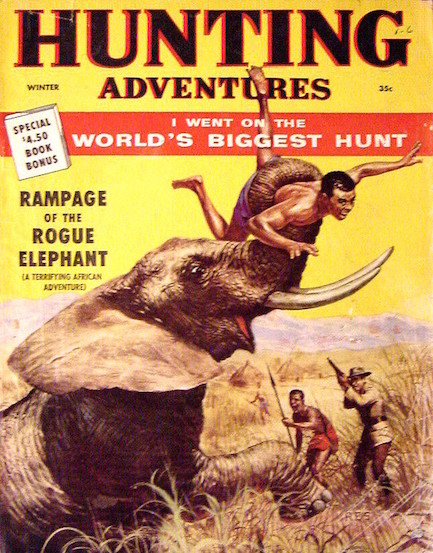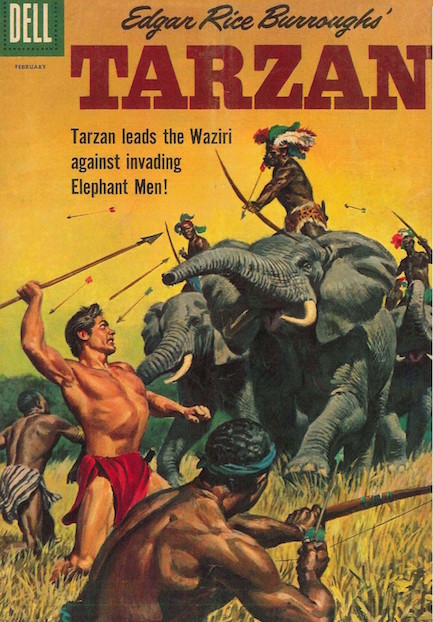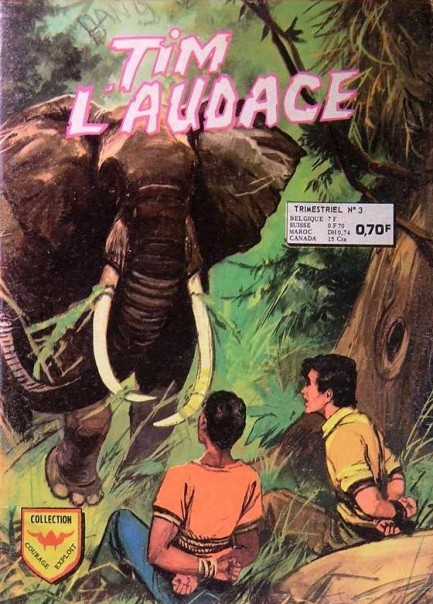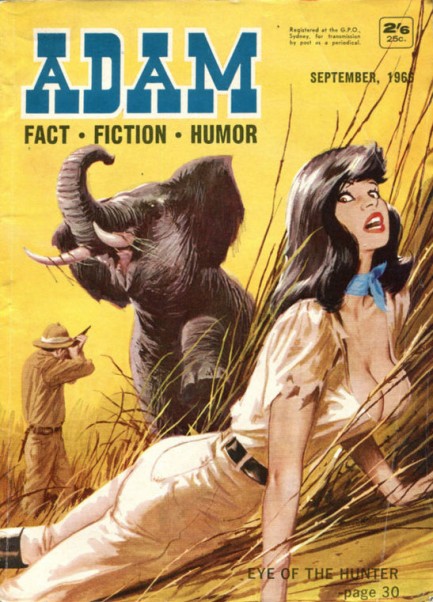 ---
Cutting the head off the snake.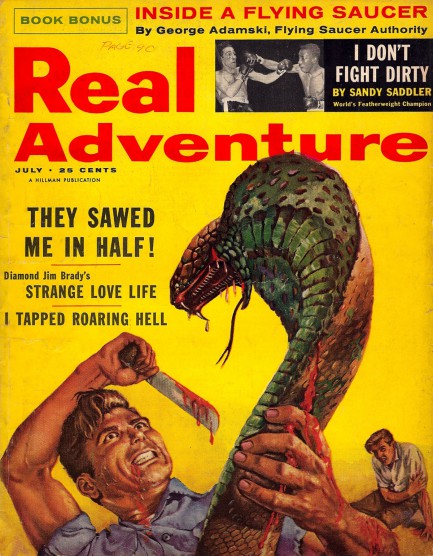 Above and below, a July 1956 issue of Real Adventure magazine with uncredited art on the cover and throughout the issue. Inside you get model Peggy Ray, and a self-written feature by boxer Sandy Saddler in which he denies being a dirty fighter. The article includes a photo, which you see in panels three and four below, of Saddler mugging Willie Pep. That's not the first appearance on Pulp Intl. for that image. Police Gazette featured it on one of its covers in February 1951 with a little photo-illustrative tweak. It's worth glancing at and you can see it here.
So was Saddler a dirty fighter? Consensus seems to be that if he felt victimized himself, he tended to cross the line. According to theboxingmagazine.com, this happened during Saddler's fourth fight with Pep, which featured, "elbows, butting, heeling with the glove and lacing, they were everything-gos foul-fests from start to finish. While Pep and Saddler wrestled on the inside, Saddler thought nothing of putting Willie in a headlock before throwing him to the floor. Even the referee was knocked to the floor several times in an attempt to separate the two fighters. Needless to say, the boos and jeers shook the joint to the rafters. Saddler said afterward that he felt insulted by those who insisted he was a dirty fighter."

Saddler won 144 bouts against only 16 losses, which would seem to indicate a considerable amount of talent. He retired in 1956, at the earlyish age of thirty, after he hurt his eye in a traffic accident. Afterward her became a trainer and counted among his clients a young George Foreman. He died in 2001 but was honored by The Ring magazine a couple of years later when editors ranked him as the fifth greatest puncher of all time. We have about twenty scans of Saddler, Pep, and others below.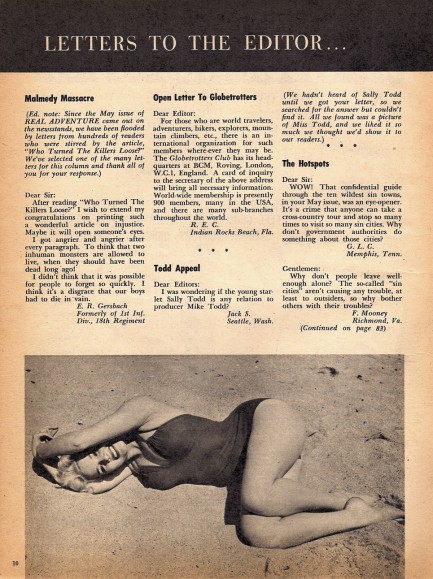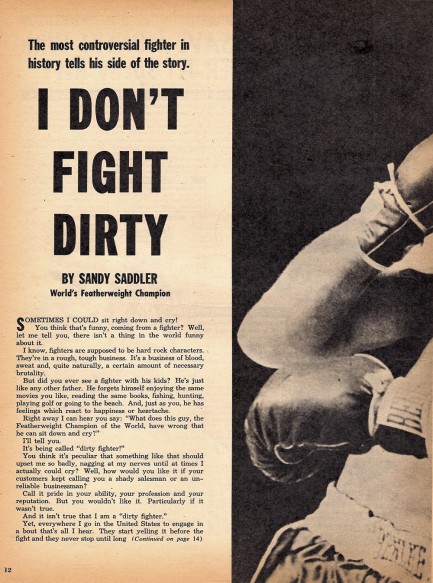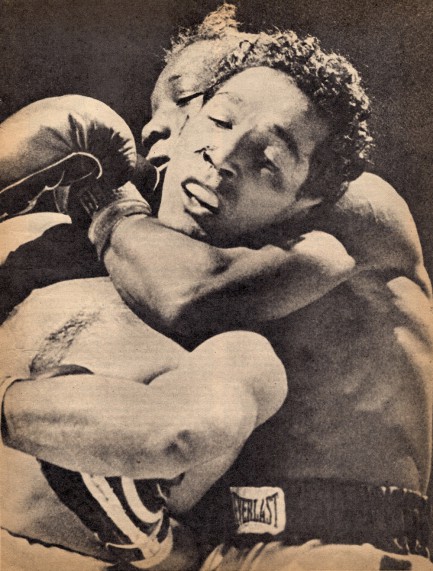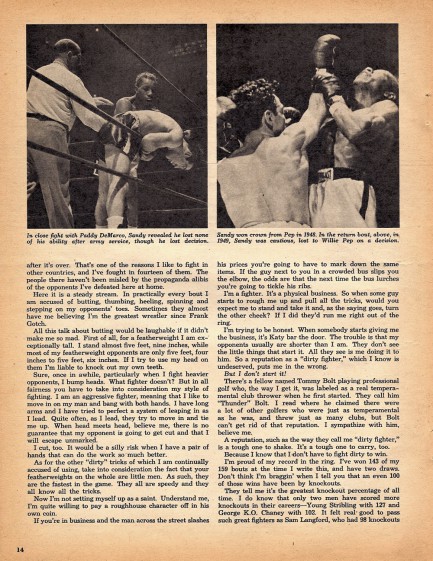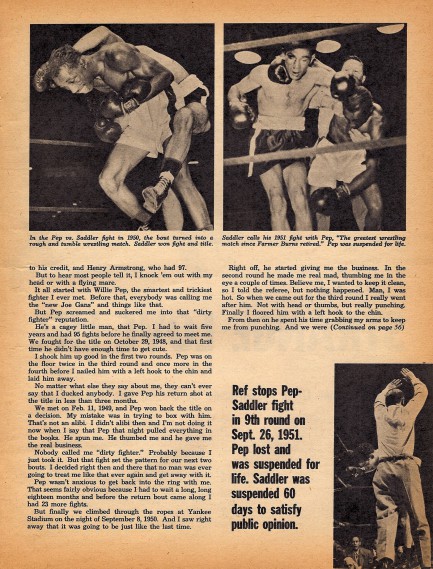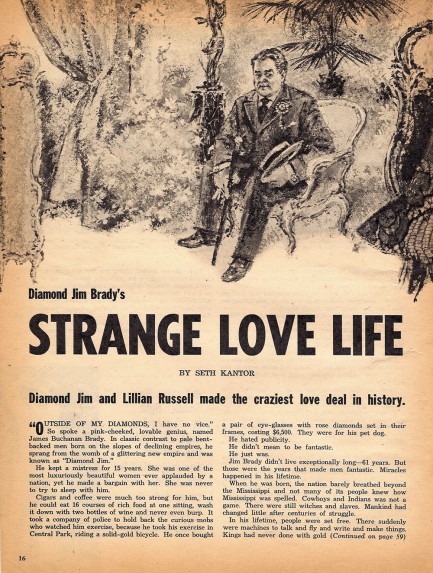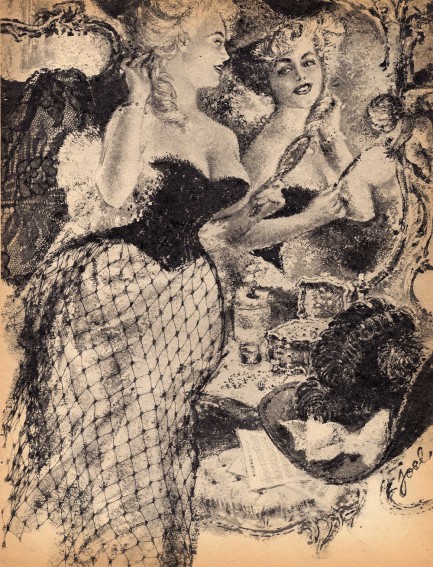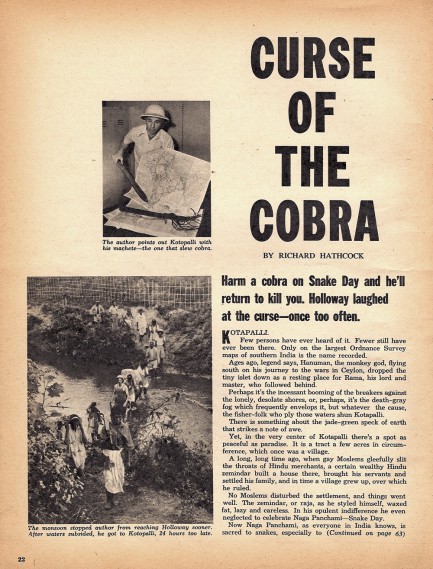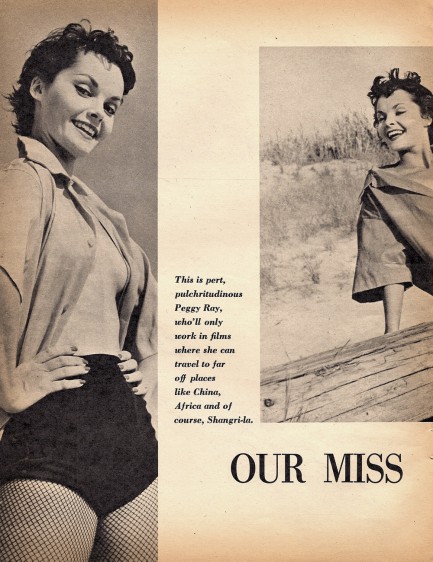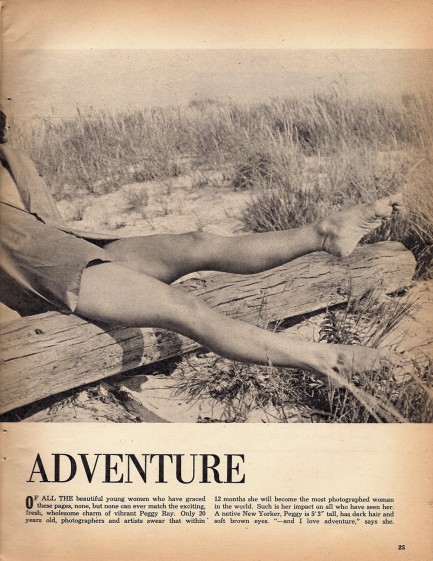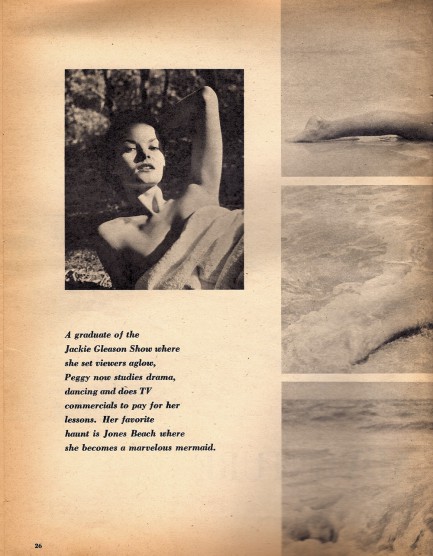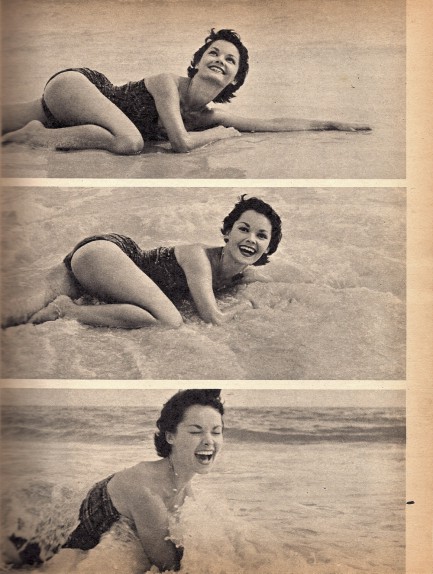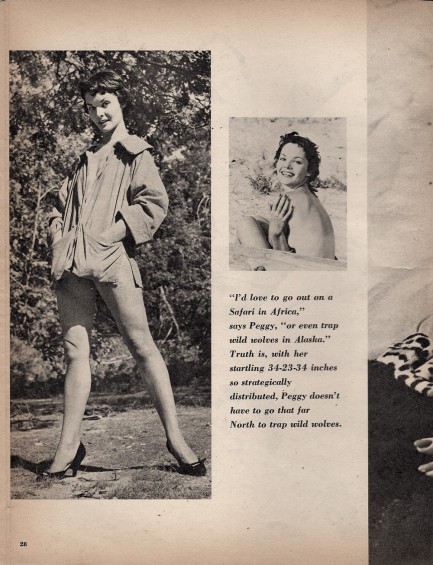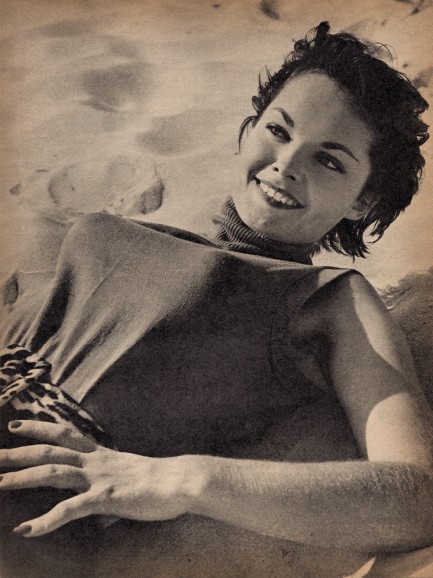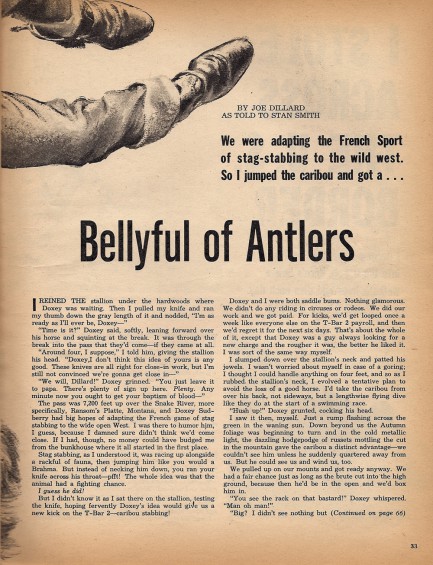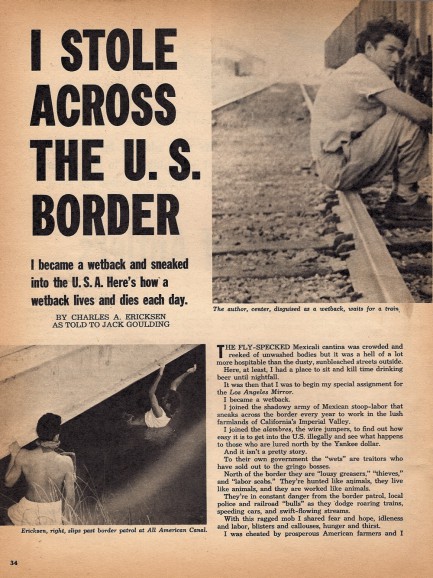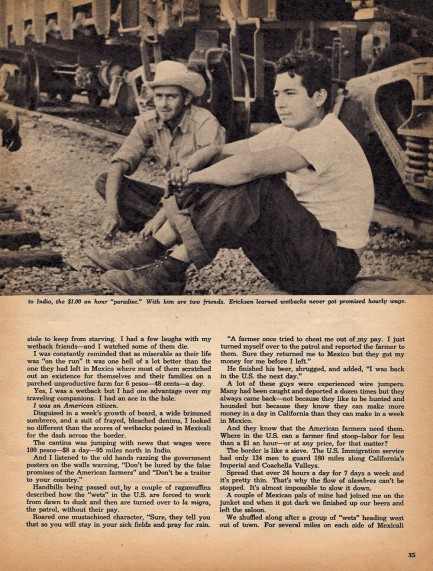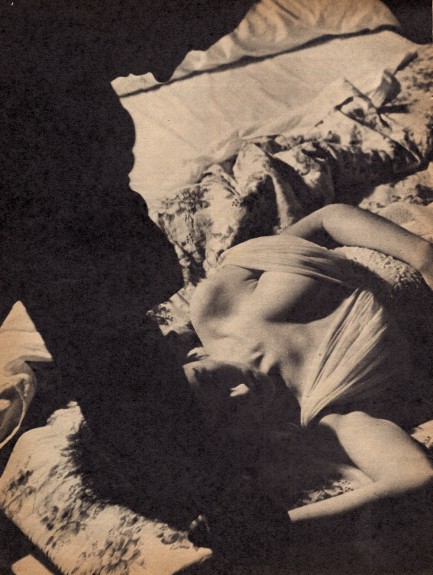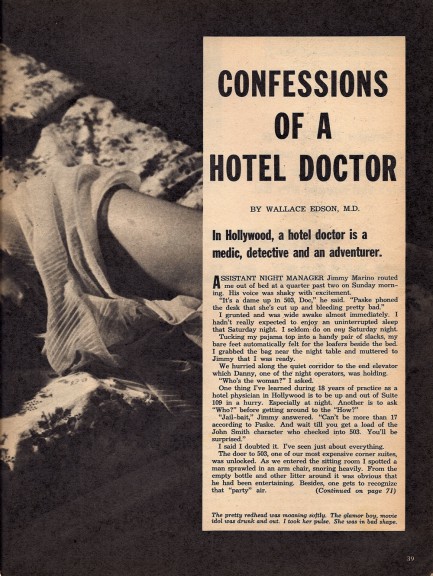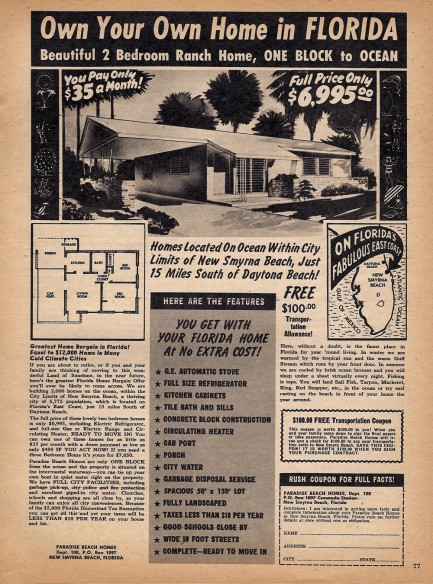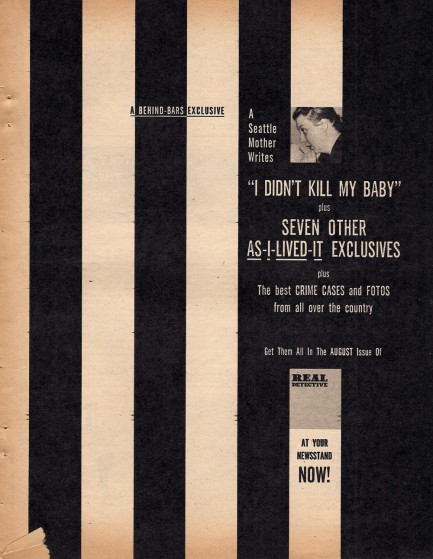 ---