Destiny is a song that plays over and over.
We were marveling a while back at how the film noir Mildred Pierce begins with a shooting, and wouldn't you know it—the melodrama Repeat Performance uses the same opening. In the first scene Joan Leslie ventilates her husband then heads off in a daze to a New Year's Eve party. She makes a wish as the clock strikes midnight, pleading for a chance to erase the past year's mistakes and alakazam!—she's sent back in time to re-do the previous 365. Once she realizes what's happened, she's practically thrilled enough to do handsprings, and vows to avoid the missteps that led to her shooting her husband. But to quote a poem a friend dedicates to her: "If you would run from destiny, first learn to run through snow leaving no footprints." Yeah. She's screwed either way. Maybe. Keep an eye out for Natalie Schafer, aka Mrs. Howell from Gilligan's Island as—surprise—a vacuous socialite. Repeat Performance premiered in the U.S. today in 1947.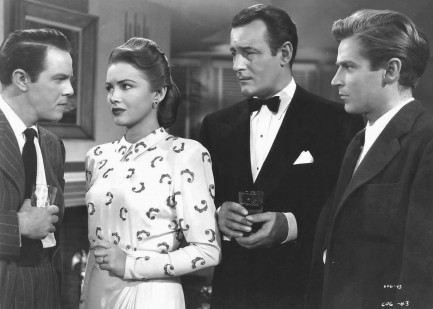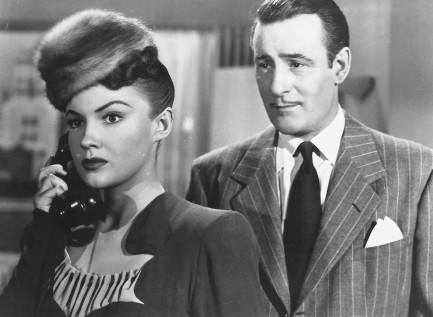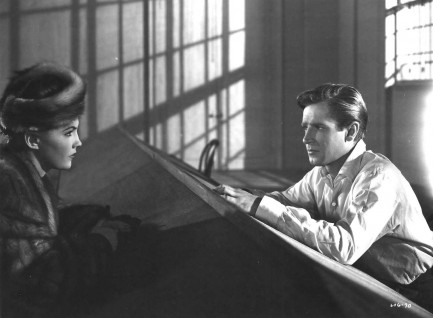 ---
Famed San Francisco film noir retrospective returns for its annual run.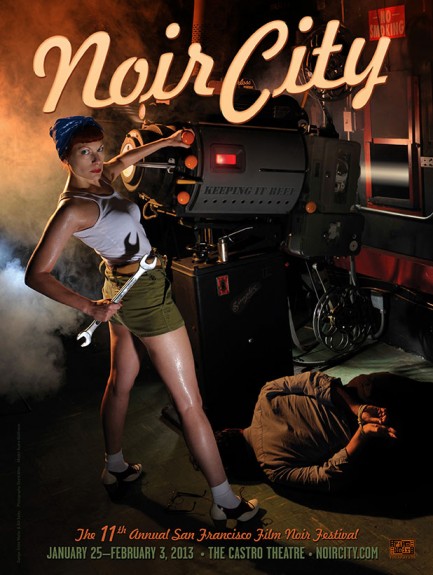 The most popular film noir festival in the world launches its eleventh edition tonight in San Francisco when the Noir City Film Festival returns to the Castro Theatre. It runs until February 3, and screens 27 films, including three new 35mm restorations. Some of the movies on the slate this year include 1950's Try and Get Me!, 1949's Repeat Performance, 1948's High Tide, 1950's Sunset Boulevard, and 1962's Experiment in Terror. Along with the films, the festival features guest of honor Peggy Cummins, who played the unforgettable character Annie Laurie Starr in 1950's Gun Crazy. There's also a noir themed nightclub with live music, torch singers, burlesque and more. Although we love living overseas, events like this are a reminder of why the Bay area lifestyle is so wonderful. If we ever return to the U.S., it'll be straight back to the Bay. The festival poster above is just the latest in a long series, and we've uploaded all the predecessors below. You can find out more about the Noir City Film Festival at the festival website.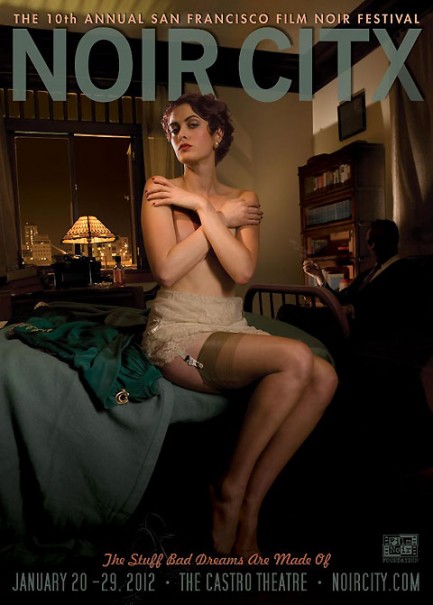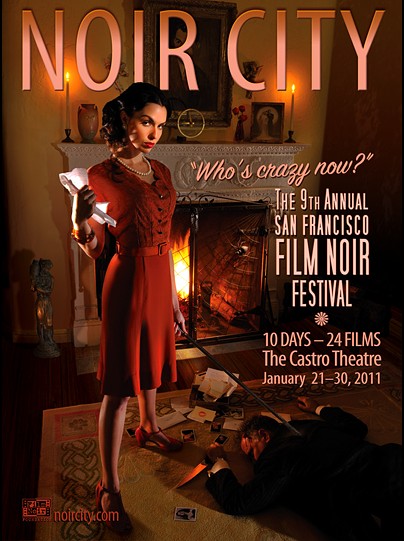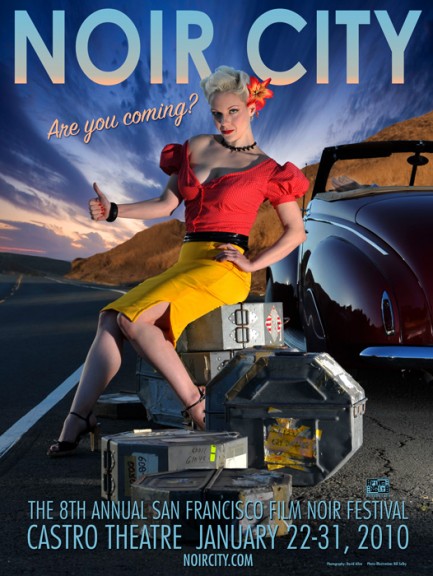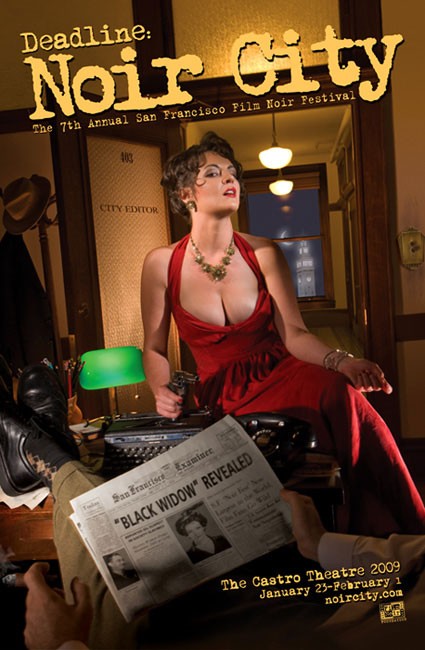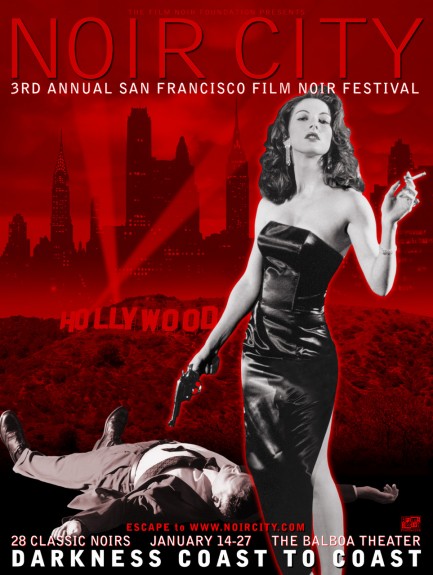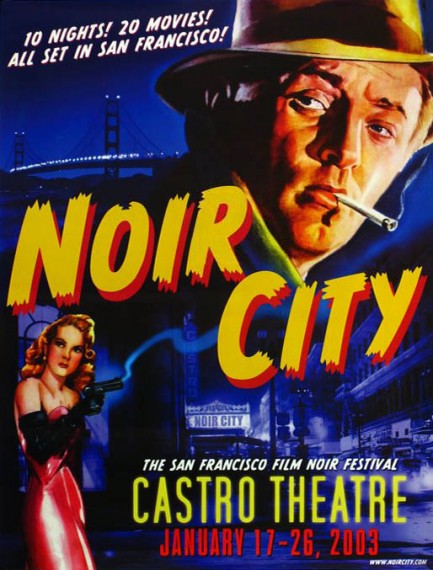 ---