Get while the getting is good.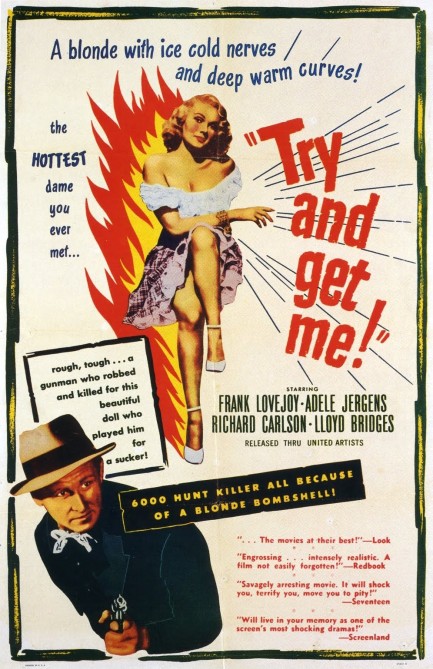 It's the classic film noir pickle: what will a guy do when he can't find a job? Pretty much 100% of the time he resorts to crime, and pretty much 100% of the time he gets in deep shit real fast. The unlucky mug in Try and Get Me! is Frank Lovejoy, who moved with his wife and son to California but didn't realize "a million other guys had the same idea." Desperation sets in and a chance meeting precipitates his descent into crime, as he becomes a getaway driver for stickup artist Lloyd Bridges. Meanwhile, over in the subplot, a news publisher who wants to move more copies of his paper convinces a reporter to portray the holdups as part of a crime invasion by eastern gangs. Interesting, right? If you're a media outlet that wants to rake in profits, just claim some "other" is ruining your community.
Here's the money quote: "People love to be scared to death. The more you scare 'em the more papers they buy."
Without putting too fine a point on it, which we'll do anyway, clearly nothing has changed seventy years later, except now cable and radio don't sell fear, because that implies weakness—they sell "outrage," which sounds macho and proactive, but is nothing more than a fight-or-flight reaction to fear. Would a character in a popular movie made in 2021 casually toss off an observation like that? We mean a line that gets at an essential societal ailment—to wit, people will think exactly what they're told to think, as long as the information comes from someone they like? We doubt it. In Try and Get Me! the newspaper guys use the "eastern criminals" fairy tale until people are so riled up they lose the capacity for rational thought. They even—ahem—form a lawless mob and assault the seat of government.
Too much plot info? Oops. It's less relevant than you'd suspect, though. Anyway, Bridges, who's instigating the crime spree, inevitably tires of taking in twenty and thirty bucks per job and drags Lovejoy along on a prospective big score. How do you think that turns out? Could it possibly be... murder? And now they're both in it up to their noose-sized necks. The audience knows from an earlier scene that Lovejoy's collar size is fifteen and-a-half. Foreshadowing? Possibly, but there's still an hour left in the film at that point, and anything can happen. Later there's an interesting shot of a window shade and its circular pull, which looks sort of like a noose. Hmm... Well, best not to dwell on possible signs and portents too deeply. Try and Get Me!, also known as The Sound of Fury, premiered in the U.S. today in 1950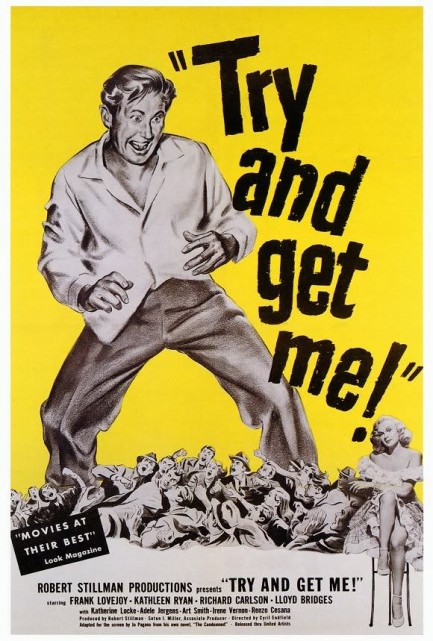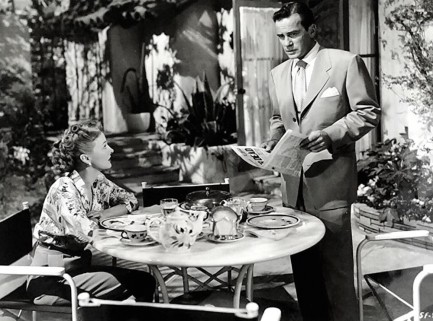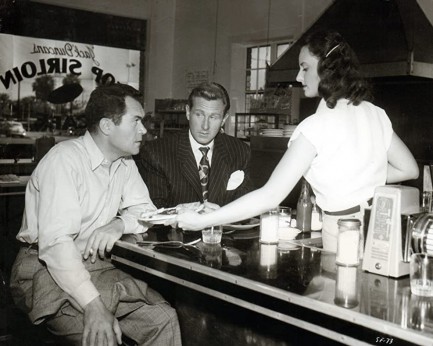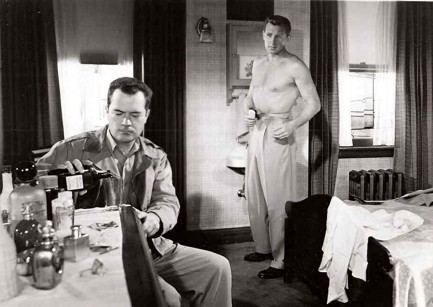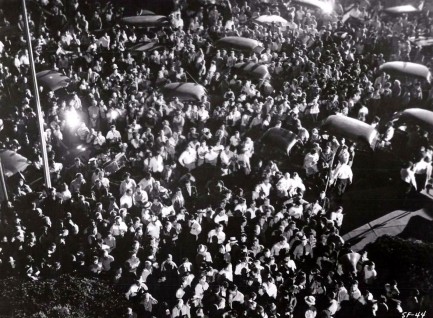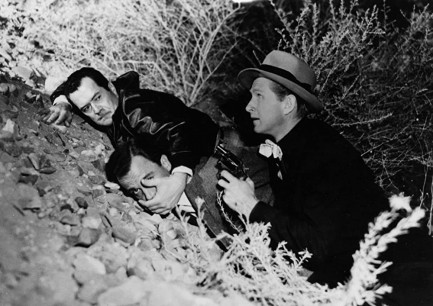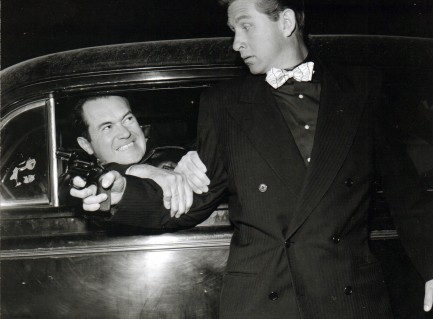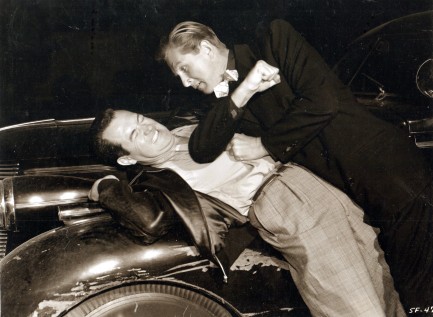 ---
Famed San Francisco film noir retrospective returns for its annual run.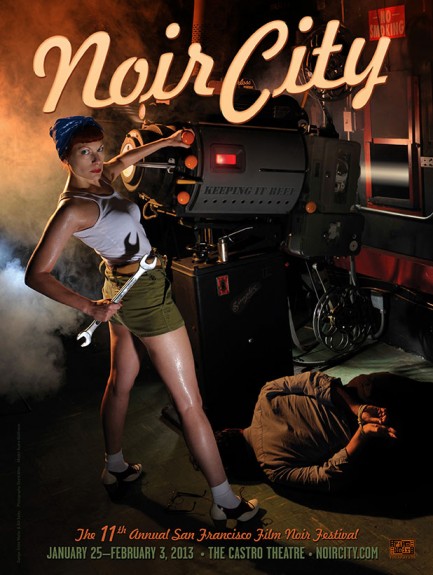 The most popular film noir festival in the world launches its eleventh edition tonight in San Francisco when the Noir City Film Festival returns to the Castro Theatre. It runs until February 3, and screens 27 films, including three new 35mm restorations. Some of the movies on the slate this year include 1950's Try and Get Me!, 1949's Repeat Performance, 1948's High Tide, 1950's Sunset Boulevard, and 1962's Experiment in Terror. Along with the films, the festival features guest of honor Peggy Cummins, who played the unforgettable character Annie Laurie Starr in 1950's Gun Crazy. There's also a noir themed nightclub with live music, torch singers, burlesque and more. Although we love living overseas, events like this are a reminder of why the Bay area lifestyle is so wonderful. If we ever return to the U.S., it'll be straight back to the Bay. The festival poster above is just the latest in a long series, and we've uploaded all the predecessors below. You can find out more about the Noir City Film Festival at the festival website.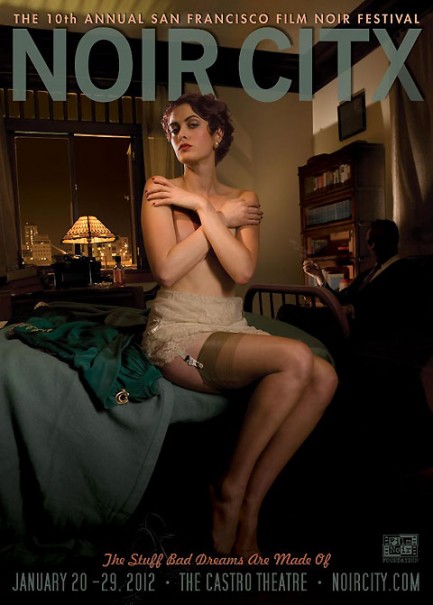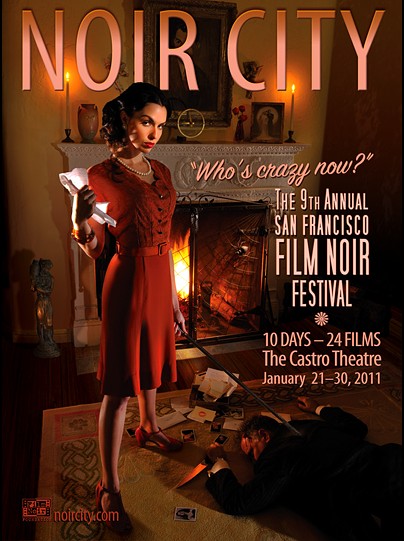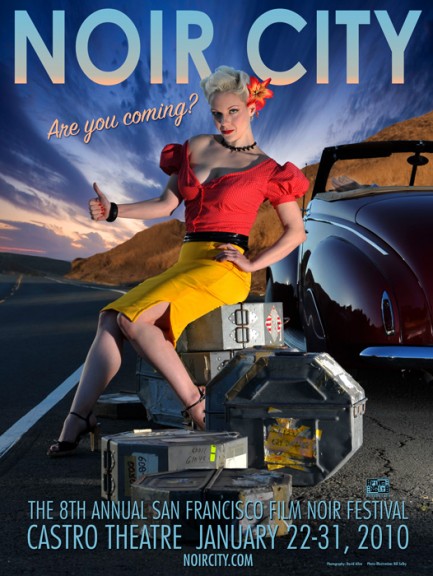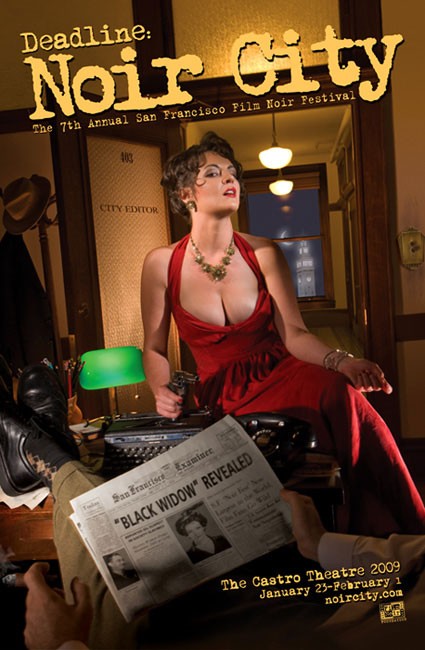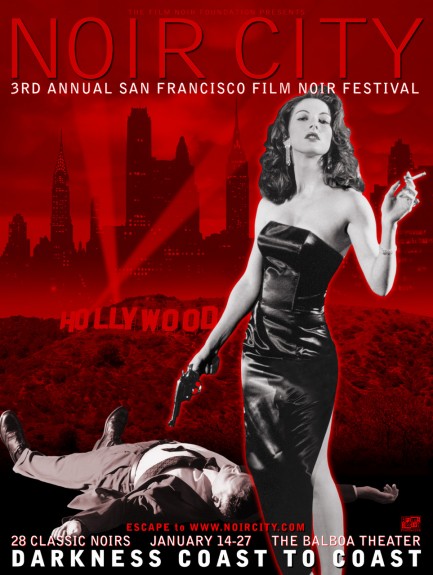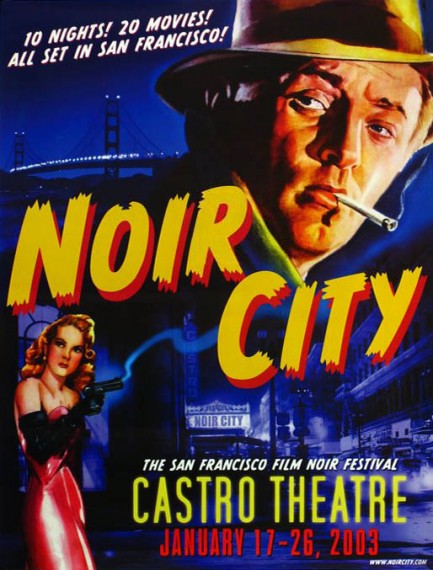 ---