All it takes is one to ruin everything.

Successful blaxploitation movies often spawned sequels which benefitted from more resources than were put into the originals. Super Fly was a surprise hit in August 1972, so the Hollywood suits bent their efforts toward riding the gravy train and Super Fly T.N.T. premiered in the U.S. today in 1973, only ten months later. This was a big deal production. Paramount Pictures financed it, future Roots author Alex Haley wrote the script, the shooting took place in Rome and Senegal, and West African/Caribbean funk superstars Osibisa provided the soundtrack. But the movie needed star Ron O'Neal in the title role. And in order to get him Paramount had to let him direct. We can just imagine the high blood pressure meetings on the Paramount lot when the suits realized a blaxploitation star was actually blaxploitating them. So how did O'Neal do? We'll come to that.
In Super Fly the character of Priest wanted out of the drug business. In Super Fly T.N.T. he's living in Rome off the proceeds of his big score, and the ghetto is just a bad memory. And the U.S. as a whole is a place he understands will never change. There's too much invested in the status quo of racism. But in Rome he has friends from all walks of life. He eats in nice restaurants and nobody throws him attitude. He rides horses. And living there has given him some perspective. His novelist pal tells him, while the two are strolling in the city center, "These people are all walking around living right here in the middle of thousands of years of history. And I mean their own history. That's what makes them different."

But Priest is directionless. He has no idea what to do with his life. Eventually he's asked to help the struggling African nation of Umbria stockpile guns for a revolution and decides this could be his higher cause. From that point forward Super Fly T.N.T. becomes an espionage drama. And not a good one either. While O'Neal's direction isn't scintillating, the main problem is that the script was written by someone who understood history, politics, and anthropology perfectly, but didn't have a firm grasp of cinematic pace and action. Yep, we're laying this failure at literary icon Alex Haley's feet. O'Neal may not have been the best director, but there wasn't much to direct. It's a shame, because Priest was one of the best characters to come out of the blaxploitation wave. Super Fly T.N.T. wastes his cultural capital.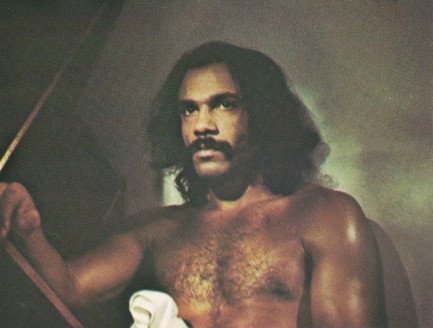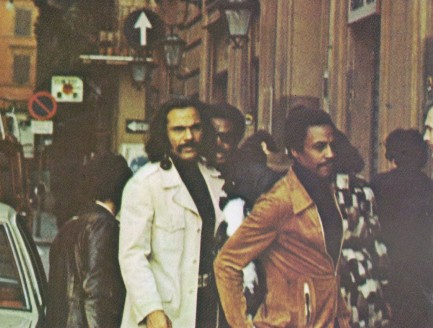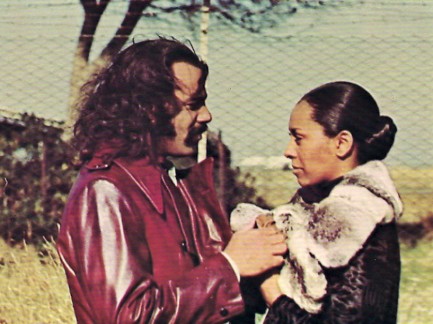 ---
Don't hate the dealer. Hate the game.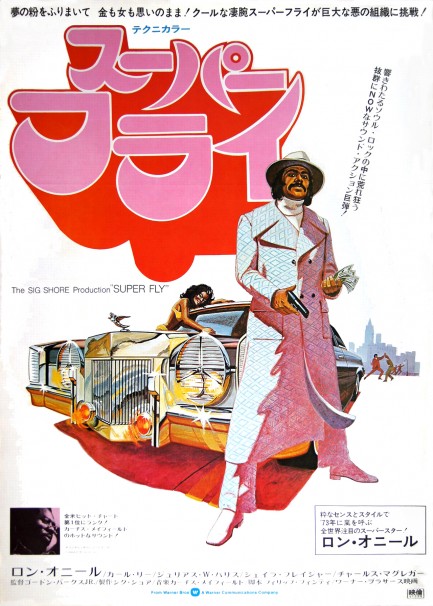 Did you know the main character in Super Fly is named Priest? Over time he's become known as Superfly, but in the film the term comes up only once—when someone says to Priest, "You always got some super fly shit!" He's referring to cocaine. Priest is a drug dealer, but he wants out and will do whatever it takes to make that happen. This is one of the better blaxploitation flicks. Ron O'Neal's Priest is tough but three-dimensional, showing vulnerability, confusion, even desperation. Dynamic if uneven direction from Gordon Parks, Jr. and a propulsive soundtrack by Curtis Mayfield help put the whole concept over. In fact, after you watch the movie, you should listen to the album, particularly the sparkling, "Give Me Your Love," which we think is one of the most immaculately constructed soul tunes ever written. Super Fly premiered in the U.S. in the summer of 1972 and opened in Japan today in 1973.
---