Why go out for coffee when there's a warm Capucine already waiting?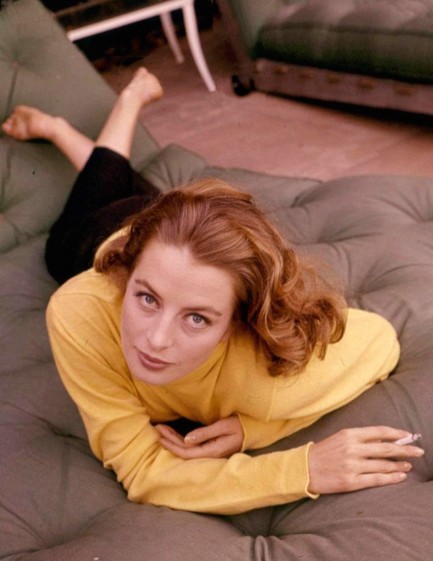 In this photo French model-turned-actress Capucine looks as relaxed as a lounging cat, which is appropriate for a woman whose film roles included The Pink Panther, Trail of the Pink Panther, Curse of the Pink Panther, Jaguar Lives!, What's New Pussycat, The Lion, and Bernard and the Lion. Just to break things up she also was in Fellini – Satyricon. Yet another one name star from the mid-century period, she was born Germaine Lefebvre but early in her modeling career took the name of a type of flower. After some years in fashion, during which she worked for Givenchy and Christian Dior, the silver screen beckoned and the results were a success. This shot is from 1962.


---
In a field full of wildflowers she's the wildest of all.

Exotic Tina Aumont, whose father was French actor Jean-Pierre Aumont and mother was Dominican actress Maria Montez, built an appropriately international film career mainly in Italy and France. But surprisingly she was American. In fact, she was born in Hollywood. Some of her films include Salon Kitty, La principessa nuda, aka The Nude Princess, and Satyricon—the Gian Luigi Polidoro one, not the Fellini one. Though she did later star in Fellini's Casanova in 1976. The photo above is from 1975 and first appeared in Italian Playboy.


---