Drink up little Suzy.
British actress Suzy Kendall, who appeared in Thunderball, The Bird with the Crystal Plumage and To Sir with Love, relaxes in a bath with a cocktail in this marked up promo shot from the set of 1970's film version of John MacDonald's classic thriller Darker than Amber.
---
Excellent spy flick sentenced to late night limbo.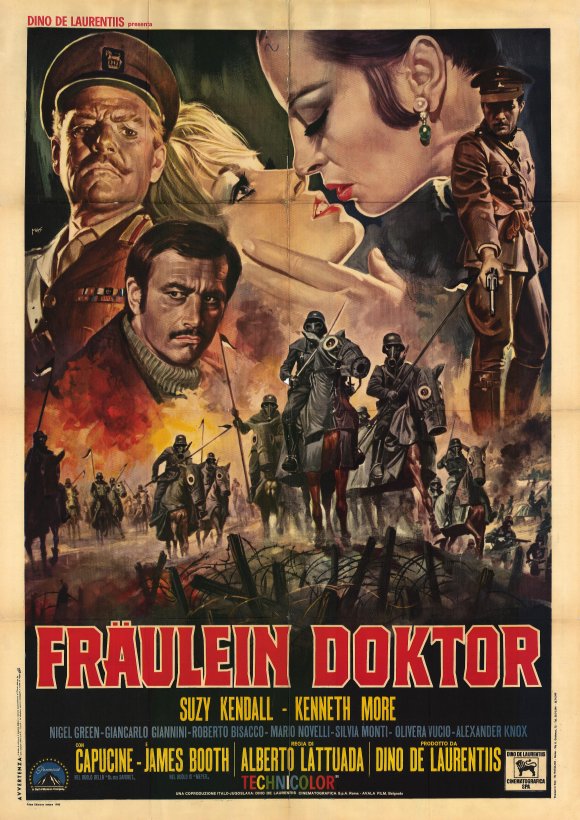 Fräulein Doktor is an Italian production, despite the German title. And though said title conjures up images of lez sexploitation (at least it does for us), it's actually an artful film made with what was at the time a substantial budget. Though there are pulp elements, it presents a serious discussion about the horrors of war, and the emotional sacrifices made by its Mata Hari-like central character, played by the über-hot Suzy Kendall. Despite these positives, the film performed poorly upon release and was re-edited to remove its lesbianism, then relegated to late night television, where it languishes to this day. But it has a devoted cult following, so a DVD re-release is not completely out of the question. Time will tell. Fräulein Doktor premiered in Italy today in 1969.
---