Do you, Edmund, take this woman to be—and stop me if you've heard this before—your lawful wedded wife?

The title of The Bigamist may seem to give the plot of the film away, but the point of this once-neglected-now-rediscovered drama is not the revelation of bigamy, but rather the details of how a man ends up with two wives. Edmond O'Brien plays a successful traveling salesman married to lovely Joan Fontaine, and their lives in San Francisco seem pretty good, despite all the time O'Brien spends away on sales trips. When they decide to adopt a child the agency's investigation uncovers O'Brien's other wife Ida Lupino in Los Angeles, and an entire domestic existence with her. Oh what a tangled web.

From that point forward The Bigamist is O'Brien's mea culpa to the insurance agent who busted him. This movie pops up a lot on television but not because it's great—because it's in the public domain, and because people are interested in the output of Lupino as a director. Yes, she helmed this one and did so with style, turning what was probably destined to be a forgettable melodrama into a quasi film noir. In the end the movie still isn't great, but it's a lot better than it should be thanks to Lupino. The Bigamist premiered in the U.S. today in 1953.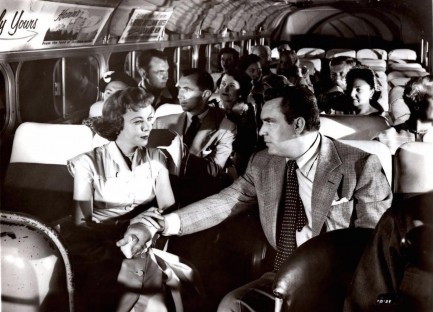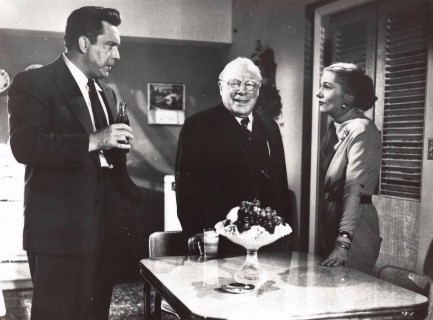 ---