Gloria Grahame's three-step plan for dealing with a problem—aim, fire, assess.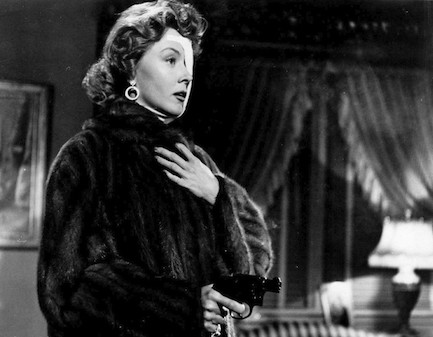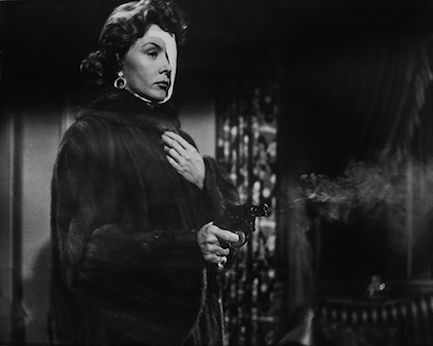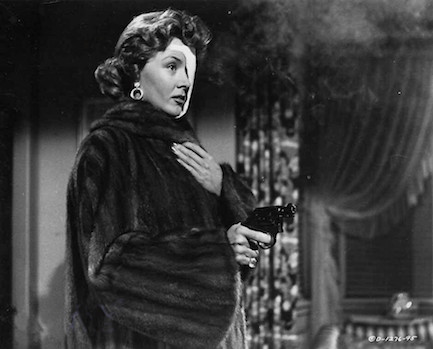 These photos of U.S. actress Gloria Grahame come from one of our favorite old movies, the film noir The Big Heat, in which she starred with Glenn Ford. How many good films was Grahame in? Plenty, including The Bad and the Beautiful, Crossfire, the amazing In a Lonely Place, Human Desire, The Glass Wall, and Odds Against Tomorrow. Outside the drama/noir genres, she was also in It's a Wonderful Life, which is one of the most watched U.S. films of all time, and Oklahoma!. In The Big Heat she plays the prototypical film noir bad girl who wants to be good but has a hard time getting there. We won't say more. Just check it out. The photo is from 1953.
---
The thrill of the Chasse.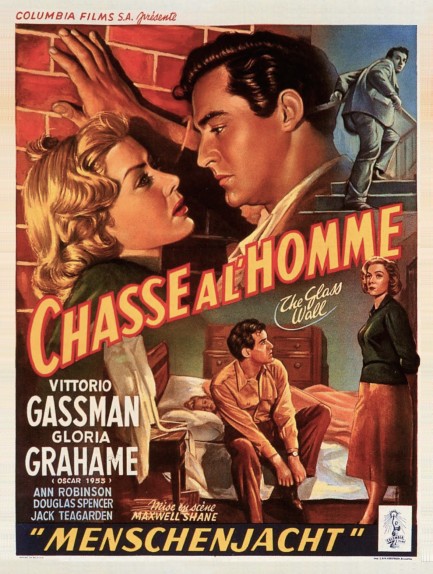 This promo poster from Colombia Pictures was made to promote the Belgian run of the film noir Chasse à l'homme, better known as The Glass Wall. This is an interesting one. Starring Vittorio Gassman and Gloria Grahame, the movie is set at the end of World War II and tells the story of a Hungarian refugee who arrives in New York harbor as a stowaway on a ship. Onboard immigration cops catch him, but he eludes them and jumps ship to search for a war buddy who can prove he has the right to legal residency under a special exemption for those who aided Allied soldiers. He must find this friend who can prove his bona fides, and do it within twenty four hours or be permanently barred from the U.S. A photo in the morning paper alerts the public and Chasse à l'homme becomes a double manhunt—the hero's search for his buddy, and the cops' search for the hero. The film is obviously a piece of light propaganda concerning the desirability of life in the U.S., but as a noir it also shows a darker side to American society, such as when Gloria Grahame is under threat of eviction, and when the landlady's son tries to force himself on her. Gassman was an experienced actor by this point, and Grahame, as noted on the poster, had already won an Academy Award for The Bad and the Beautiful. Both do solid work here. The movie opened in the U.S. in March of 1953 and reached Brussels, Belgium today in 1954.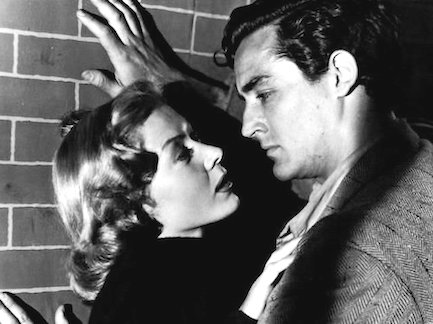 ---