I adore this thing, but I need to get it repaired. Every time I try to shoot a photo some random bystander gets wounded.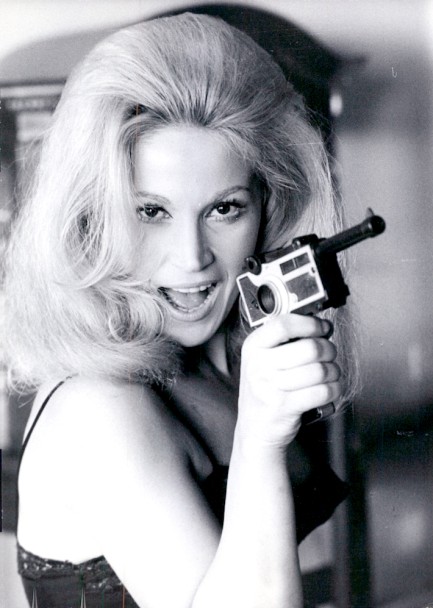 We love this photo of Italian actress Luisa Rivelli handling the latest in spy gear. Her gun-camera is not quite Francisco Scaramanga's golden gun that doubles as a cigarette case and lighter, but it's pretty nice. Rivelli appeared in numerous films, including Jules Dassin's 1959 thriller La legge, aka The Law, 1965's Il tesoro della foresta pietrificata, aka Treasure of the Petrified Forest, and 1966's Operazione Goldman, aka Operation Lighting Bolt. This image came with a date on the reverse. It was made in 1965.
---
She captures your attention from the first sentence of the first paragraph.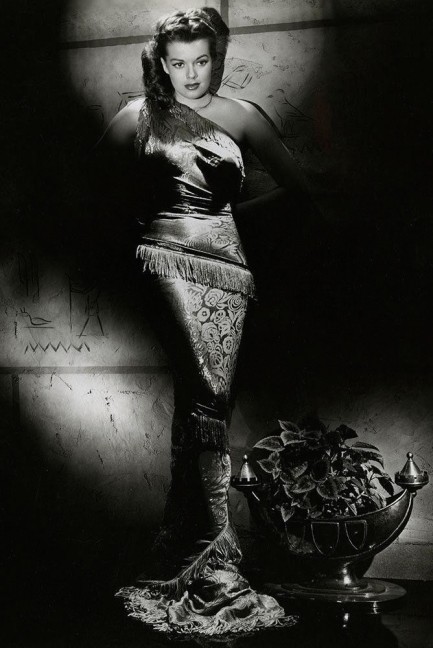 She was born Donna Mae Tjaden, but launched her show business career as Janis Paige, and under that name appeared in films like Of Human Bondage and Fugitive Lady, before transitioning almost exclusively to television around 1953. The above photo is credited as being from the "1950s," which seems a bit broad to us. We can do better. The back tells us it's a Warner Brothers promo, and as we mentioned, Paige moved into television in 1953. We think the photo is most likely from 1950. Paige starred in the Warner crime drama This Side of the Law that year.


---
Pay no attention to the man behind the curtain.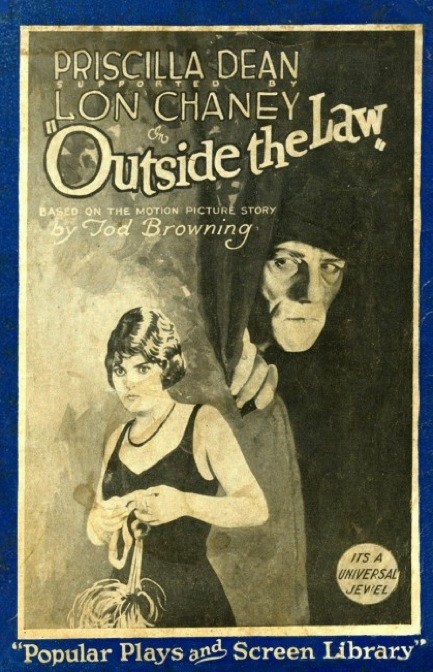 Above, a great cover for the print version of Tod Browning's 1920 crime film Outside the Law, with Priscilla Dean and Lon Chaney, both of whom play dual roles. The film's copyright lapsed, which puts it in the public domain. That means it's legally downloadable, for those who care about such details. Or you can watch it here. It's silent, but it's worth a viewing. And if you simply can't abide silent films, try it as background visuals at your next party. It's trippy.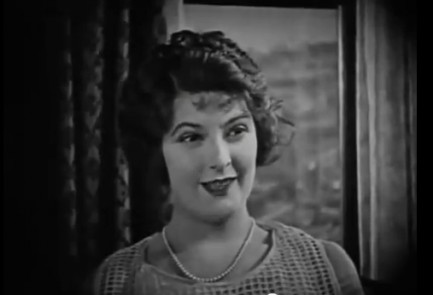 ---