Previously unknown Dashiell Hammett works to appear in crime fiction magazine The Strand.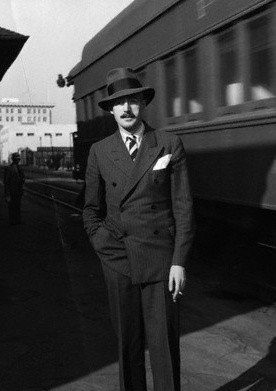 In an announcement bound to excite and intrigue pulp and literature fans the world over, magazine editor Andrew Gulli has slated for publication fifteen previously unknown Dashiell Hammett short stories. Gulli found the writings in the archives of the Harry Ransom Centre, a literary memorabilia storehouse based at the University of Texas, in Austin.
Gulli says he has no idea why the works ended up at the Ransom Centre, and he can offer no historical context for the works, since all are undated. He plans to publish the first of these new stories, entitled "So I Shot Him," in his crime fiction magazine The Strand, with the others possibly to appear later as a book-length collection.
Hammett's many works include classics such as The Maltese Falcon and The Thin Man, and as a stylist he established many techniques that later became foundational in pulp writing. As far as the quality of the new works goes, Gulli has said in an interview with The Guardian newspaper that, "There are some very, very good pieces of fiction here. Some of them are classic Hammett and fit in with the style we know and others are very different and go off to places that were a different direction for him."
---
Black bird singing in the dead of night.
Above are two French posters for one of our favorite movies, The Maltese Falcon. Dashiell Hammett's novel was originally adapted in 1931 by Roy Del Ruth with Bebe Daniels and Ricardo Cortez in the leads. Though that version was good, John Huston and Warner Brothers Studios chose to remake the film in 1941 and hit the jackpot pairing Humphrey Bogart and Mary Astor as Sam Spade and Brigid O'Shaugnessey. With Peter Lorre, Sydney Greenstreet and Elisha Cook, Jr. in supporting roles, the film was loaded with top talent and is considered the first film noir. If you haven't seen it, rent it. And if you like it, rent the 1931 version too—the contrast is striking. Le faucon Maltais opened in Paris today in 1946.
---