Looking pretty sharp, Gayle.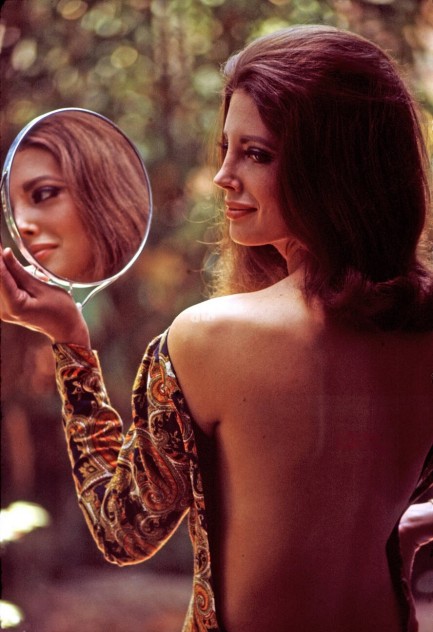 Have you ever seen a profile like this? It belongs to Texas born actress Gayle Hunnicutt, who we last saw in 1969's Marlowe with James Garner. She also appeared in The Wild Angels, The Spiral Staircase, The Legend of Hell House, and several other pulp-pertinent flicks before migrating over to television. She retired from acting in 1999, but her sharp profile will always be remembered.
---
She's coming from the red end of the spectrum.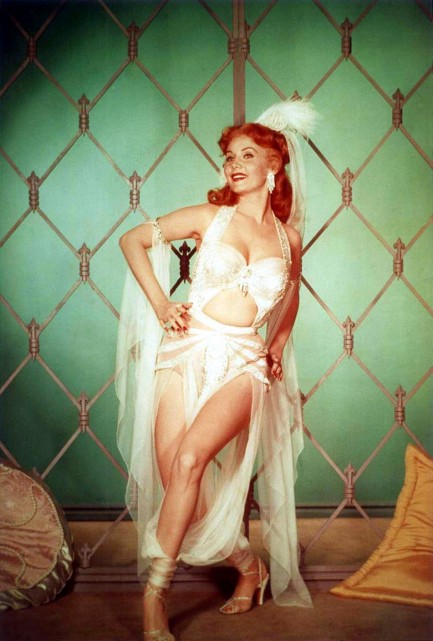 Renowned redhead Rhonda Fleming is one of the few actresses who can claim Hollywood as her home town. She was born there in 1923, and is still involved in Southern California charities. Among her many notable films were Spellbound

,

The Spiral Staircase

, and the must-see noir

Out of the Past

. This great shot is undated, but it's most likely from around 1955.
---