She's a love and let love type of girl.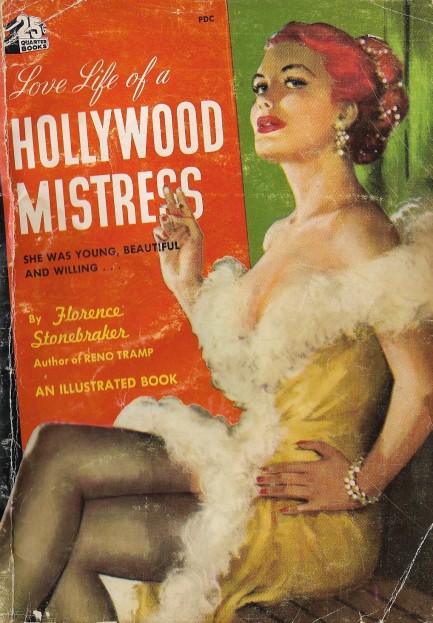 Above: a cover for Love Life of a Hollywood Mistress by Florence Stonebraker, 1950. The artist is uncredited. There's interior imagery in the form of photos of models posing scenes from the story, and as usual when these digests contain such pages, they're difficult to scan without destroying the book. Besides the front, we were able to scan the inside of the front cover and five of the fourteen interior photos. Stonebraker tells the story of Wanda Russell, who one fateful night tries to resist being forcibly taken by a date and accidentally pushes him out a high window to his death. Good on her, but remember, these were the days when a single woman in a man's hotel room could not have claimed self defense, so Wanda goes on the run.
She can't hide without help, so she turns to her acquaintance Chet, who, when he finds out Wanda is a virgin, decides he can make a fortune by pimping her out to a rich acquaintance. Yeah, it's a little flimsy as a method for cop avoidance goes, but this is mid-century sleaze, so you follow where the author leads. Wanda is to become mistress to Shelby Stevens, big time romantic actor, who would love to have a virgin. But wanting to thwart these creepy men in the one way she can, she gives her virginity to her friend Danny, who has always loved her. Danny is crushed when she leaves him and goes to live in Shelby Stevens' beach house for the summer. These triangles are, you know by now, the rocket fuel that powers digest romances.
So Wanda lives with Stevens, but Stevens turns out to be a rat, and Wanda decides to flee. Stevens won't let her go, but Danny, who has sat by in silent suffering as Wanda has been used as a plaything, shows up to beat Stevens within an inch of his life. He doesn't do it because of Wanda. He does it because it turns out his younger sister Thelma had been an earlier plaything for Stevens, and had ended up dead. In one fell swoop Danny gets revenge for his sister, sort of, and rescues his true love Wanda. Oh, and Chet the pimp ends up dead, shot by his girlfriend Bertie, who considers Wanda a rival. We won't even go into all that. And the guy Wanda pushed out a window? That's never truly resolved.
Stonebraker churned out a lot of these books, some under the names Florenz Branch and Thomas Stone. Thirteen were published in 1950 alone. She would eventually write more than eighty, and she didn't even start until she was forty-one. All of which is to say Love Life of a Hollywood Mistress feels rushed, with its pat ending and central concept that barely hangs together. But Stonebraker, despite her full work schedule, has done well in other tales, so she can have a mulligan on this one as far as we're concerned. After all, she's a sleaze and romance author—expectations need to be kept in check. We have a couple more of her novels lined up, and we'll see how she does.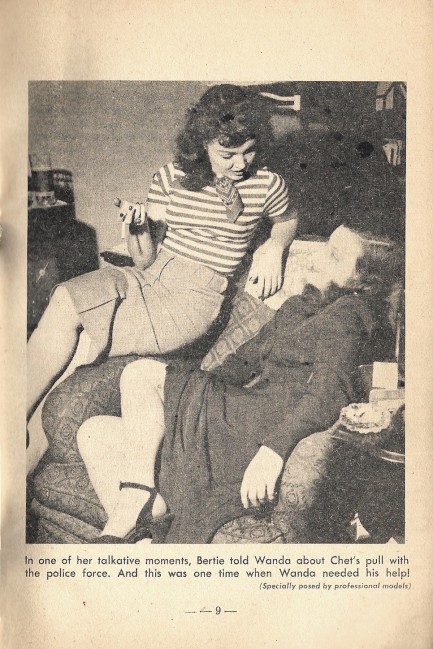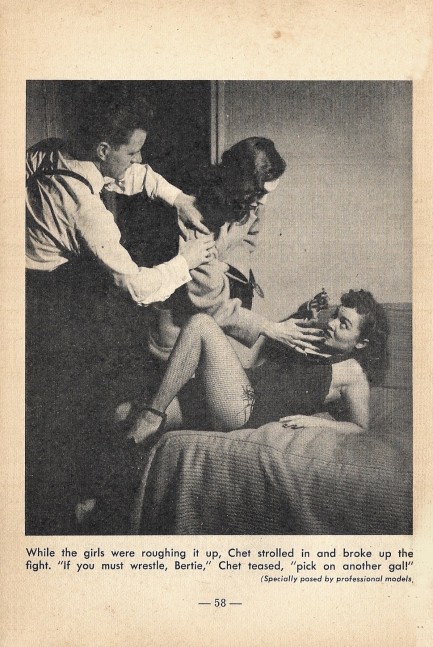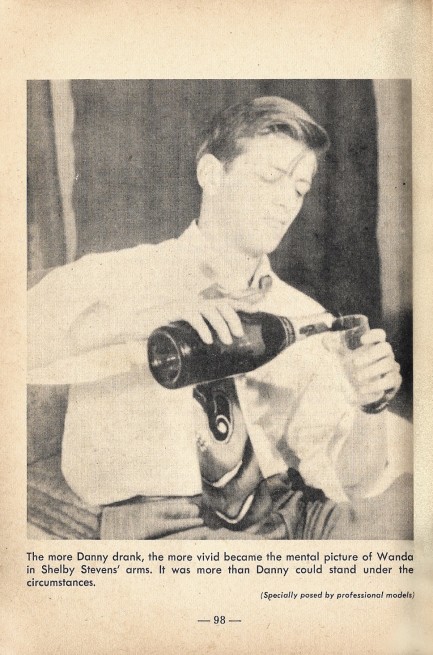 ---
Despite my reputation the odds are very much against you.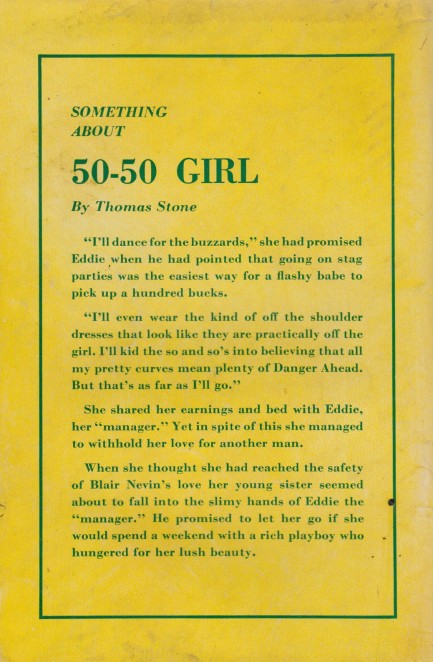 Above is a cover for 50-50 Girl by Thomas Stone for Chicago's Merit Books, published in 1952. The title refers not to the odds of getting the lead character in bed, but the fact that she's forced to share her favors with two men. It isn't a consensual agreement, technically, because she gives herself to man number two—a rich playboy—as the price of freeing her sister from her former manager, an amoral hustler named Eddie. The author Thomas Stone was actually none other than Florence Stonebraker, the brain behind more than eighty novels. Which is quite a feat, considering she didn't get published until she was forty-one. We have plenty from her in the website but our favorite is this one.


---