There are no limits to what Diana Dors can convince men to do.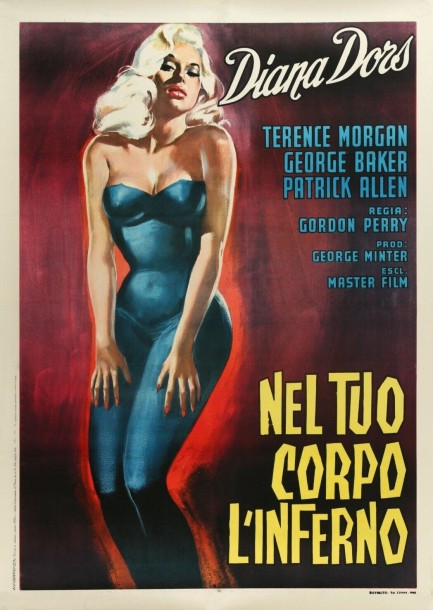 After all these years working on this website it remains a surprise when promotional posters of extremely high quality are uncredited, but such is the case with these two Italian beauties made for Nel tuo corpo l'inferno, a movie originally produced in England as Tread Softly, Stranger. The Italian title translates as "hell in the body," which we rather like. It fits the plot, which revolves around George Baker avoiding a gambling debt by fleeing London to the small town where he was raised, only to find that his brother who lives there is also in debt, having stolen money from his employer. He's spent it on femme fatale Diana Dors, who's way out of his league, money-hungry, and willing to pit the brothers against each other if it improves her station in life.
Baker, being of sound mind and body, wants Dors badly. With just a little nudge, he and his brother are convinced by Dors to stage a heist. The phrase "corpus delecti" in legal terms means that a crime has to be proved to have actually occurred before anyone can be convicted of it, but in vintage cinema nobody has to prove anything because the scales of justice tend to be cosmic. As viewers, then, you know the brothers could be convicted by karma for just attempting the crime. They get the loot, but they certainly won't get to keep it—though how they lose it will come as a surprise. And if one of the brothers gets Dors, they probably won't get to keep her either. In mid-century crime movies thems the breaks. Tread Softly, Stranger premiered in Britain in 1958, and in Italy today in 1960.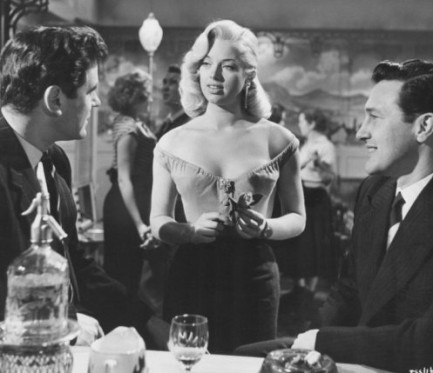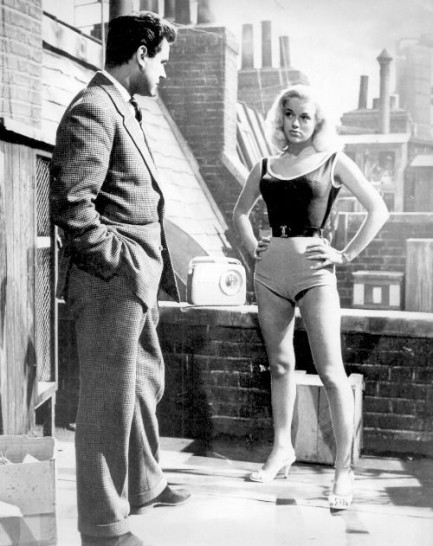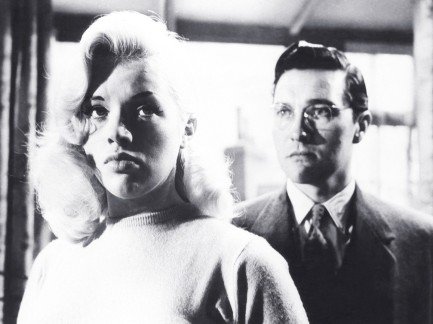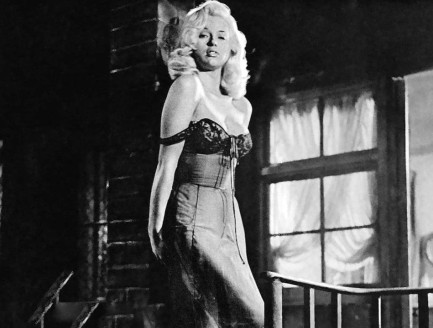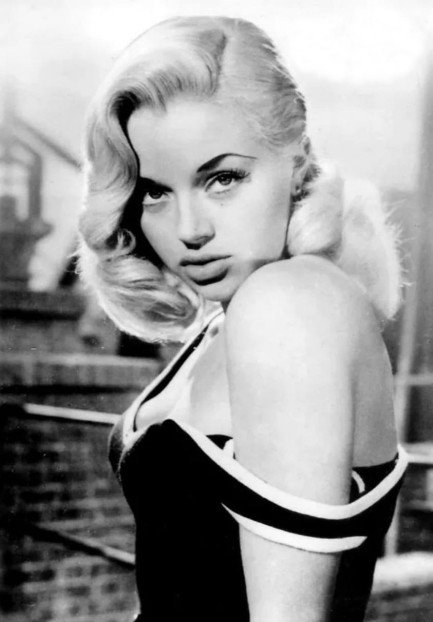 ---