Elaine Stewart gets fat for the only time in her life.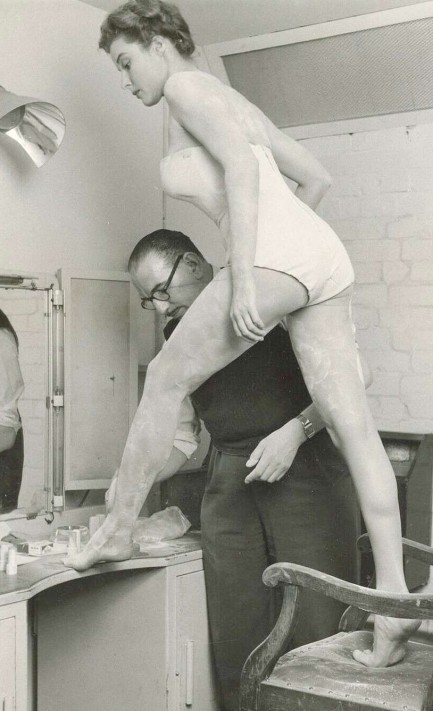 This photo shows actress Elaine Stewart preparing for a bath scene in her 1958 thriller High Hell, in which she starred with John Derek. Make-up artist George Claff is applying a layer of grease paint, which is basically animal fat, sometimes with pigments mixed in. We guess it must have helped keep Stewart warm in the water. Maybe someone else has a better explanation. That's ours. In any case, handling Stewart's hot legs must have been the highlight of Claff's career. We imagine him returning home that evening:
Mrs. Claff: "How was work today, honey?"
George: "Work? Um... Why? What did you hear?"
*later makes love to wife with wild abandon she hasn't known since they were first married*
Mrs. Claff: "Wow! What got into you?"
George: "Nothing. I just realize I love Elaine— Er... I mean... um... I love a-laying... you... Just a-you."
Below you see the result of Stewart's extensive grease paint preparation. De Niro? Hah! Stewart fattened up for a role long before him. Is it our imagination or is supporting actor Patrick Allen looking inside the barrel while on the verge of tears? It's understandable. Look here.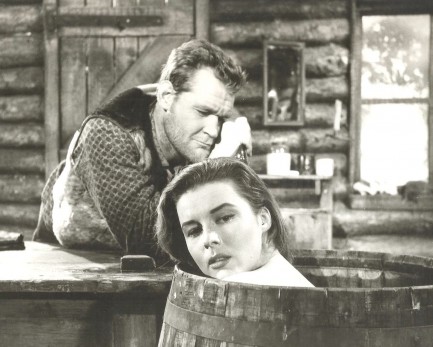 ---
Victor Mature transports hot merchandise.
One good Victor Mature movie deserves another. Mr. M impressed us so much in Kiss of Death we decided to watch another of his early films. The amazing poster above was made to promote his crime thriller The Long Haul, which is set in Britain and concerns an American ex-soldier who takes a trucking job only to run afoul of an organized-crime syndicate that controls the trucking industry. British star Diana Dors plays the glamorous girlfriend of one of the mobsters, and after a couple's spat she ends up in Mature's truck begging him to drive her to safety. This turns out to be a dangerous decision in two areas—his health, and his marriage.
Because The Long Haul was originally made in Britain it's a bit more frank than the typical American film concerning matters of sex and marriage. There's no vagueness about Mature and Dors doing the mattress dance, which we found refreshing. The family drama sections of crime movies are often throw-ins, but here Mature's marital difficulties really help drive the plot. In the end he needs to deal with these issues, but he also, naturally, has to survive crossing the mob boss, who's not sanguine about losing Dors, nor about other transgressions committed by Mature. It's trouble on two fronts, which makes for a pretty good movie. Decent work from Mature. The Long Haul premiered in Britain today in 1957.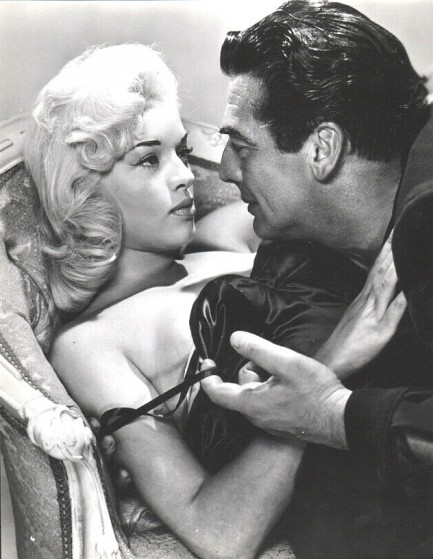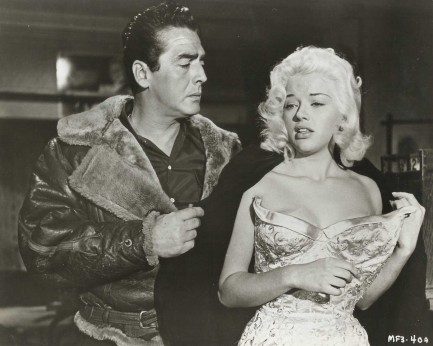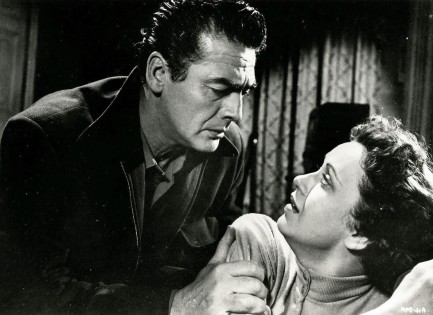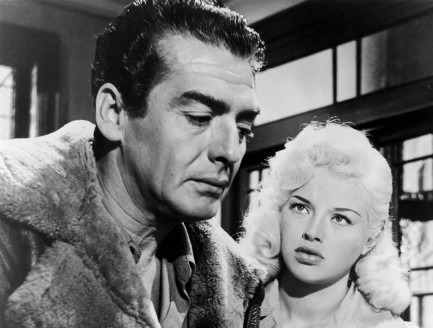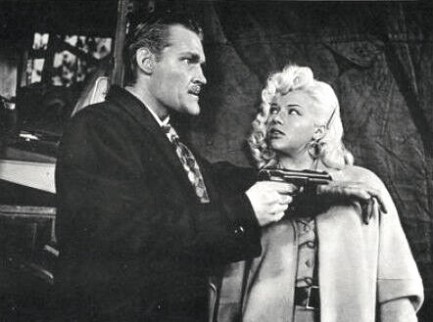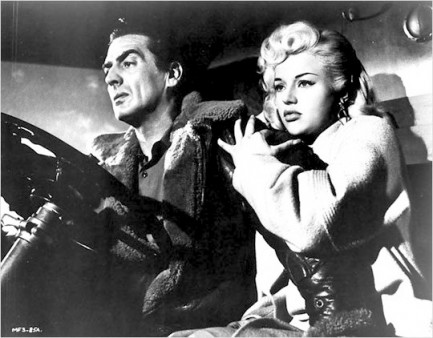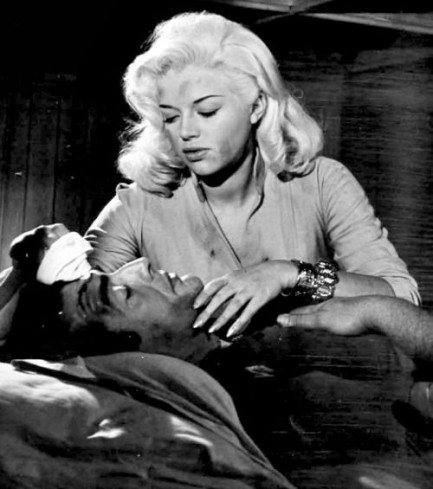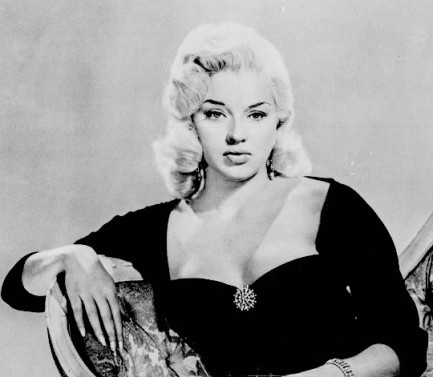 ---