If you can't tame them join them.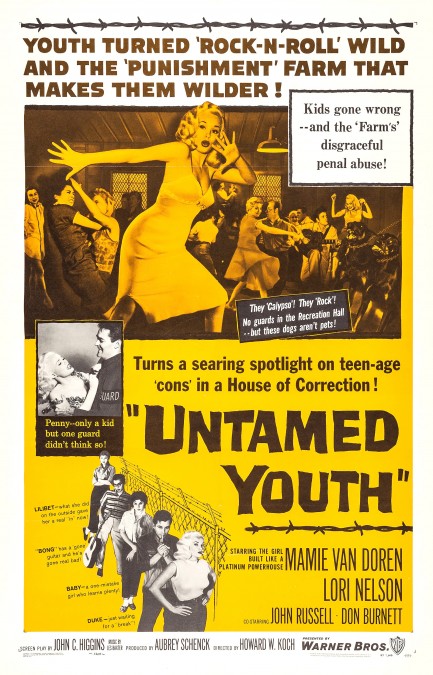 We've been meaning to get to Untamed Youth for a long time because we know it's considered one of the cheesier movies from its era. And who can resist a quality cheese? Since it premiered today in 1957, we decided to give it a screening, and it turns out the film's reuptation is deserved. It stars Mamie Van Doren and Lori Nelson as beautiful sisters railroaded into a hicktown jail. In court, the county judge, who seems as though she'd possibly be lenient, instead sentences the sisters to thirty days of hard outdoor work on a farm. We quickly learn this is a free labor racket engineered by a wealthy rancher who pursued and married the judge, then put the idea in her head. Call it a case of private enterprise exercising undue influence over the judiciary to enable advantageous economic ends. You know—business as usual in America.
But none of that is important. What matters is that Untamed Youth is indeed one of the best bad movies we've seen. Interwoven into the plot is the theme of hipster rebellion, embodied by proto-rock music. For this reason dance parties break out at any and every moment, complete with choreography, air guitar, and bad lip synching even Milli Vanilli would be ashamed to call their own. Van Doren, with her swinging pelvis and wacky dance hands, is more like a mime than a Mame. Golf prodigy Jeanne Carmen plays the standard mean girl—whose fire goes out after one solid punch in the face from Nelson. And Eddie Cochran sings and dances through a couple of numbers, one of which, "Cotton Picker," goes on waaay too long. The movie is so bad that Mystery Science Theater 3000 put it through the wringer back in 1990.
What makes the movie special is the dialogue, which contains too many accidental laugh lines to count. Our favorite is when John Russell, as the evil Mr. Tropp, is mentally slavering over the money he's going to make with his forced labor, and goes, "Don't you see honey? After this harvest I'll be rich. And next season, I'll be wealthy!" We also got a kick out of Pinky, the camp cook played by Wally Brown, who stops the music to make an announcement, then tells the kids it's okay to start dancing again with this jaw-dropper: "Intermission over! Back to your African antics!" Yup—these old movies often have anachronistic clunkers like that. This one is a disaster, but Van Doren, Nelson, and others shake, rattle, and roll their way through it, and you can tell they had fun. We had fun watching it, and we suspect you will too.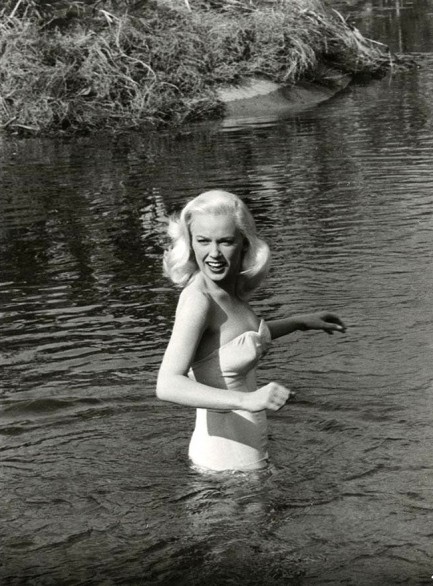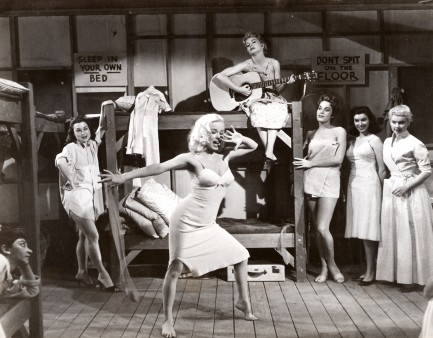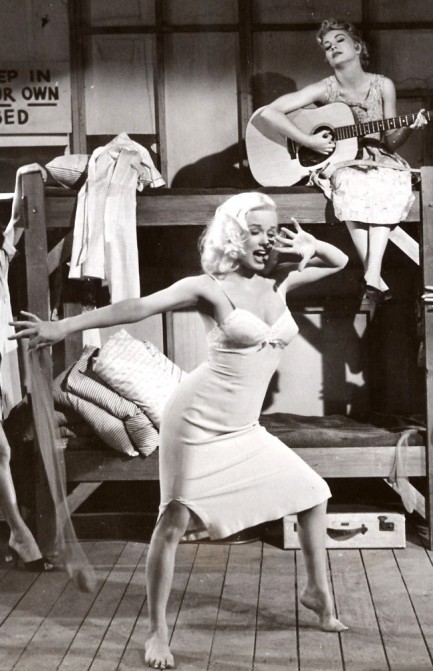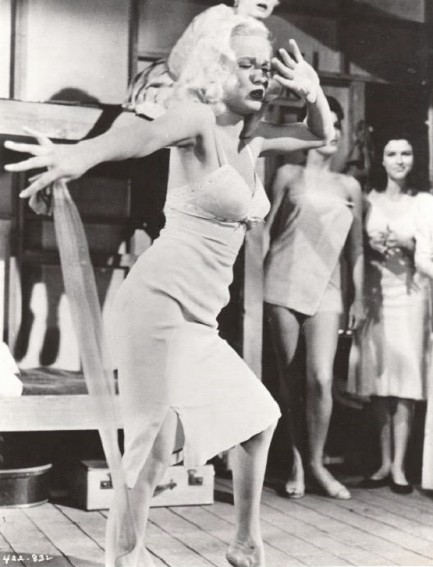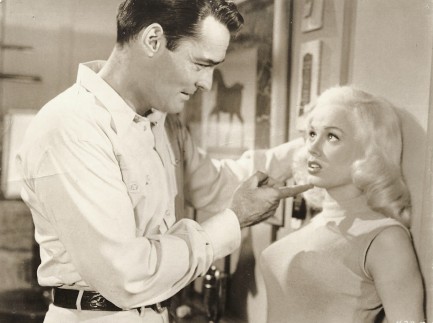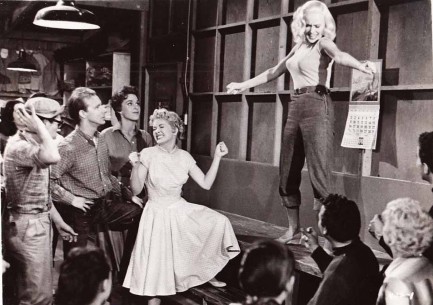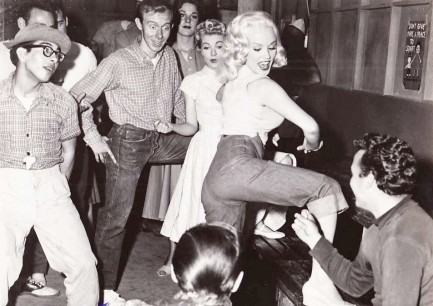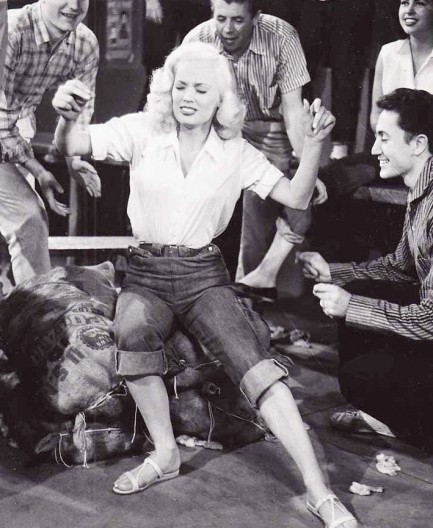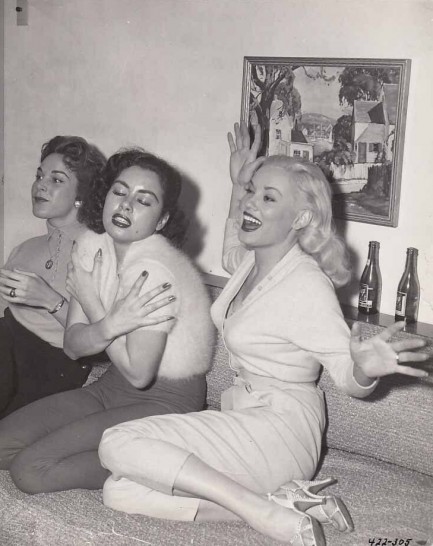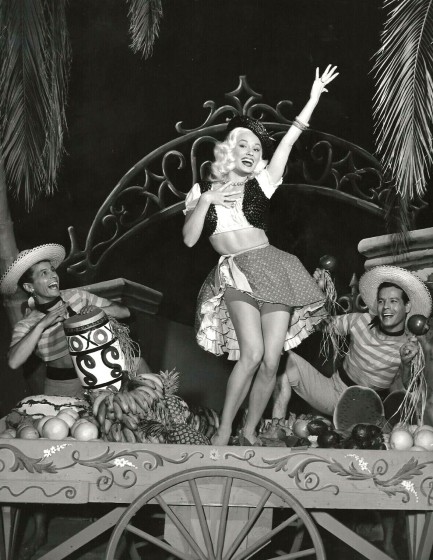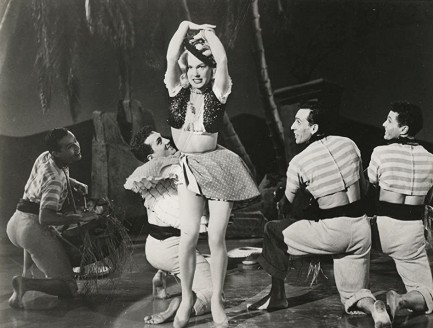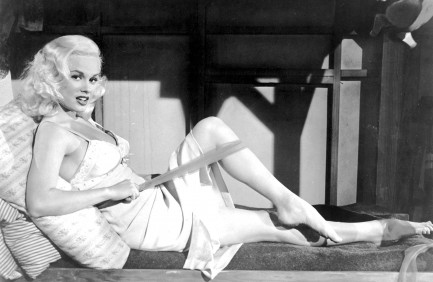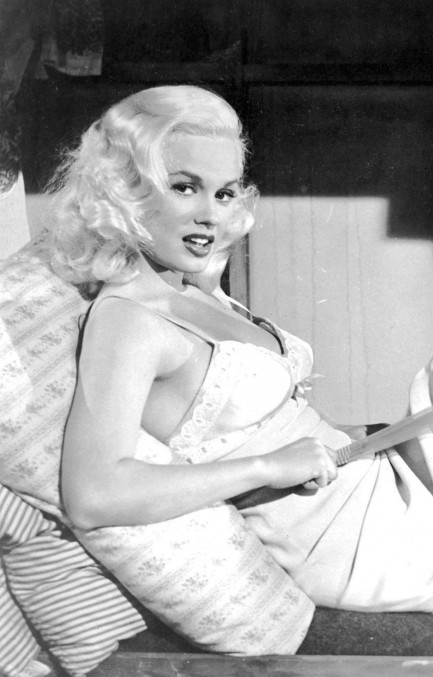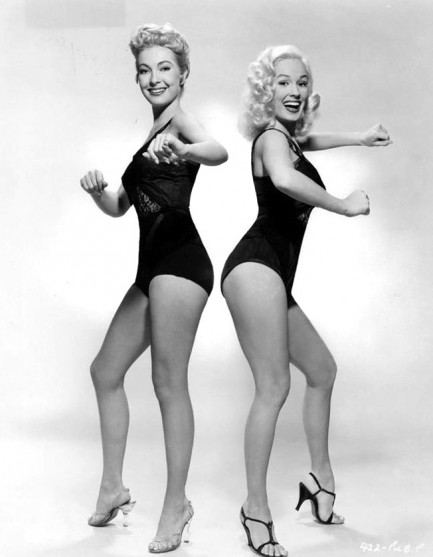 ---
I can't wait until everyone sees how plump and juicy these are.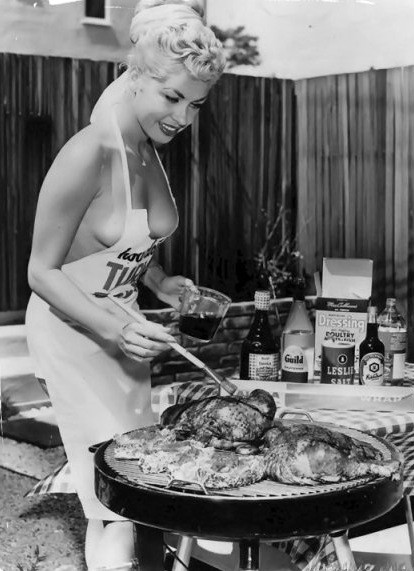 Promo photo of American actress Jeanne Carmen circa late '50s. Carmen earned the moniker "The Queen of the B Movies" by appearing in such fare as Untamed Youth, Monster of the Piedras Blancas, and The Devil's Hand.
---