William Marshall's creature of the night has a killer debut in Paris.
Above: a French poster for Blacula, known in France as Blacula le vampire noir, starring William Marshall as an African prince-turned-vampire awakened in modern Los Angeles. As concepts go, it was pure genius. The final result has its problems, but it was a huge hit in the U.S. and abroad, and for blaxploitation aficionados it will always be a mandatory film. It premiered in Paris and elsewhere in France today in 1972.


---
Blacula hopes to get a hard restart.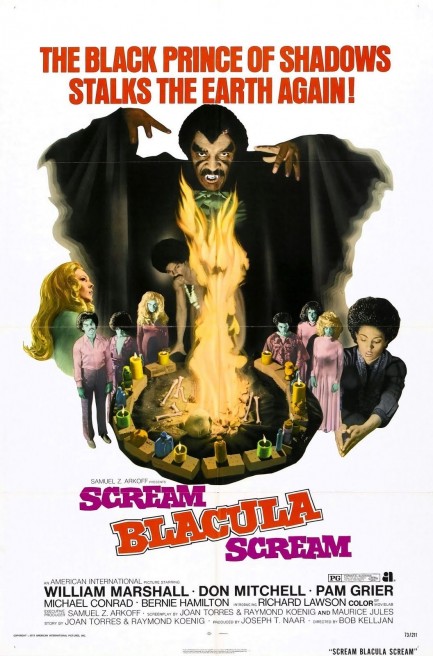 Every blockbuster deserves—or at least spawns—a sequel, and so it was with 1972's blaxploitation hit Blacula, which American International Pictures followed up with Scream, Blacula, Scream. All it really needed was star William Marshall, who in the first movie showed true professionalism by playing his role of Mamuwalde the cursed vampire to the hilt. He does the same here, and with the addition of Pam Grier the filmmakers had their bases covered. Grier plays a Mamaloa priestess who Mamuwalde asks to use her voodoo judo to turn him into a man again. Presumably at that point he'll start his new life with a romp in bed with Grier. We would.
Grier tries to figure out how to transform Mamuwalde, but in the interim he still occasionally gets hungry, which presents the cops with a series of bizarre murders. You know the drill. Bodies are punctured about the neck and drained of blood, but everyone is skeptical about the vampire thing. In short order they change their minds, generally right before departing for the sweet hereafter. At least part of the fun for audiences would have been seeing cops beaten and maimed, and the climax surely offers plenty of that. Does Mamuwalde's scheme to rejoin humanity work? We'll give you a hint: When the man is on your trail bite more, talk less.
We have some nice promo images below. The two of Grier in a red crop top are usually considered to be from Foxy Brown, but she actually wears the outfit in this film. Maybe she wears it in Foxy Brown too. And why not—it's hot. You can read about Blacula at this link, and see plenty more of Miss Grier by clicking her keywords below. Scream, Blacula, Scream premiered in the U.S. today in 1973.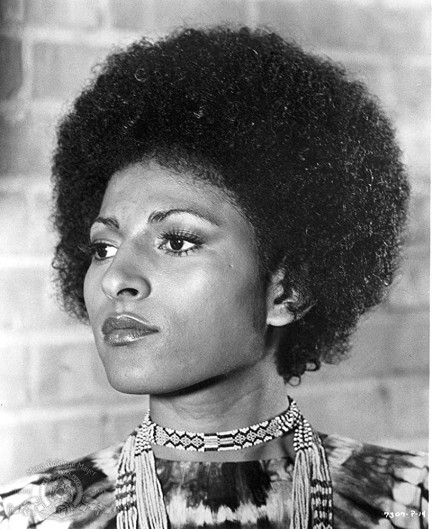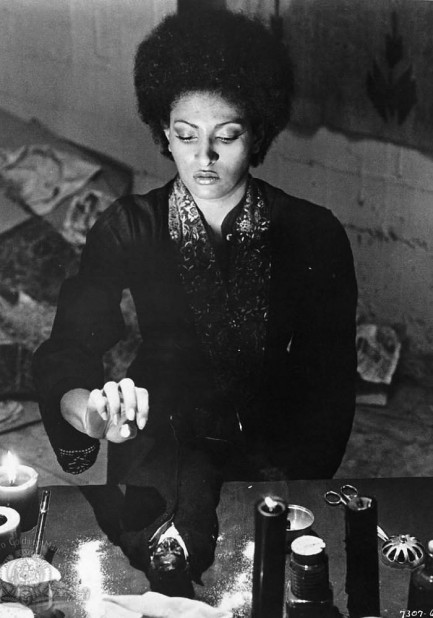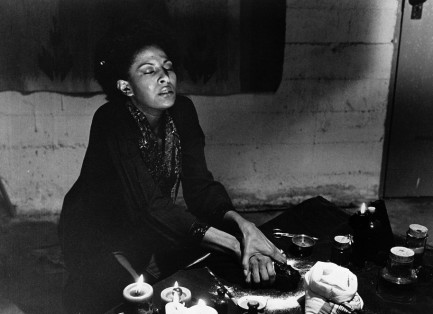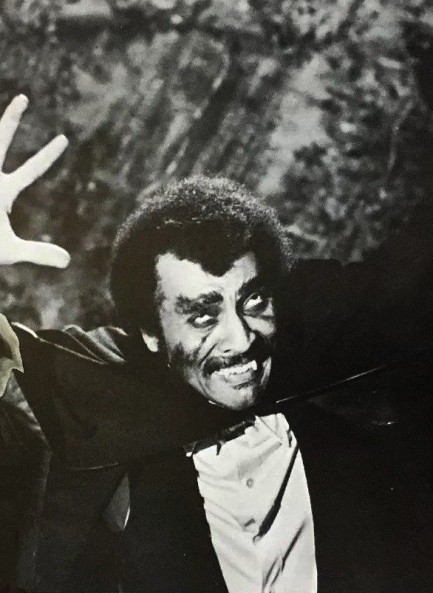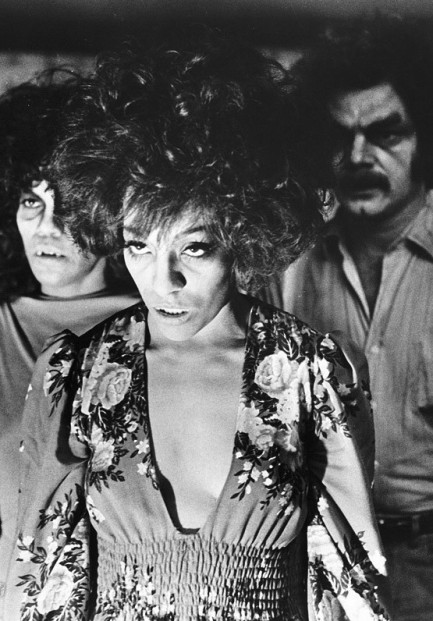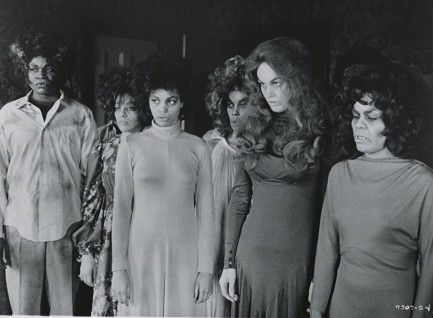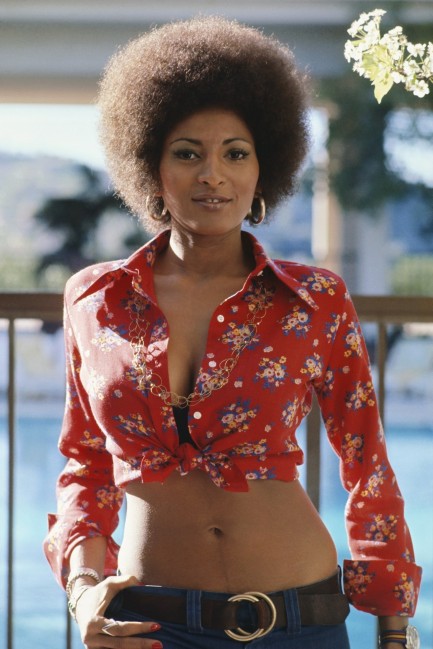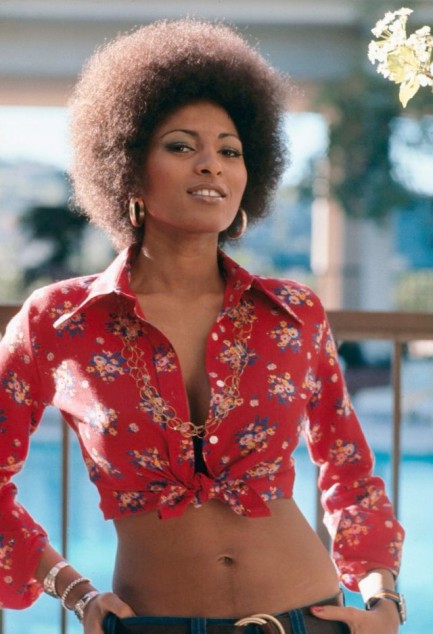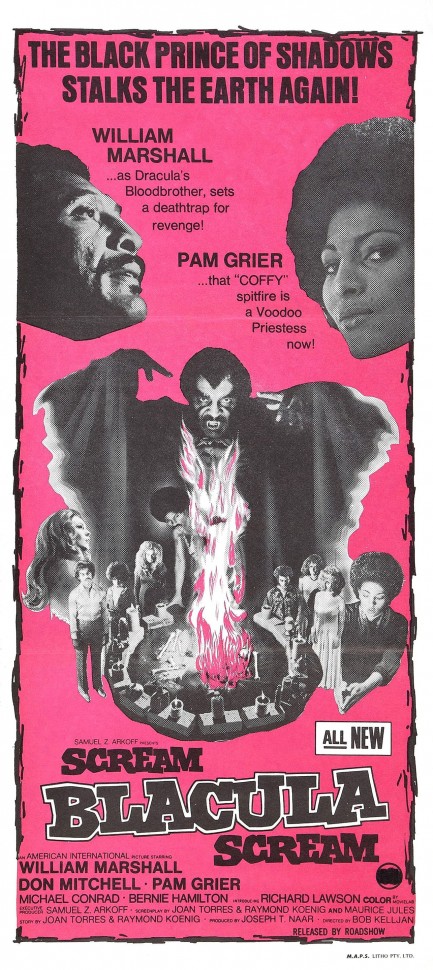 ---
Just call him the noble formerly known as Dracula.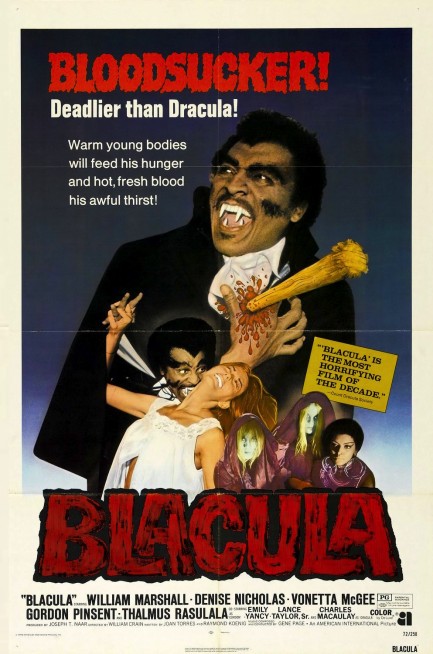 We don't have to tell you what Blacula is. It's clear from the poster alone that it's a retelling of the Dracula legend. It's also an early high point for blaxploitation cinema. It isn't perfectly made, but as an allegory it's on the nose: centuries ago an African prince named Mamuwalde was transformed into a vampire out of sheer racist spite, cursed to eternal hunger, taken as cargo to a strange foreign land, and now fights to survive there, far from his home. William Marshall in the lead role is doubtless the sweatiest vampire in movie history, but he's good in what is by definition a patently absurd role. In supporting parts are Thalmus Rasulala, Denise Nicholas, and the ravishing Vonetta McGee, who Mamuwalde thinks is his long lost wife Luva and treats to some sweet vampire love. As pure horror Blacula is middling, and it's homophobic in parts, but audiences liked the film and made it one of the top grossers of the year. Despite its flaws the undead Prince Mamuwalde embodied a fresh approach to black themed cinema, and it's certainly fun to watch. It opened in the U.S. today in 1972.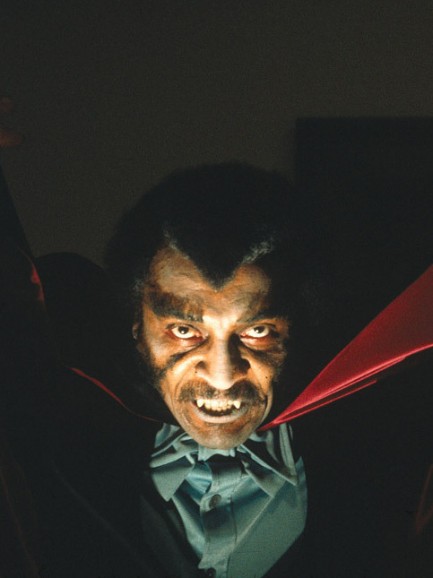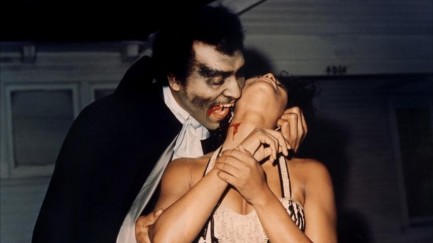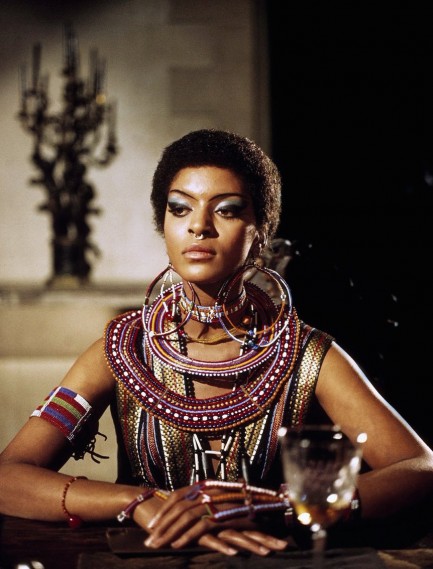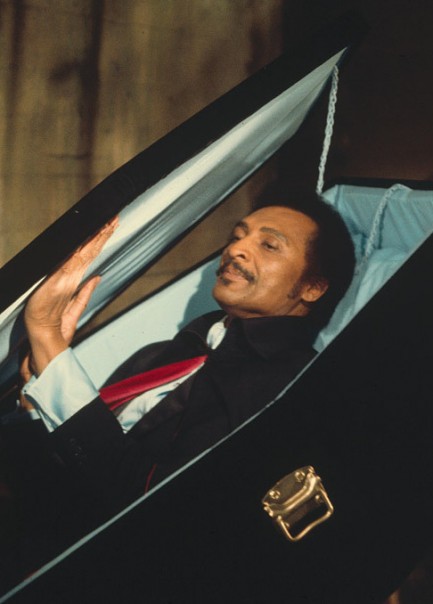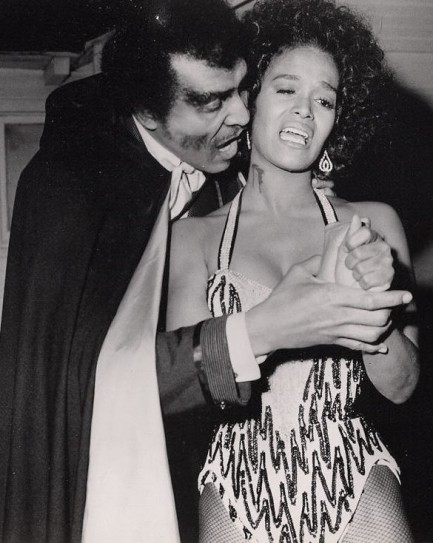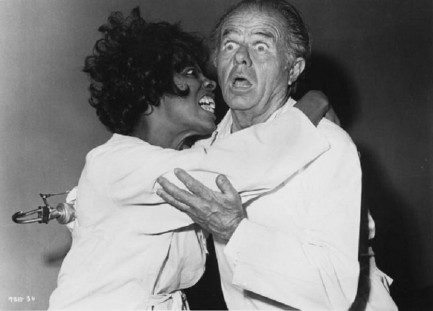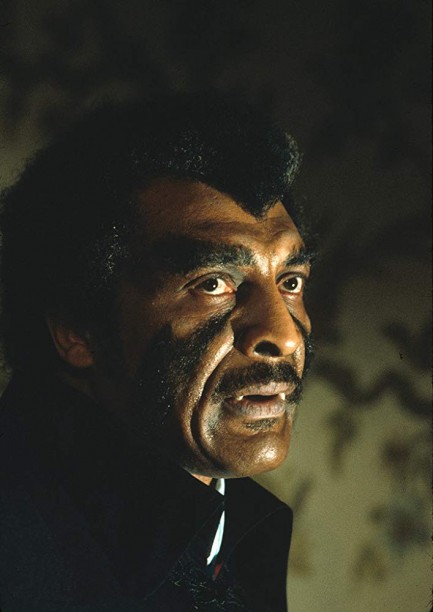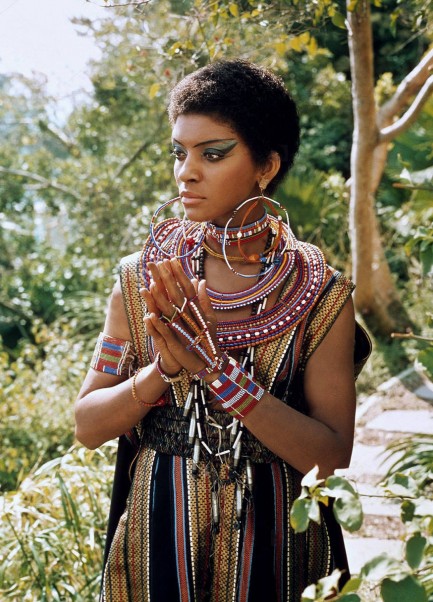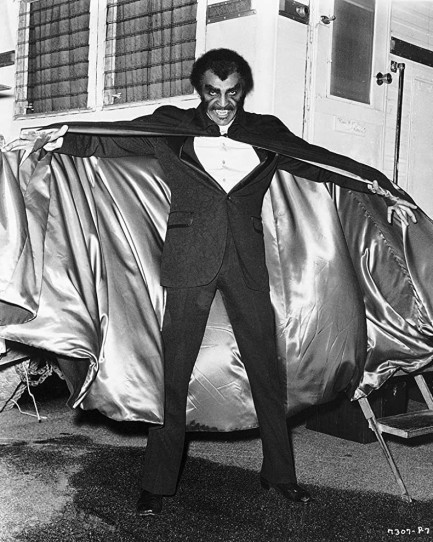 ---