Politician on the verge of a nervous breakdown.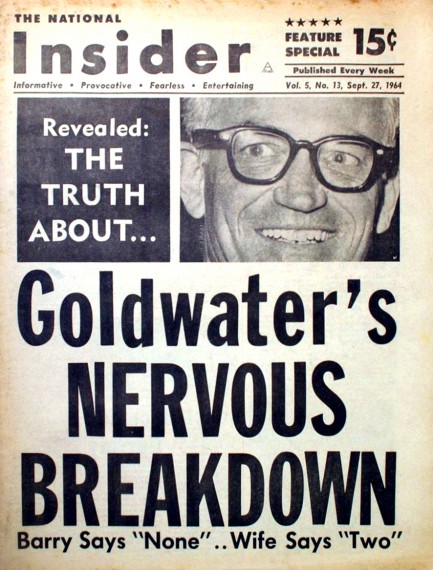 This National Insider from today in 1964 claims that American politician Barry Goldwater had "nervous breakdowns" in 1937 and 1939, but in the midst of his run for president denied they happened. Well, who wouldn't, right? There's no new reporting here—Insider is merely echoing the claims of publisher Ralph Ginzburg, who had written of the breakdowns in his magazine Fact, and as evidence had referenced an interview Goldwater's wife had given Good Housekeeping in May 1964. That's the inspiration for the line: Barry Says "None" …Wife Says "Two." Ginzburg was garnering attention for Fact by attacking people from all over the political spectrum, including Bobby Kennedy, and he eventually lost a libel suit regarding his Goldwater claims.
The Goldwater breakdowns are a matter of record today. Ginzburg's libel suit hinged not on the fact of those incidents, but on embellishments such as his convoluted assessment that Goldwater was "...a man who obviously identifies with a masculine mother rather than an effeminate father." Goldwater made Ginzburg pay for his ill-considered words, but in the end, both of their careers faltered. Goldwater was crushed in the 1964 presidential election by Lyndon Johnson, and Ginzburg went to jail—not for libel, but for obscenity related to his other magazine Eros. It's all just another interesting story conjured by another random tabloid cover. And there are still more to come—we have about a hundred full tabloids remaining, everything from Police Gazette to Midnight. We'll never be able to post them all, but you can bet we'll try our damndest.
---
Even in decline Confidential had eyes and ears everywhere.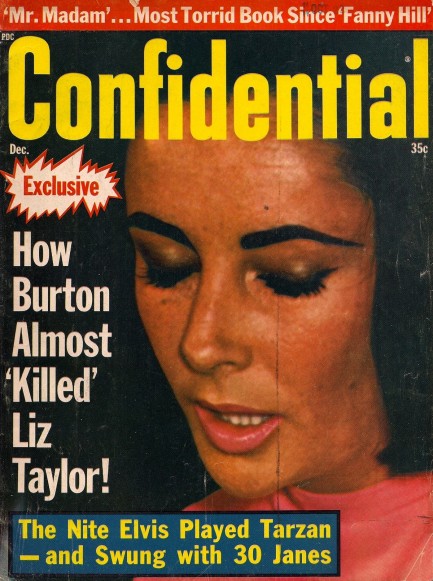 Liz Taylor and her tan star on this cover of Confidential published this month in 1964. The magazine was just a shadow of its former self by this point, but the inside stories still manage to raise eyebrows and give the impression of tabloid spies in every corner of Hollywood. Simon Lee Garth's exposé accuses Richard Burton of being an abusive drunk, but that was not a scoop—other tabloids had written the same. But elsewhere, investigative journo Beverly Hillis (nice, right?) shares the amusing story of Elvis Presley throwing a party at which only women were invited. Apparently "swivel hips", as Confidential refers to him, paraded around in a series of bizarre costumes and generally acted the fool, prompting some (but crucially not all) of his guests to leave in a huff. In another story Jack Asher writes about bottomless swimsuits worn by gay men as a response to the topless women's suits that had appeared on European beaches, and also tells readers the fashion house Lanvin Paris had begun selling a bottomless suit for women. We don't buy that one for a minute, but there are some interesting photos of women wearing breast-baring dresses. Elsewhere in the issue you get tabloid fave Jayne Mansfield and her husband Mickey Targitay, Peter Sellers sexing himself into a heart attack with Britt Ekland, Barry Goldwater playing dirty politics, and an impressively tasteless graphic of Malcolm X. All below.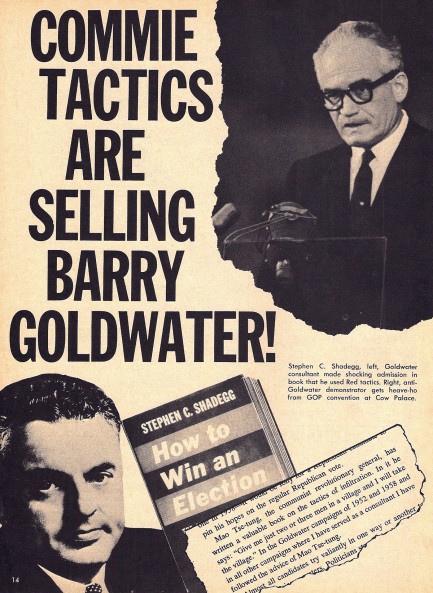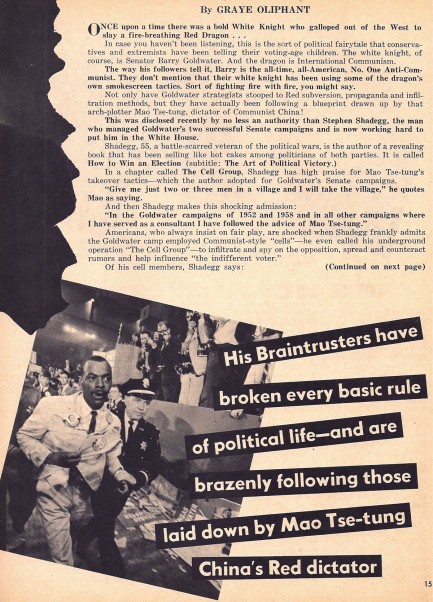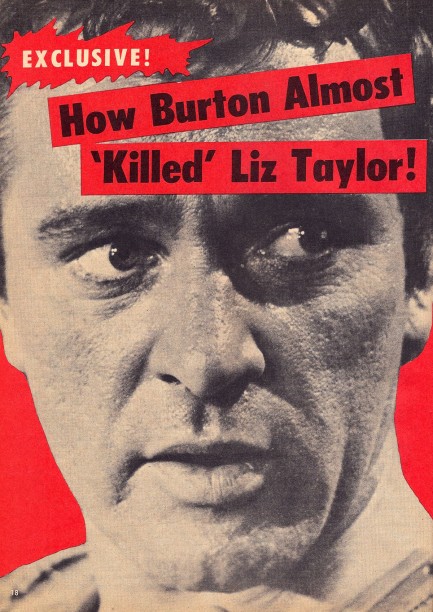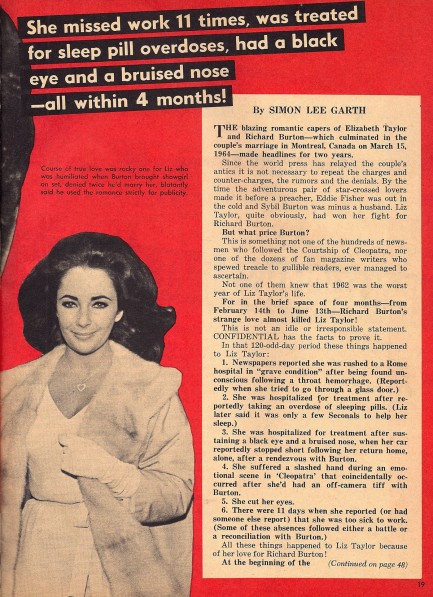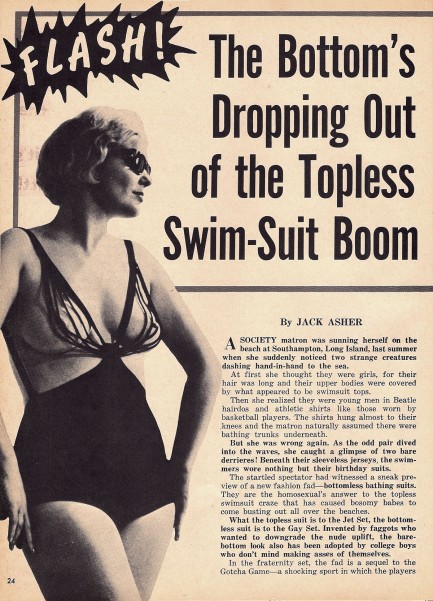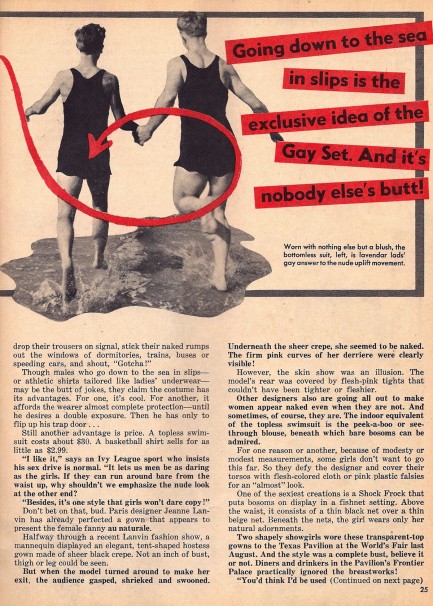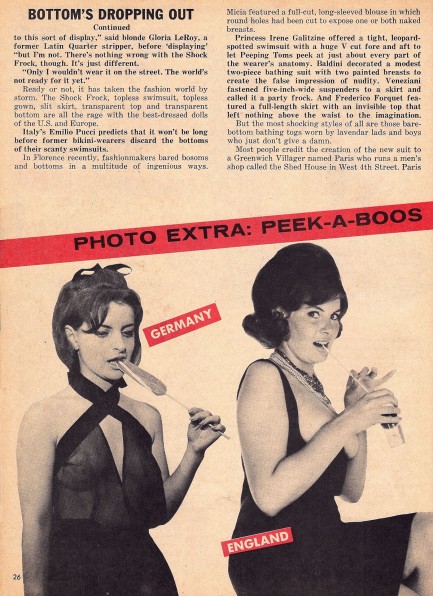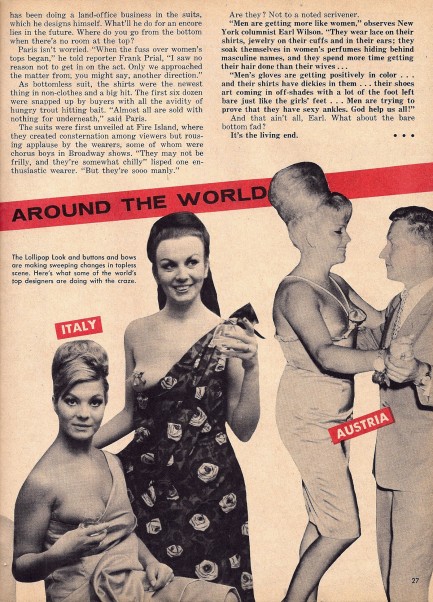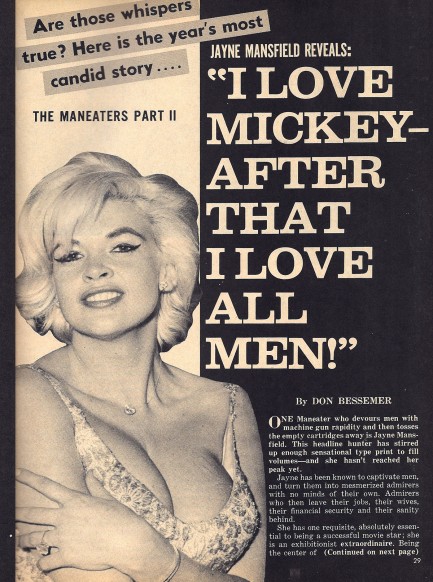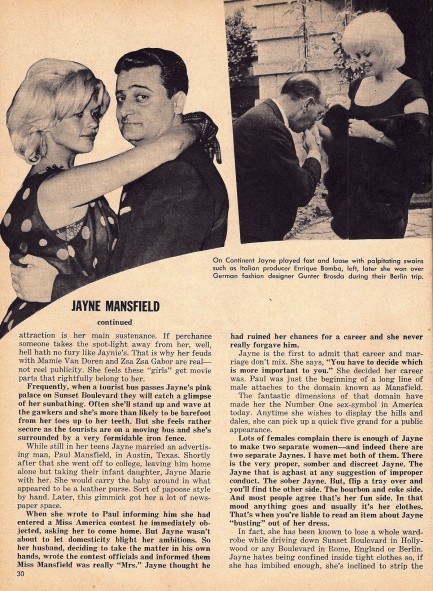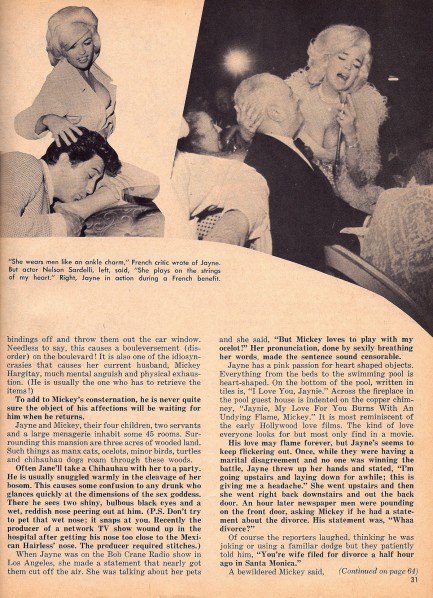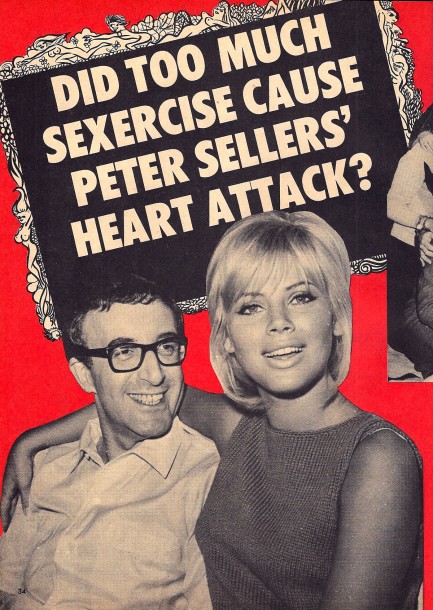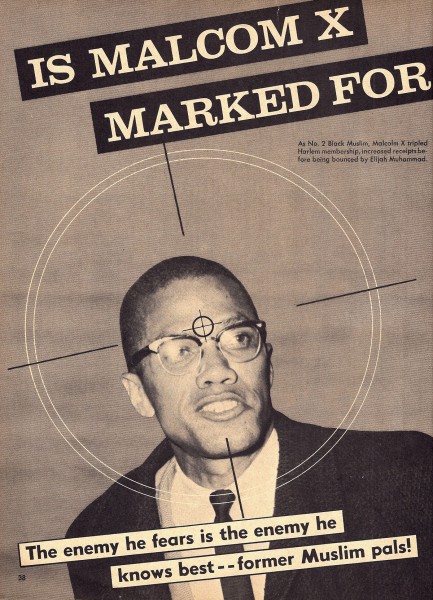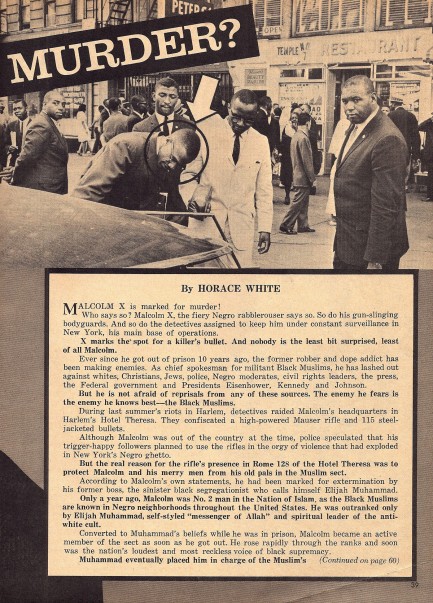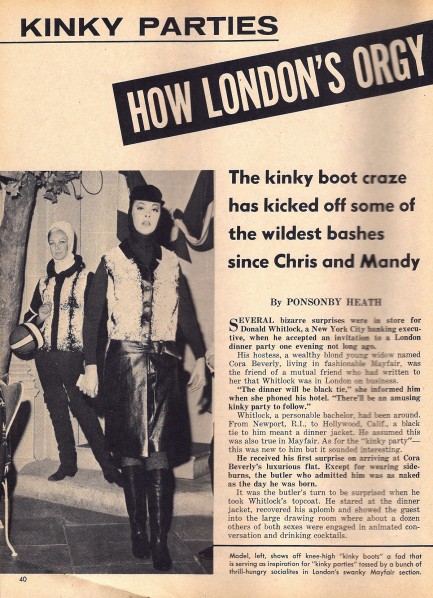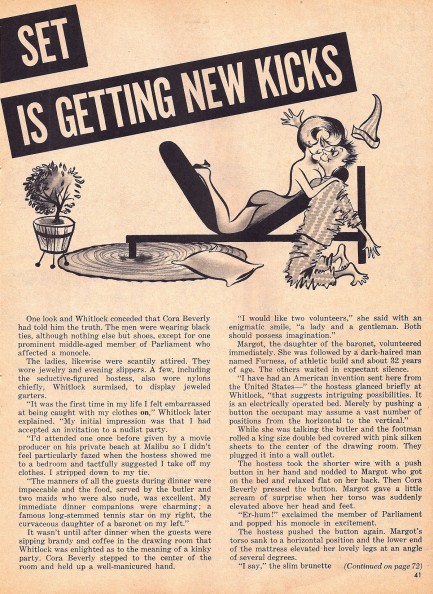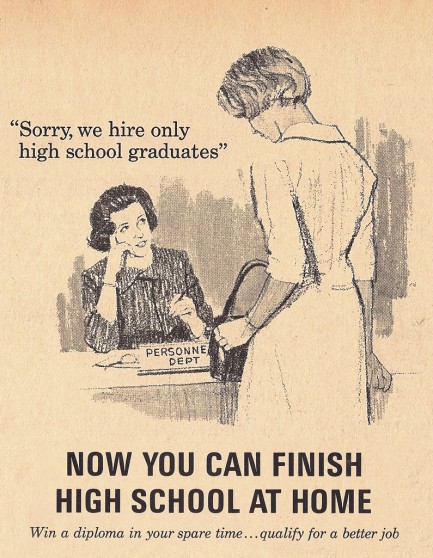 ---