Well, mostly thumbs.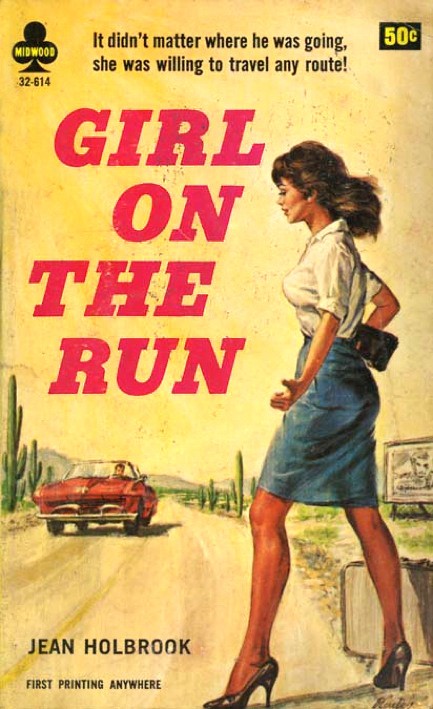 The hitchhiker has been a central element of many a mid-century thriller, with the results of these rides ranging from hot sex to bloody murder, and several outcomes between. Above you see a cover for Jean Holbrook's Girl on the Run, and below is a collection of more paperback covers depicting various characters casting their fates to the road. Wish them luck—they'll need it. And thanks to all the original uploaders on these.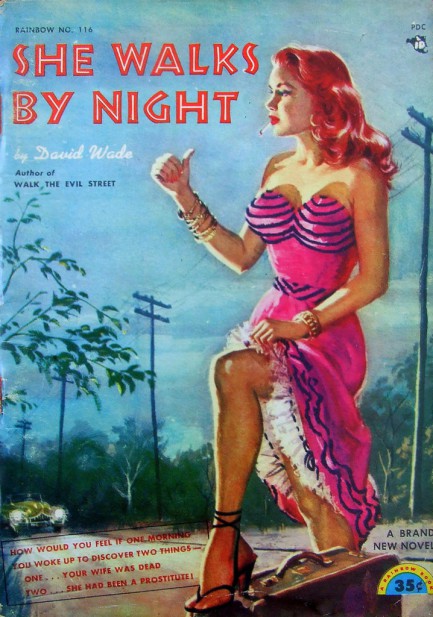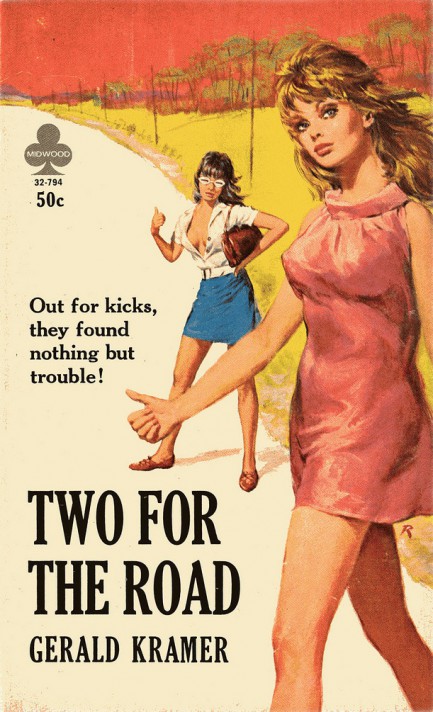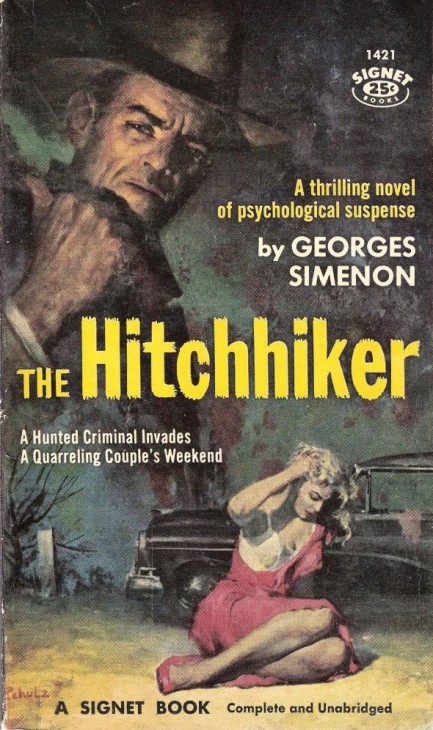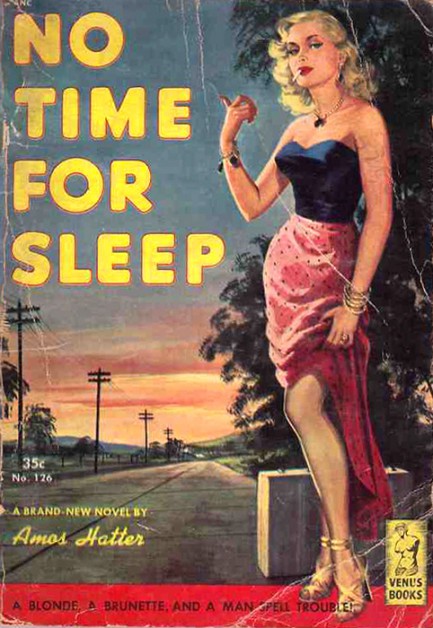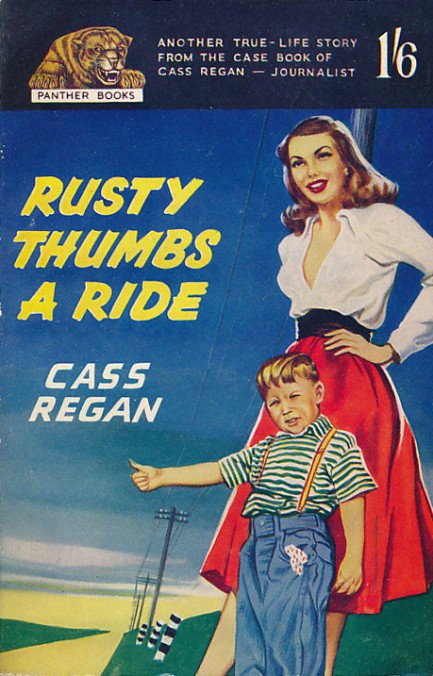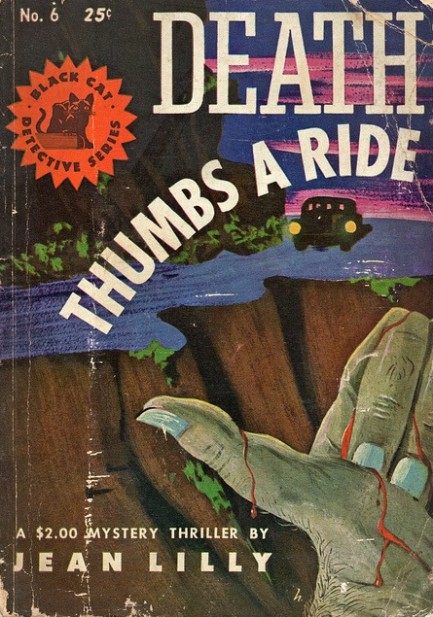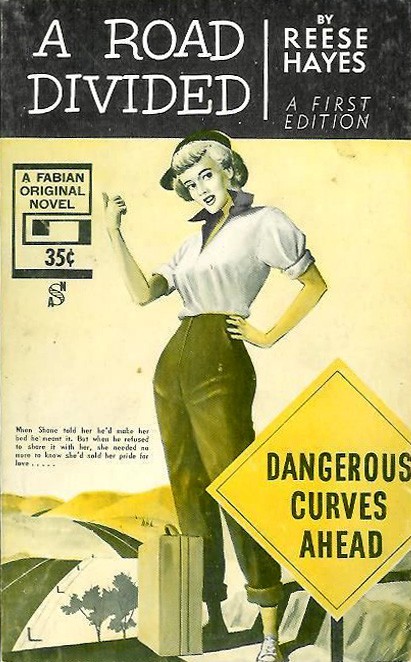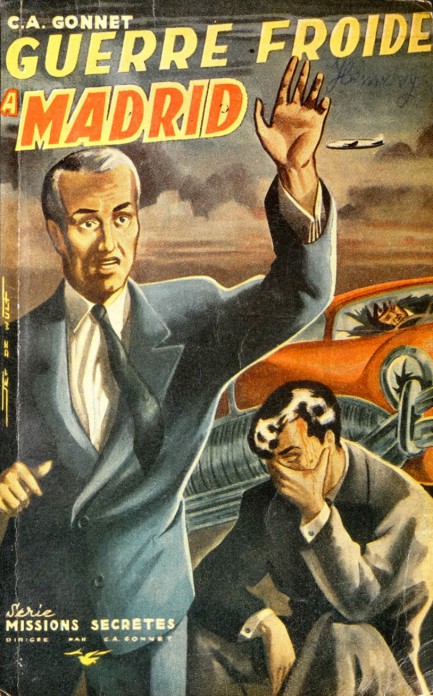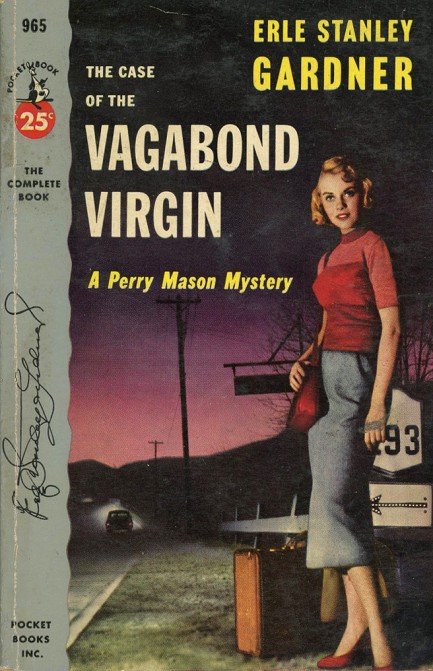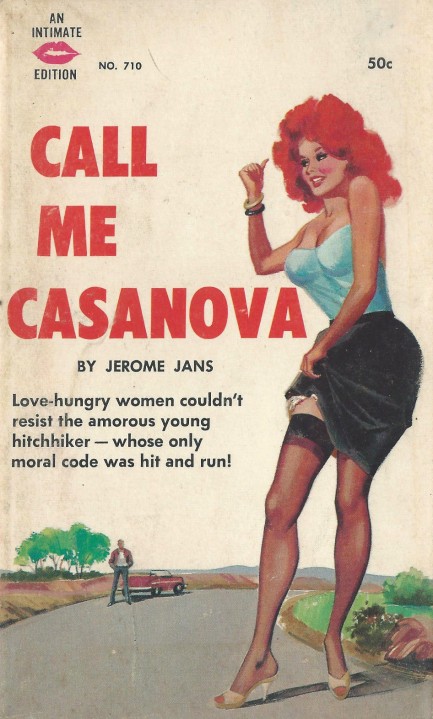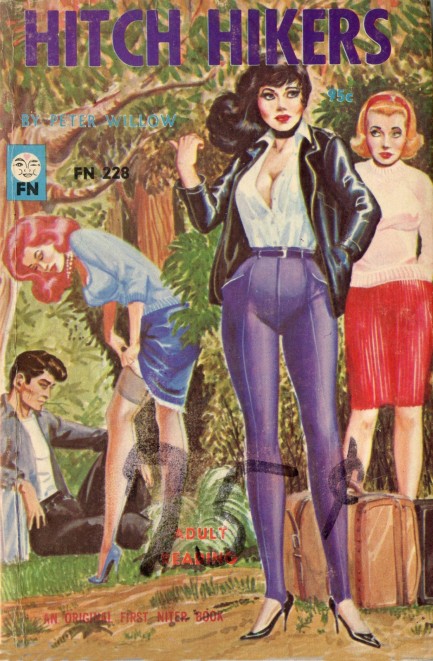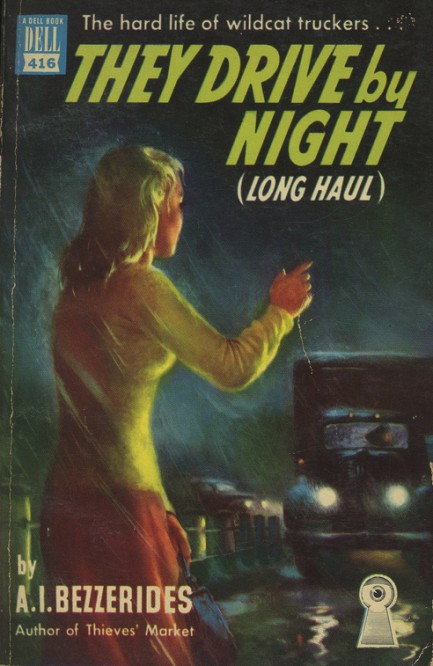 ---
Mister, the only law I'm breaking right now is the one against concealment of a body, but we can fix that in a jiffy…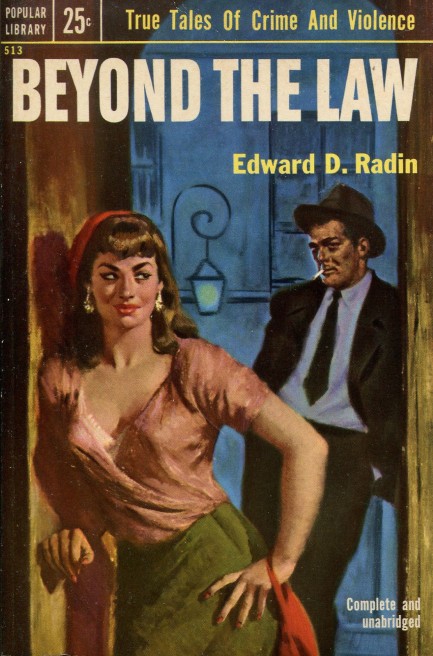 Above is 1953's Beyond the Law by Edward D. Radin, an author who used several pseudonyms to write a series of true crime books, the most famous of which was probably Lizzie Borden: The Untold Story. In that one he proposed that Clarice Blackburn was the murderer, and his theory about the crime was later adapted for a 1961 episode of the television show Armstrong Circle Theater. Beyond the Law is a collection of slightly more prosaic criminal case studies, but the Rafael DeSoto cover art is just sublime, so we had to share it.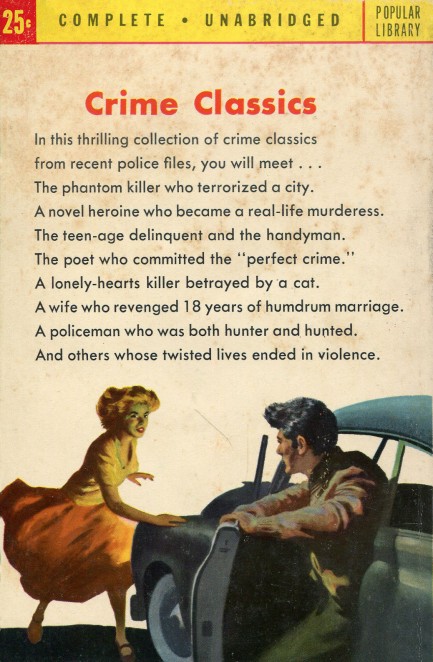 ---