Varga's whimsical pin-ups make time stand still.
Below, every month from a Varga calendar published in Esquire magazine in 1948. Varga, aka Alberto Vargas, as you probably know was a top pin-up artist through the '40s, '50s, '60s and '70s. We have another complete calendar at this
link
, a movie poster
here
, and an interesting historical curiosity
here
.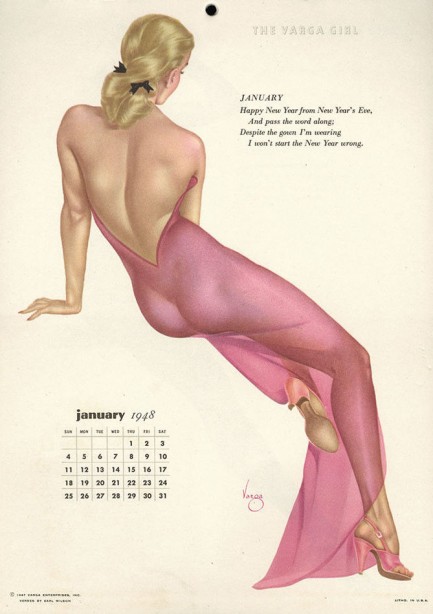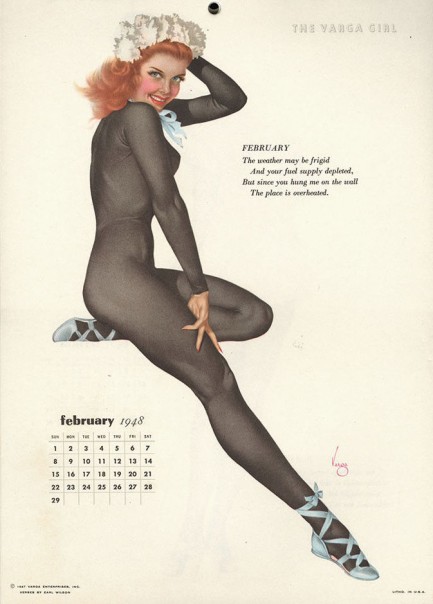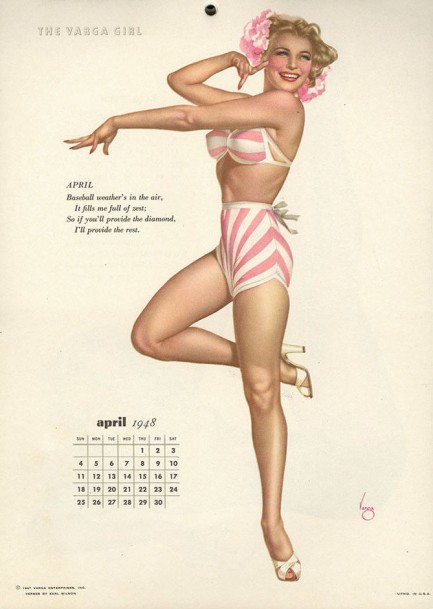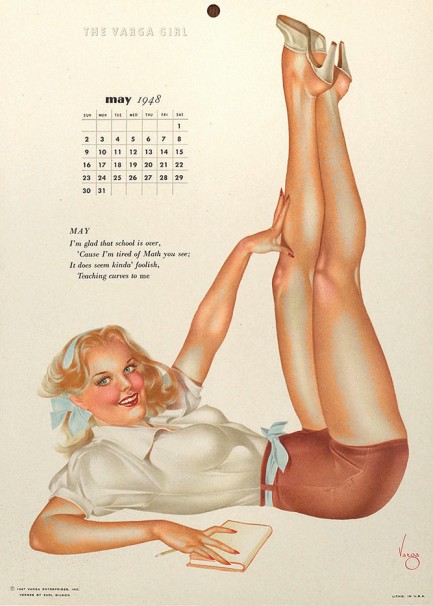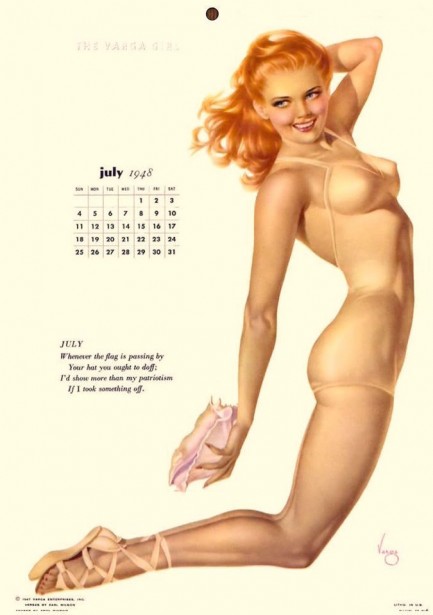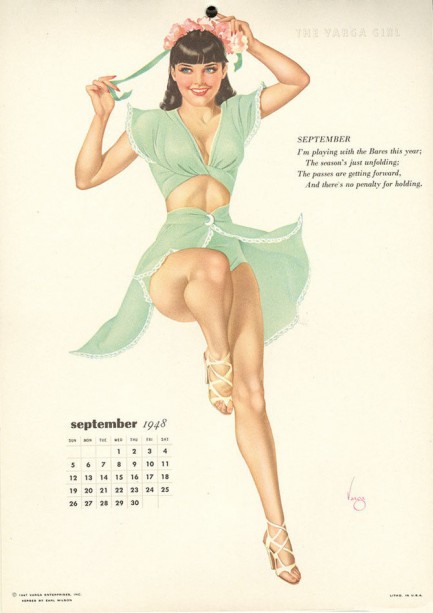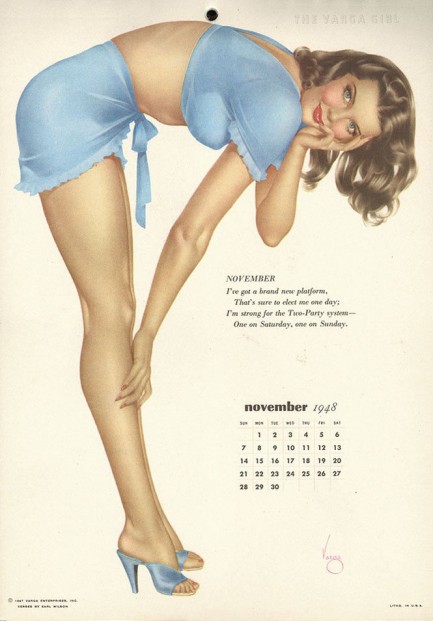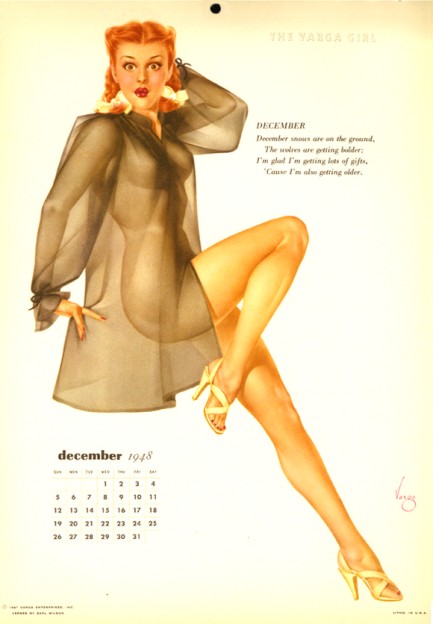 ---
Even Hollywood trailblazers get the blues.
This striking image, which appeared in Esquire magazine in April 1948, shows Maylia, an actress who played Eastern beauties onscreen but was born in Detroit, Michigan as Gloria Chin. Paramount Studios promoted her as "the first Chinese starlet since Anna May Wong," and indeed she was—Chinese-American, that is, just like Wong. But in the end Maylia appeared in only six films. In fact she was one of the only Asian actresses appearing in films at all during the the mid-century period. After two years of decent roles from 1947 to 1949, followed by uncredited bits in '51 and '53, she left show business to have a family.


---
Dedicated work and excellent results.

Below, the Esquire monthly calendar of 1952 with twelve paintings (plus an inset close-up of Miss January on the cover) by Ernest Chiriaka, one of the true kings of pin-up art.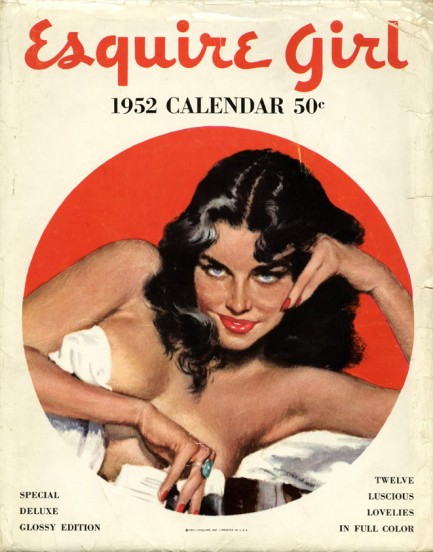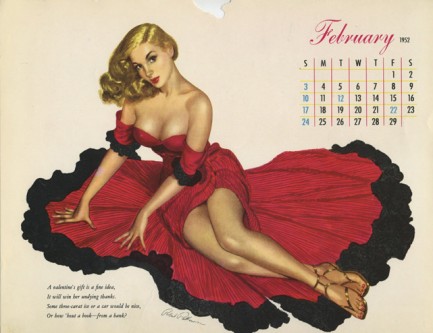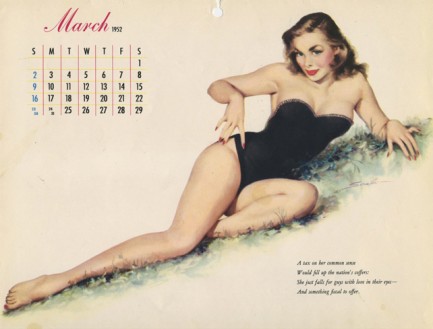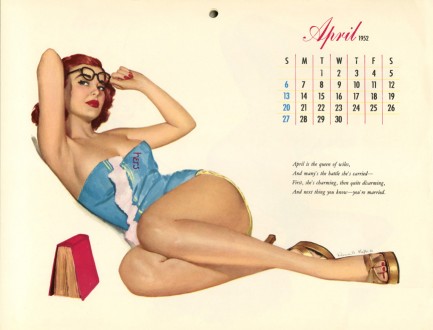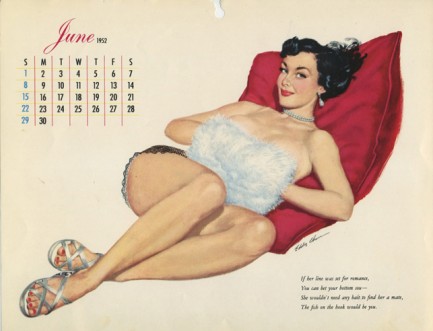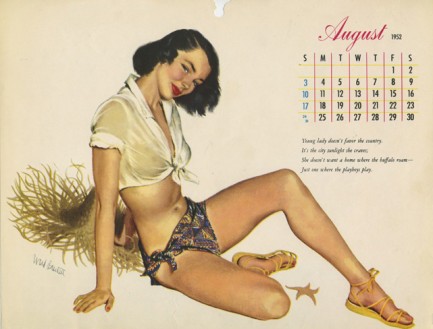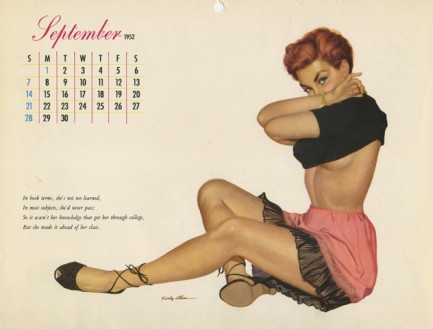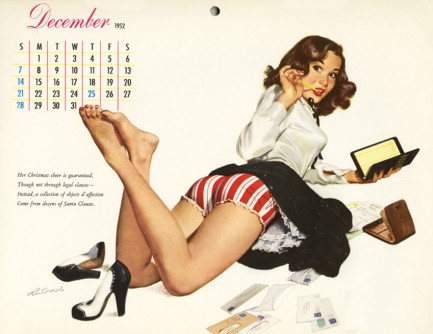 ---