But we are also down for the Countess.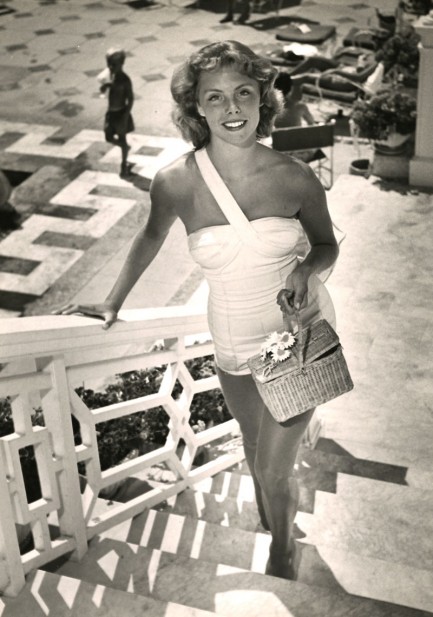 Generally, when you see a mention of Betsy von Furstenberg on the internet it refers to her as a countess. Other sources, with a more authoritative tone, call her a baroness. But inherited status is pure silliness anyway, so we'll just call her what she is—a German actress who appeared in movies and on Broadway. Here you see her in Santa Monica, California, in two summery photos by Joseph Jasgur in the year 1950.
---
She's well known for hopping from bed to bed.
Above, American actress Janet Blair, who appeared in many films, including the 1948 noir I Love Trouble

, and the 1945 musical

Tonight and Every Night

, seen here clowning around in a cute shot by Joseph Jasgur, mid-1940s.
---