Junior is every bit as grown up as its father.
From K.G. Murray publishing, the company that would later change its name to Kenmure and produce Adam magazine, comes this October 1948 issue of Man Junior, which you may already know was the offspring of Murray's flagship publication Man. We showed you one of those here. Both magazines featured art, fiction, cartoons, and glamour photography, but Man Junior was of smaller dimensions—in fact pocket sized. It launched in 1937 and was an immediate success. The cover art above, signed Val, is uncredited, but inside you get illustrations from Arthur Nichol, Jack Waugh, and others, plus an adventure from the immensely popular comic character Devil Doone, who was created by R. Carson Gold, first appeared in Man Junior in 1945, and was drawn during this period by Hart Amos. You also get a pretty cool photo of American actress Janet Blair, who we shared a portrait of just a couple of weeks ago, and of special note are two nude studies from famed British photographer John Everard. We'll have more samples form Kenneth Murray's publishing empire soon.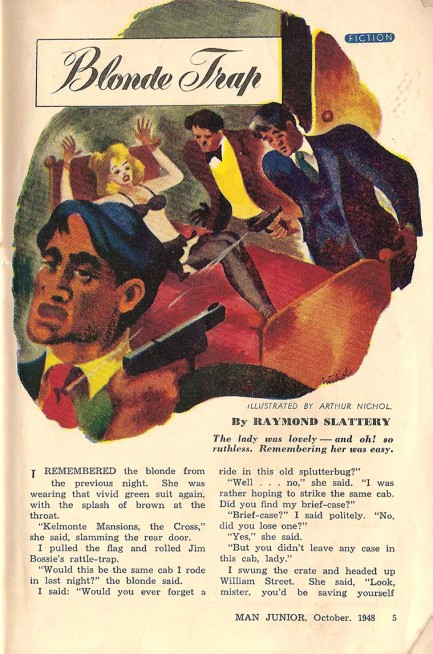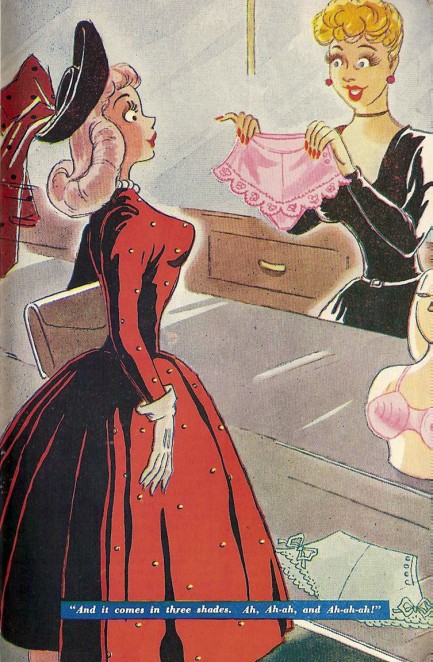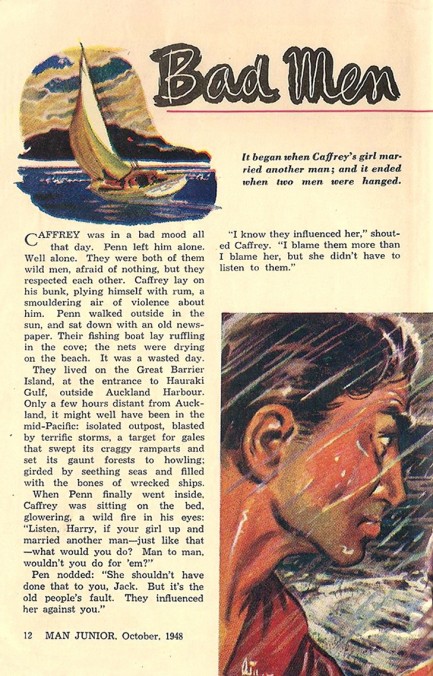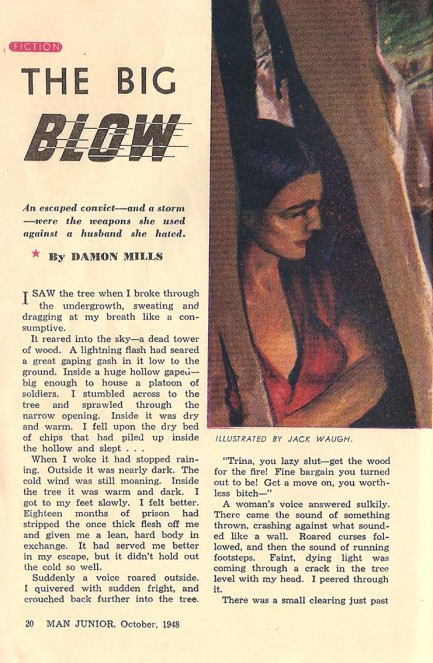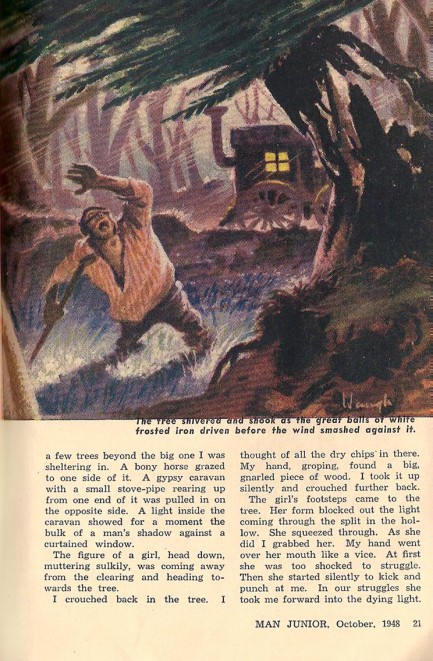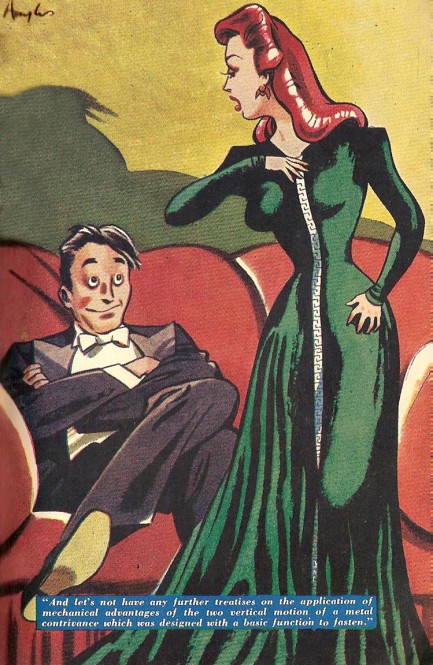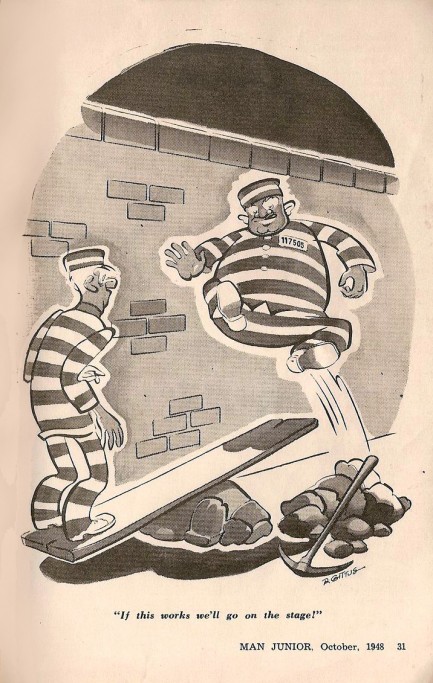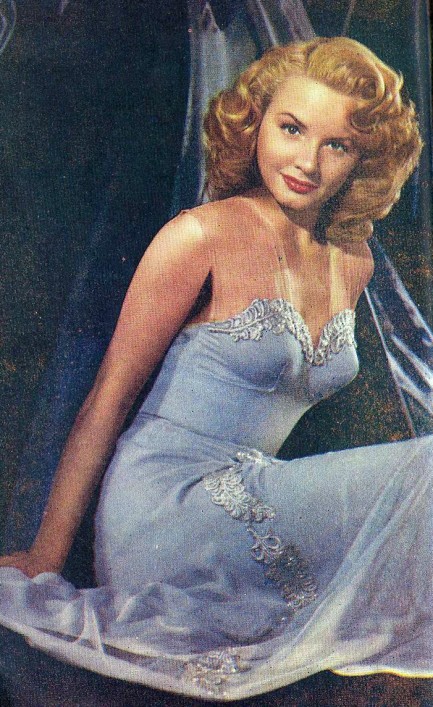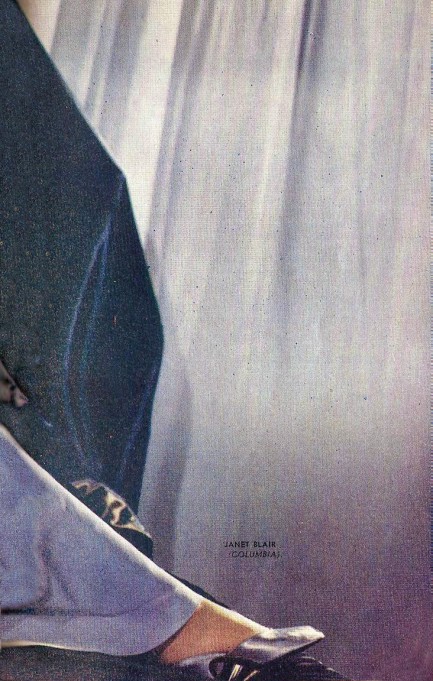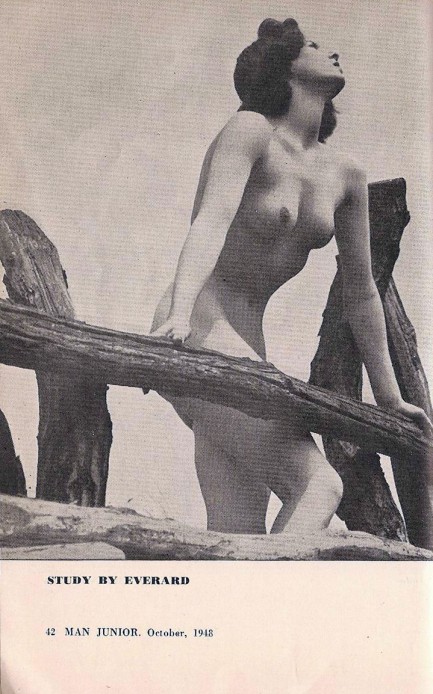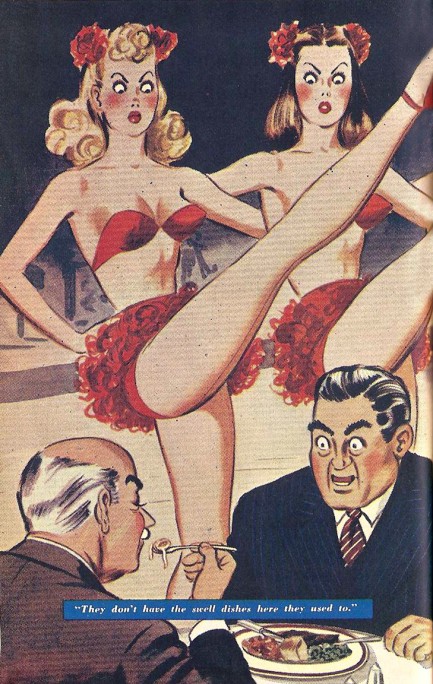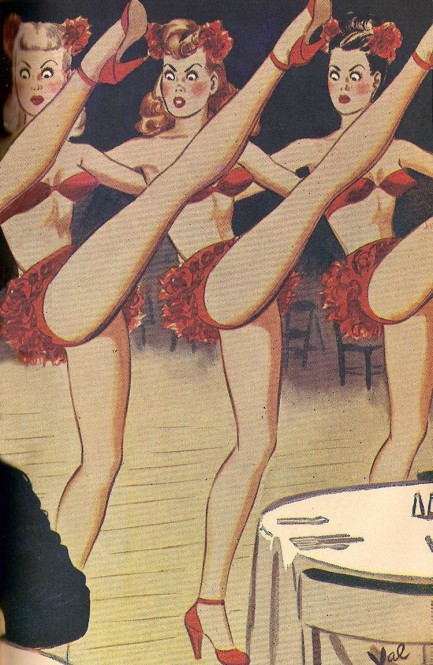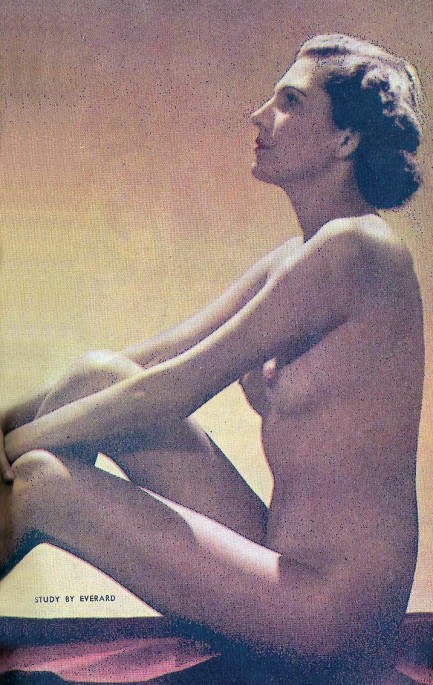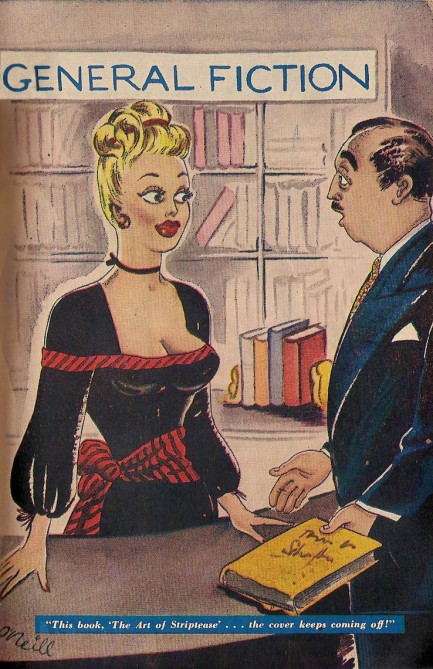 ---
She's well known for hopping from bed to bed.
Above, American actress Janet Blair, who appeared in many films, including the 1948 noir I Love Trouble

, and the 1945 musical

Tonight and Every Night

, seen here clowning around in a cute shot by Joseph Jasgur, mid-1940s.
---