Getting it is hard. Keeping it is even harder.
This rare Japanese poster for the Italian caper flick 7 uomini d'oro, aka Seven Golden Men, tells you at a glance everything you need to know—men with guns, a pile of gold bars, and Rossana Podesta in a lace catsuit. The movie is about a group determined to rob a gold depository in Switzerland, and stars Podesta along with Philippe Leroy, Gabriele Tinti, and an Ocean's 11-style cast of others. All the elements here are ones you've seen before—the impenetrable underground vault, the international hotshot thieves, the hi-tech gizmos and gadgets, and the haute couture costume changes from the leading lady. Breezy direction from Marco Vicario and a winning performance from Podesta make everything, familar though it all may be, work like a charm. We also liked the music, the cool exteriors in Geneva and Rome, and the fact that the heist has already begun as the movie opens. The thieves' plan is clear pretty quickly; how they're going to pull it off as obstacles proliferate is what becomes the crux of the fun.
7 uomini d'oro
is well worth the time. After opening in Italy in 1965, it
had its Japanese premiere today in 1966.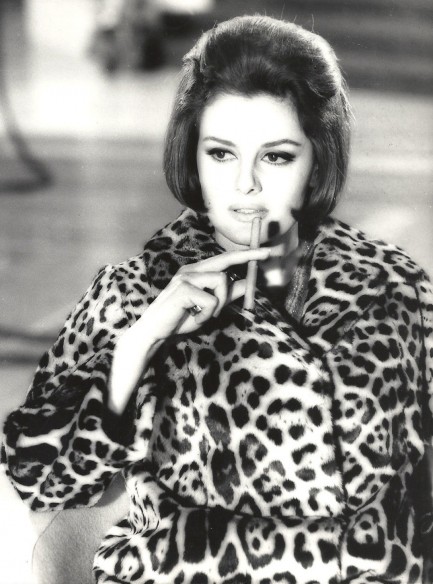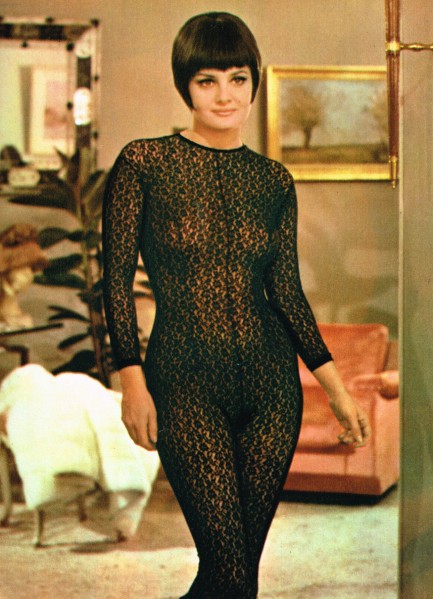 ---