Japanese cinema invades Eastern Europe.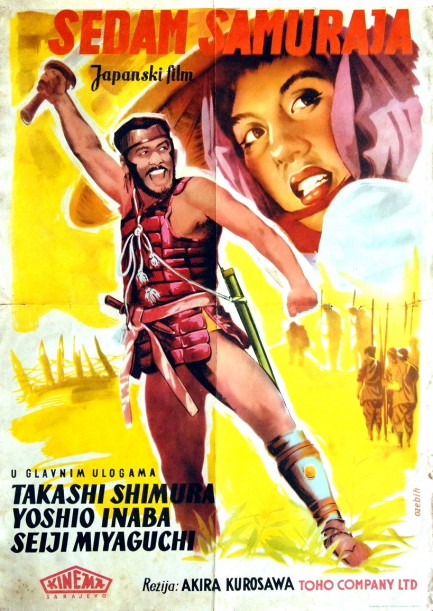 You know we love Japanese movie posters. We've shared at least a hundred. Today, for something different, we have a set of posters made during the 1950s and 1960s to advertise Japanese movies that played in the now defunct country of Yugoslavia. It was a place that had one of the most distinct design aesthetics in vintage promo art, as you can see in these examples, as well in other pieces we've shared here, here, and here. Ex-Yu memorabilia goes for a pretty penny, and some of these posters would cost upwards of $400.00 to buy. The movie above is Akira Kurosawa's Seven Samurai

, and the ones below are Yasuzô Masumura's

A Wife Confesses

, Umetsugu Inoue's

Man Who Causes a Storm

, Haku Komori's

Soldiers' Girls

, and

Oichi Beware of Samurai

.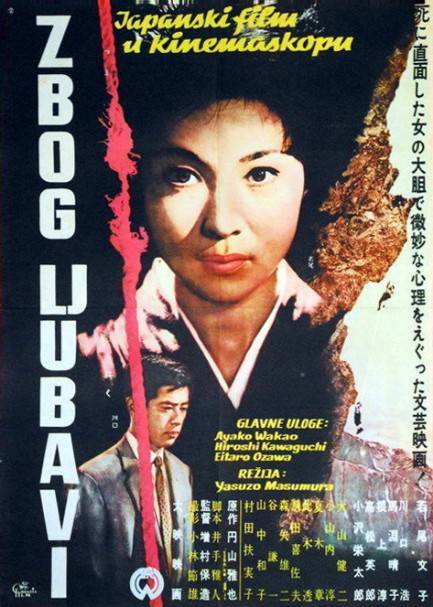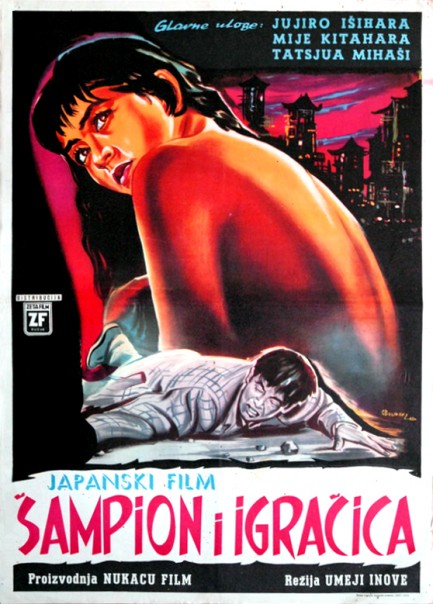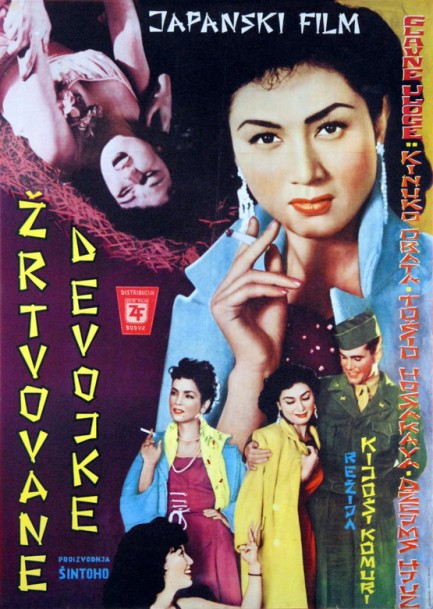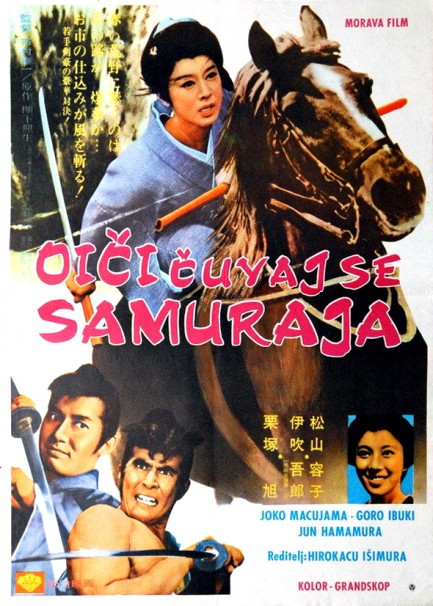 ---