Better late than never is our motto around here.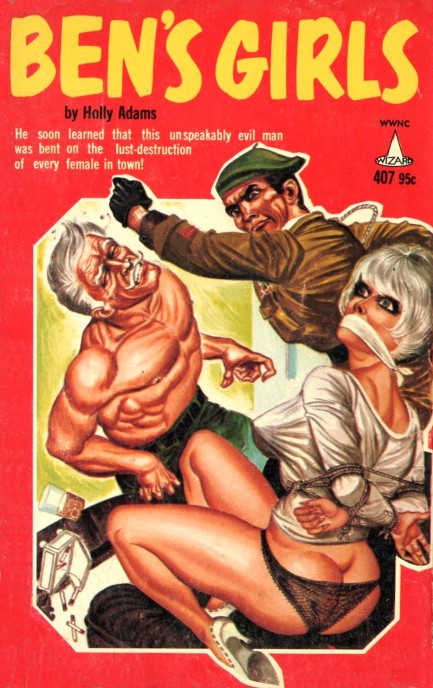 We're finally getting back to paperback artist Gene Bilbrew, whose odd style, with its scantily clad women and their muscular butts has become collectible in recent years. We didn't get it at first, but like a lot of art, once you're exposed to it regularly you begin to appreciate its unique qualities. There's clear intent in Bilbrew's work, a deliberate attempt to approach illustration from a different angle, and we've grown to understand that his cartoonish, chaotic, often humorous, and often bondage themed aesthetic is purposeful. In fact, his imagery has become so intertwined with the bdsm scene that in 2019 the National Leather Association International established an award named after Bilbrew for creators of animated erotic art. While it's not exactly a Pulitzer Prize, the point is that Bilbrew's bizarre visions keep gaining wider acceptance. So for that reason we've put together another group of his paperback fronts. You can see more of them here, here, and here, and you can see a few rare oddities here, here, and here.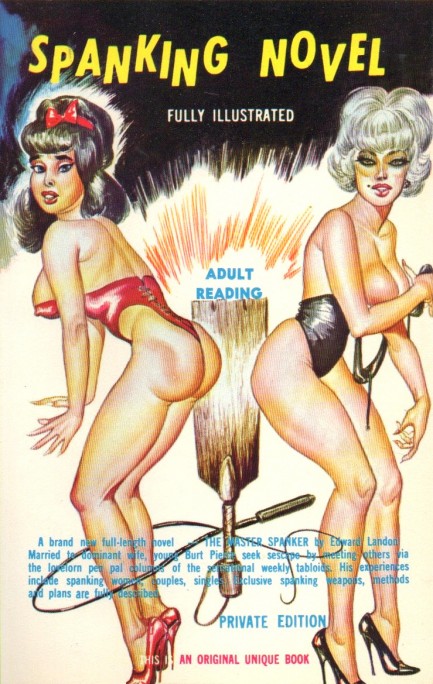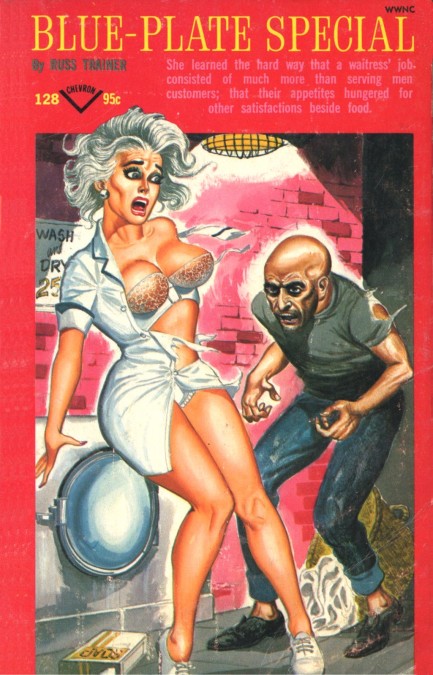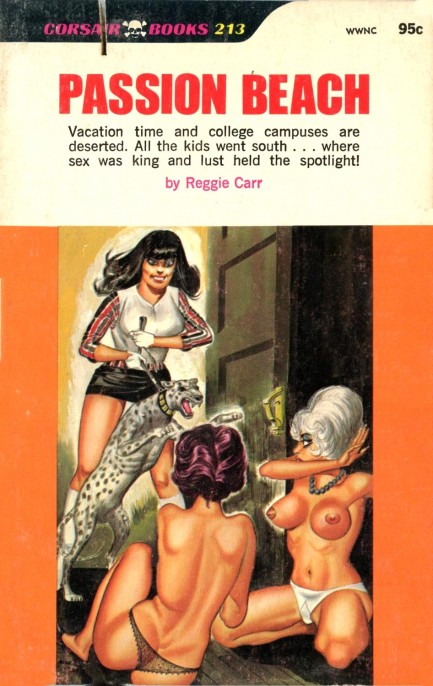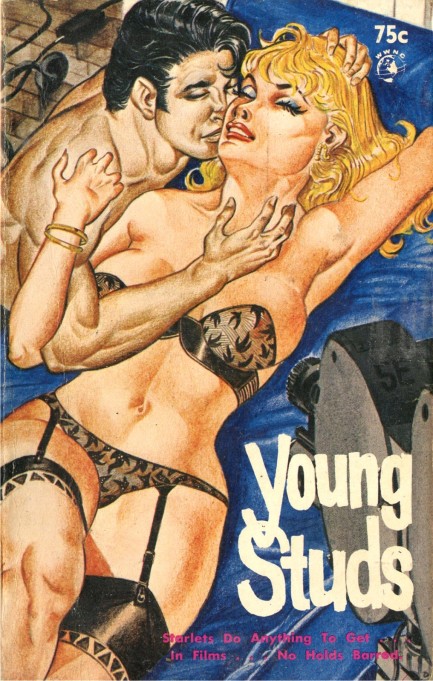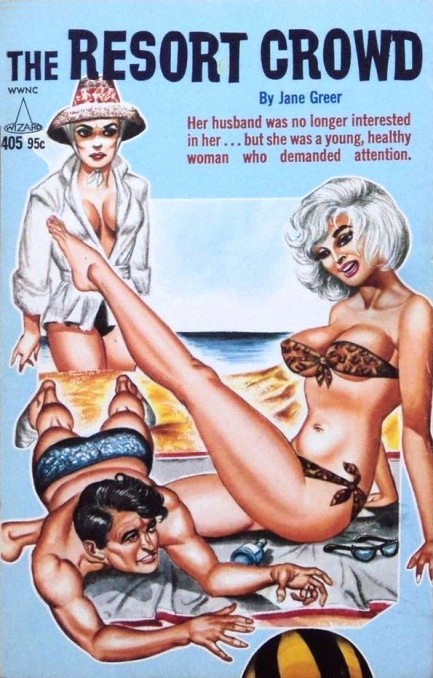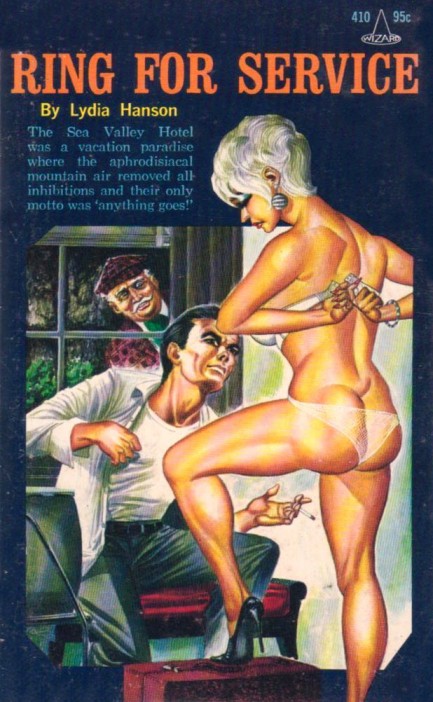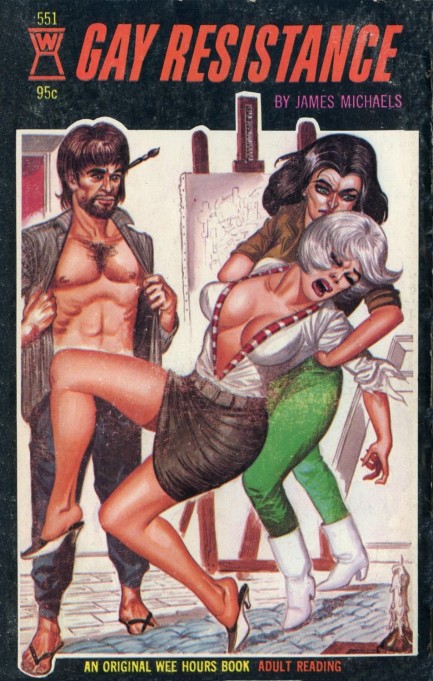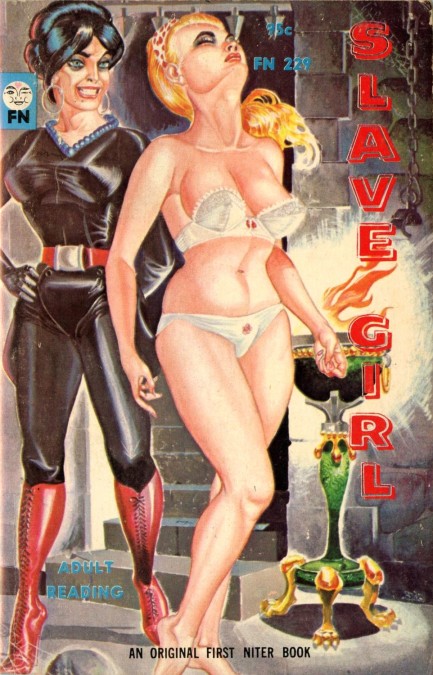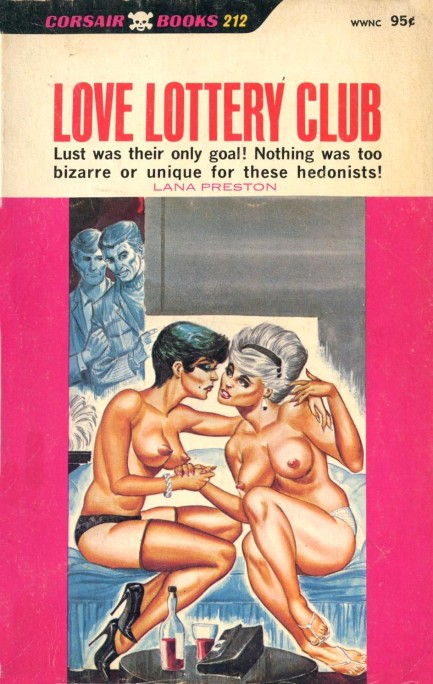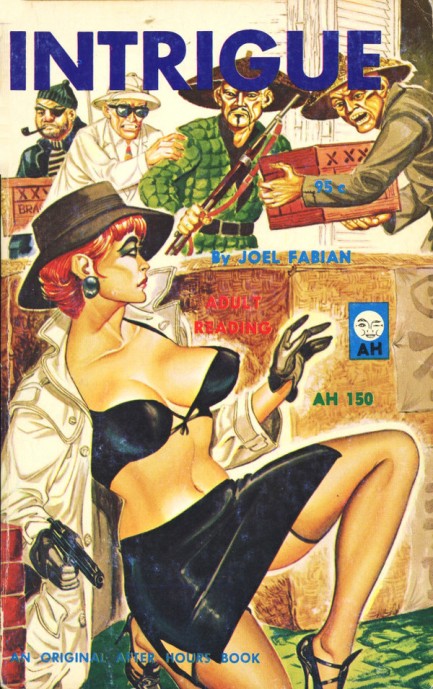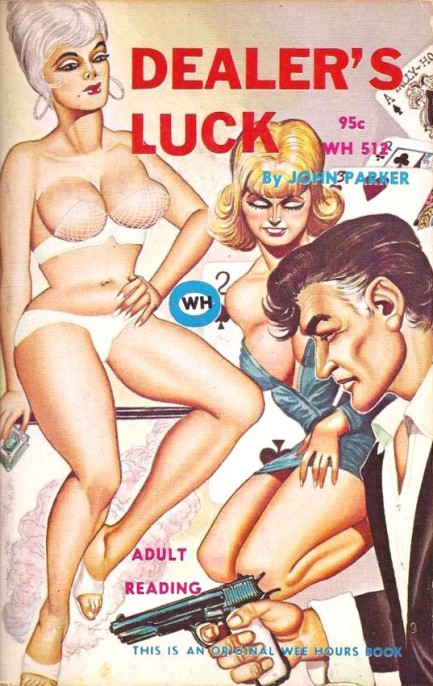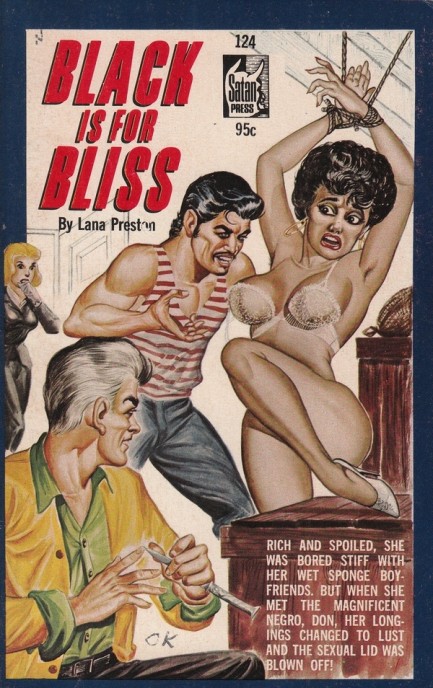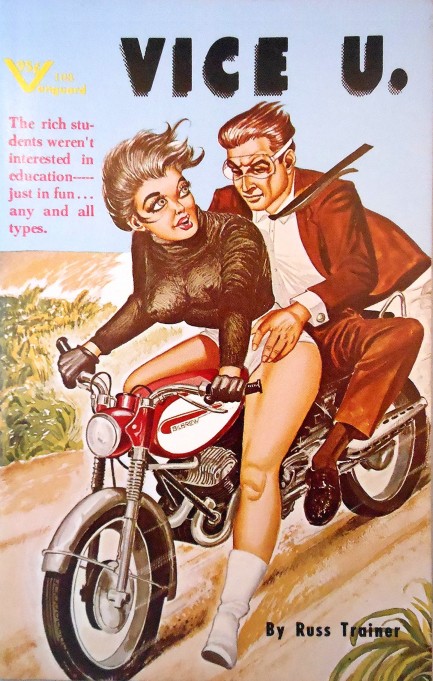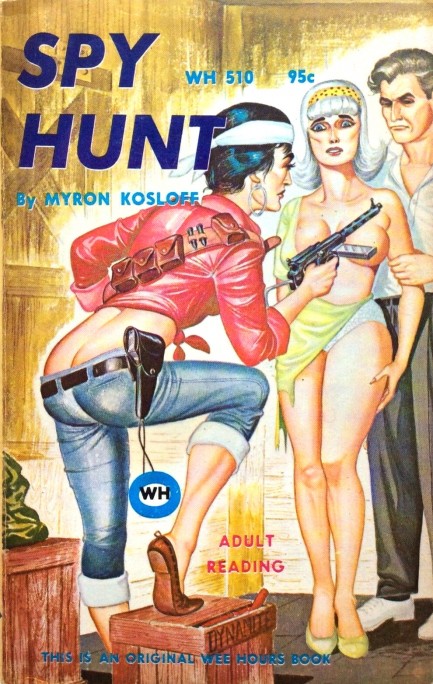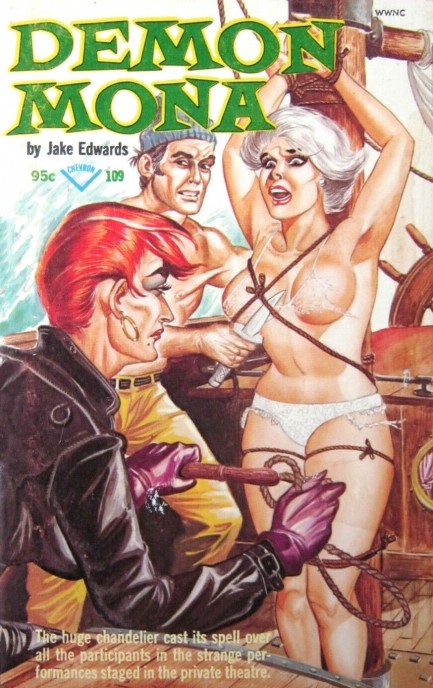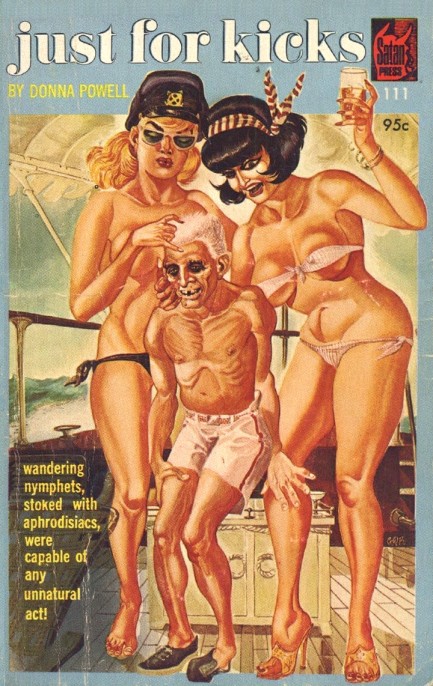 ---
Well, it was a nice little island while it lasted.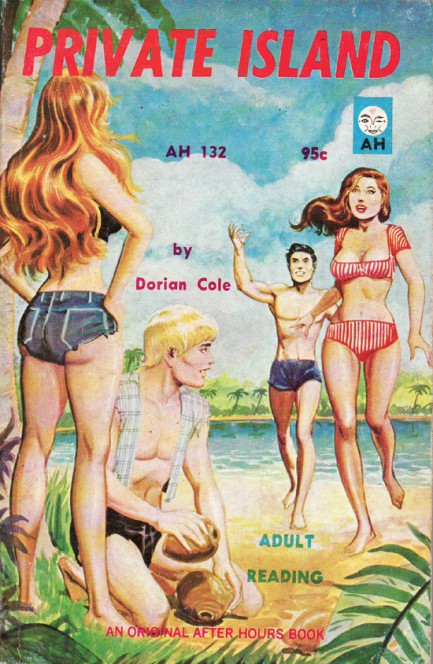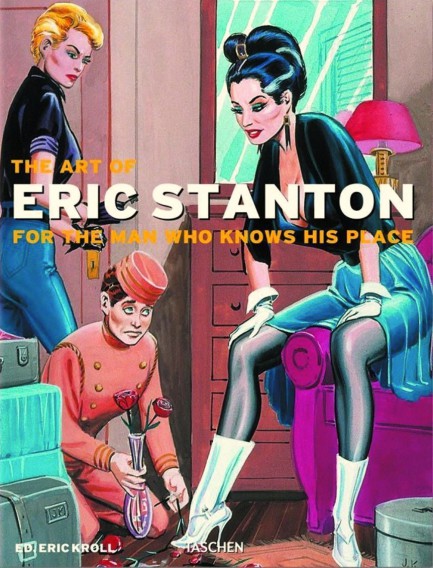 At top you see a cover for Private Island by Dorian Cole, 1966, from After Hours Books, one of the lower rent practitioners of sleaze lit. The cover art is by Eric Stanton, whose decades of illustration work have been immortalized in two big collections by the German art book publisher Taschen. You see one of those covers here as well. Stanton was apparently known as the "Rembrandt of pulp culture," at least according to Taschen. Them's mighty bold words, but of course Taschen is trying to sell $50 coffee table books, so what else would they say?
In reality, Stanton was a unique artist whose simplicity of style translated nicely to low budget sexploitation paperbacks such as Shawna deNelle's Lady Boss, which we shared a couple of years ago. Or put another way, based on the above example could you see Stanton illustrating Mike Hammer or James Bond books? No, right? But he was a perfect match for sleaze imprints like After Hours. His effort for Private Island is nearly perfect, featuring his trademark elongated figures and bold color usage, and it ranks as a favorite cover for us.
---
All these jobs are so alike they just start to fade together after a while.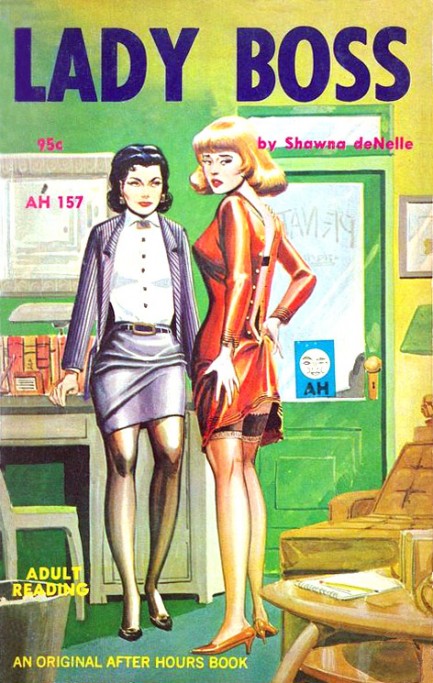 Secretary: "Somehow, I thought working for a woman would be different."
Lady Boss: "You'll get no favors from me, sweetheart. I got where I am because I play the game the same way men do."
Secretary: "I understand that now. I think I'm missing a button."
Lady Boss: "You know what else is missing? A cup of coffee in my hand. Now get to brewing—chop chop!


---