Hey, hurry up, we're needed at the— Oh. I'm guessing you totally missed the bat signal.
Above, the cover of Allyn Davis's 1967 sleaze caper Backstage Trio, published by reliable smut purveyors Wee Hours Books. In this one you get sexual doings in a touring theater troupe, with all the expected variations, including sex in exchange for funding and sex to secure plum roles, but no woman in a bat (or is it a devil?) suit anywhere. It's a classic cover just the same from Bill Alexander, whose work we haven't featured until now but who we will certainly get back to.


---
He cooked up a different formula for paperback art.
Gene Bilbrew is one of those illustrators whose art seems at first glance below the usual standard, but he had a strong style, and the more you look at it the more you see it as the purposeful product of a unique talent. Like the work of leftfield illustrator Eric Stanton, Bilbrew's paintings eschew realism of any sort and instead strive to catch the eye, achieving the ultimate goal of commercial art. Check out the assortment below.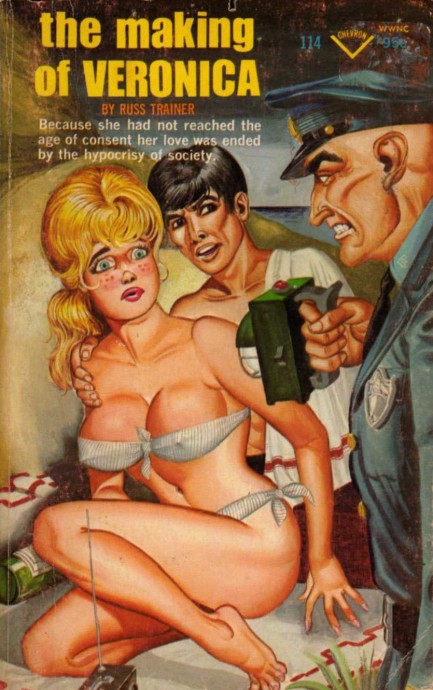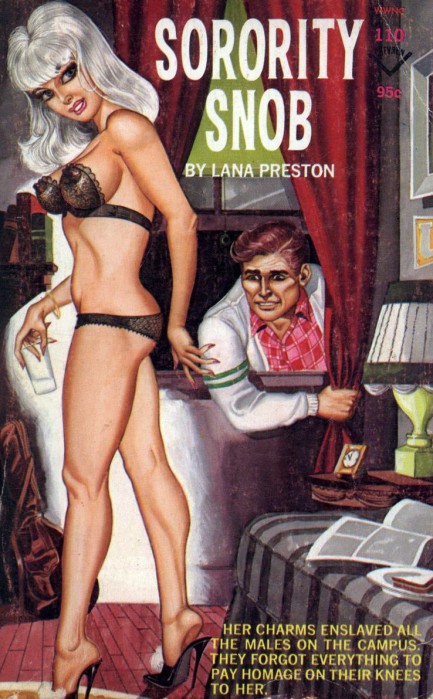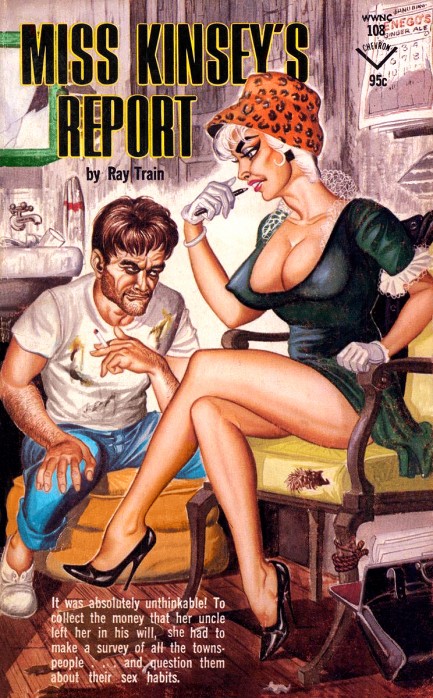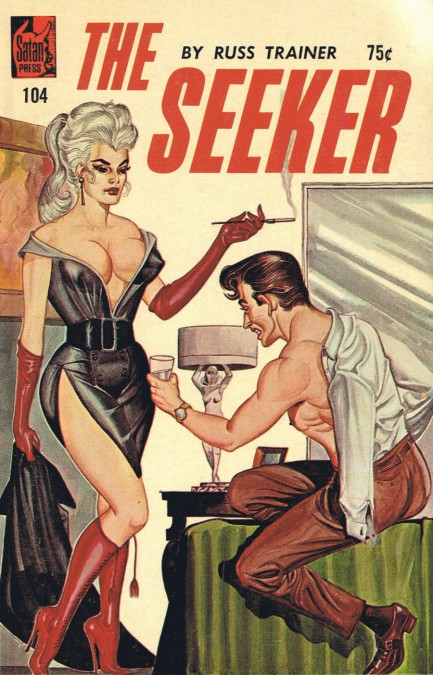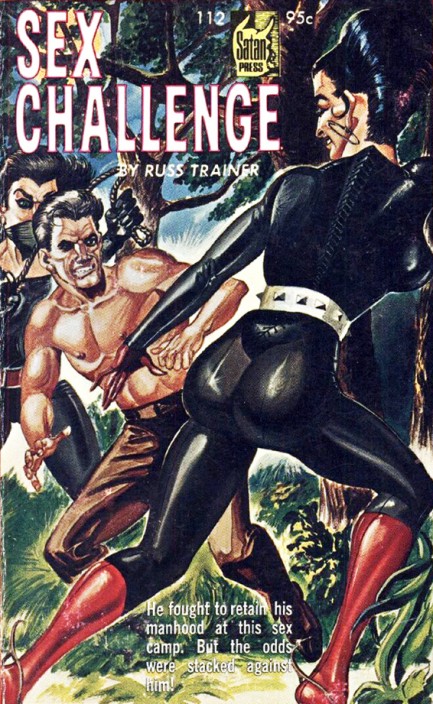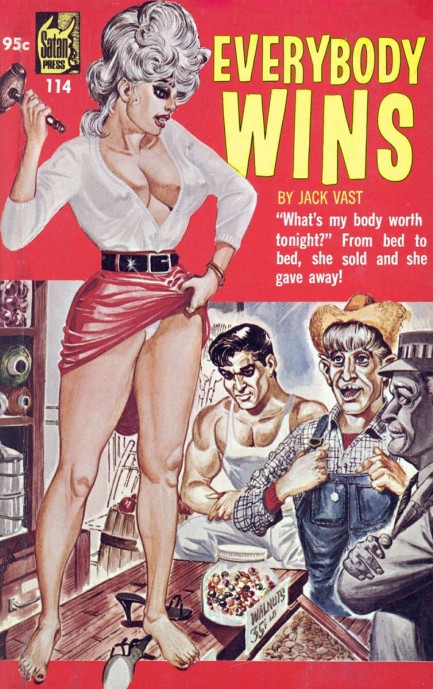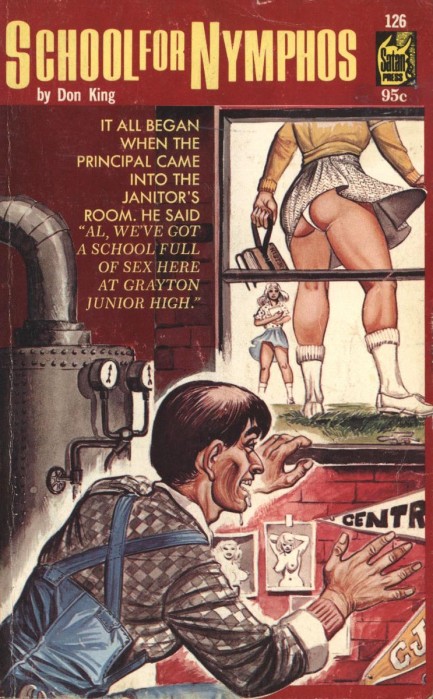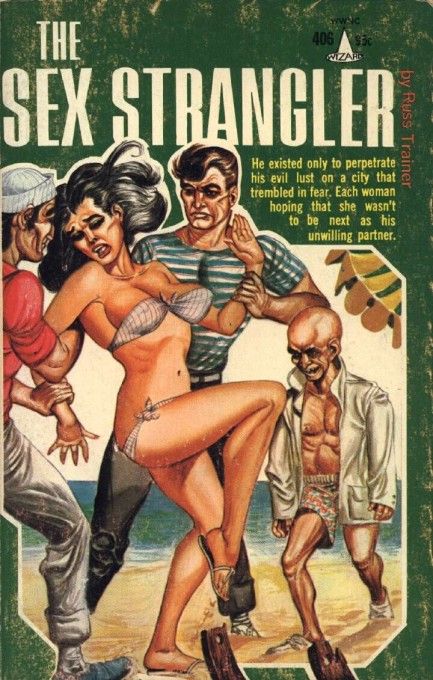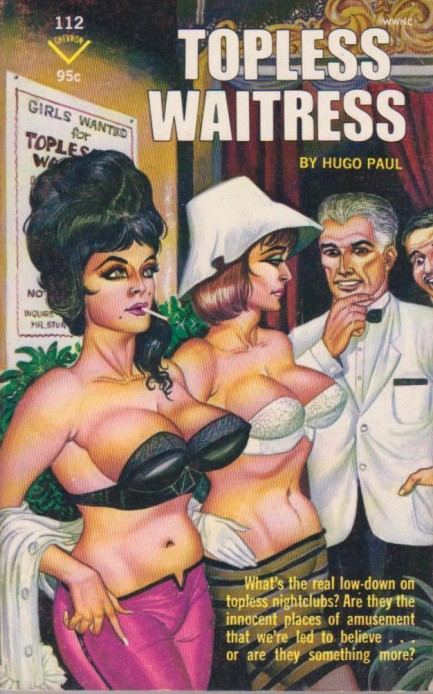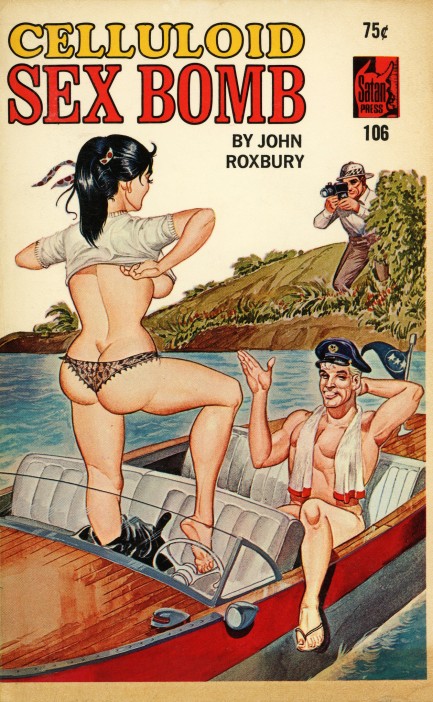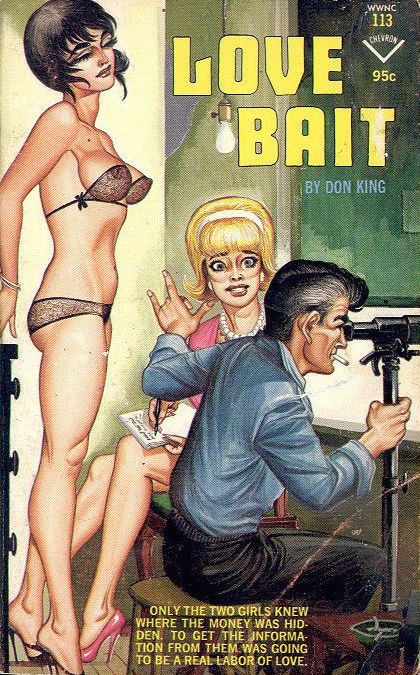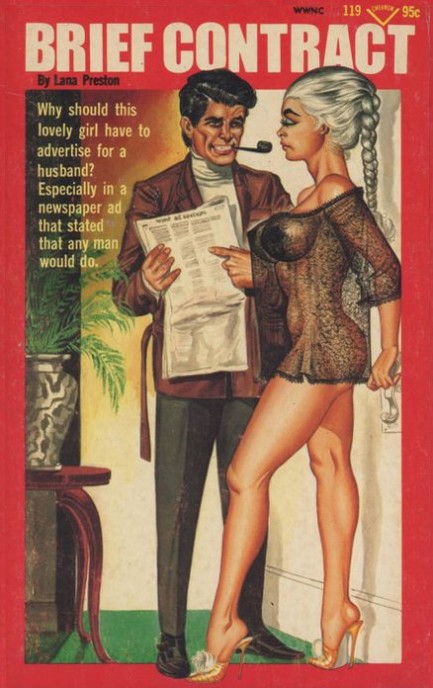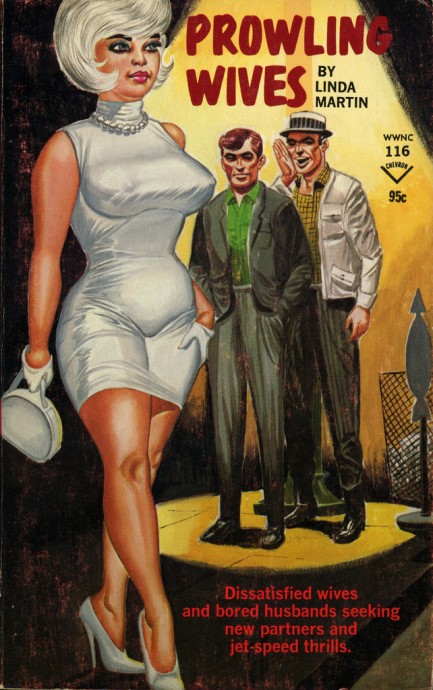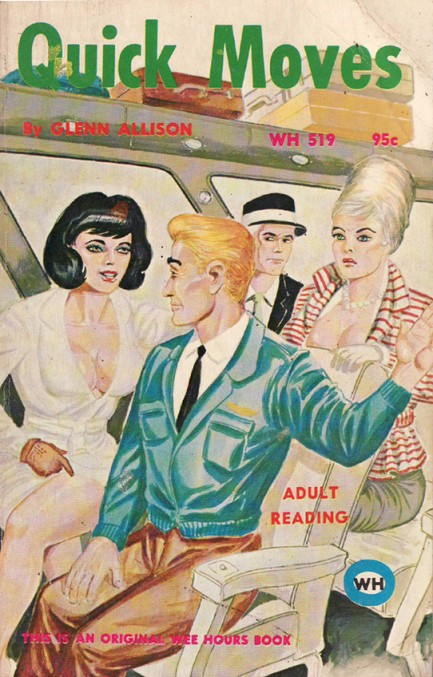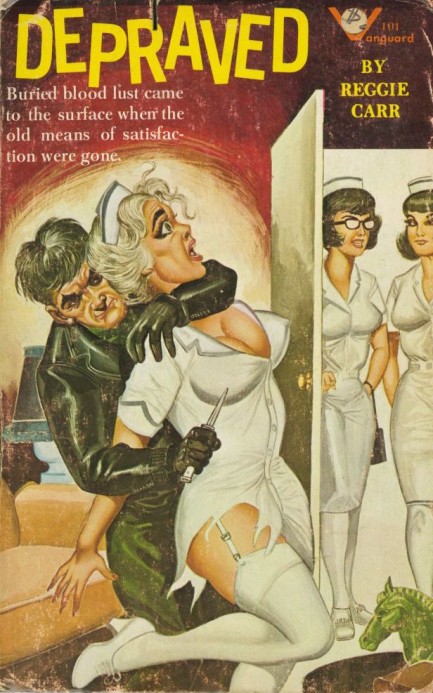 ---
Actually, you're playing the queen of Spurta, not Sparta, but otherwise this is pretty much like the Greek myth.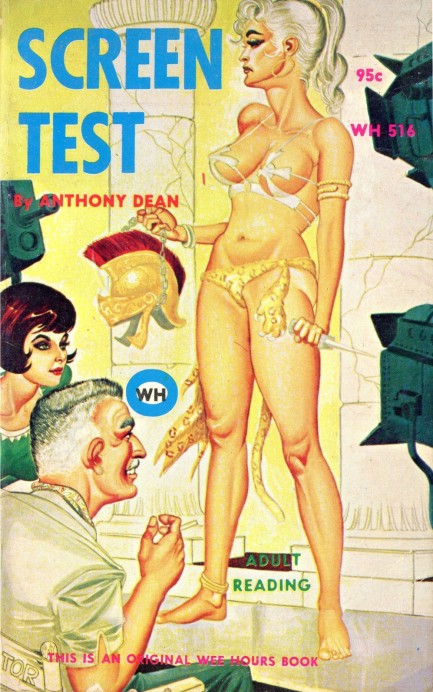 So much for taking a few days off. We'll get out of town eventually, but since we didn't actually leave, it gives us a chance to show you Anthony Dean's Screen Test, from Wee Hours Books, 1966. And though the cover art by Gene Bilbrew isn't great, we like it because it shows the moment when it dawns on the actress that when her agent said, "The movie is about fifty men crammed inside the Trojan horse," she must have misheard the last word.
---