Better late than never is our motto around here.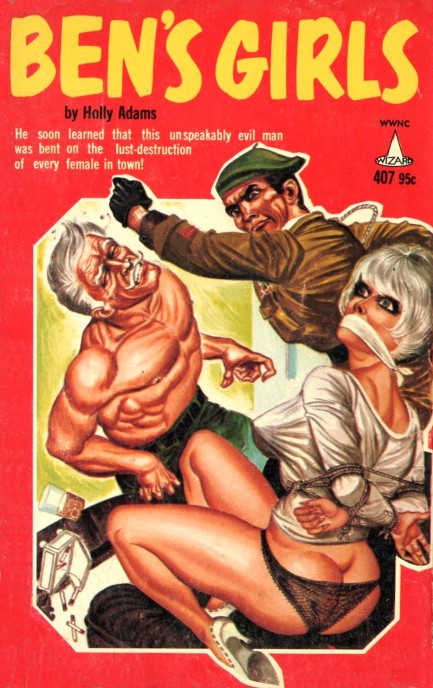 We're finally getting back to paperback artist Gene Bilbrew, whose odd style, with its scantily clad women and their muscular butts has become collectible in recent years. We didn't get it at first, but like a lot of art, once you're exposed to it regularly you begin to appreciate its unique qualities. There's clear intent in Bilbrew's work, a deliberate attempt to approach illustration from a different angle, and we've grown to understand that his cartoonish, chaotic, often humorous, and often bondage themed aesthetic is purposeful. In fact, his imagery has become so intertwined with the bdsm scene that in 2019 the National Leather Association International established an award named after Bilbrew for creators of animated erotic art. While it's not exactly a Pulitzer Prize, the point is that Bilbrew's bizarre visions keep gaining wider acceptance. So for that reason we've put together another group of his paperback fronts. You can see more of them here, here, and here, and you can see a few rare oddities here, here, and here.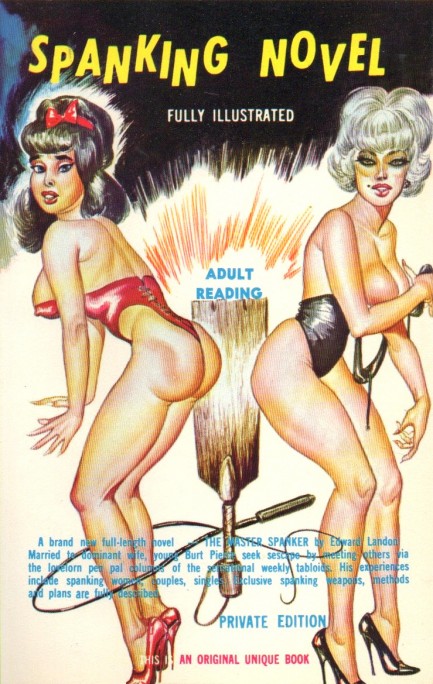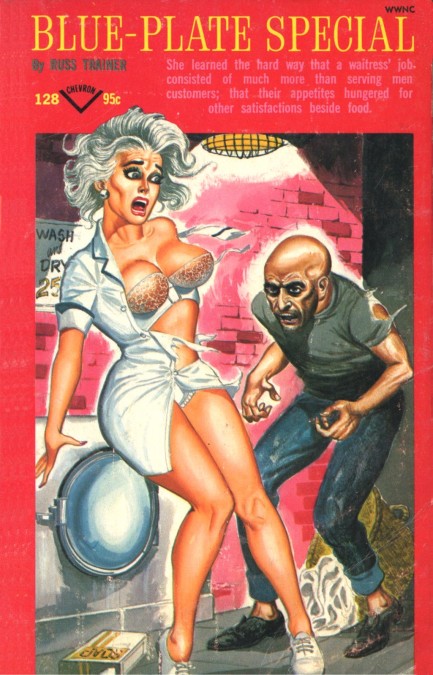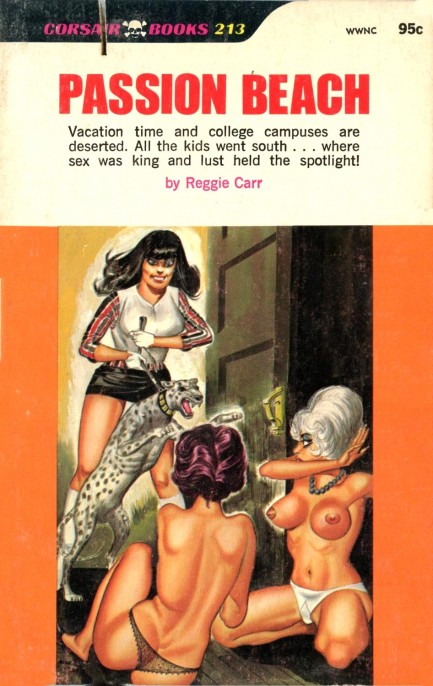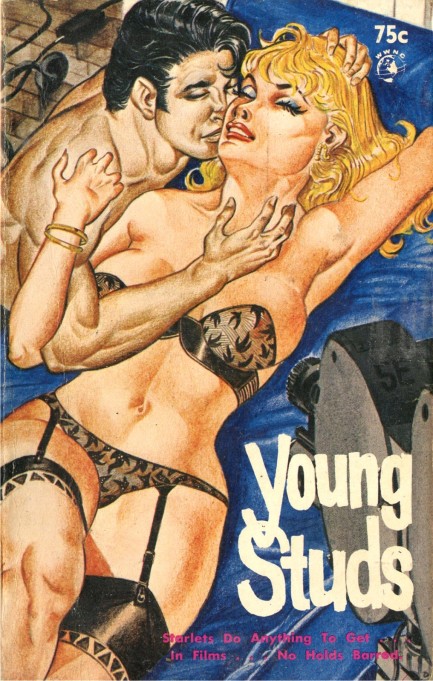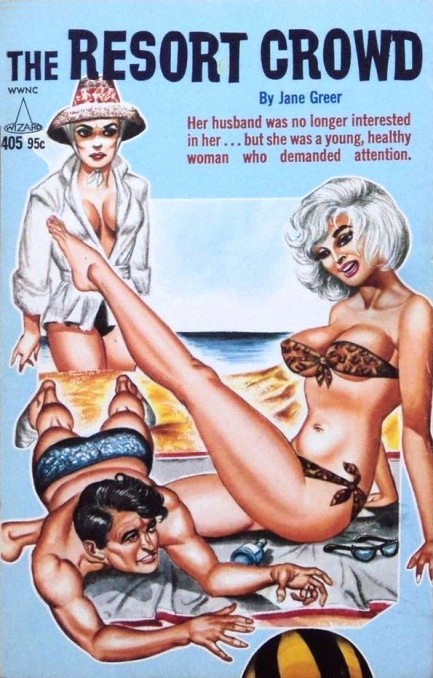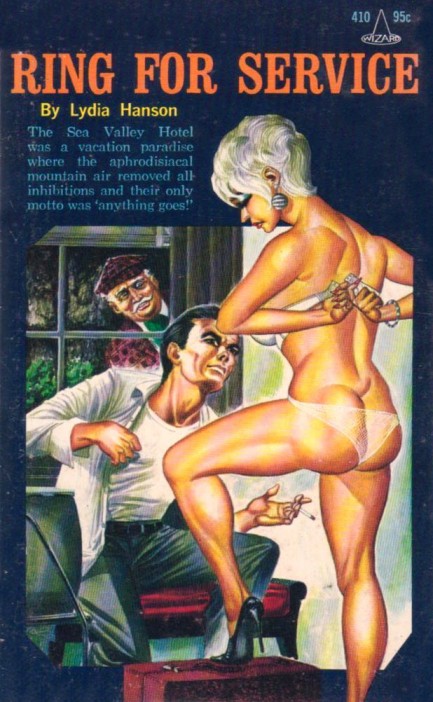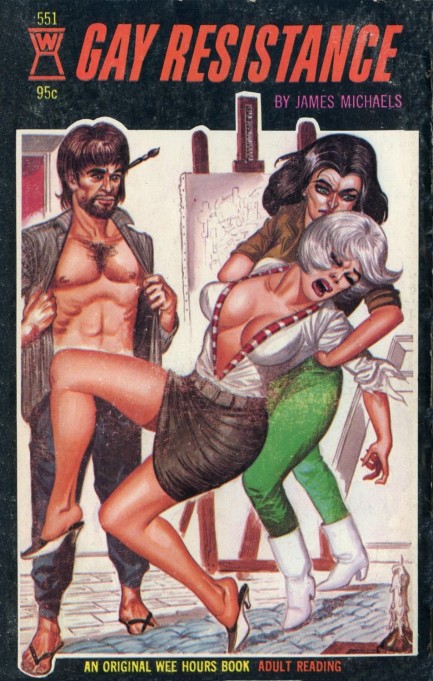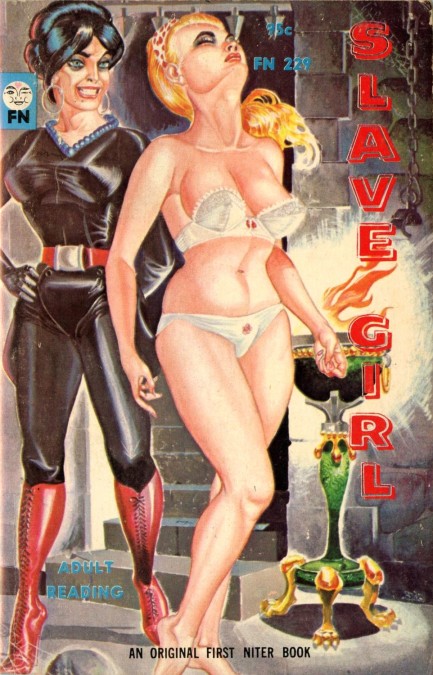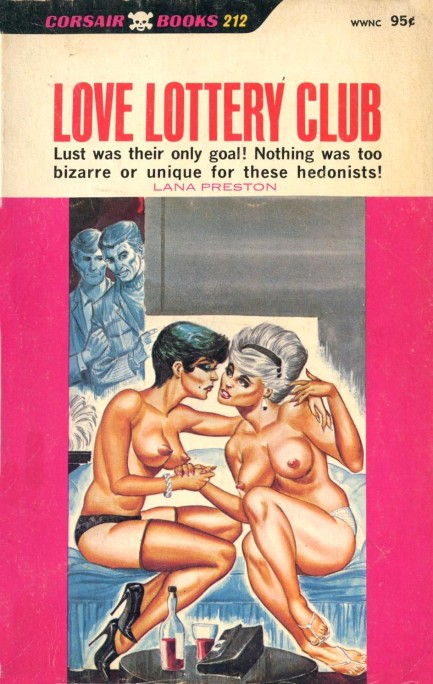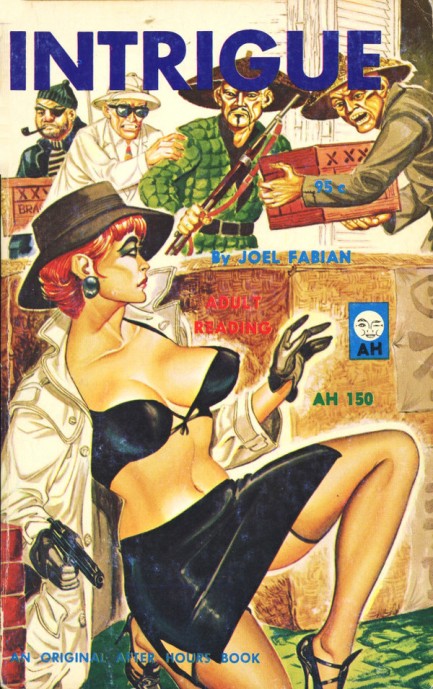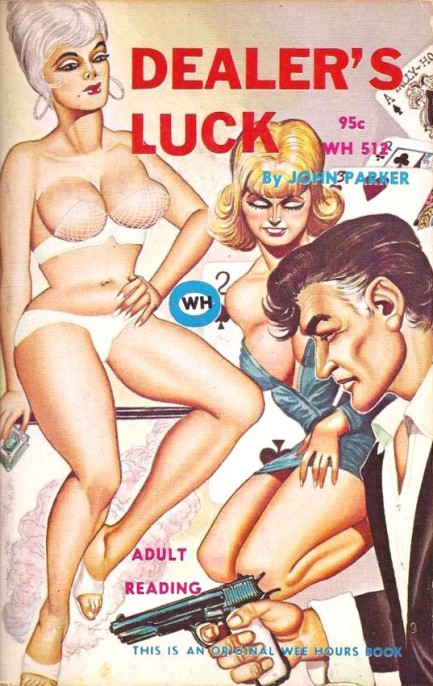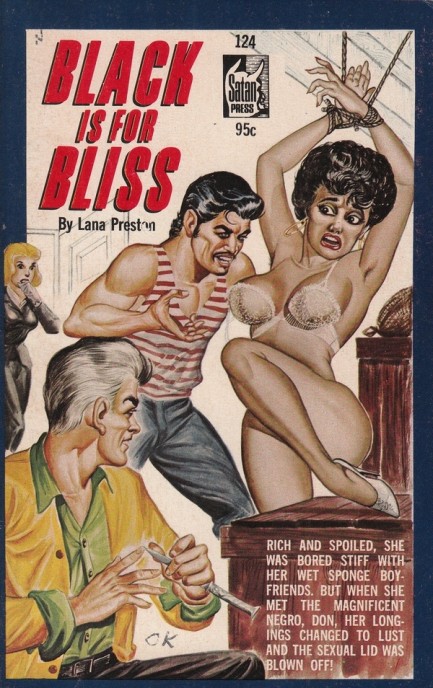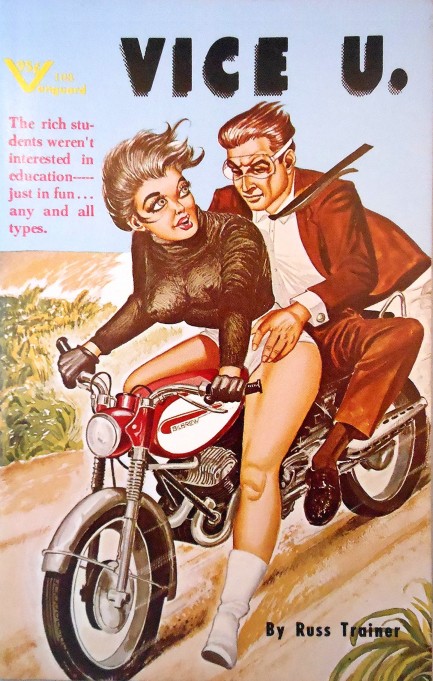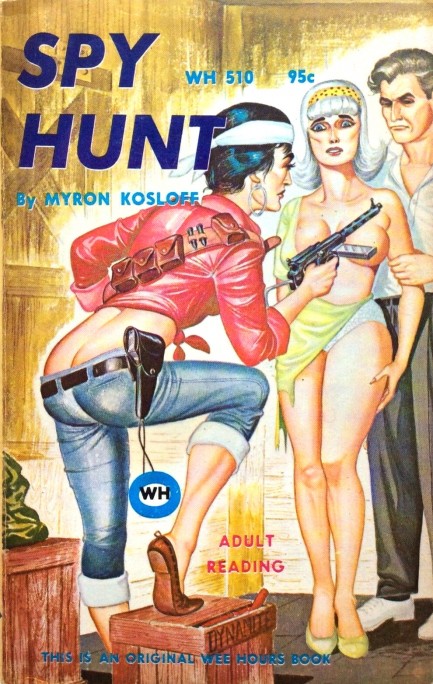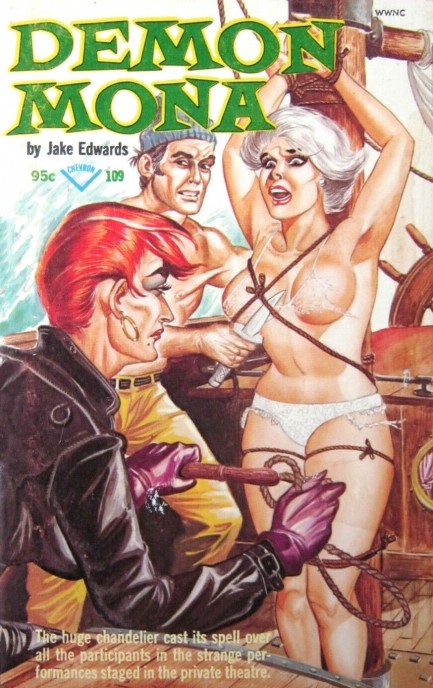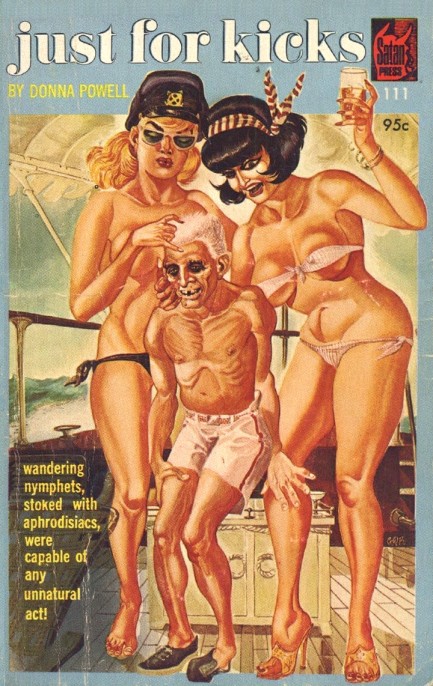 ---
Are you sure I need an entire superhero outfit? I'd feel more comfortable—and frankly more fabulous—fighting crime like this.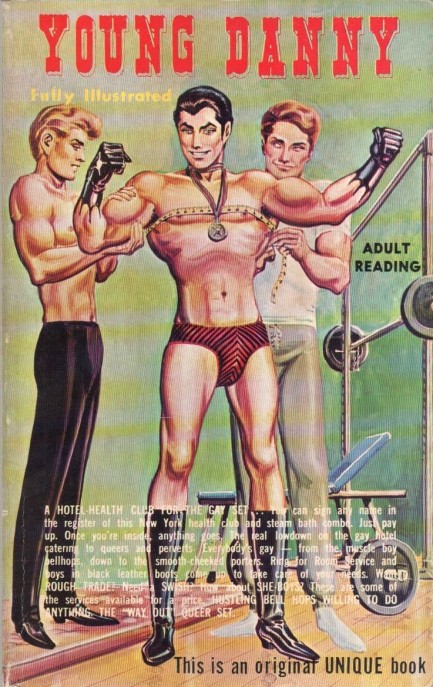 Danny Shannon, the lead character in Peter Sinnot's 1966 sleazer Young Danny does not fight crime. We made that up. He's actually just a regular guy with no superpowers whatsoever, who gets a job working in a combo hotel/health club/steam bath where wild bondage parties are held, and becomes the favored staff member of all the guests. See what we just did there? Staff member? Anyway, by the mid-1960's sexploitation books of all types had reached the point where little was left to the imagination, and this one is a prime example, as its rear cover bluntly proclaims: "Once you enter this hotel prepare to get raped.... or rape... anything goes!"
Eric Stanton is on the cover chores here and—this is where we got the idea about crime fighting—he was strongly influenced style-wise by Jerry Robinson, the comic artist who created Robin of Batman and Robin, as well as Batman's butler Alfred, and the villain Two-Face. Stanton was also a friend of Steve Ditko, the man who illustrated the first Spider Man comics. In fact, Stanton claims that the character of Aunt Mae was his idea. Now we know exactly where the strong comic book feel of Stanton's art came from, and why Danny Shannon looks like a crimefighter having a costume fitting. Or maybe that's just us. You can see plenty more from Stanton here, here, and here.


---