When two incendiary personalities meet the result is bound to be explosive.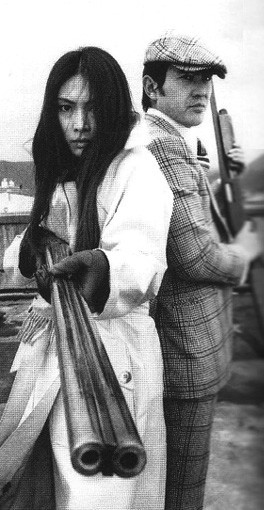 The rare poster above was made to promote the Japanese pinku thriller Asu naki furaiha, aka Jeans Blues: No Future, and it's the only panel-length promo for the movie we've ever seen. Meiko Kaji plays Seiko, who robs the bar where she works. Tsunehiko Watase plays Jiro, who rips off the Yakuza. They crash their stolen getaway cars into each other and from that accidental meeting a partnership is formed and the two scam and rob their way across the countryside like Bonnie and Clyde.
Jiro is a bit more serious of a criminal than Seiko, and is in more severe trouble, but Seiko is loyal to a fault now that she's found a kindred spirit. She refuses to leave Jiro even though the Yakuza are destined to turn up—in Japanese movies you can't realistically hope to shake those guys. But even if doom is the final destination there's fun on the road to ruin—speed, adventure, laughs, a little barnyard nookie, and regularly spaced cop murders. Plus you get Kaji and with her you can't lose, even if she does. Watching this was time well spent. Asu naki furaiha premiered in Japan today in 1974.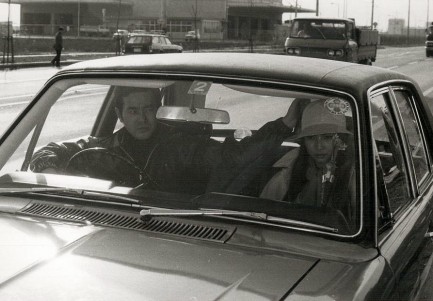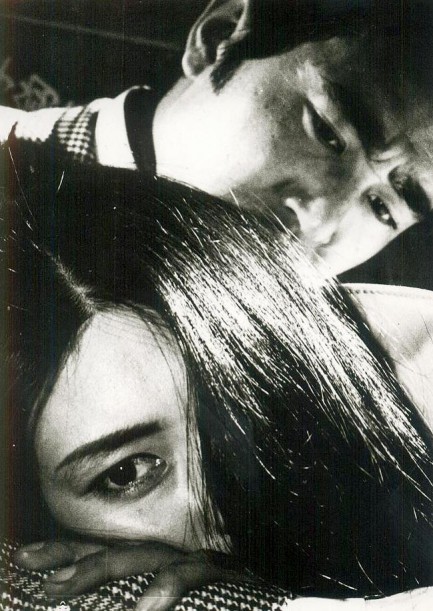 ---