May Britt is spotted in Triunfo magazine.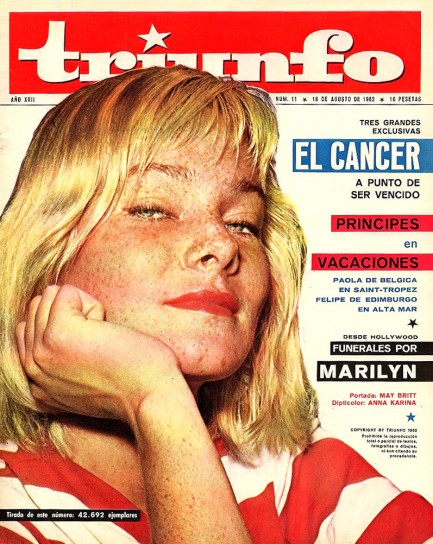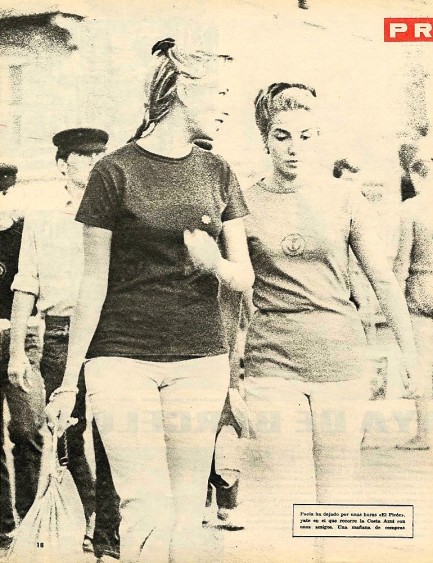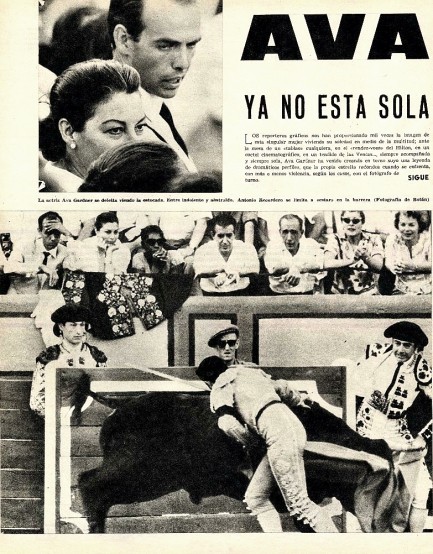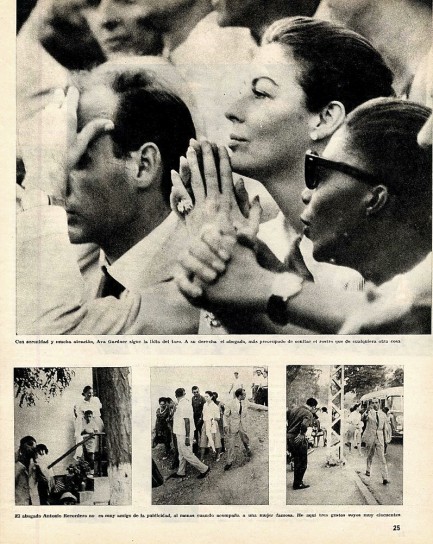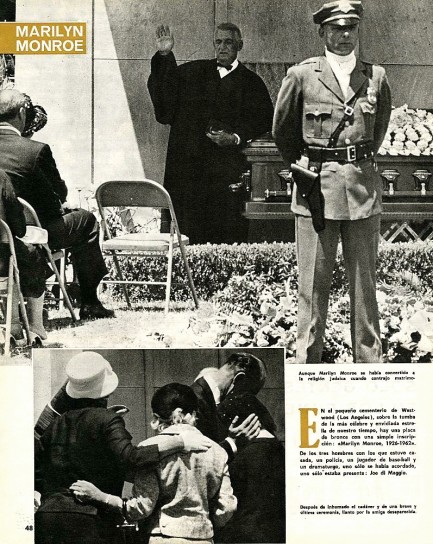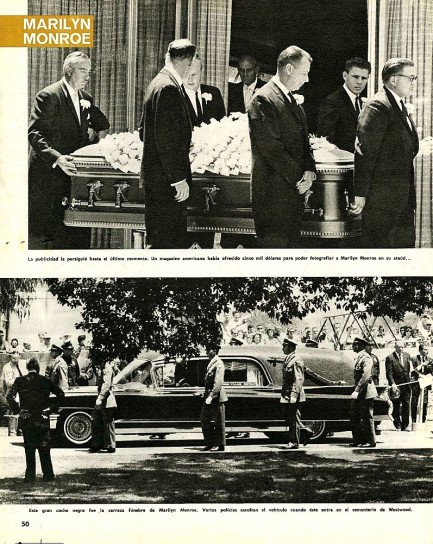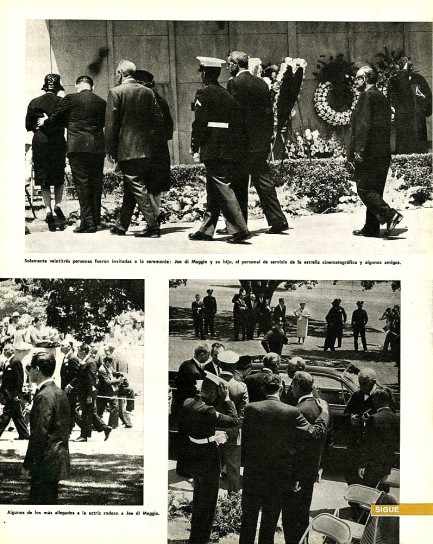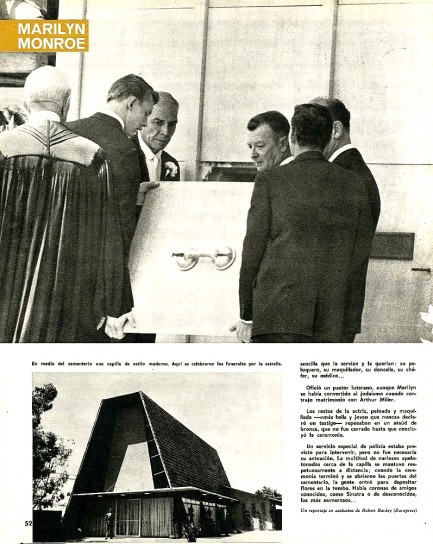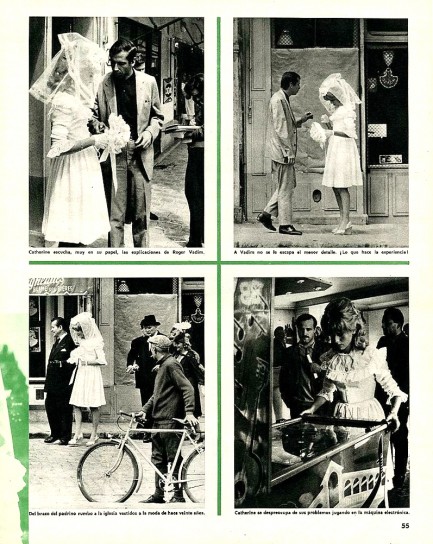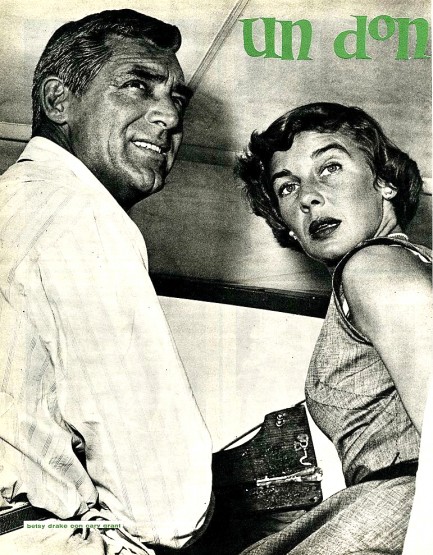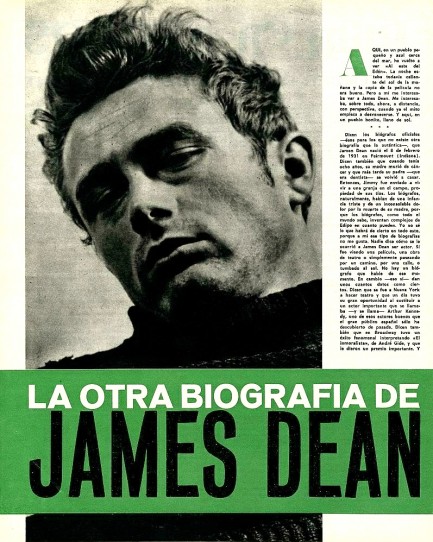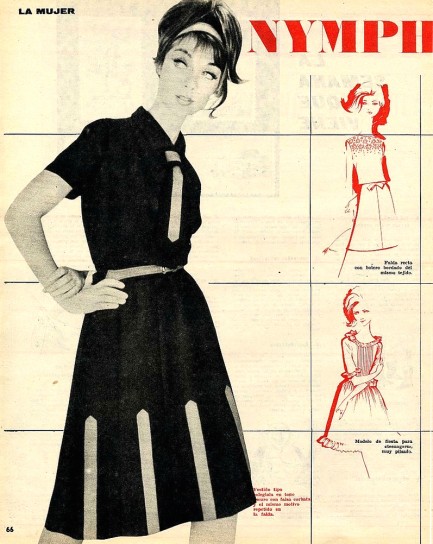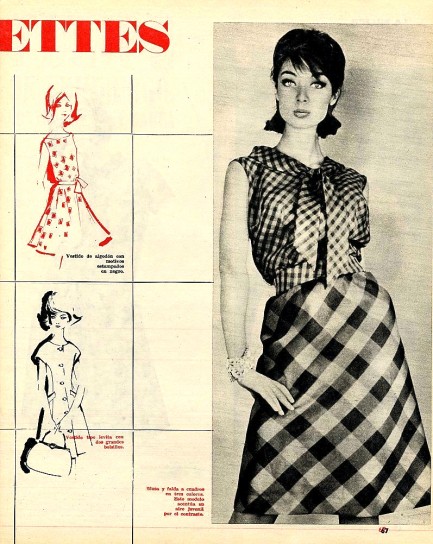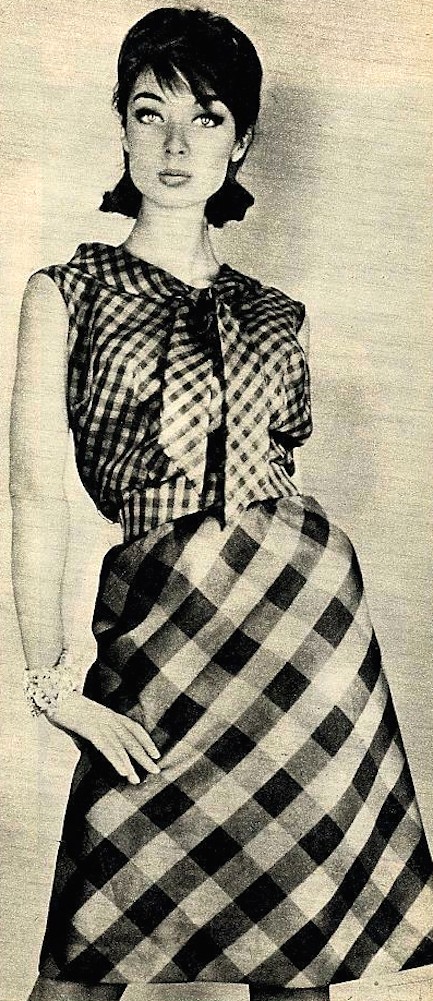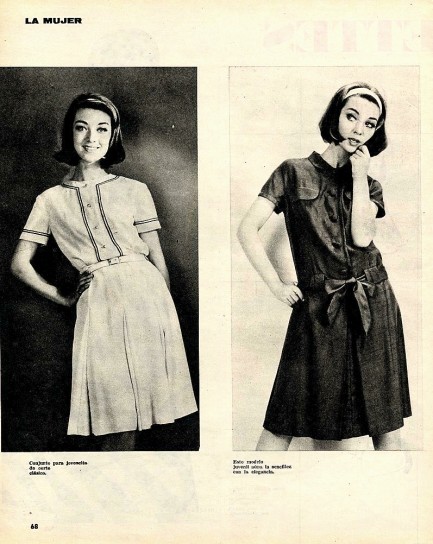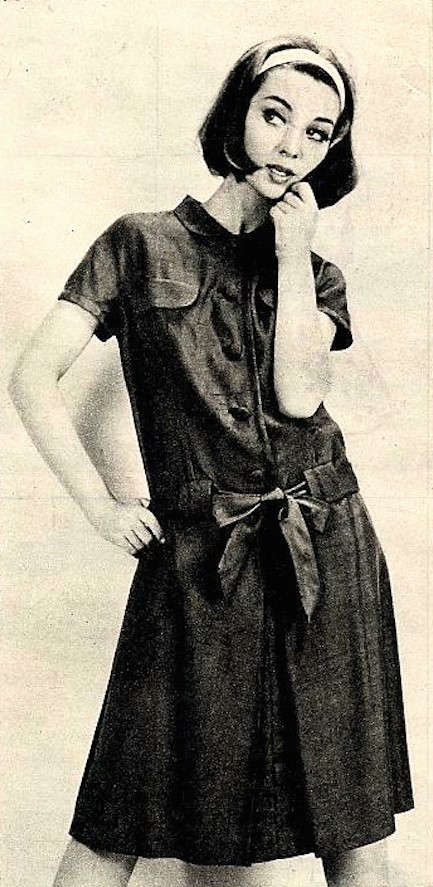 The Spanish magazine Triunfo wasn't the most graphically beautiful of magazines, but it did publish rare celeb photos, such as the colorful cover at top of an amazingly freckled May Britt, and the centerspread of Italian star Anna Karina. Elsewhere in the issue are shots from Marilyn Monroe's funeral, Paola de Bélgica's shopping spree, Ava Gardner's bullfight, and Catherine Deneuve's wedding, plus Betsy Drake, Cary Grant, James Dean, and current fashions. We've shared several of those rare Triunfo centerfolds in the past, and they're all worth a look. You can see them here, here, here, and here.


---
Everybody who was anybody was there.
This photo made today in 1954 shows American singer/actress Abbe Lane posing outside Ciro's nightclub in West Hollywood, California. Lane had begun in show business as a child actress, but became world famous after she married bandleader Xavier Cugat and began fronting his group as a singer. Although this is a famous photo, one you can find elsewhere on the internet, we thought it was worth posting anyway, not just because of Lane, but because supper clubs like Ciro's really don't exist anymore. Ciro's, which by the way was unrelated to the many famous Ciro's that existed in Europe during the Jazz Age, from its opening in 1940 to its closing in 1957 was a favorite spot of screen personalities, singers, producers, and writers, a place where the night's meet-ups and trysts were reported in the next day's gossip columns. Below you see Lane and Cugat, Charlie Chaplin with Paulette Goddard, Lane onstage fronting Cugat's rumba band, Cary Grant with Betsy Drake, Lucille Ball with Desi Arnaz, Jr., and others.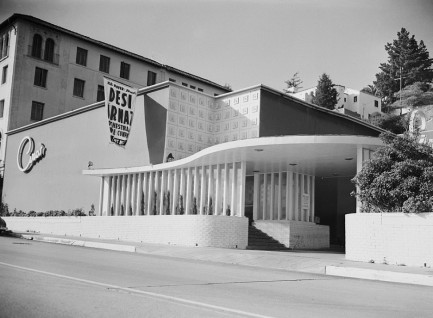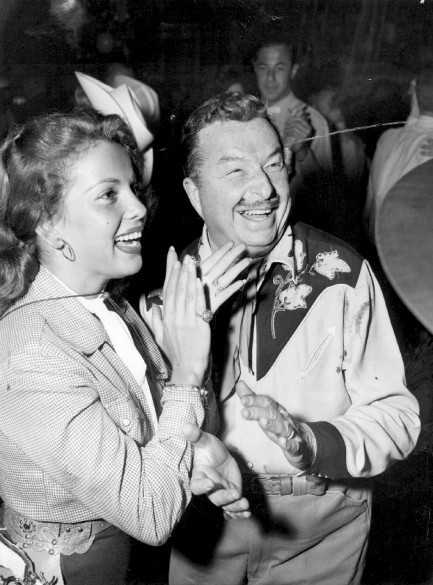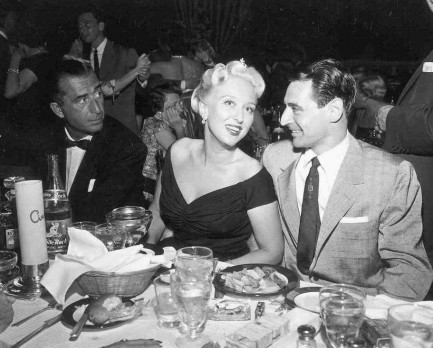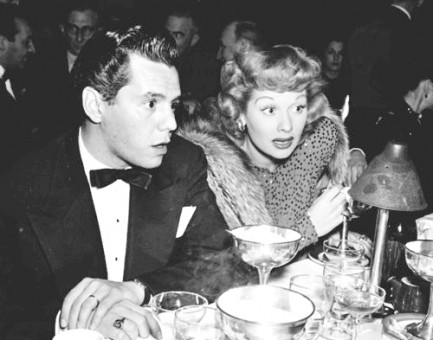 ---