May Britt is spotted in Triunfo magazine.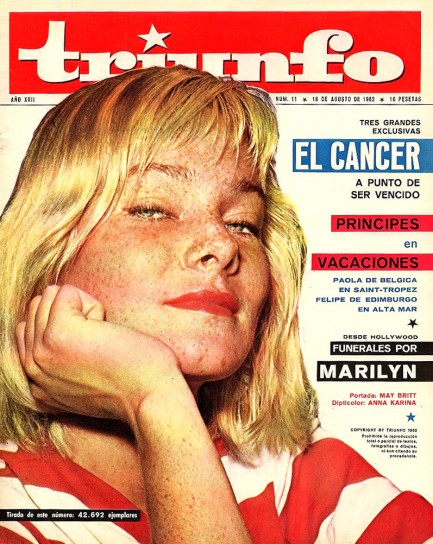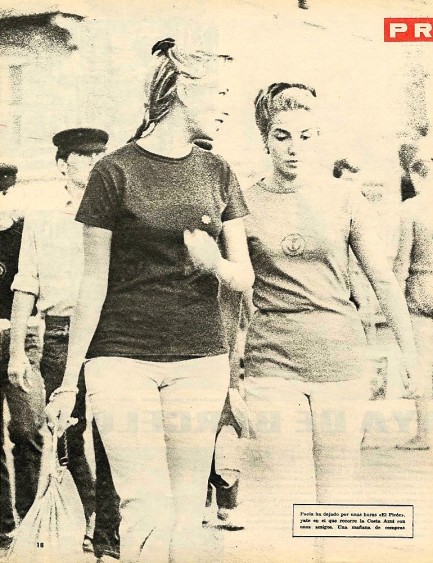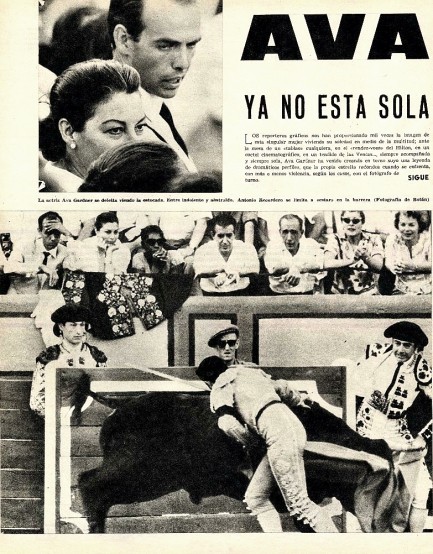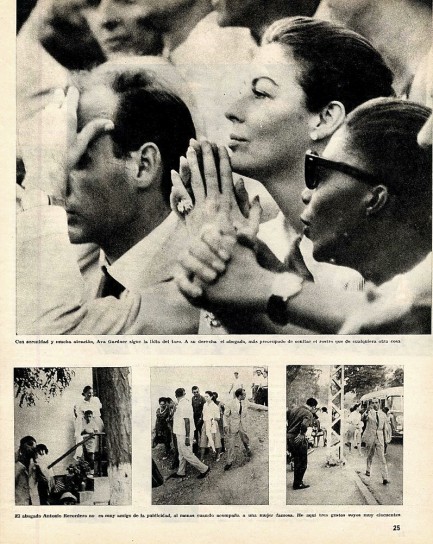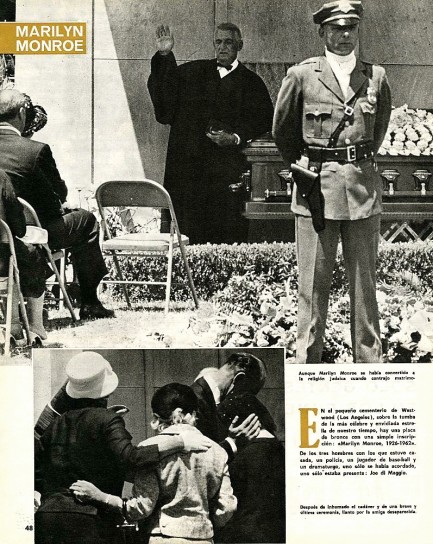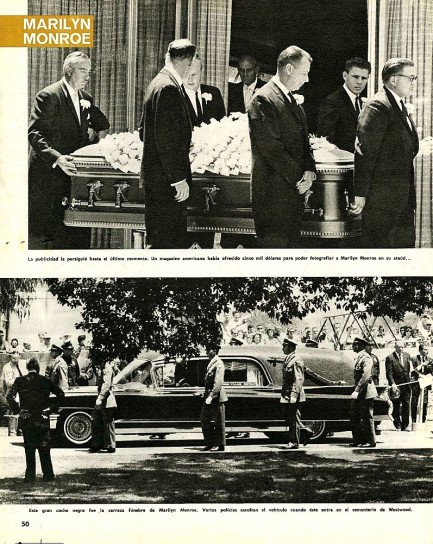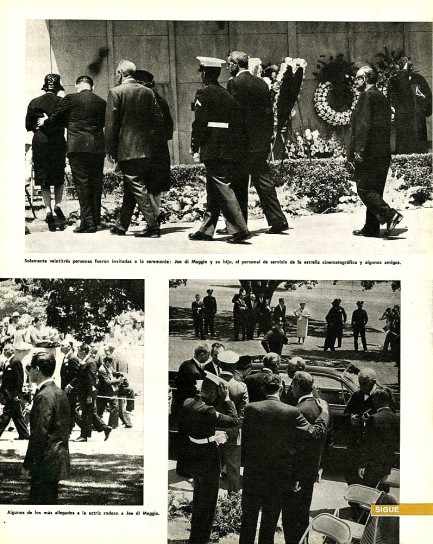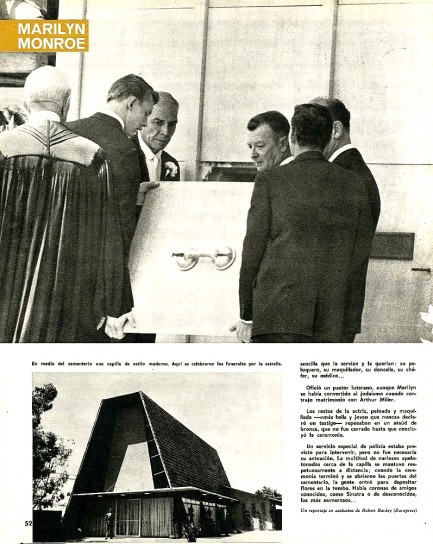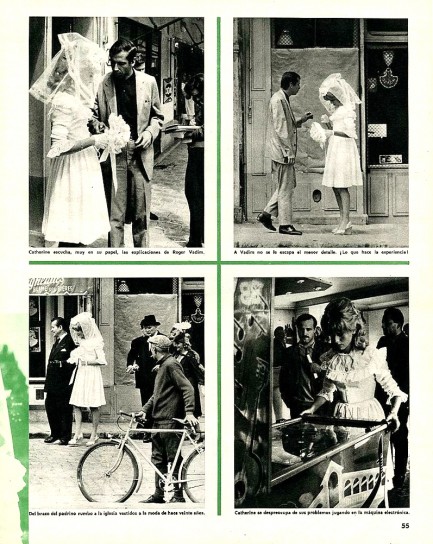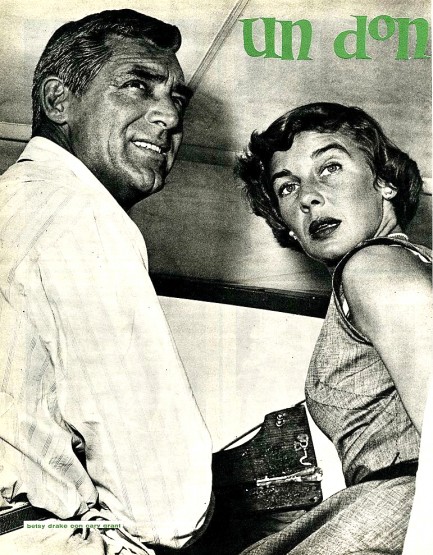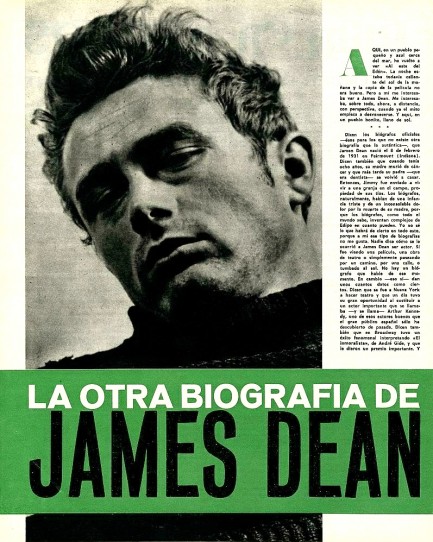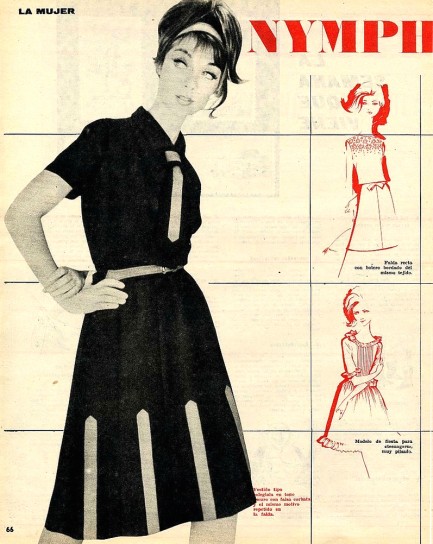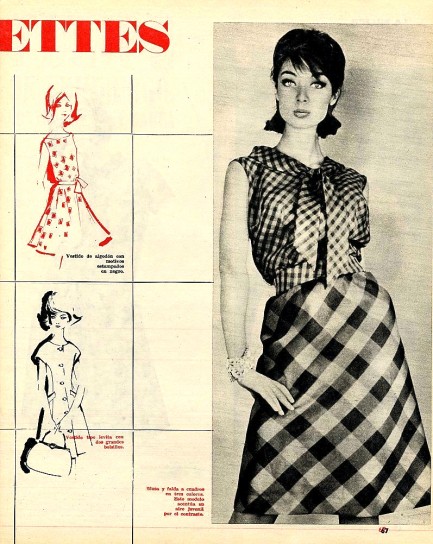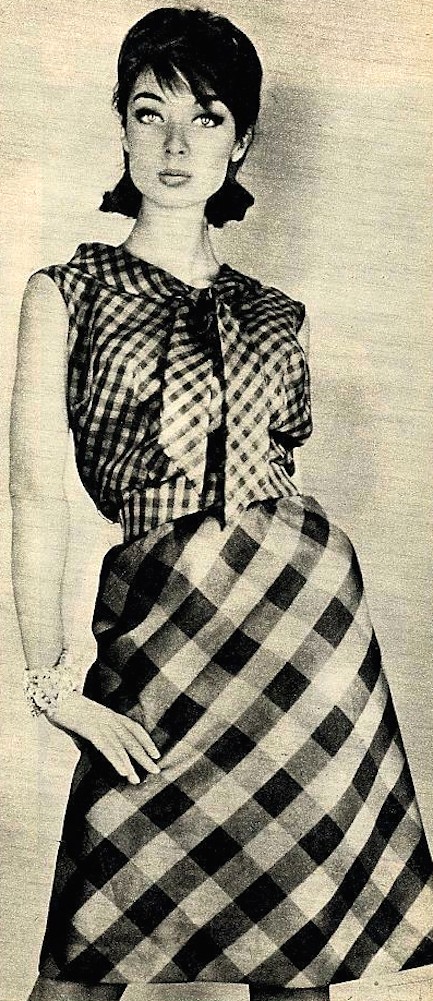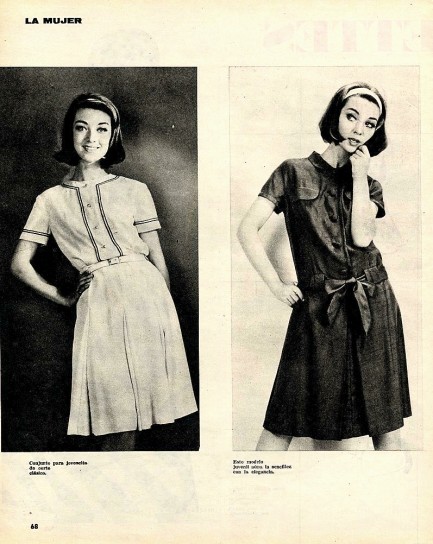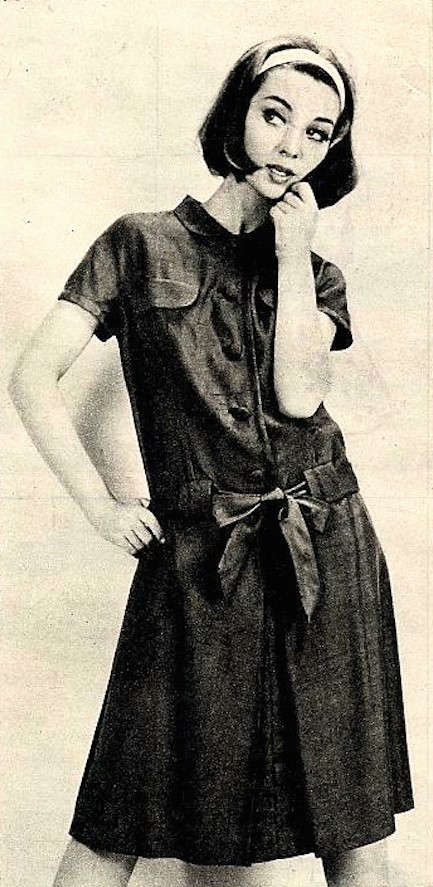 The Spanish magazine Triunfo wasn't the most graphically beautiful of magazines, but it did publish rare celeb photos, such as the colorful cover at top of an amazingly freckled May Britt, and the centerspread of Italian star Anna Karina. Elsewhere in the issue are shots from Marilyn Monroe's funeral, Paola de Bélgica's shopping spree, Ava Gardner's bullfight, and Catherine Deneuve's wedding, plus Betsy Drake, Cary Grant, James Dean, and current fashions. We've shared several of those rare Triunfo centerfolds in the past, and they're all worth a look. You can see them here, here, here, and here.


---
Getting the most out of challenging positions.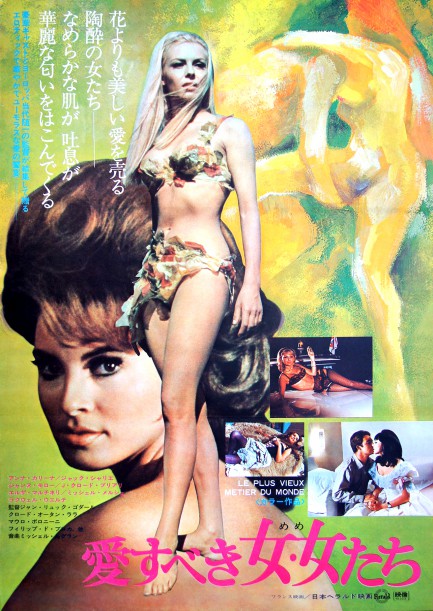 Did we not just see Raquel Welch yesterday, as well as earlier this week? Indeed we did, but we assume you don't mind the return engagement. This Japanese poster with her and

Michèle

Mercier was made to promote the comedy Le plus vieux métier du monde, aka The Oldest Profession, which played in France in 1967 but didn't appear in Japan until today in 1971. We watched it last night, and it's a six-part anthology dealing with prostitution through the ages. For example, the first sketch is set during prehistory—that time inhabited by slender Anglo Saxon fashion models—another is set in ancient Rome, and another during the Parisian gay nineties, where Welch makes her appearance wearing corsets and speaking French. The last segment, directed by Jean-Luc Godard, takes place in the future. Or what used to be the future in 1967—the year 2000.

While all the skits deal with prostitution, some also deal with money, and the efforts of the female characters to obtain it. For instance Welch finds out her dumpy customer is a banker and the rest of the segment follows her ultimately successful gambit to trick him into marrying her. Besides Welch and

Michèle

Mercier, the movie features top sixties sex symbols Elsa Martinelli, Jeanne Moreau, Anna Karina,

Marilù Tolo,

and Nadia Gray. That's a lot of star power in a somewhat low wattage movie, but there are laughs here, as long as you accept going in that comedies about prostitutes are not in any way realistic or politically correct. One great by-product of Le plus vieux métier du monde was a great Welch promo shoot, of which we have photos below. These will probably make you want to watch the film no matter what we think of it.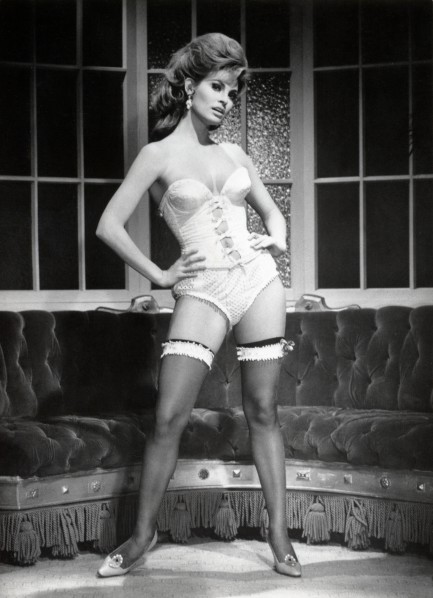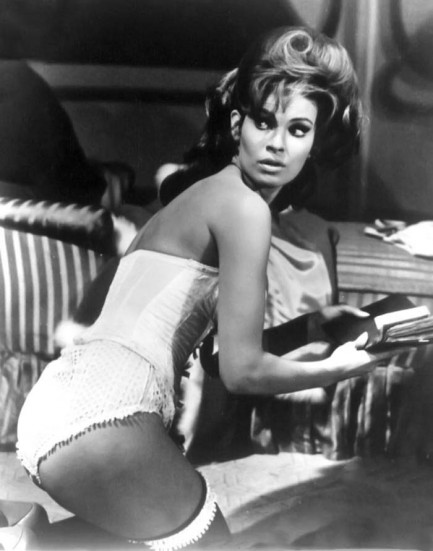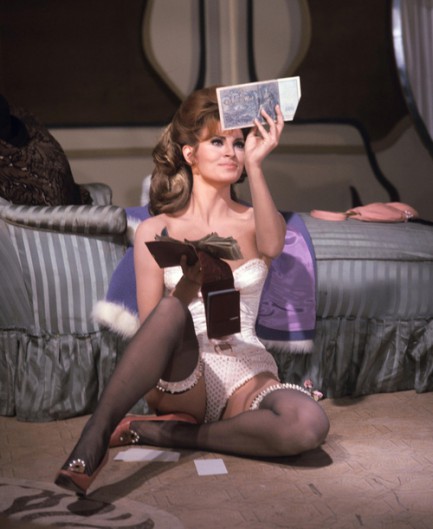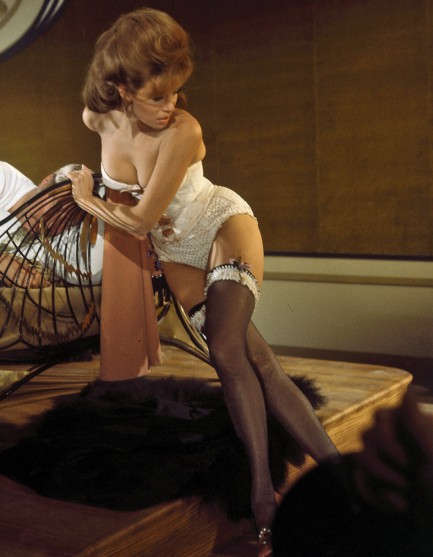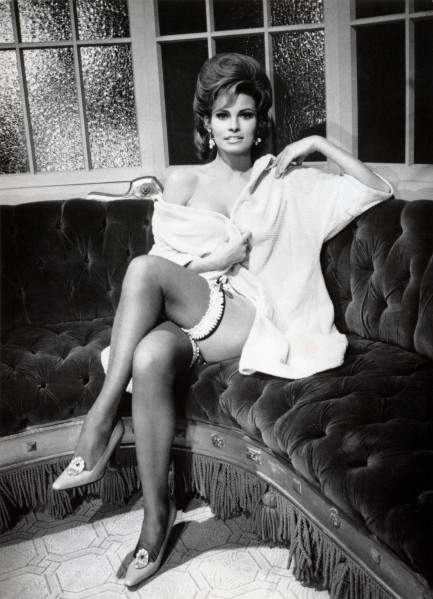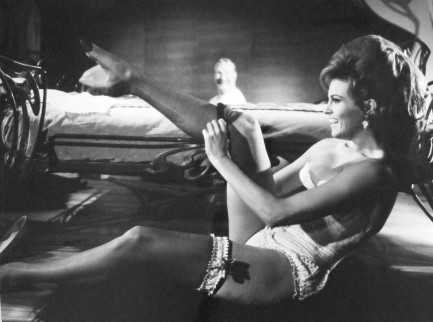 ---
Anna Karina gives an ancient place a touch of contemporary beauty.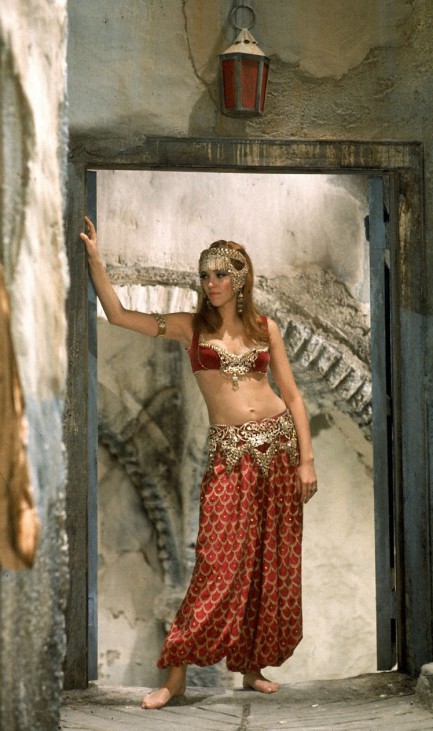 Anna Karina, née Hanne Karin Bayer, is a famed model, novelist, singer, and award-winning actress, who was a muse of French director Jean-Luc Godard, and star of such films as Alphaville, A Woman Is a Woman

, and

Chinese Roulette

. She has also directed two movies, with the latest appearing in 2008. All very amazing, considering she was homeless and unable to speak French when she was discovered by an advertising exec in a Paris café at age seventeen. The above photo was made in Tunisia (standing in for Egypt) for her 1969 film

Justine

.
---