Oh, hi there. You're just in time. I was about to towel off.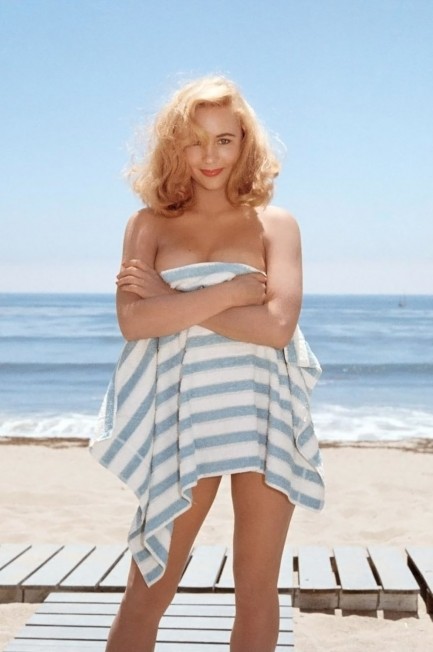 We're going to use a non-word to describe this photo. It's sunshiny. It's the most sunshiny shot we've seen in a while. It shows U.S. actress Joan Staley and was made somewhere in Southern California in 1958. Staley mostly acted on television in shows such as The Asphalt Jungle, Hawaiian Eye, 77 Sunset Strip, and Mission: Impossible, amassing more than one hundred smallscreen credits, by our quick count. Her bigscreen appearances were sporadic, but included Breakfast at Tiffany's, All in a Night's Work, Johnny Cool, and Cape Fear. Most of those roles were uncredited, but she piled up almost twenty. Altogether she had quite a résumé. Did she ever towel off, as our juvenile quip suggests? She did. She was a Playboy Playmate of the Month in November 1958, which means that, like Marilyn Monroe, she made the leap from nude model to Hollywood star. Actually, considering those one hundred-plus television roles you could even argue that, in a way, she was just as successful as Monroe. In a way.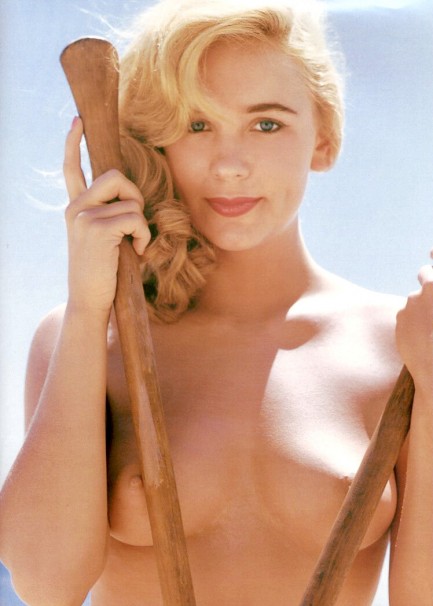 ---
Here's your bourbon. You can add your own water.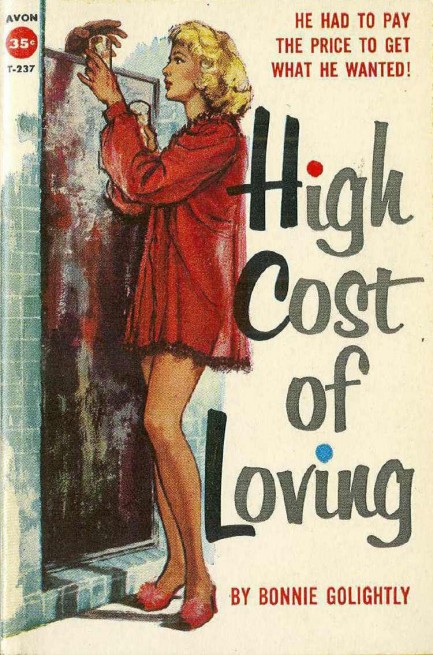 ---