Cold steel is fine but hot lead is a hell of a lot more efficient.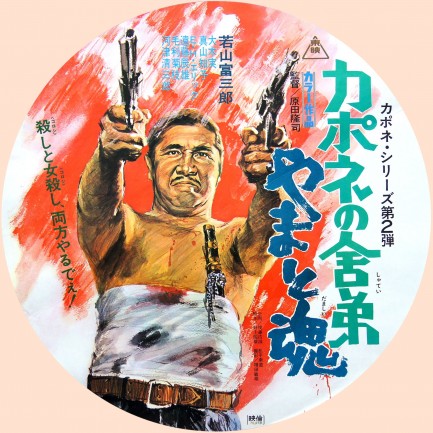 This poster was made for the classic Tomisaburô Wakayama gangster flick Kapone no shatei yamato damashi, known in English as A Boss with the Samurai Spirit. It's the third one we've found for the movie, and as you already know from our previous posts, these round promos are rare. They were made only by Toei Company, as far as we know, and only for a few years during the late 1960s and early '70s. We have others we'll get to later. For now, see two more examples here and here, and a third in this group. Also, you can see the other two Kapone posters here and here.


Update: with these circular promos, lately we've been going back into old posts and uploading the art in two halves for anyone who wants a decent-sized version of their own. That's what we've done today (January 15, 2022). We're always tinkering with old posts. You never what you'll find if you dig around.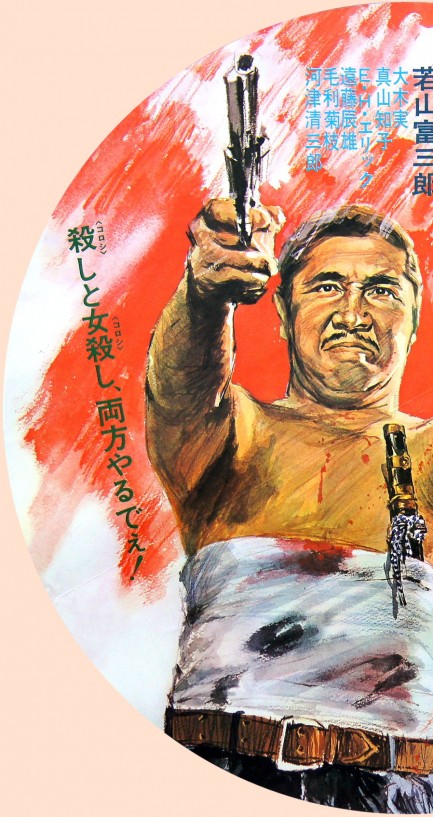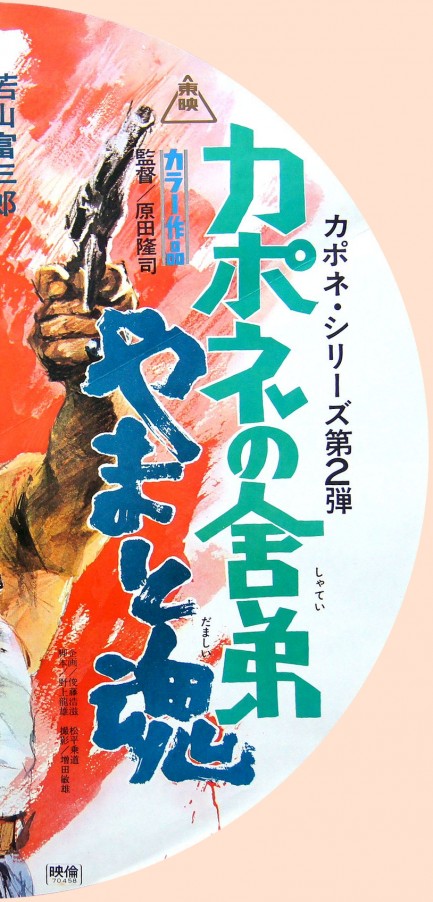 ---
Meet the new boss, nothing like the old boss.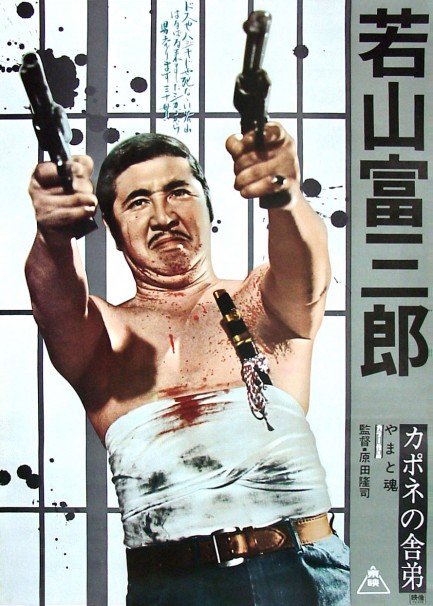 Above, a poster for the Japanese actioner Kapone no shatei yamato damashi, aka A Boss with the Samurai Spirit, aka Capone's Younger Brother: Heart and Speculation, starring the prolific Tomisaburô Wakayama. The movie deals with a hired killer whose latest contract turns out to have wide-ranging consequences, making him turn against his employer. We shared the original poster for this as part of a group post back in 2013. This is a re-issue poster. We don't know exactly when it came out, but the film originally premiered in Japan today in 1971.


---