Love is a many splintered thing.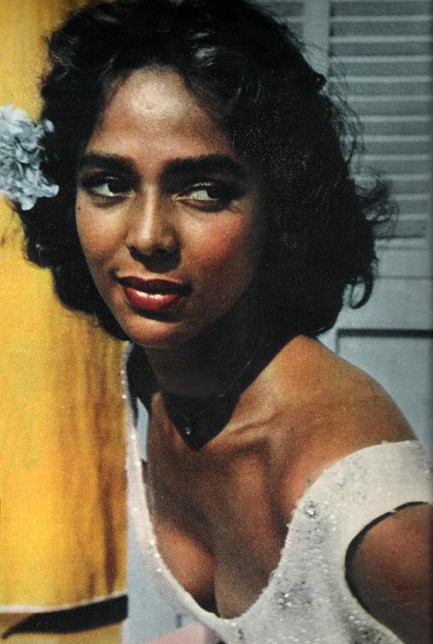 Above, a promo shot of American actress and singer Dorothy Dandridge, circa 1954. Dandridge is a screen legend who behind the scenes suffered a lot of heartbreak and tragedy, including a mentally disabled daughter, and romantic relationships that ended badly. On the other side of the ledger she had talent to burn and was the first African American woman nominated for an Academy Award for Best Actress, for her perfornamce in Carmen Jones. Her legacy is secure.
---
I feel like the music sounds better with you.

Japanese promo poster for Carmen Jones, Otto Preminger's all black version of Bizet's opera Carmen, starring Dorothy Dandridge, Harry Belafonte, Pearl Bailey, and Diahann Carroll. Carmen Jones opened in Tokyo in April 1960.
---