Okay, who am I now? I'm you—when you got shitfaced last Friday, couldn't get it up, then barfed and passed out.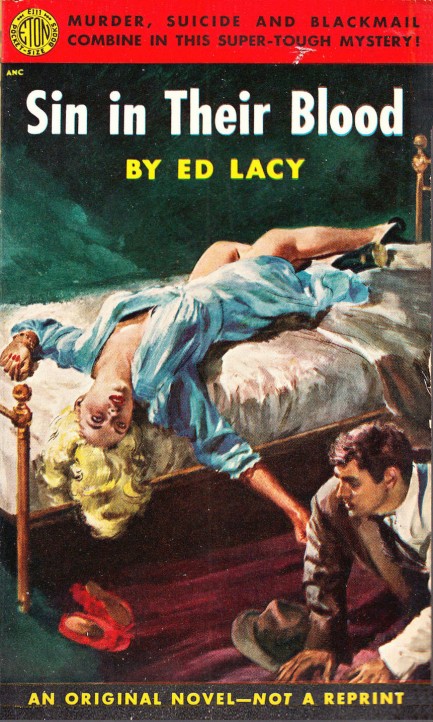 The woman on the cover of Ed Lacy's, aka Leonard Zinberg's 1952 novel Sin in Their Blood is supposed to be dead, but we kind of like our alternate interpretation that she's clowning around. Whether dead or joking, though, based on the art you'd never guess the book is about a rightwing organization extorting a black man who's passing as white—thus the sin in his blood—but that's exactly what's at the crux of this tale. Lacy, who was white, dealt with African American issues quite a lot. He's actually credited by some with inventing the first black private eye—Toussaint Marcus Moore. The first Moore novel, 1957's Room To Swing, won an Edgar Award—crime fiction's top honor.
African American subject matter was important to Lacy. From the earliest years of his career he explored racial issues, for instance in 1940's Walk Hard—Talk Loud, which is about a black prizefighter. During the 1950s he was married to a black woman and lived in Harlem, so he was always writing what he observed personally. Harlem is where he blossomed as a writer, where he lived much of his life, and where he died in 1968. Today Lacy is remembered as an important contributor to crime fiction, and we recommend his work. As a side note, the above cover would have fit perfectly into this collection, one of the most interesting groups we've shared over years, we think. And for good measure you can see another in the same style here.
---
If someone knocks, don't answer.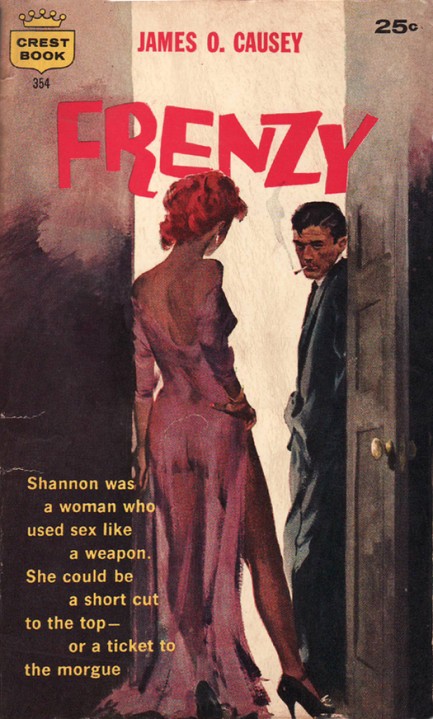 It's a good thing the real world isn't like the worlds of pulp and mid-century crime fiction. In those realms, when a woman receives an unexpected visitor the result is often disastrous. Bad cops, evil crooks, ruthless blackmailers, lecherous uncles, and all sorts of nasty characters usually await on the other side of the door. Above and below you see a collection of mid-century paperback fronts showing those fraught moments just after a woman opens her door to trouble, or trouble takes matters into its own hands and busts its way in. Our recommendation: in the event of an unexpected knock just go out the window.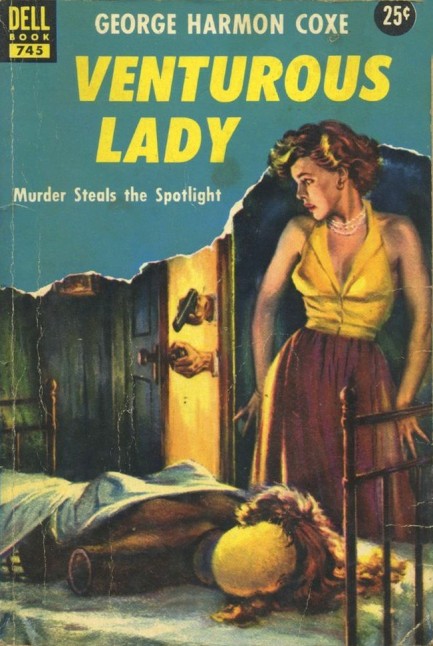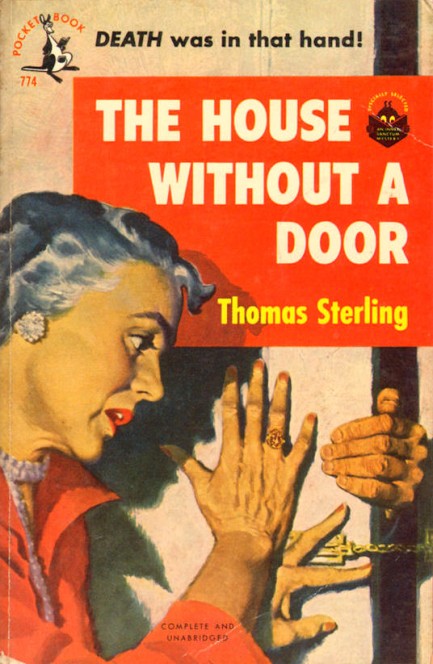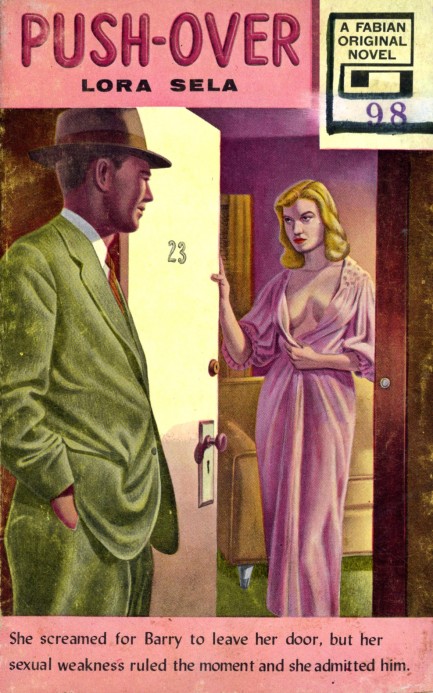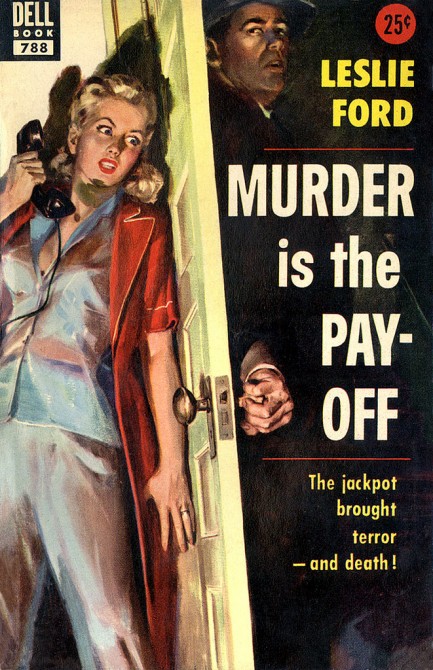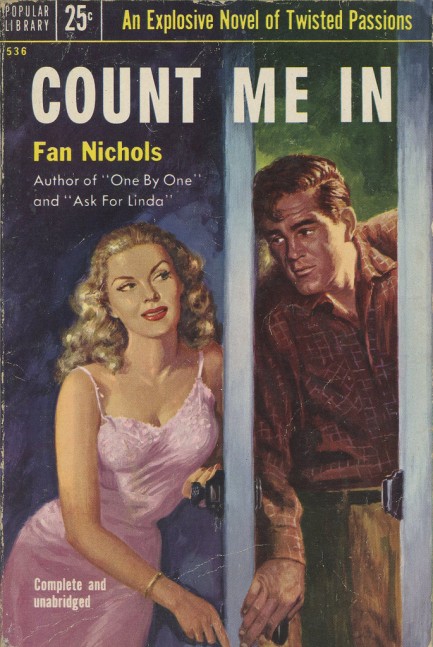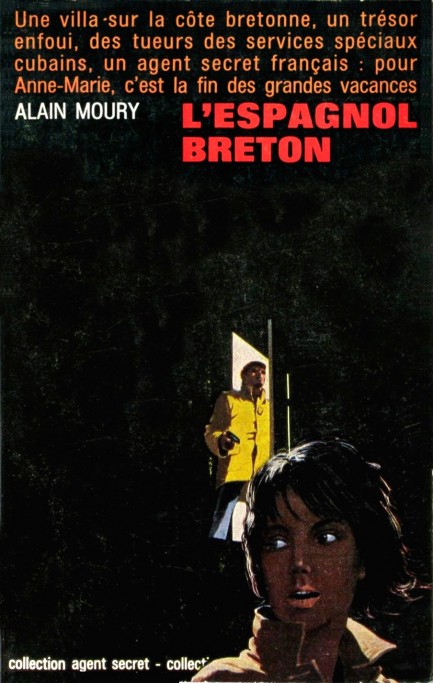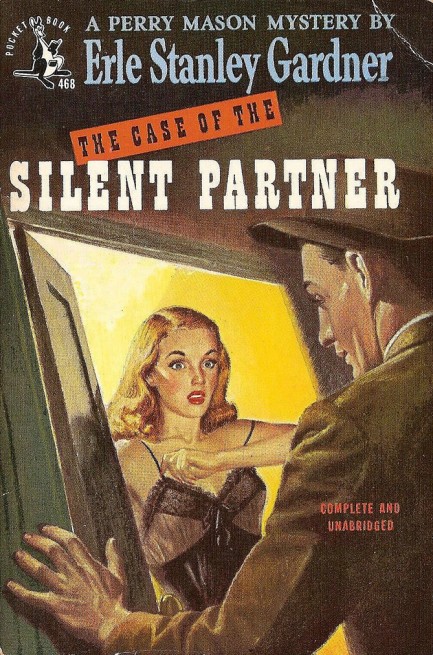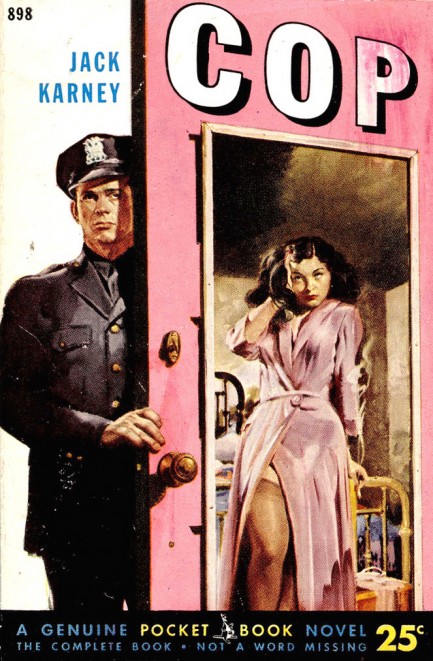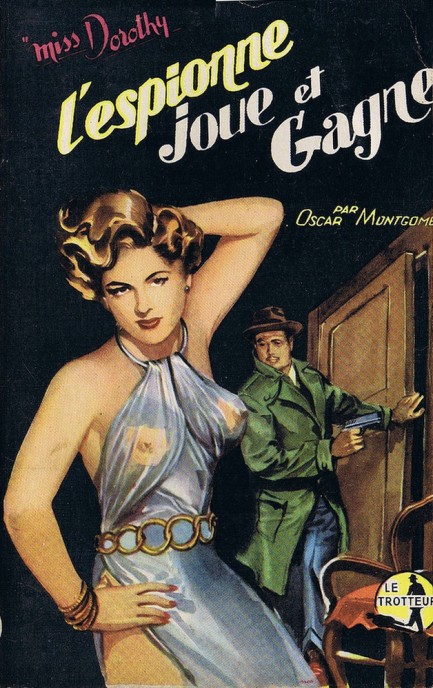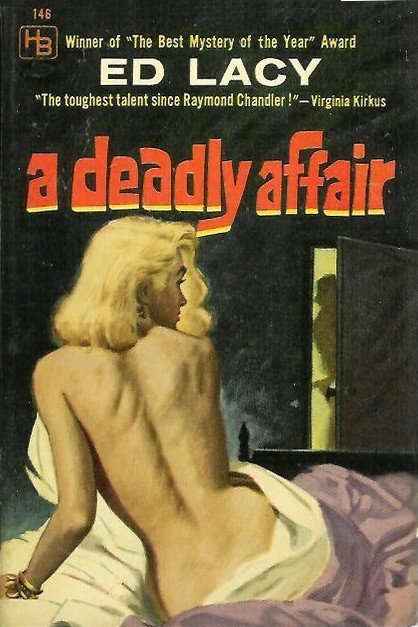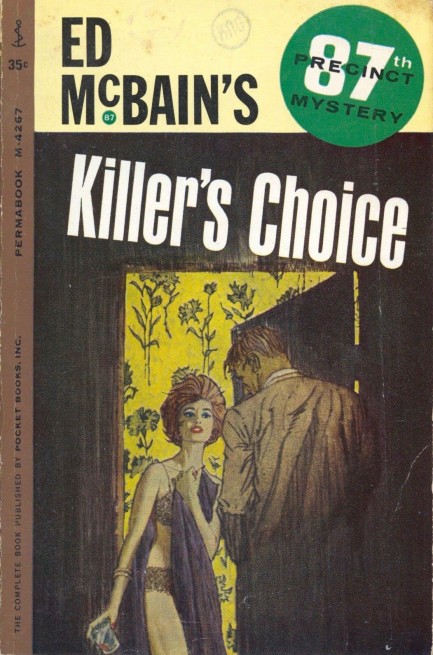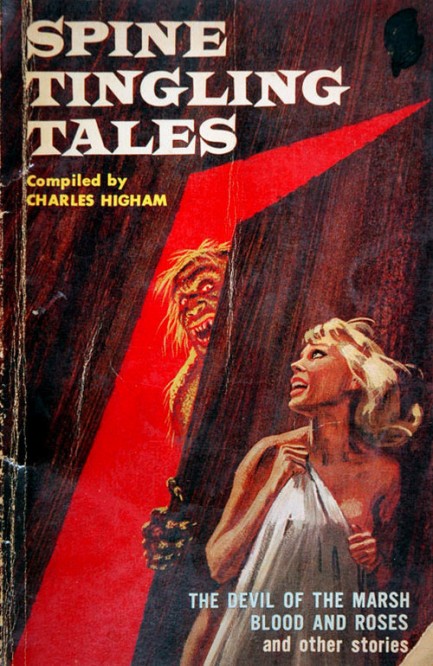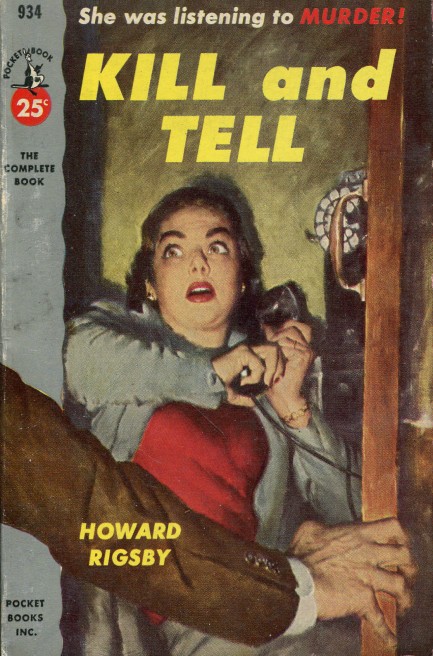 ---
Silly boys. I wonder if they'd be fighting if they knew that no matter who wins I'm going to lei them both.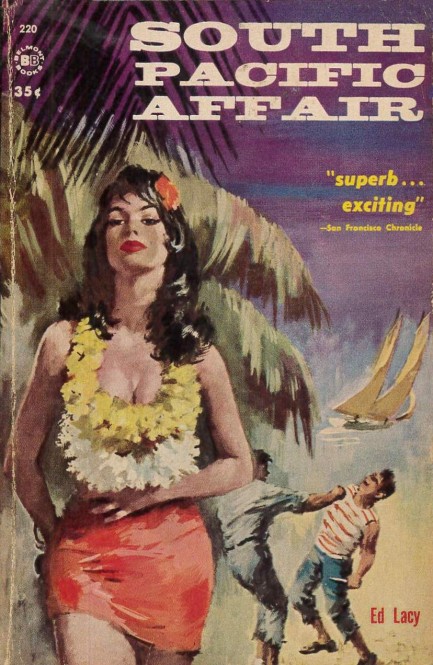 This cover for Ed Lacy's 1960 novel South Pacific Affair makes us suspect artist George Ziel was thinking along the same lines as us—i.e. it's interesting that he painted the island woman with two leis around her neck. Here's a fun fact: while we know several people, us included, who've come to the physical defense of women in danger, we don't know a single man who's ever fought due to romantic rivalry. We asked around. Nobody admitted to it. Is it generational? Every woman we know would stop this fight in its tracks with: "Hey! Idiots! I'm not a 24-pack of Coors! I choose, and it's neither of you!" But the cover misleads, as they sometimes do. There's no literal fight over a woman. There's a fight over a sexual betrayal, but the catalyst is years in the past and 7,000 miles away.
We've read a few Ed Lacy books, and all of them have been about crime and graft in urban settings. South Pacific Affair expands his field of interests to the classic fantasy of life in paradise. Ray Jundson is an American living on the fictional French Polynesian island of Numaga who can't see the beauty of his circumstances. He's torn between staying there, continuing to sail from island to island trading goods, and marrying his island sweetheart Ruita, or letting his wanderlust and desire for riches carry him away toward unknown solo adventures, possibly even back to the U.S. Frankly, for a man with everything he's way too jaded for realism, but you have to follow the author's lead.
We don't know if Lacy ever went to French Polynesia, but the details read as if he did. That's good, because other than travelogue, nudity, and a lot of soul searching by Ray, nothing much happens in the book until, more than halfway through, a smallpox outbreak brings on a countrywide quarantine. One captain defies the law, sails from Papeete to Numaga, and tries to offload passengers, while downplaying the severity of the disease. That's on-the-nose for 2020, don't you think? Turns out he's actually trying to jettison a group of advanced cases and Ray is one of the people fate places in a position to stop this deadly maneuver.
This is Ray's first motivated act in the entire book, but fortunately not his last, which means the final third of the story gets interesting. Too bad that newly found motivation leads him to set up a scam involving a fake Polynesian princess, credulous American tourists, and the island equivalent of pimping. It may sound farfetched, but we can tell you from personal experience: spend enough time on a tropical island and anything can seem like a good idea. South Pacific Affair isn't Lacy at his best, but for knockaround guys like us, it was pleasantly familiar. Overall, we think it's worth reading for its unusual status in the Lacy bibliography. But we offer no guarantees.


---