Best ever reason to brave crosstown traffic.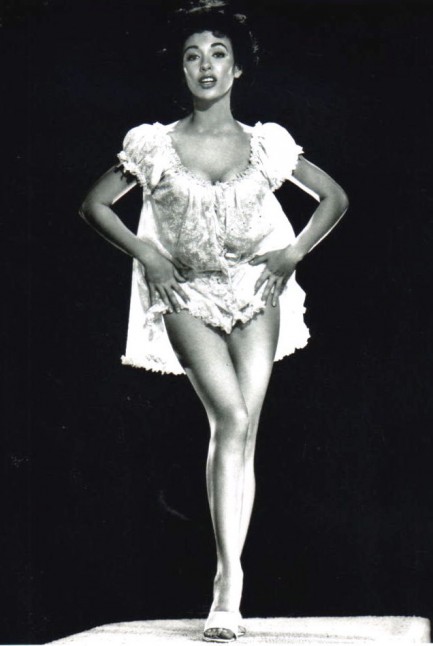 Sultry Puerto Rico born actress Rita Moreno, who many remember from her role as Anita in the 1961 Hollywood adaptation of the 1957 Broadway musical West Side Story, is one of the few performers to have won all four major
annual American entertainment awards—i.e. the Oscar, the Emmy,
t

he Grammy, and the Tony. She's also won a

Golden

Globe, been awarded a Presidential Medal of Freedom and a National Medal of the Arts, received a star on the Hollywood Walk of Fame, and been bestowed the Screen Actors Guild Life Achievement Award. There are even more awards, too numerous to list, and on top of all of them, she was also awarded some awesome genes, because not only is she very beautiful in the top photo from around 1960, but she still looks good today at age eighty-five.
---
Her career had no legs but she sure did.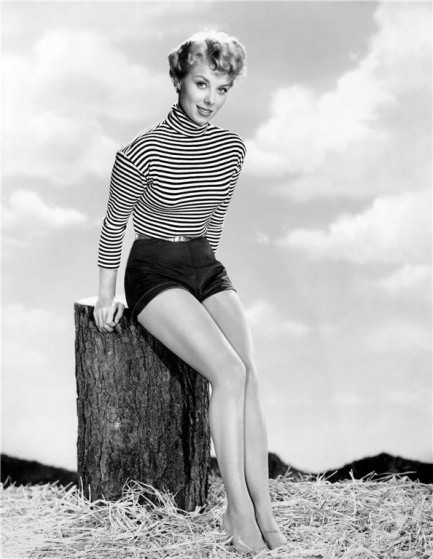 Seems apropos on this first day of August to feature Adelle August. A fairly obscure actress, she was born Adele M. Slaybough in the state of Washington, where she won the 1952 Miss Washington title before making her way to Hollywood. There, she appeared in seven movies in 1955 and 1956 but quickly faded from the show business scene, her last appearance being as an envelope and statuette handler at the 1958 Emmy Awards. To this day, though, she's remembered—correctly, in our humble opinions—as having some of the best legs ever.
---