Bond takes a shot at Thai readers.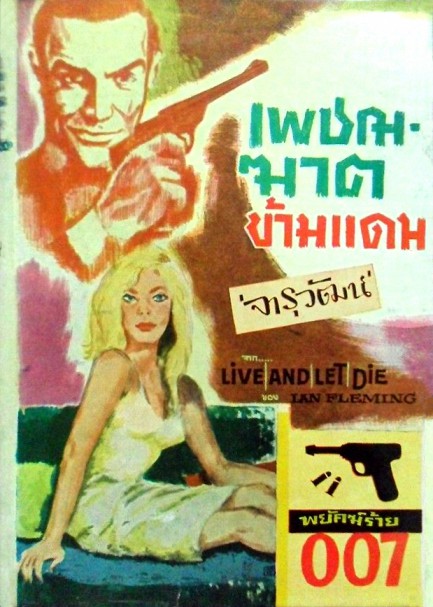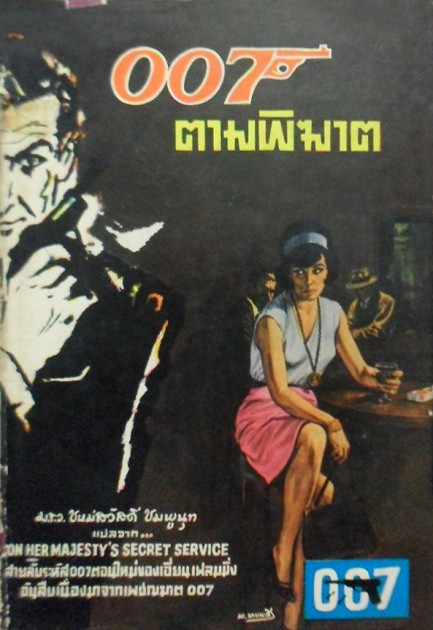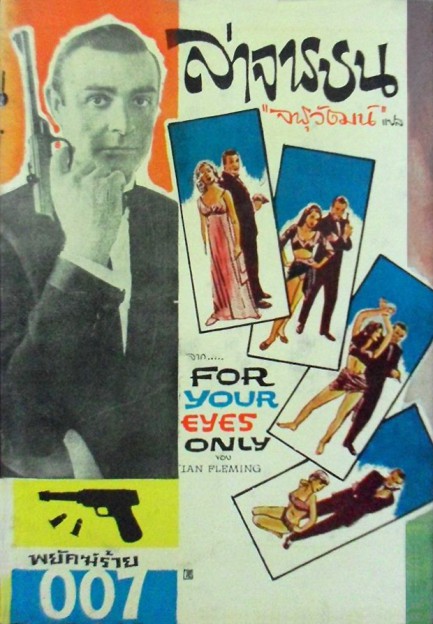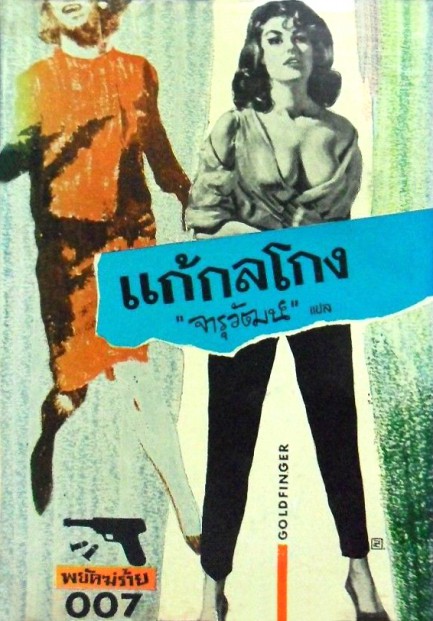 The above book covers for the James Bond novels Live and Let Die, On Her Majesty's Secret Service, For Your Eyes Only and Goldfinger come from Thailand, where a martini is a "

hăy láa bprà-pâyt kók-tayn

," a phrase sure to leave even international badass James Bond a sputtering mess. At the very least, he can forget about getting it shaken not stirred. No way he can pronounce those words, cunning linguist or not. Of course, being Bond, there's always some slinky English-speaking femme fatale happy to help him out before a) bedding him and b) trying to kill him. It's the same for us, except the slinky femmes are the Pulp Intl. girlfriends, and after bedding us they make us help with chores, which is a little like being killed. Bond never did chores. And next time they ask us we're going to say that to them with a straight face—James Bond never did chores. We'll let you know how that works out.
---
Tamiko looks more like a Tanya or a Theresa to us, but what do we know?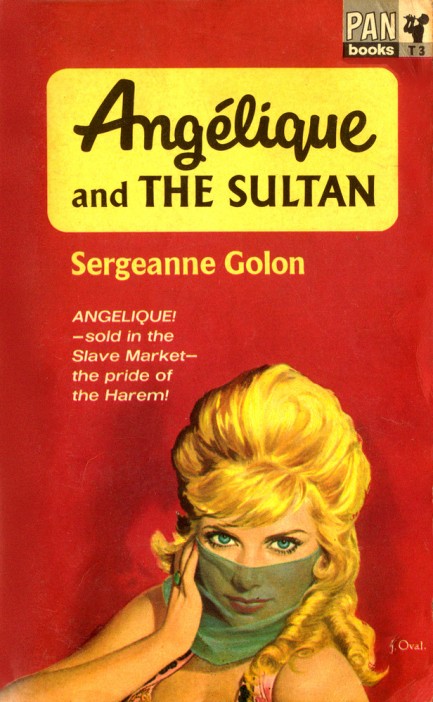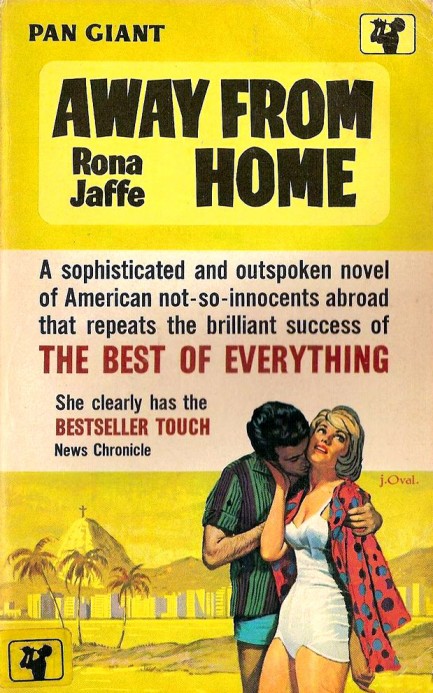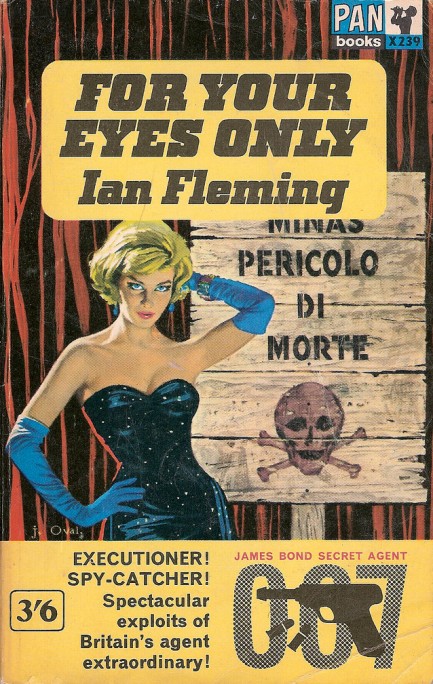 Above, five pulp pieces from illustrator J. Oval, including Ronald Kirkbride's bestseller A Girl Named Tamiko (with its suspiciously non-Japanese-looking cover subject), and two from Sergeanne Golon's famed Angélique series. Sergeanne Golon was actually a pseudonym for French author Anne Golon and her Russian husband/historical researcher Serge, aka Vsevolod Sergeïvich Goloubinoff. J. Oval was a pseudonym for artist Ben Ostrick, who was a major illustrator of both books and magazine articles in the 1950s and 1960s. These covers are circa late 1958 to 1962.
---
Proudly serving Her Majesty since 1953

Below, nine first edition hardback dust jackets for Ian Fleming's James Bond series, by British illustrator Richard Chopping. You can see another first edition, Dr. No by artist Pat Marriot, at the top of a previous post here.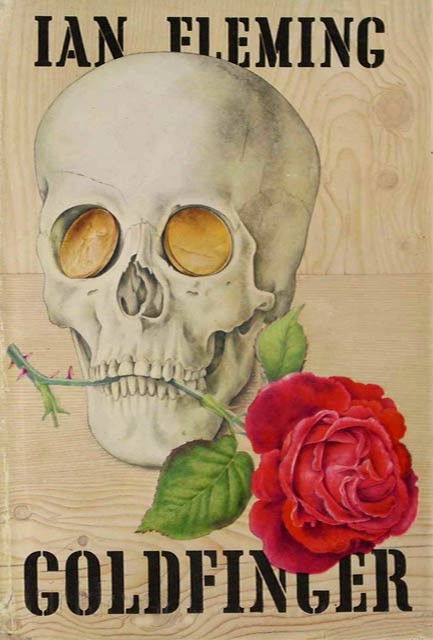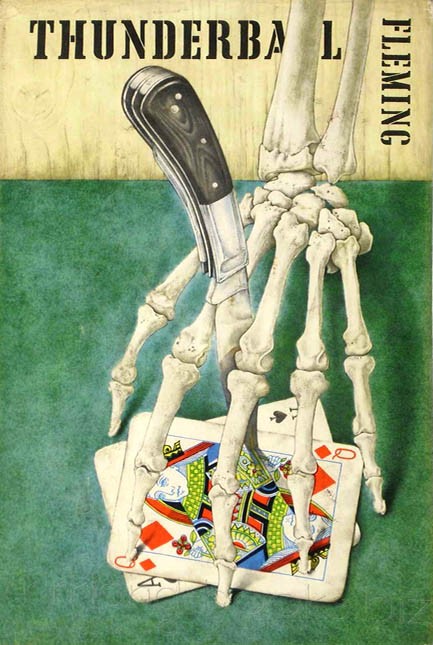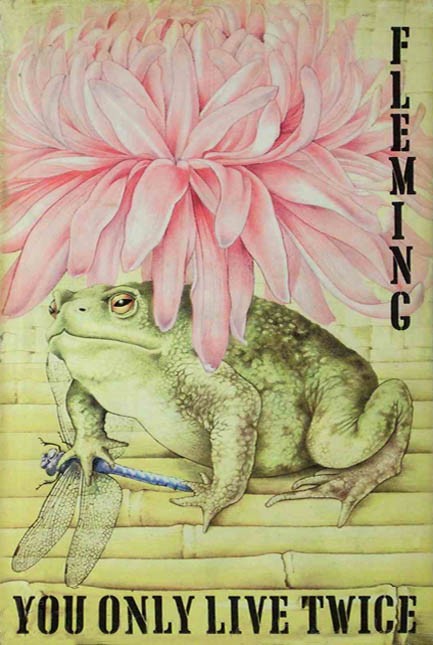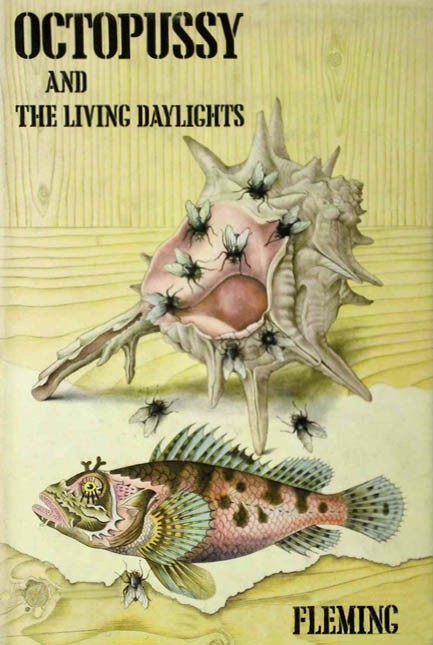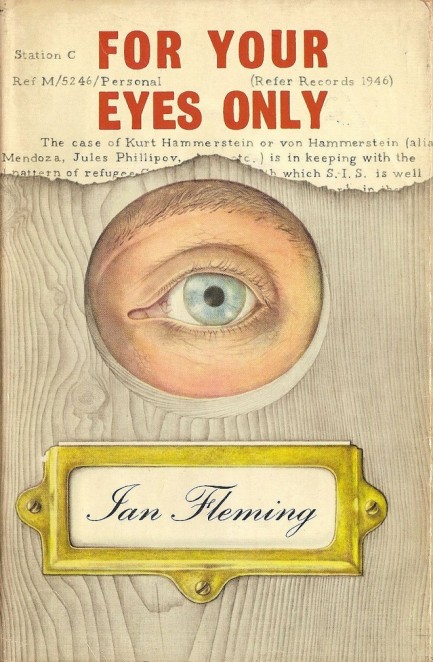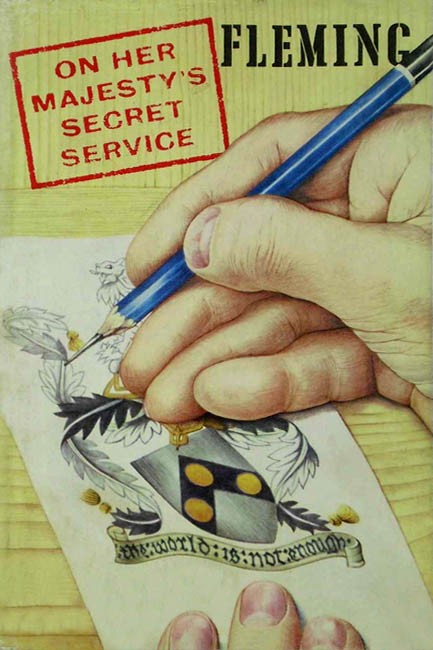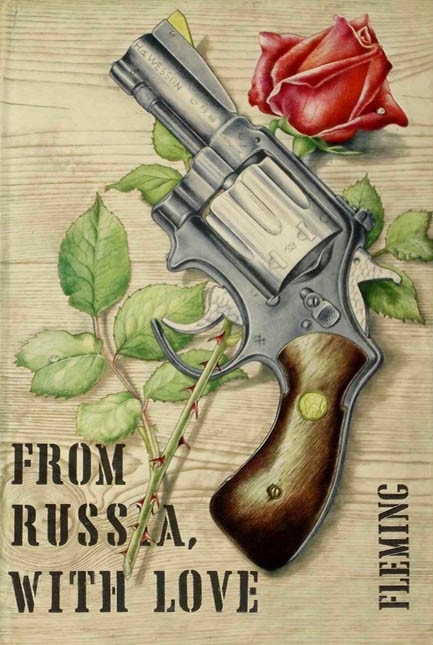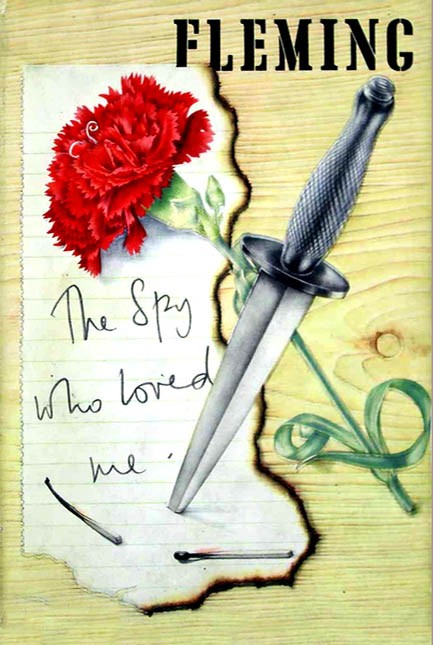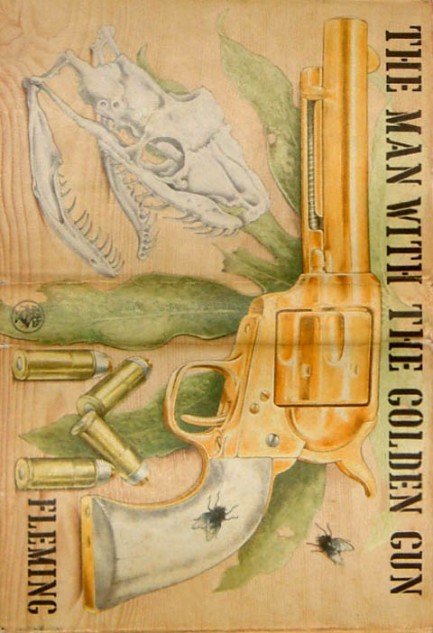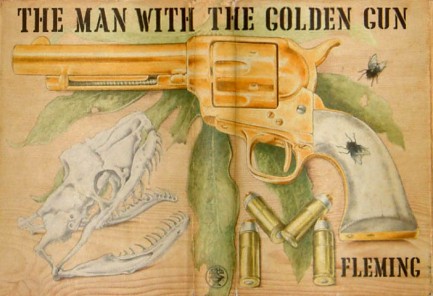 ---