Bond takes a shot at Thai readers.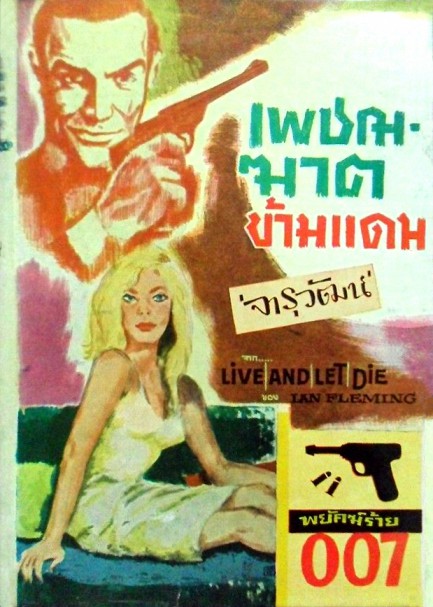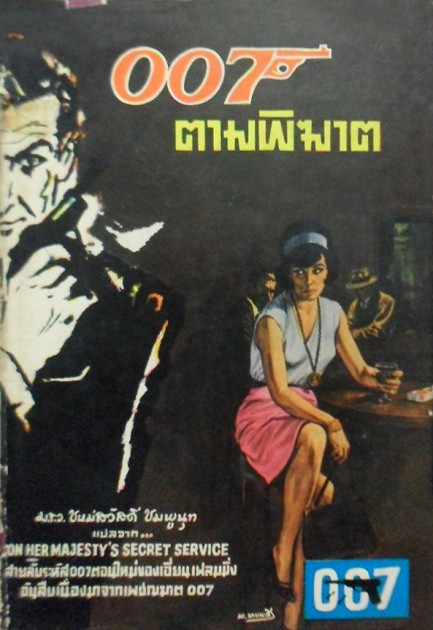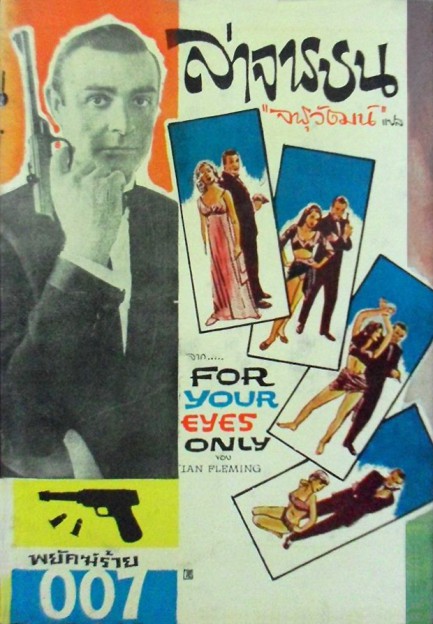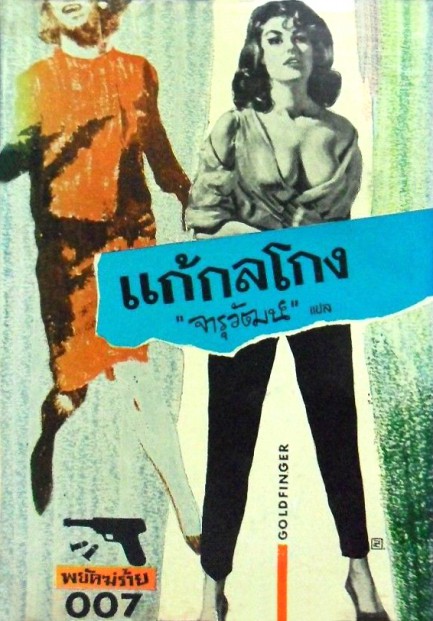 The above book covers for the James Bond novels Live and Let Die, On Her Majesty's Secret Service, For Your Eyes Only and Goldfinger come from Thailand, where a martini is a "

hăy láa bprà-pâyt kók-tayn

," a phrase sure to leave even international badass James Bond a sputtering mess. At the very least, he can forget about getting it shaken not stirred. No way he can pronounce those words, cunning linguist or not. Of course, being Bond, there's always some slinky English-speaking femme fatale happy to help him out before a) bedding him and b) trying to kill him. It's the same for us, except the slinky femmes are the Pulp Intl. girlfriends, and after bedding us they make us help with chores, which is a little like being killed. Bond never did chores. And next time they ask us we're going to say that to them with a straight face—James Bond never did chores. We'll let you know how that works out.
---
The theme song said he had all the time in the world. Never trust a theme song.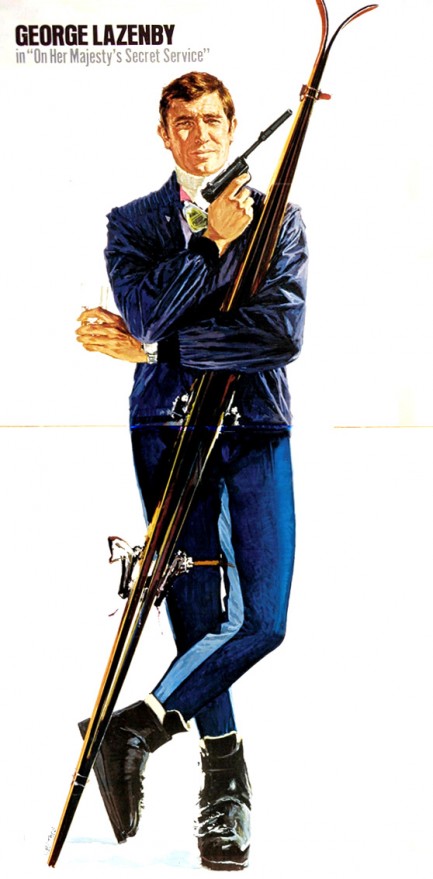 We ran across a rare, Japanese-issued James Bond theme song collection and decided to steal a few photos because inside was this brilliant poster of George Lazenby by Frank McCarthy. Lazenby took over the Bond role for 1969's On Her Majesty's Secret Service, in which the character got married only to see his new wife gunned down at film's end. We've been involved in some spirited debates about where Lazenby fits in the Bond pantheon—some of his defenders even say he was the best Bond. We wouldn't go that far, but he did have one of the best theme songs, Louis Armstrong's "We Have All the Time in the World," which opens this compilation. Ironically, Lazenby didn't have much time—United Artists booted him out of the Bond role the next year when Sean Connery returned to film Diamonds Are Forever. If you haven't seen On Her Majesty's Secret Service we recommend it. And you can listen to "We Have All the Time in the World" here.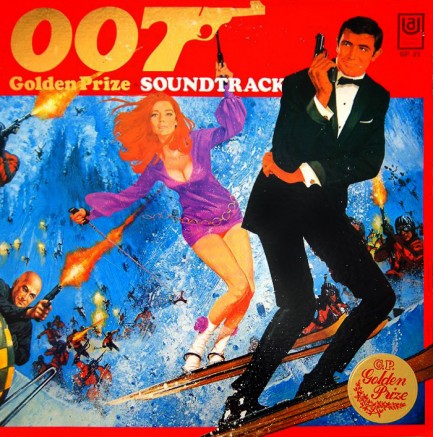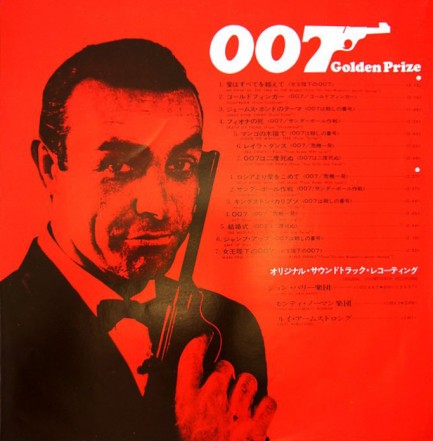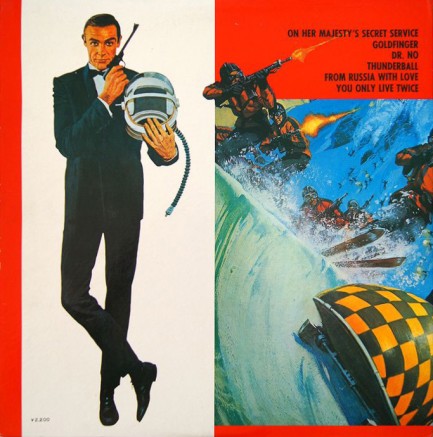 ---
Nobody does art better.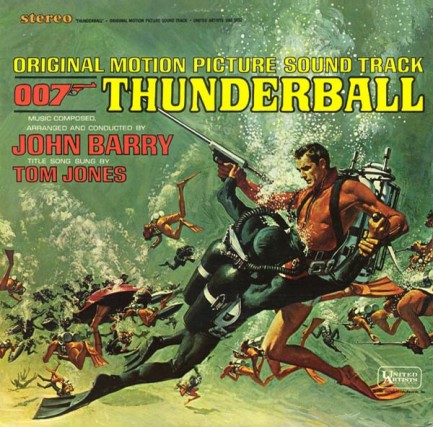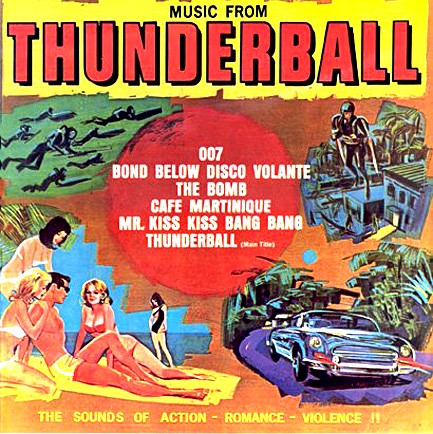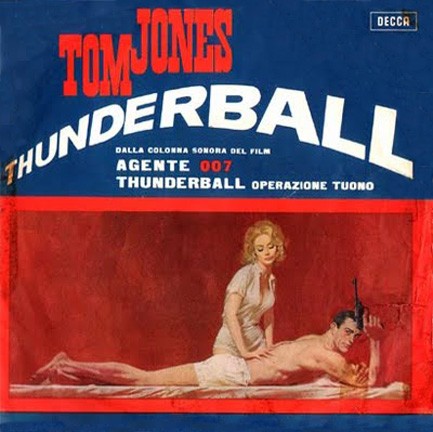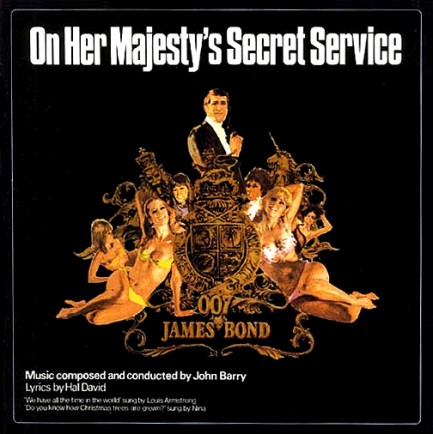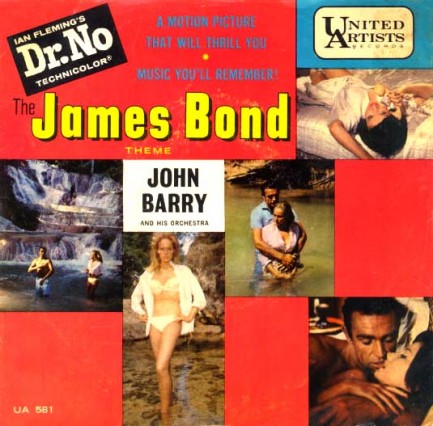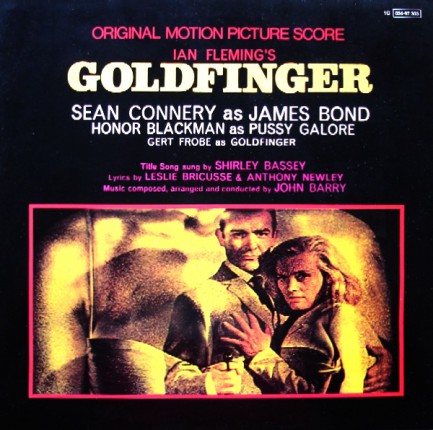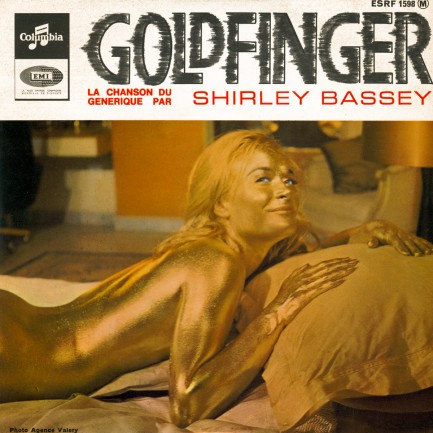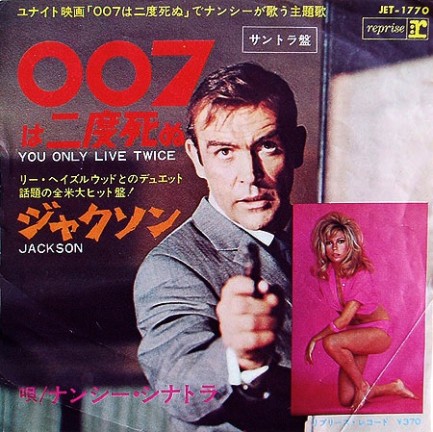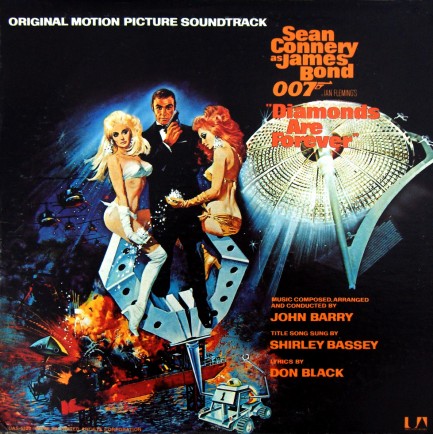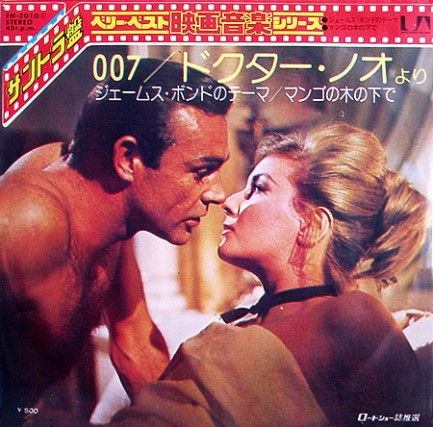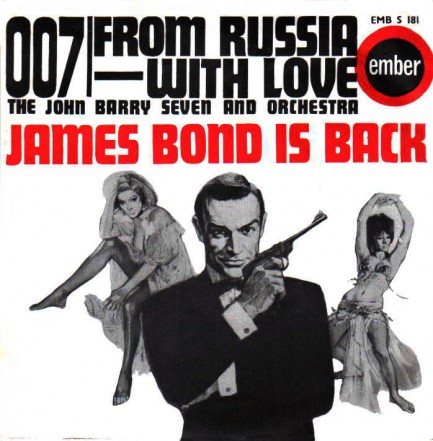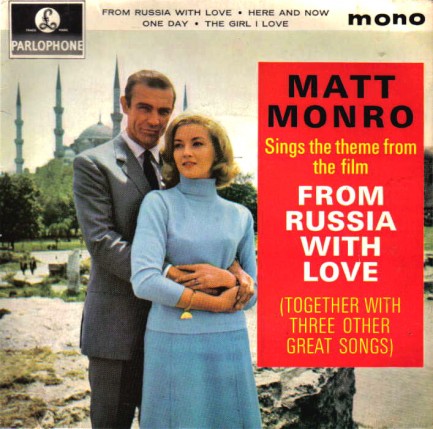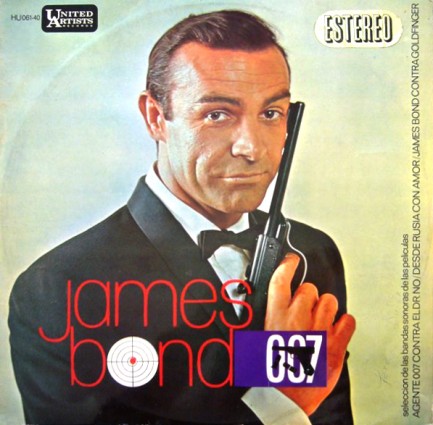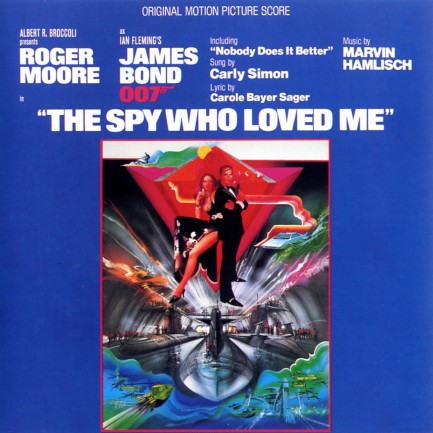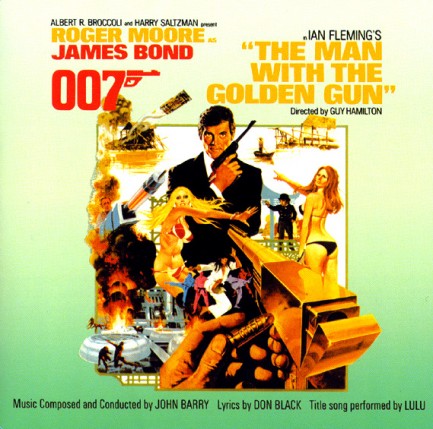 James Bond soundtrack albums and singles, with production art covers, plus paintings by Frank McCarthy, Robert McGinnis and others.
---