Change is inevitable—especially if you're dealing with Ian Fleming.
Ian Fleming was not an author to be trifled with. We talked about how he shifted the rights for Casino Royale from Popular Library to Signet. Well, here we go again. The above 1957 Perma paperback of Diamonds Are Forever with excellent William Rose cover art is rare because Fleming shifted the publishing to Signet after Perma changed the title of Moonraker to Too Hot to Handle. Since this happened after the Casino Royale fiasco you'd think the editors would have known better.
Perma: Ian, Moonraker is a terrible title. It sounds like a sci-fi novel.
Fleming: You listen here, you sniveling little pup—
Perma: This is my job, okay. I'm telling you a bad title hurts your whole brand.
Fleming: Well, I have an idea for a book called Goldfinger. I suppose you think that's a bad title too?
Fleming: Why you annoying insect. And Octopussy? You don't like that either?
Perma: Sounds pornographic. It's ludicrous.
Fleming: You have two tin fucking ears is what's ludicrous! And Chitty-Chitty-Bang-Bang?
Perma: The worst of the bunch, and pornographic. I'm sorry, Ian—
Fleming: Chitty-Chitty-Bang-Bang? Pornographic? That's the last goddamned straw, you pimply little Yank!

---
Where do we go from hair?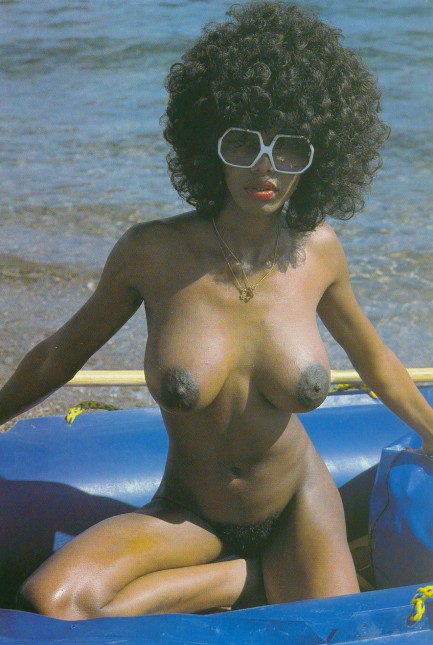 The amazing woman you see in this unabashed frontal nude photo is Camella Donner, a popular glamour model of the late 1970s and early 1980s. She appeared in Mayfair and other magazines, and managed one movie role, a blink-and-you-miss-her moment in 1983's Octopussy. It was an effort the producers didn't even bother to credit. But we give her all the credit in the world—if her loosely curled afro isn't history's best hair it sure comes close.
---
Proudly serving Her Majesty since 1953

Below, nine first edition hardback dust jackets for Ian Fleming's James Bond series, by British illustrator Richard Chopping. You can see another first edition, Dr. No by artist Pat Marriot, at the top of a previous post here.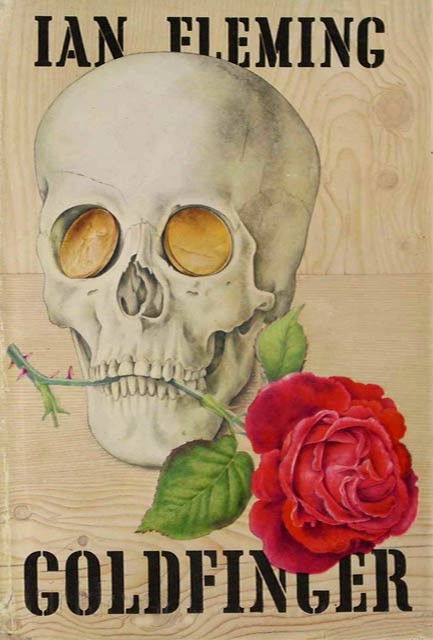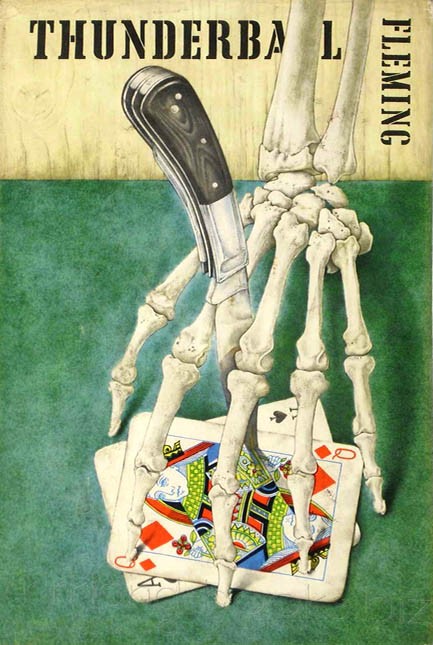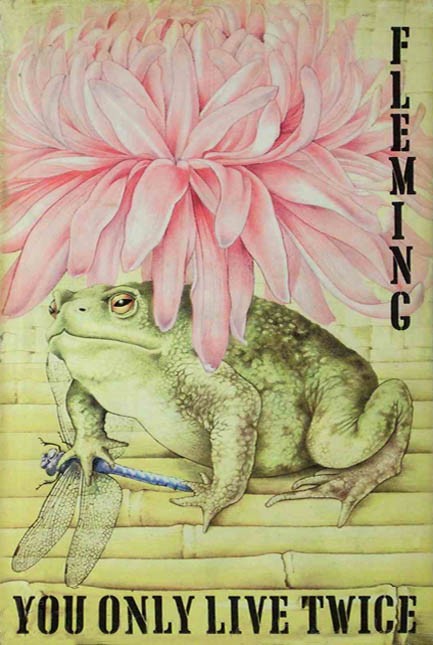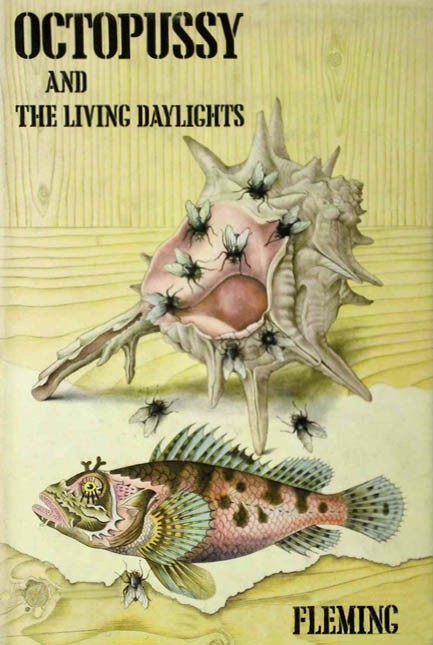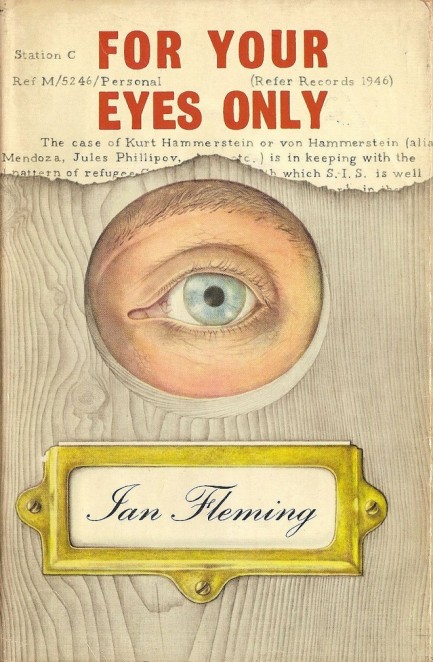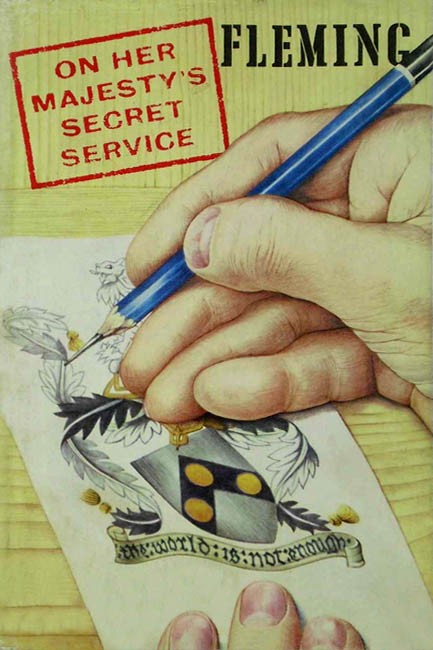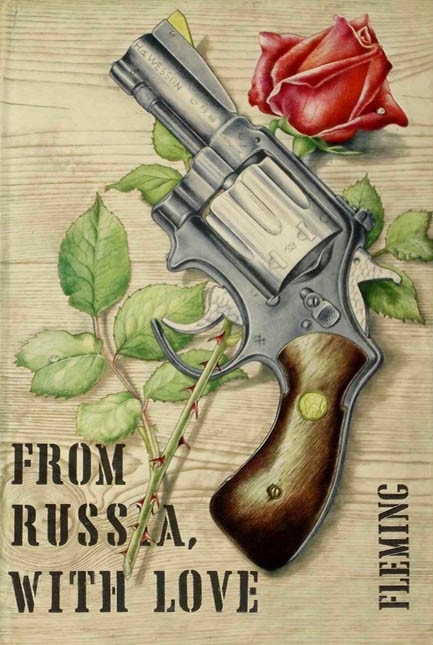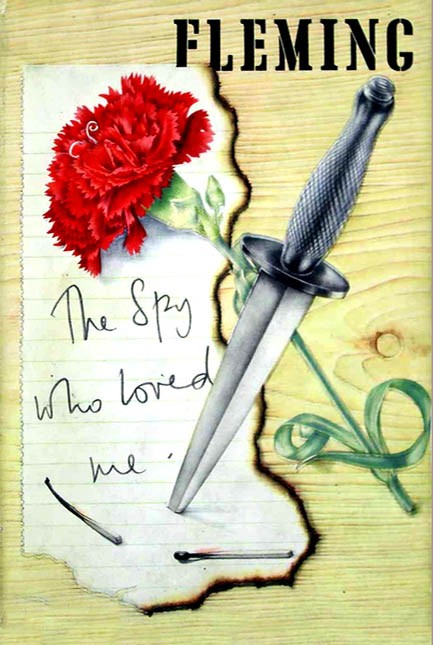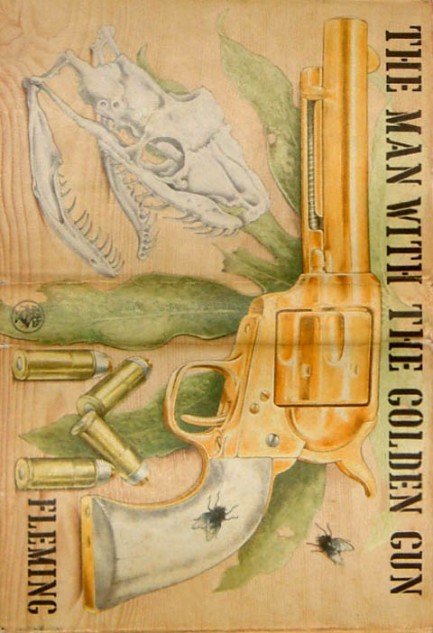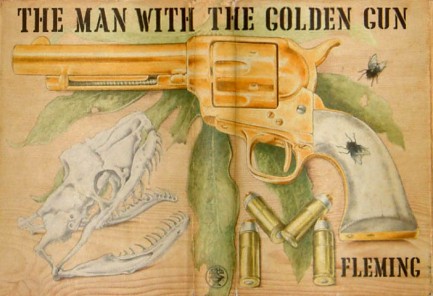 ---