Ciné-Revue was the go-to publication for movie stars seeking exposure.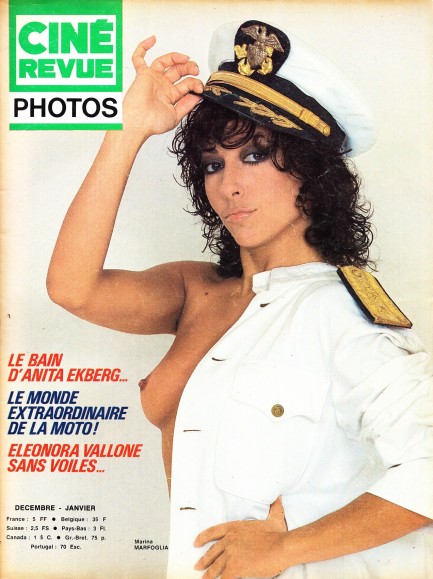 Here's your official Christmas gift, a prime example of that mid-century phenomenon we discuss often, the intersection of mainstream and adult cinema during the sixties and seventies. Ciné-Revue, which was published in Belgium and distributed there and in France, Switzerland, Canada, Portugal, Britain, and the Basque region of Spain, was at the vanguard of that idea. It highlighted both popular stars and their adult counterparts, blurring the line between the two. It wasn't hard to do. Famous performers often acted in sexually oriented films, and Ciné-Revue was a platform that helped cinematic explorations of sexual ideas be taken seriously.
The issue you see above is the cover of Ciné-Revue Photos 49, a visual compendium of actresses both world famous and somewhat obscure. The names run the gamut from Anita Ekberg to Marina Marfoglia. Marfoglia gets the cover, while Ekberg gets the rear, and that's exactly what we're talking about—the obscure elevated over the known. Both are also featured in multiple pages inside—but while Ekberg gets seven, Marfoglia gets eight and the centerfold. The issue is about a hundred pages, but we're unable to put together a post that long. Instead, we've selected some of the nicer images to warm up this winter day. Enjoy, and don't worry about us slaving over a computer. We put this collection together last week. Right now, on Christmas, we're traveling with the PIs.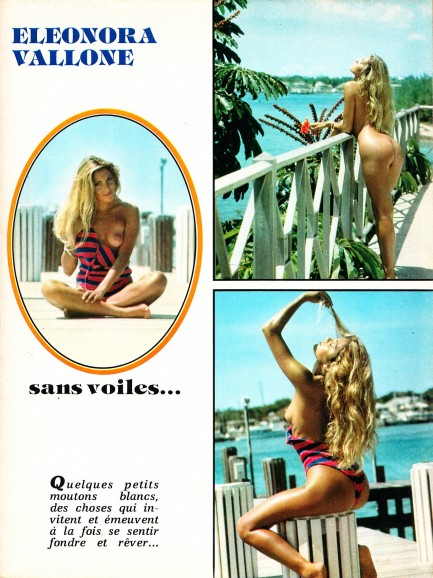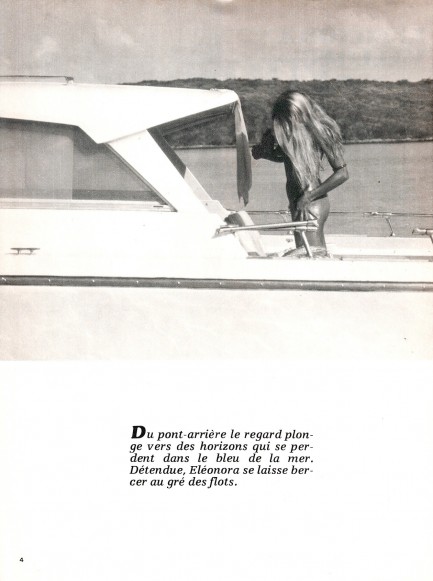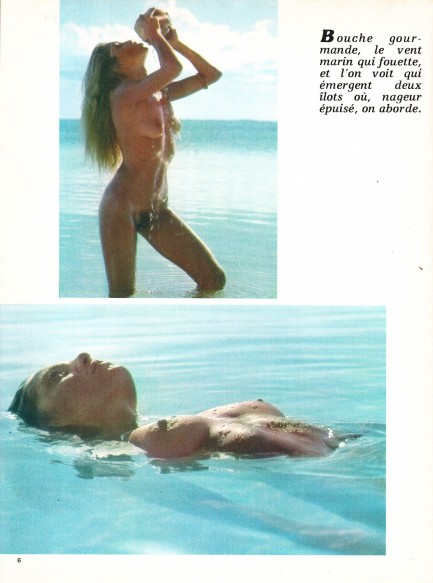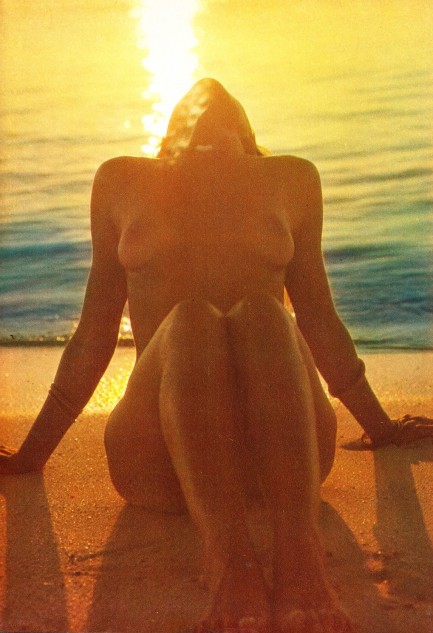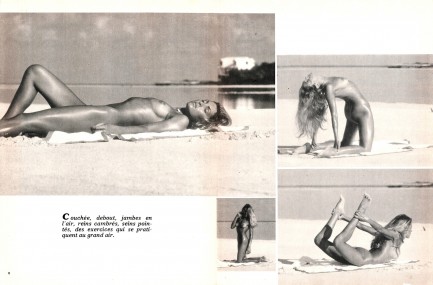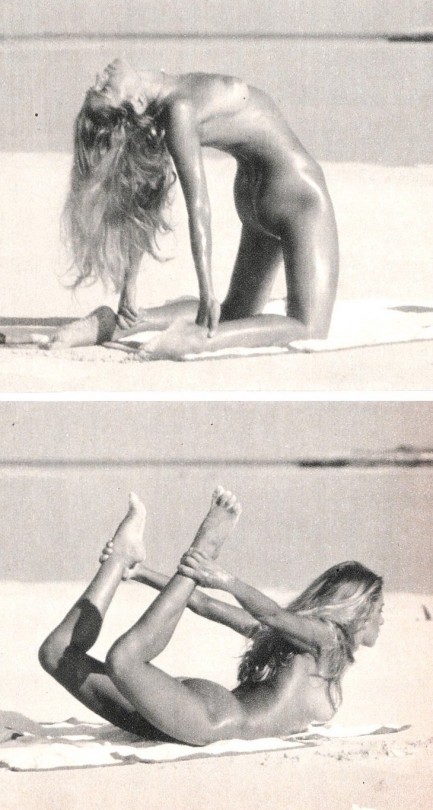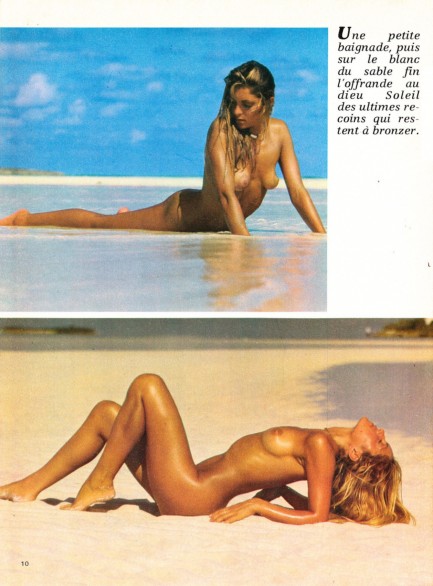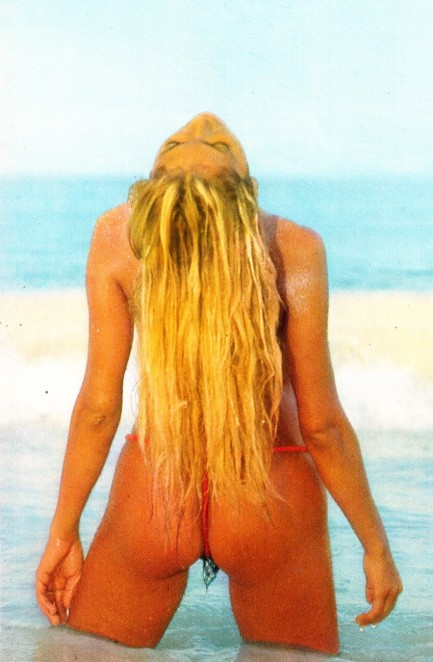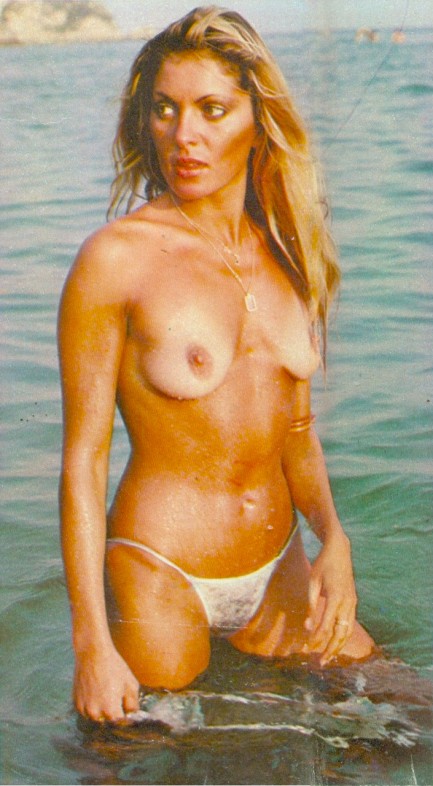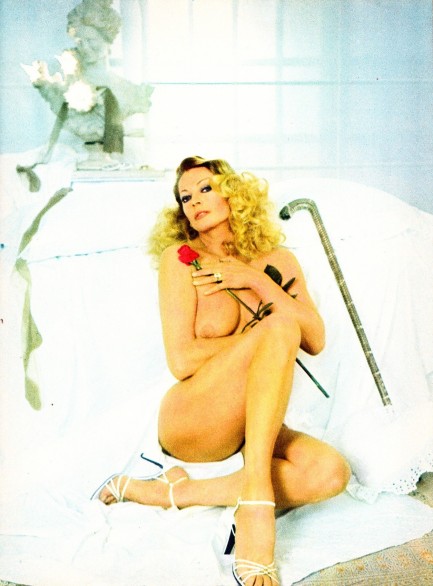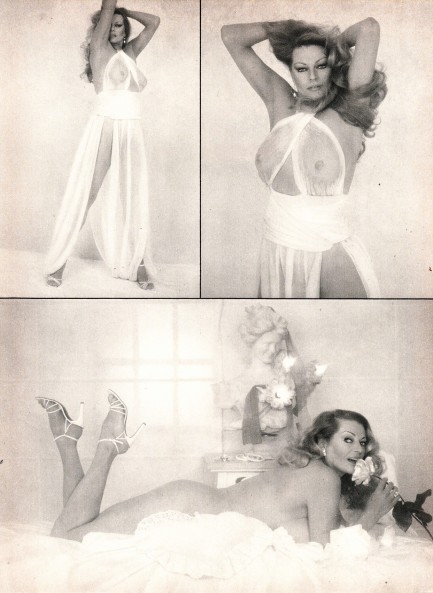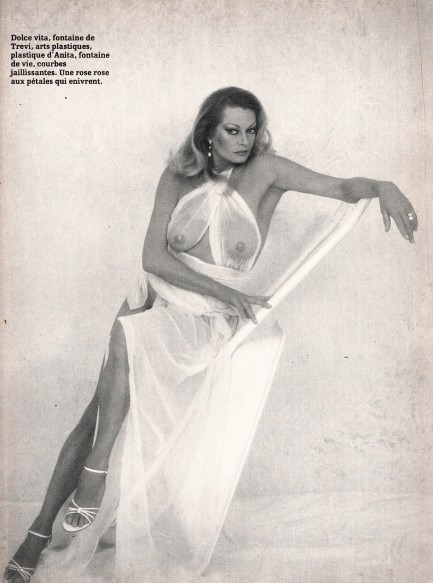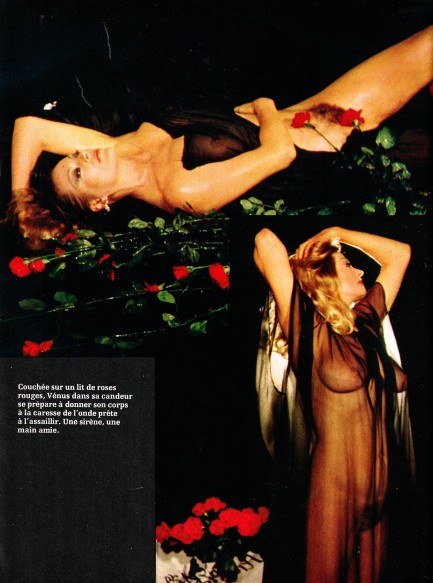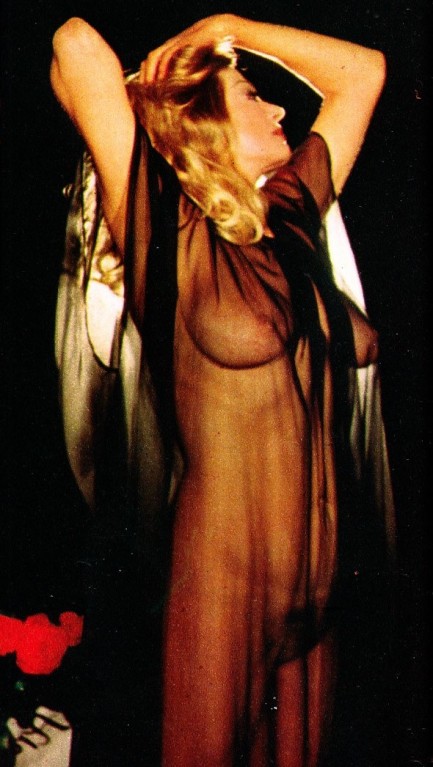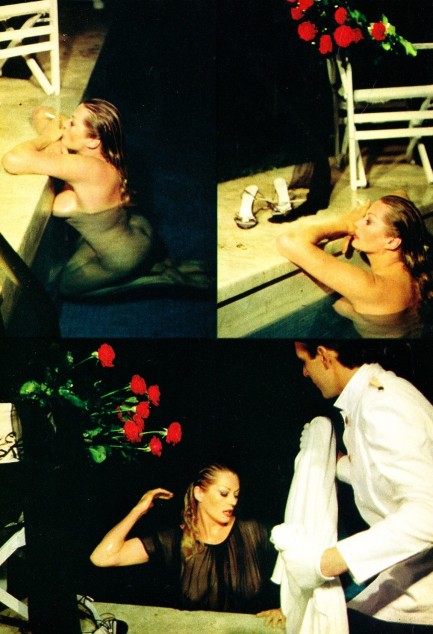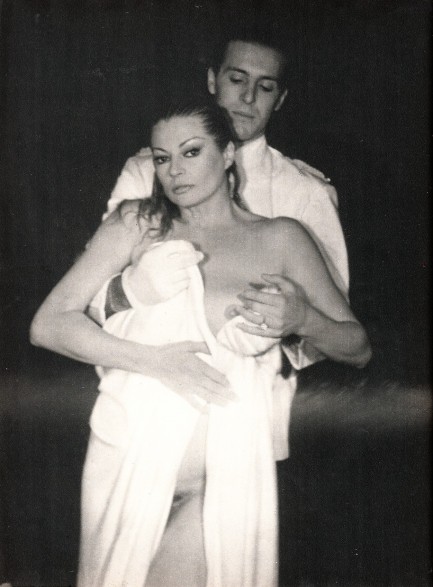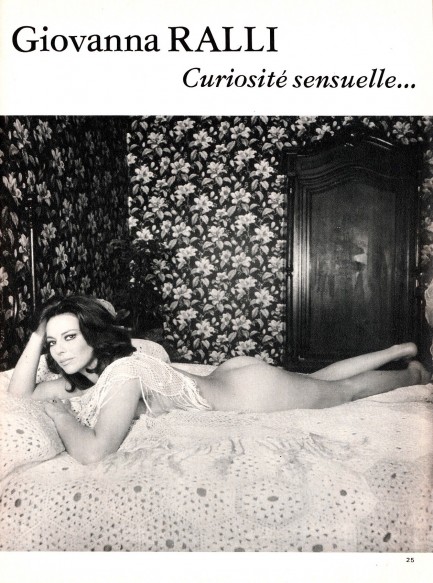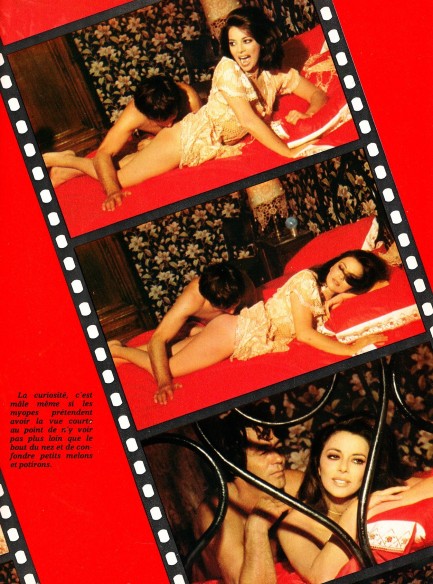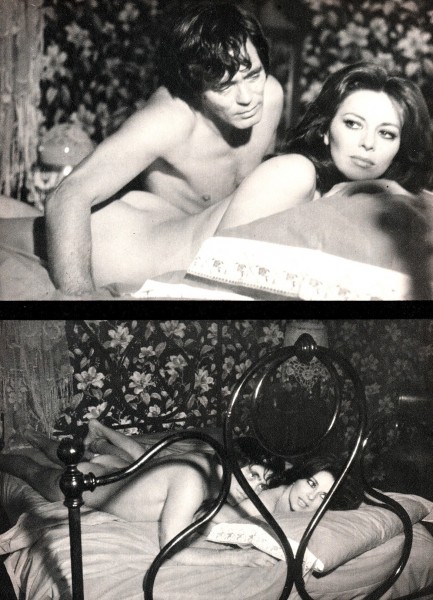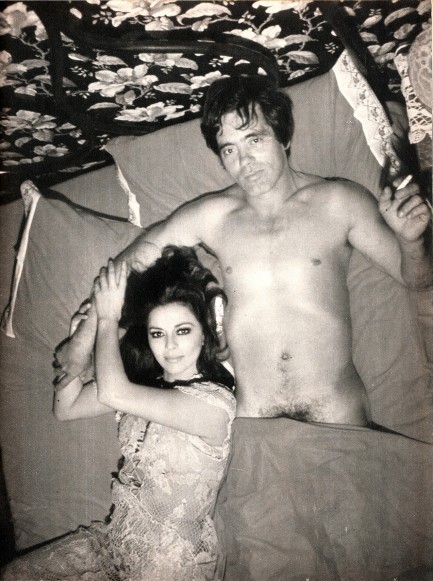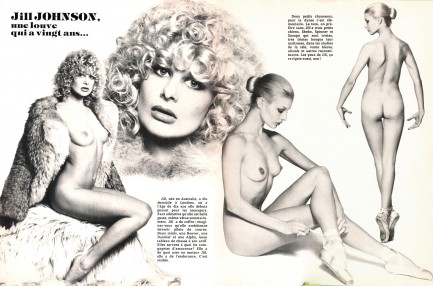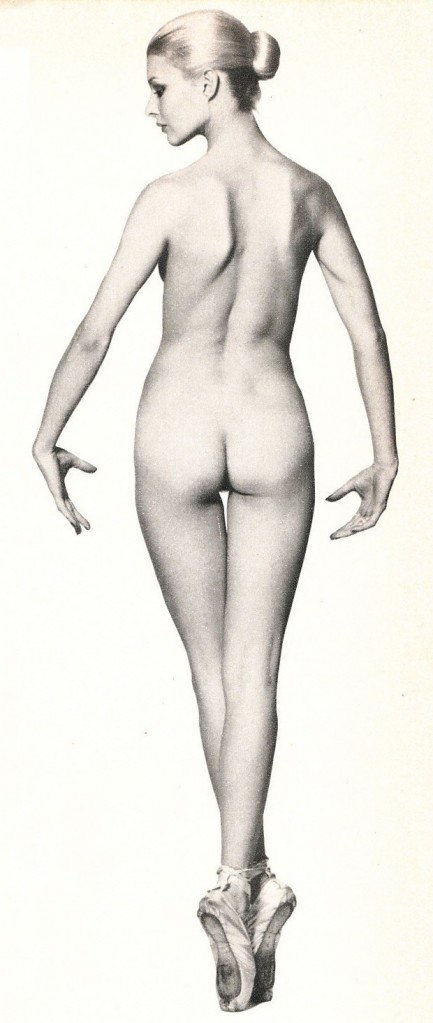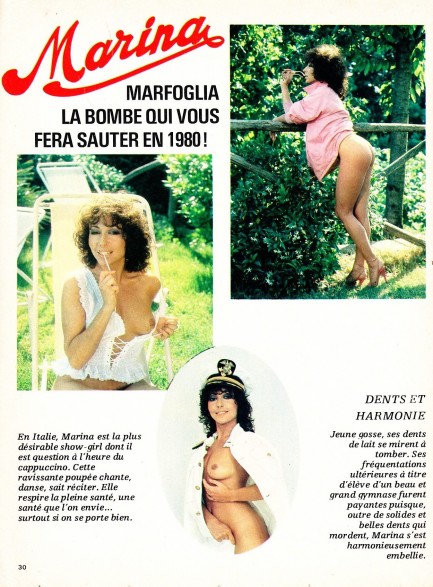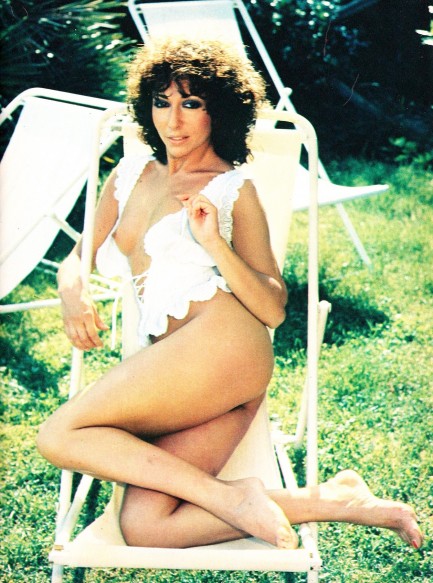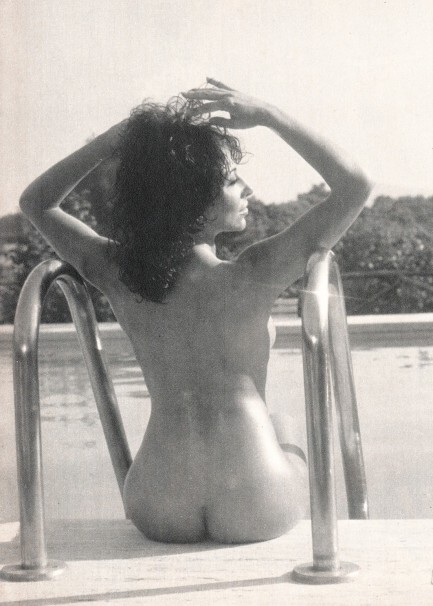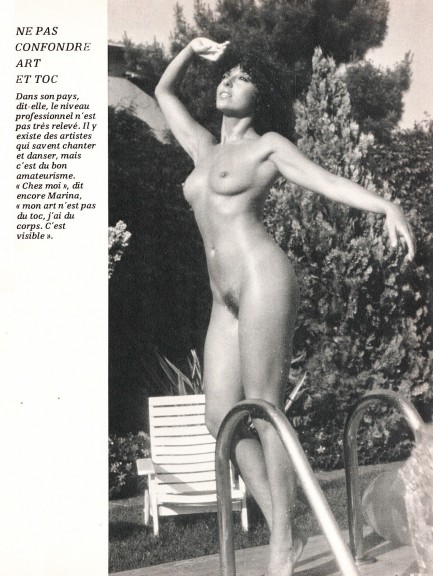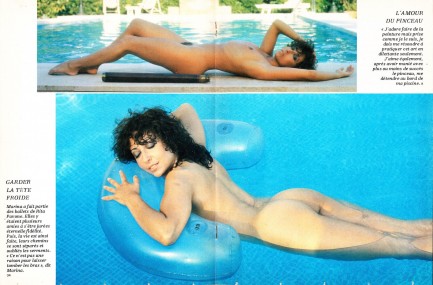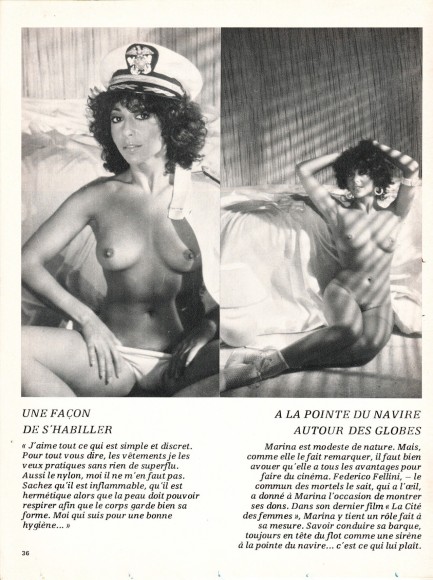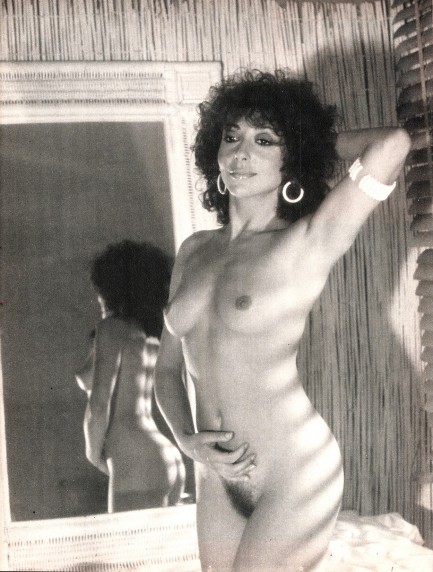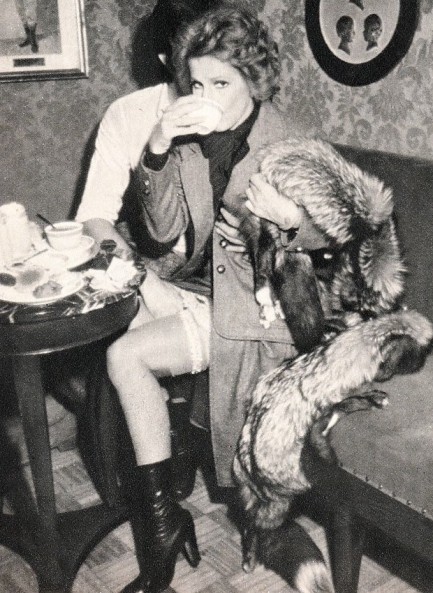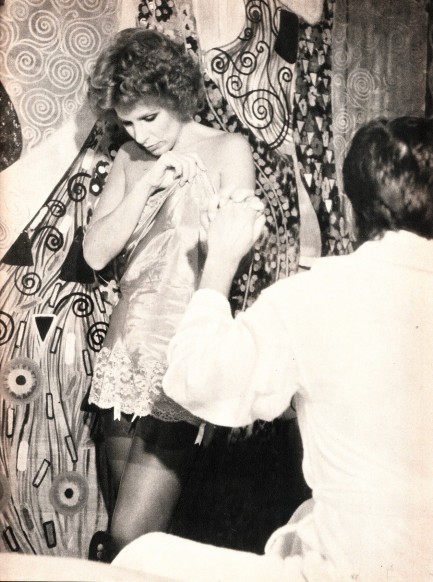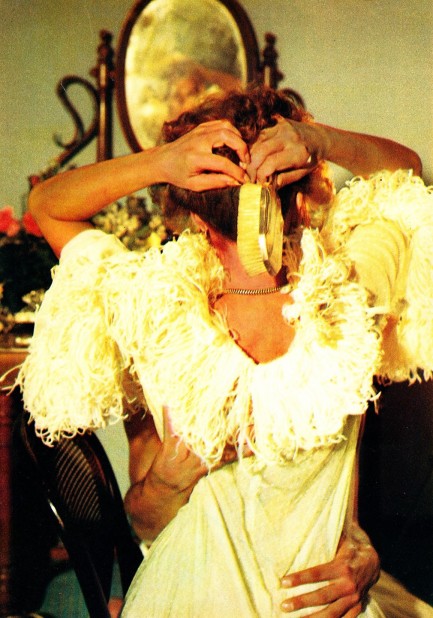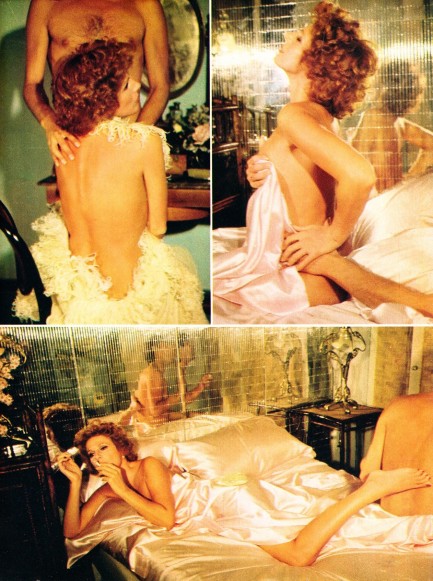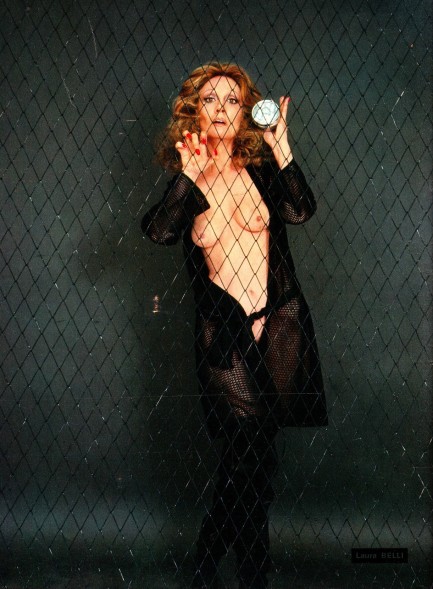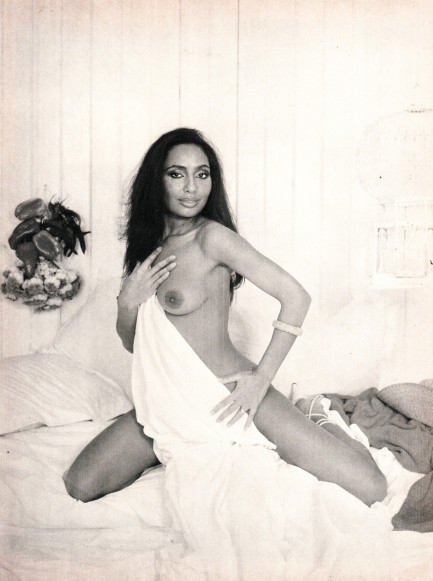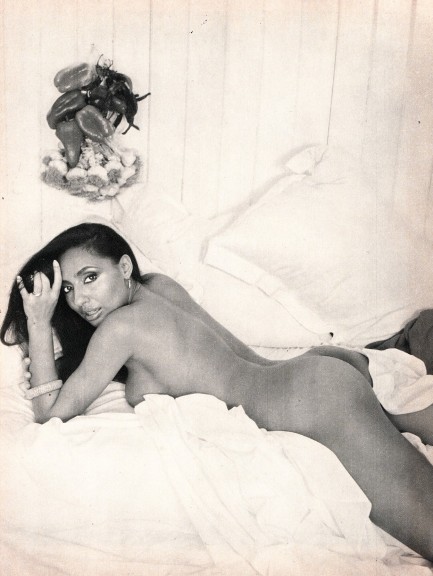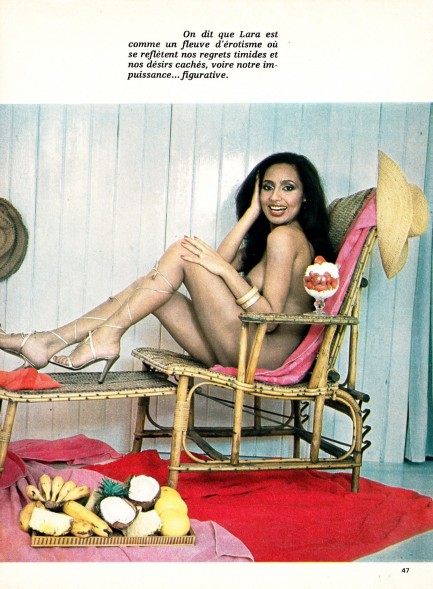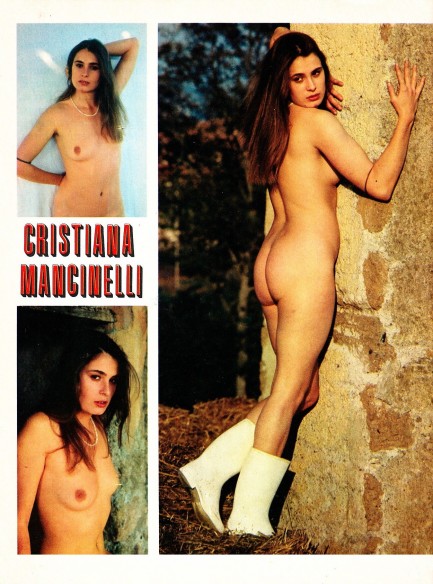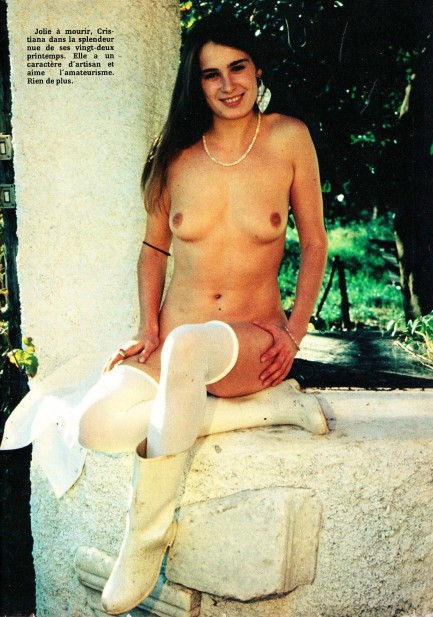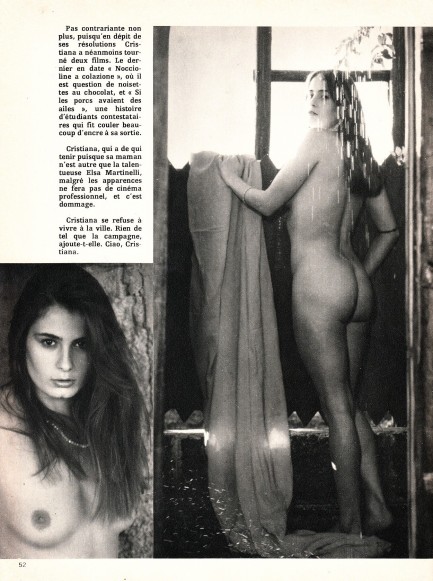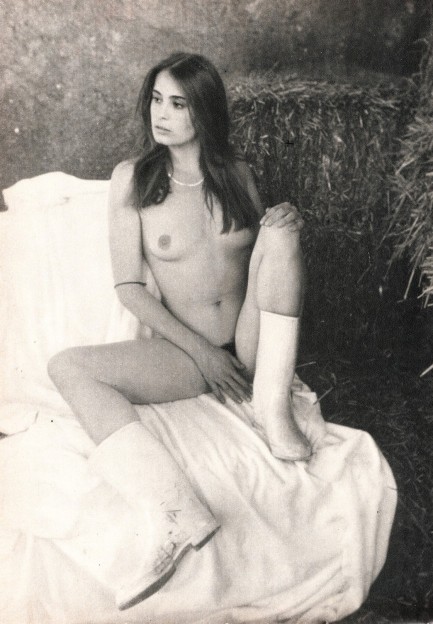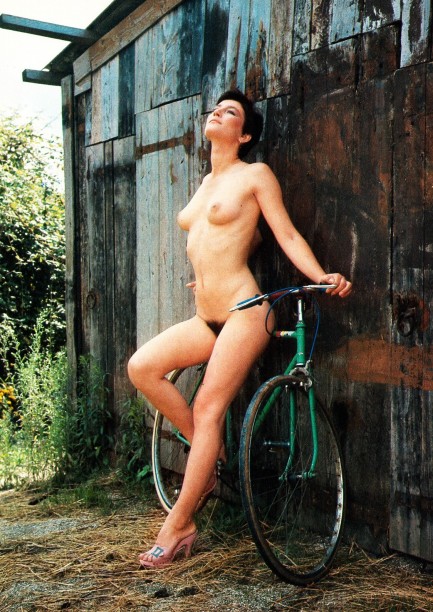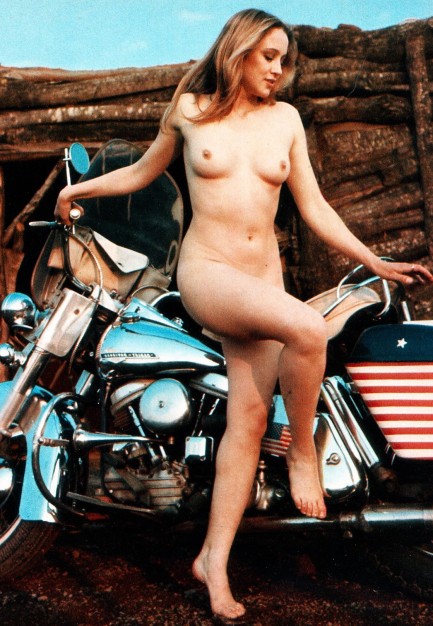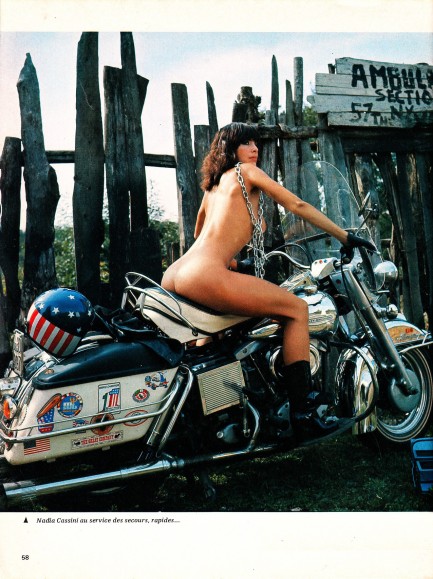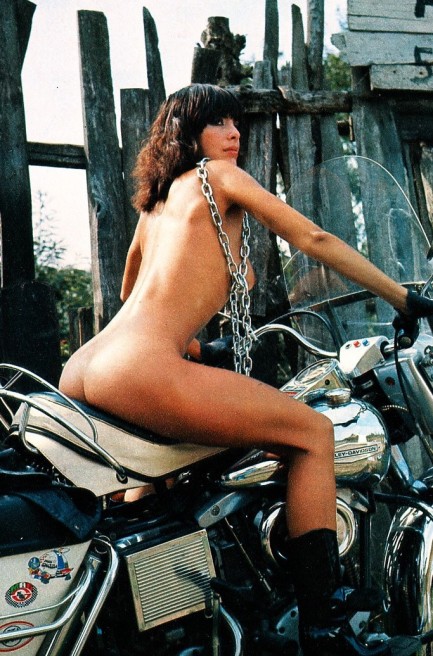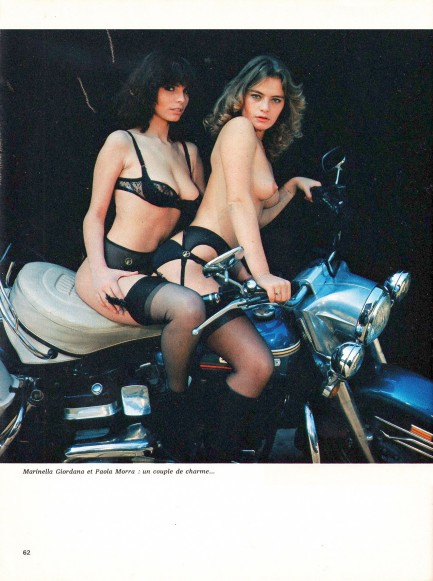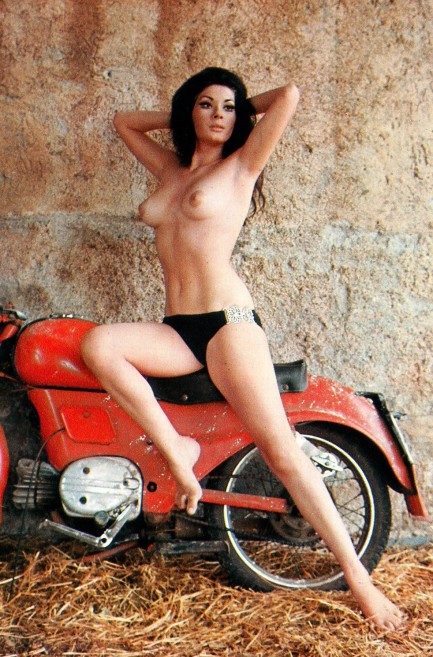 ---
She's got a Ralli nice way about her.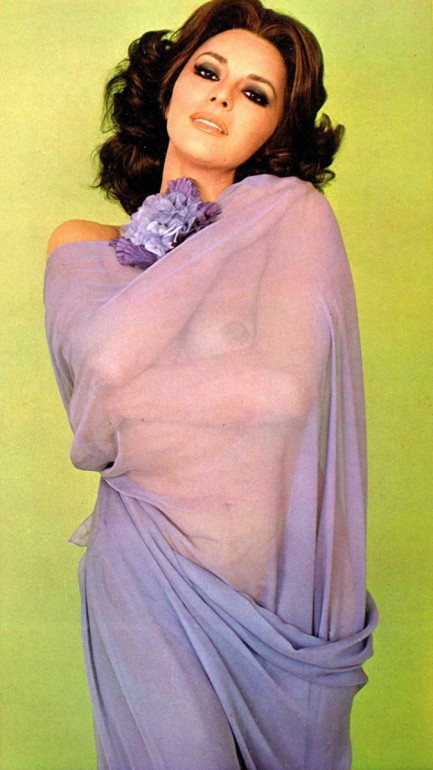 Above, Italian actress Giovanna Ralli, who appeared in such films as Los fríos ojos del miedo

, aka

The Cold Eyes of Fear

, and

Era notte a Roma

, aka

Escape by Night

, seen here in 1975.
---