Fulci goes full-on gruesome in Italian zombie epic.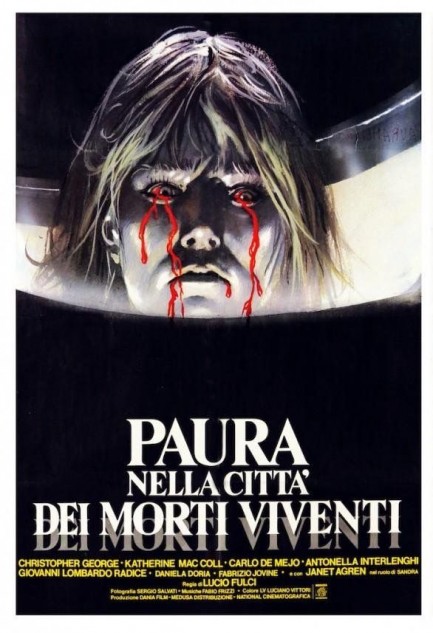 We're still looking toward Italy today, specifically at vintage Italian horror cinema, and simply put, these didn't mess around. Regardless of quality they tended to be unusually foreboding and grim. And that's just the poster art. Above you see a promo for Paura nella città dei morti viventi, which was known in English as City of the Living Dead. Lucio Fulci, who directed and received a story credit for this one, was particularly enamored of zombies, churning out at least five films touching on the theme, including ...E tu vivrai nel terrore! L'aldilà, aka The Beyond, and Quella villa accanto al cimitero, aka The House by the Cemetery. In all of them he used his trademark tricks—extreme close-ups, death-white make-up effects, and gore, gore, gore.
Italian genre flicks usually had international casts performing in both English and Italian, with the babel smoothed out later with overdubs. City of the Living Dead follows that template. U.S. born Christopher George and Brit actress Catriona MacColl are in the leads, with support from Italians Carlo de Mejo, Giovanni Lombardo Radice, Daniela Doria, the truly lovely Antonella Interlenghi, and Swedish star Janet Agren. The movie is set in New York City and Dunwich, a mythical town conceived by H.P. Lovecraft for his Cthulhu Mythos, where a priest's suicide has somehow opened the gates of hell and allowed the dead to walk the Earth.
Obviously, the heroes want to close these gates, but that's pretty difficult when you have to fight through a storm of maggots. Yes, Fulci throws everything into this—the ancient Book of Enoch, the Salem witch trials, seances, drifting fog, people regurgitating their own intestines, and of course head-crushing zombies. The low tech nature of Fulci's obsessive gore-nography just makes it that much more disturbing. On the other claw, the low quality of some of the acting is a definite detriment. Even so, if you can get into a zombie frame of mind, the acting becomes less important than the mood, and in horror, mood is everything. Paura nella città dei morti viventi premiered in Italy today in 1980.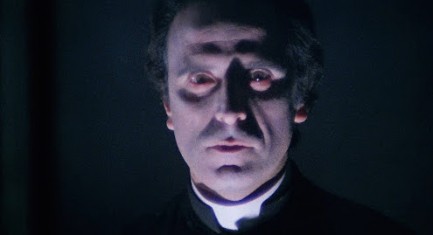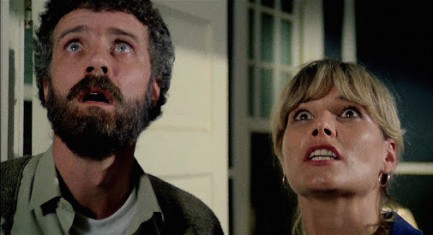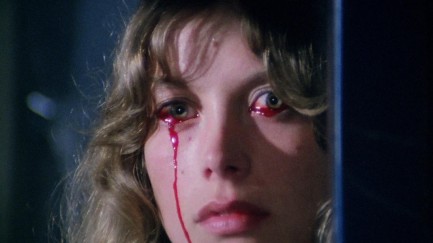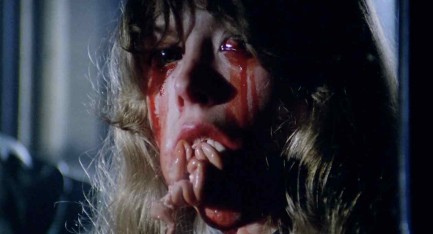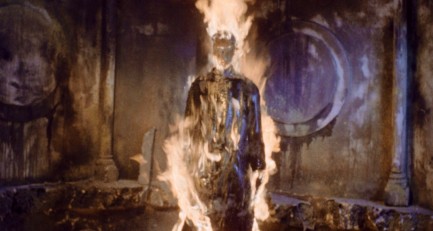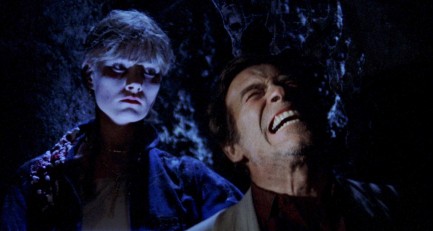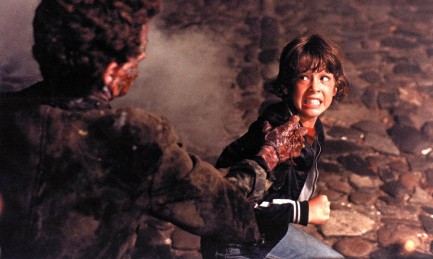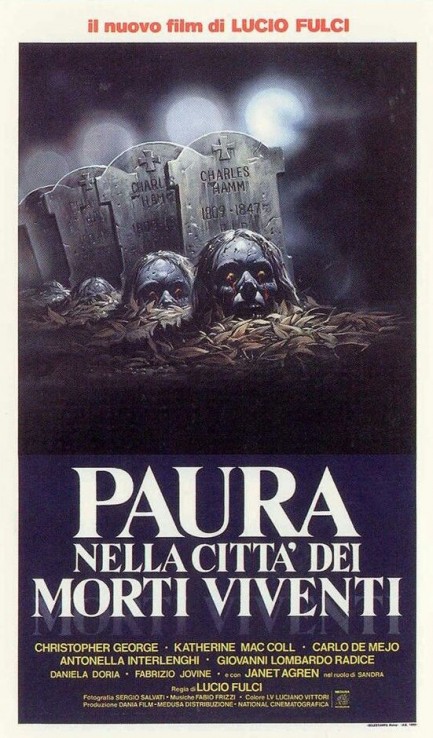 ---