This particular Gondel is filled with unidentified passengers.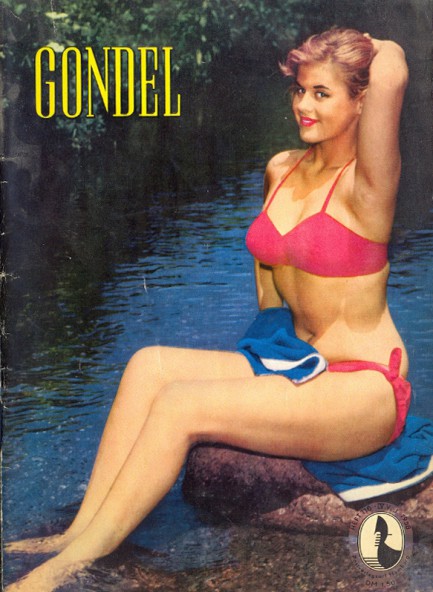 Back in 2010 we showed you some covers of the West German movie magazine Gondel, named of course after Venice's famed banana-shaped boats. Which is fitting because Gondel later began to dedicate itself to a completely different type of banana shape by turning into a porn magazine. You see, because a banana and an erect penis are both… er… filled with potassium… *someone turns on a blender behind the bar* Anyway, it was in the 1970s when Gondel shifted gears, and theirs wasn't an uncommon evolution among magazines around that time, as we've talked about before regarding the men's adventure publication Male.
Above you see the front of an issue that hit newsstands this month in 1958, and below are the interiors. The cover model is credited as Marlon Rota, as you can see by looking at masthead page where it says "titelfoto," but no person so named ever appeared in movies. It's possible her name is spelled wrong, because others are, but we checked similar names such as Marilyn Rota and Marlene Rota and came up blank. It's also possible she's just too obscure to register on the internet. So that's another of History's Little Mysteries™.
There are others. Inside the issue you get full-page shots of, top to bottom, Anne Heywood, Merry Anders, Rita Pizzy, Clark Gable with Jean Kay, Maggie McGrath, Elga Andersen, Nuccia Morelli, Yvonne de Carlo with Robert Morgan, unknown, Margarete Neumann, Linda Cristal, Karin Himboldt, Joan Collins, unknown, Pascale Roberts, Belinda Lee with unknown, Annie Gorassini, Anne Heyworth, Mamie Van Doren, unknown, and Arlene Dahl. Got any idea who the mystery passengers are? Let us know, and meanwhile check out the Gondel covers at this link.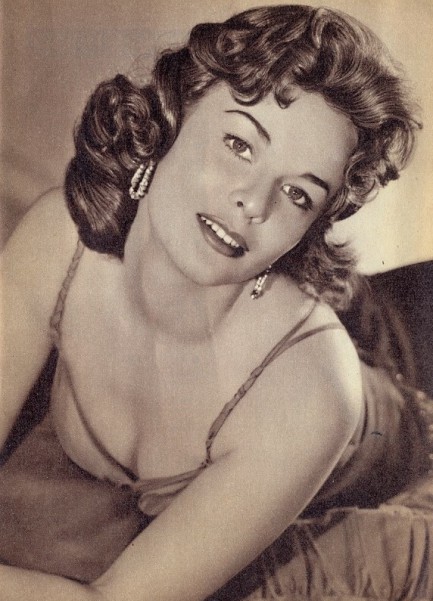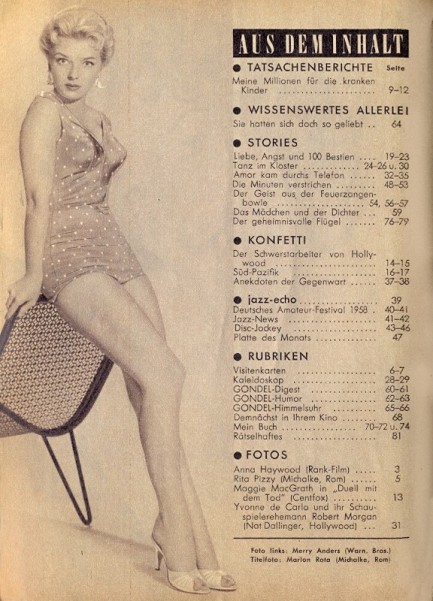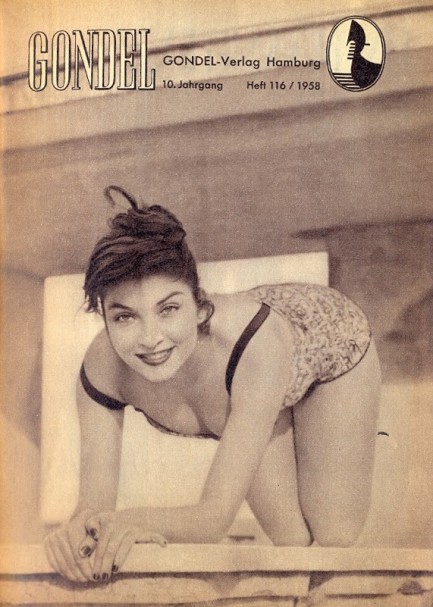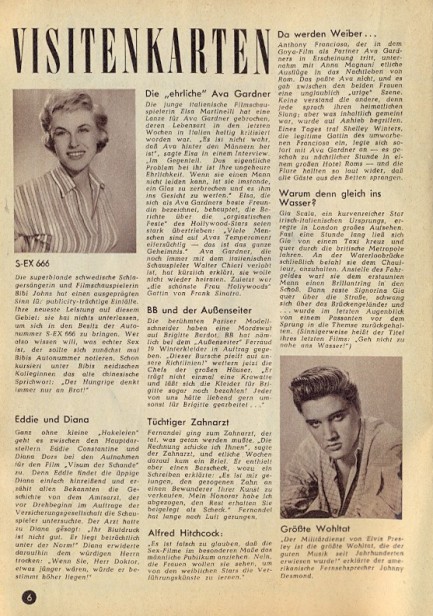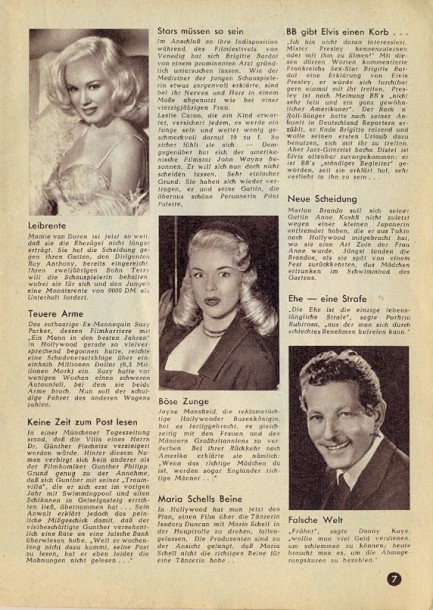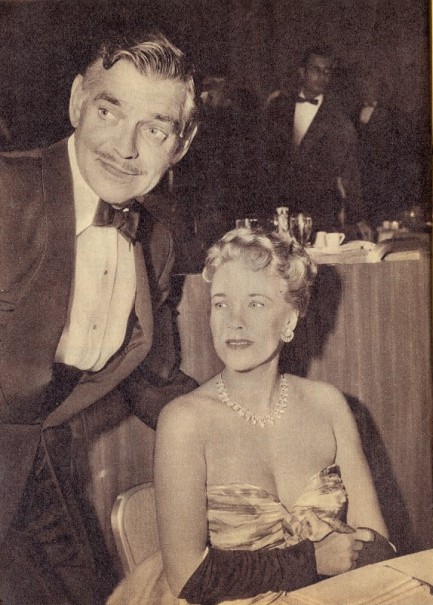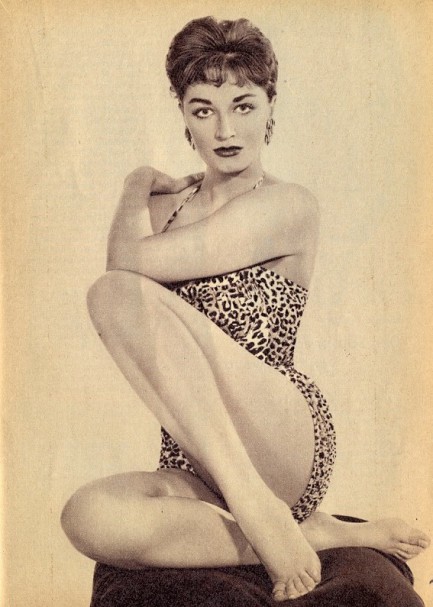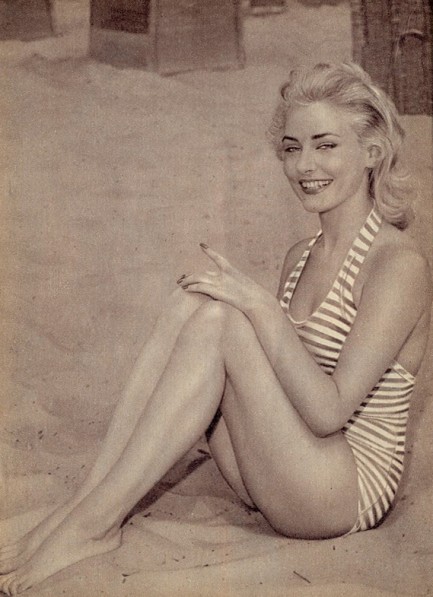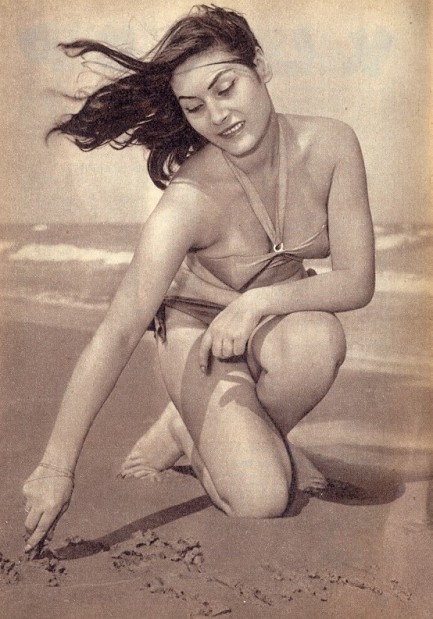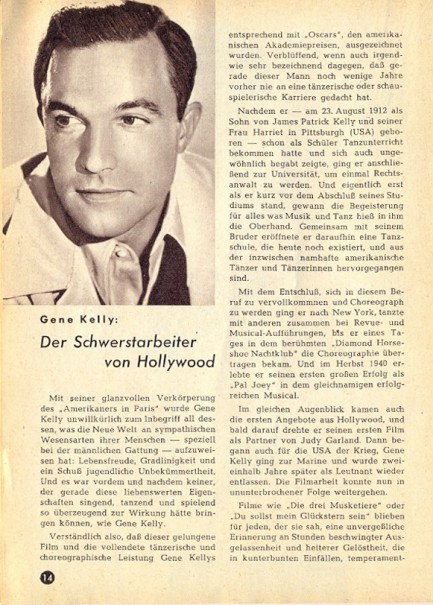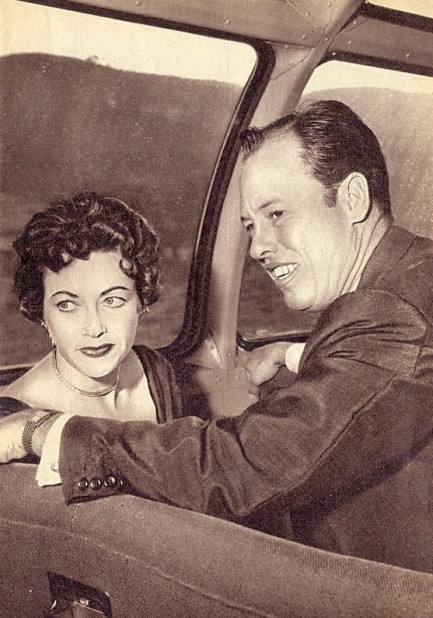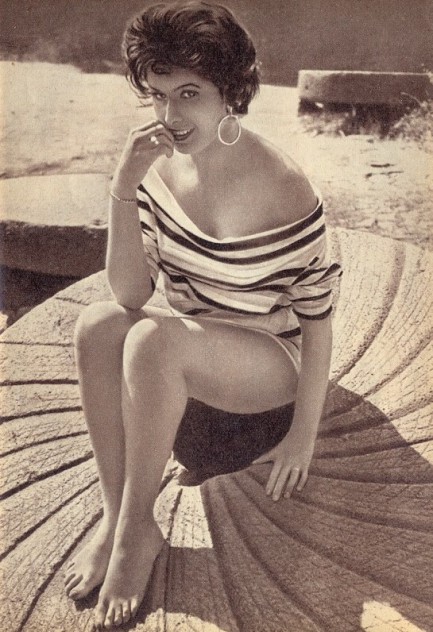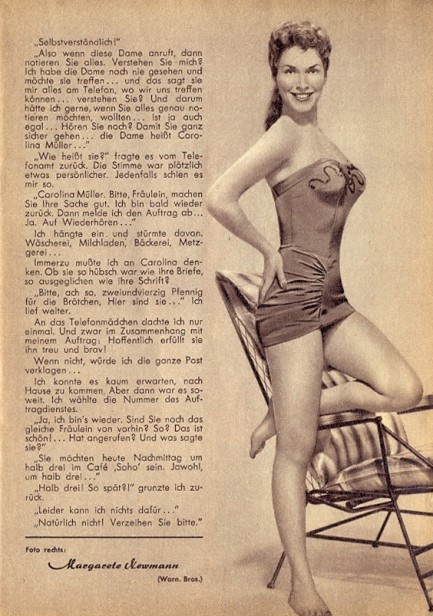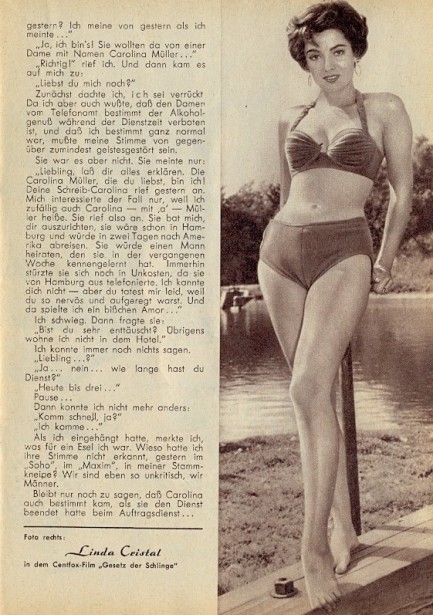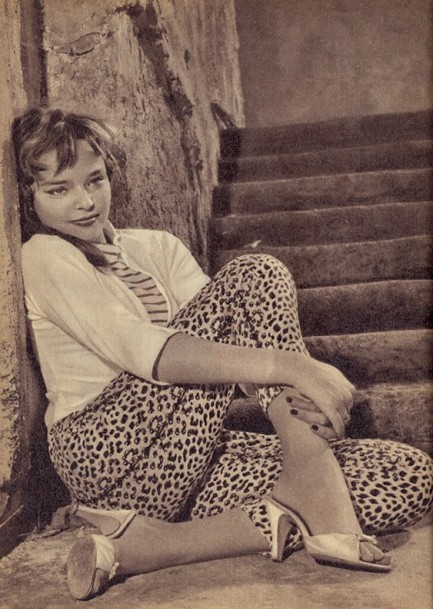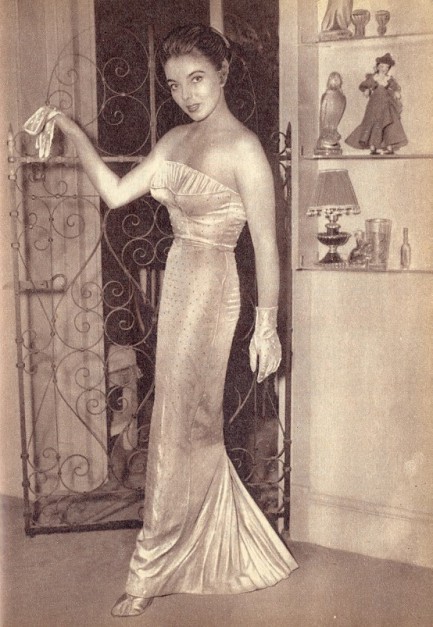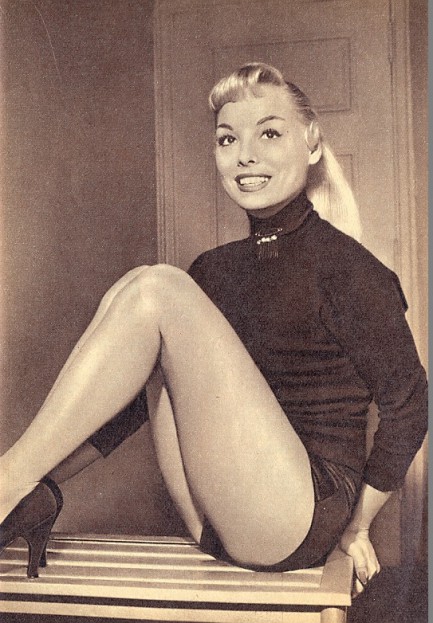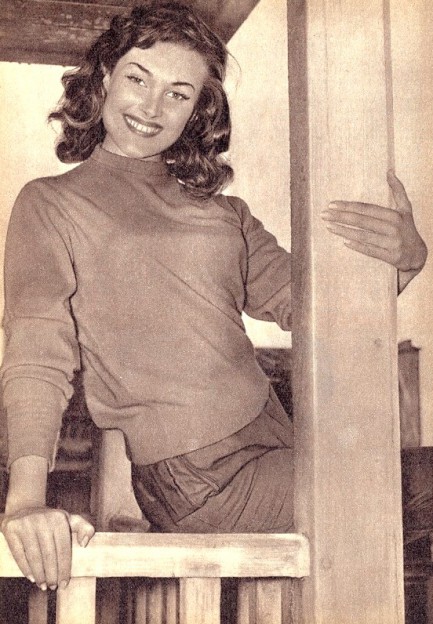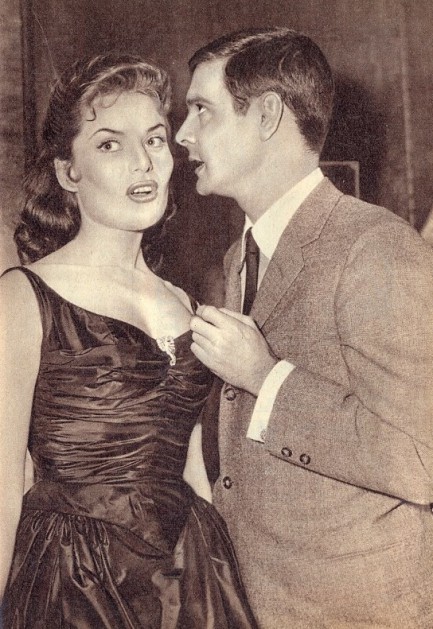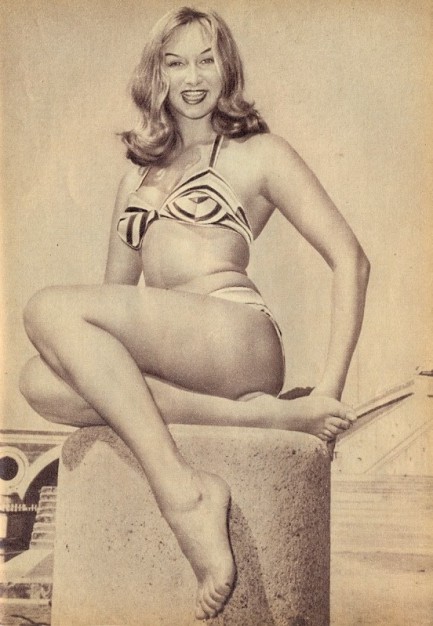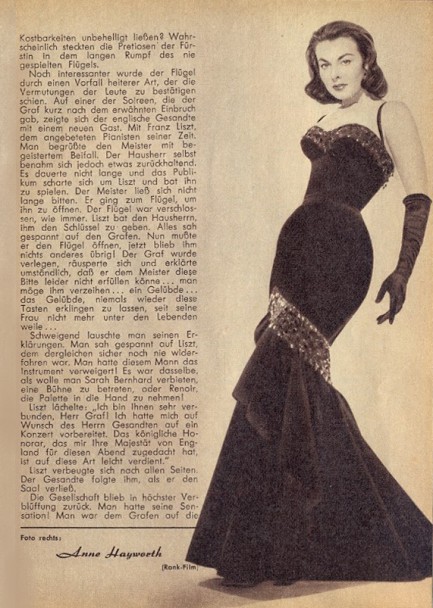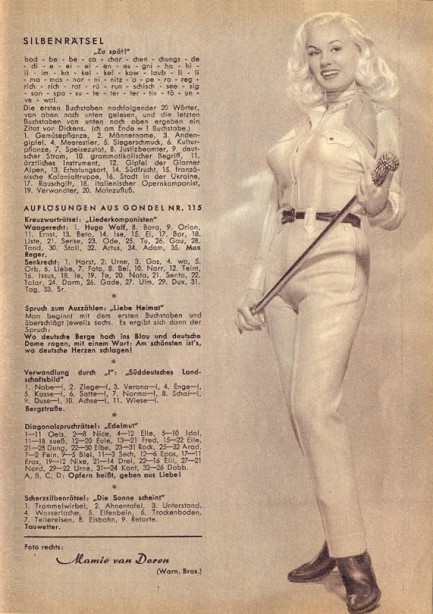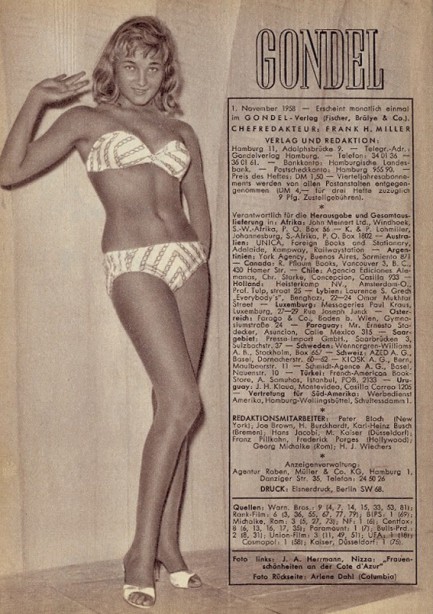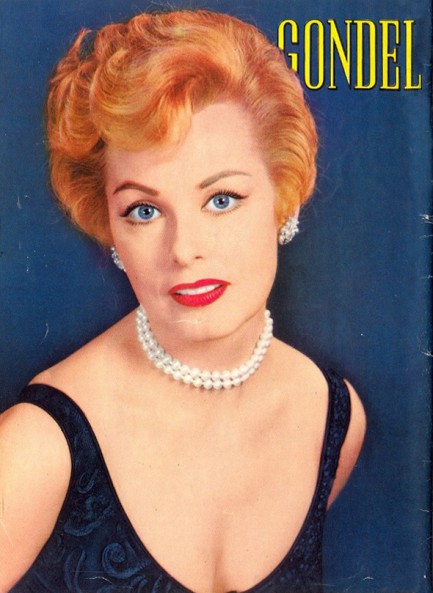 ---
It isn't the fastest way to travel but the scenery sure is pretty.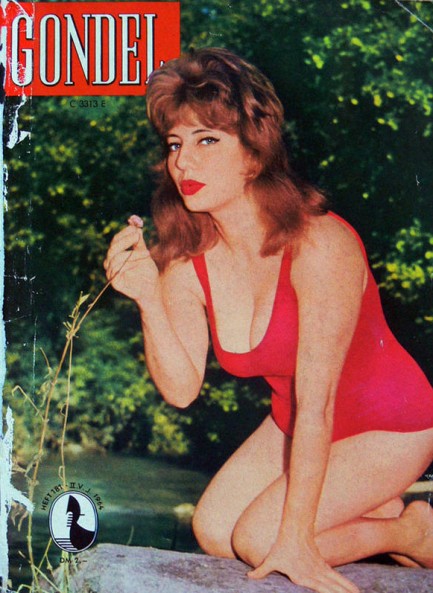 Well, that was fun. Berlin is an interesting city, dynamic, hectic and ultramodern, but also much greener than we expected. Certainly a recommendable destination, though we did encounter an €8 glass of white wine, which makes us happy to be back where the same pour costs exactly eight times less. We're a bit tired today, so we're just going to do a couple of brief shares, just so you know we're still alive. Above is the cover from the West German celeb magazine Gondel (Gondola) featuring Elisa Mainardi. Inside you get shots of Teresa Velasquez, Lisa Gastoni and more, and on the rear cover you get goddess Elke Sommer. Most of the shots are unimaginative portraits that don't do the subjects justice, but the images are rare, which makes them worth sharing. You can see more Gondel covers here. This issue came out in 1964.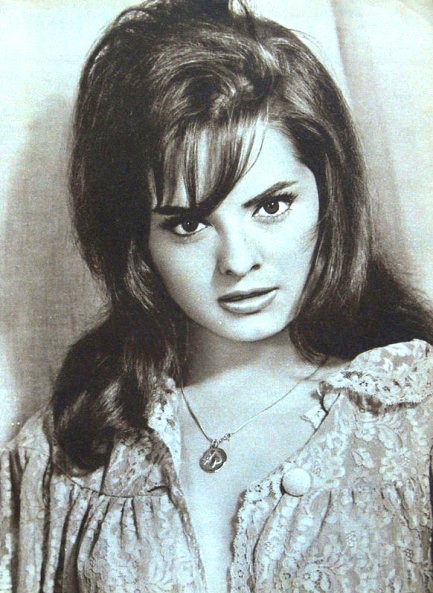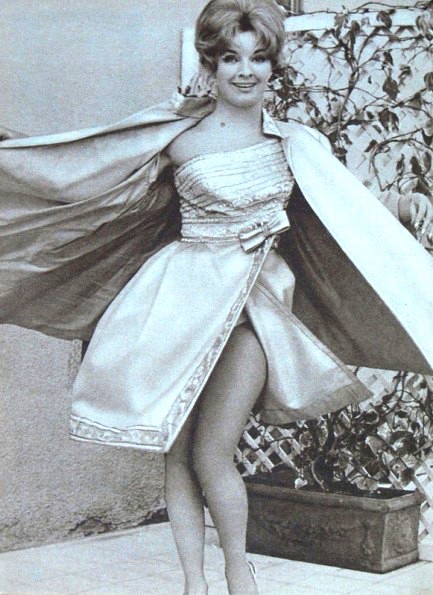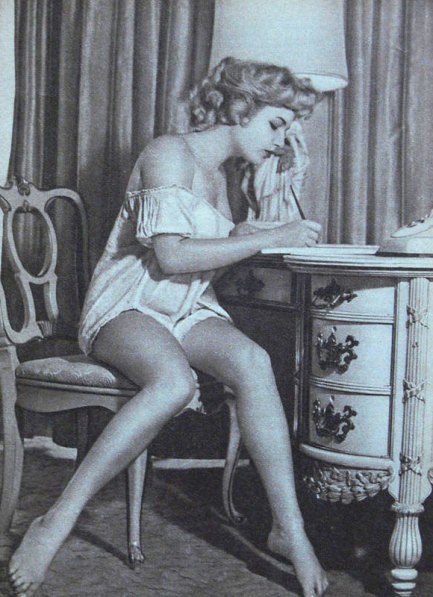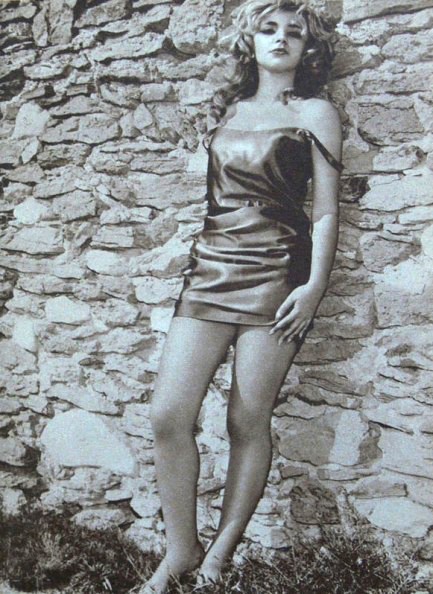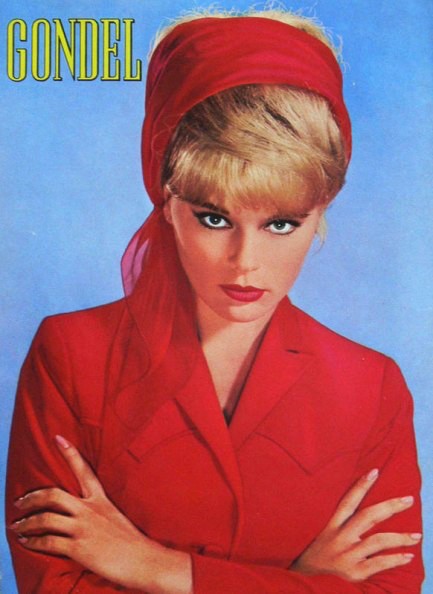 ---
Rowing with the zeitgeist.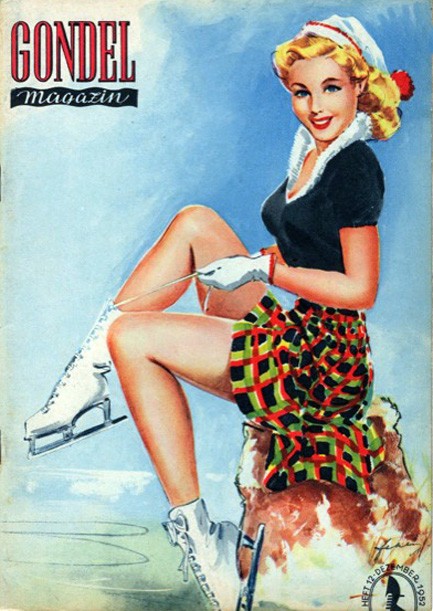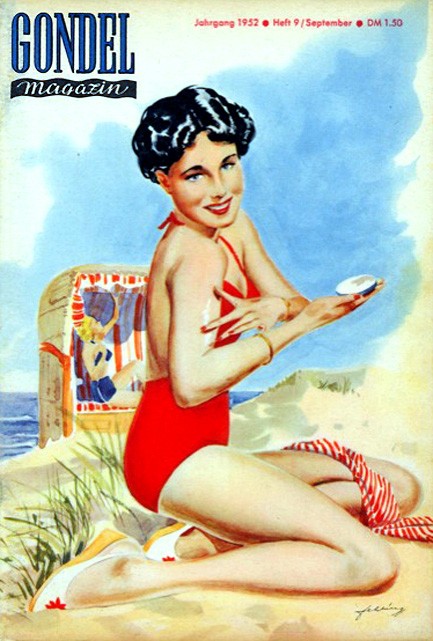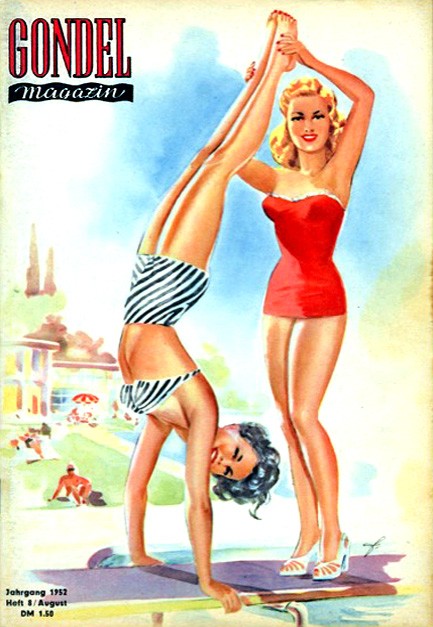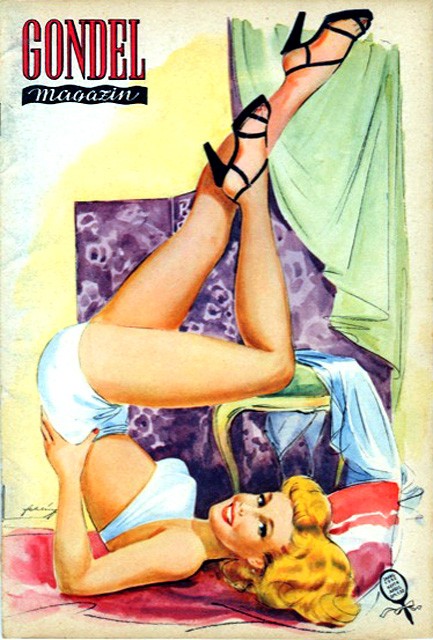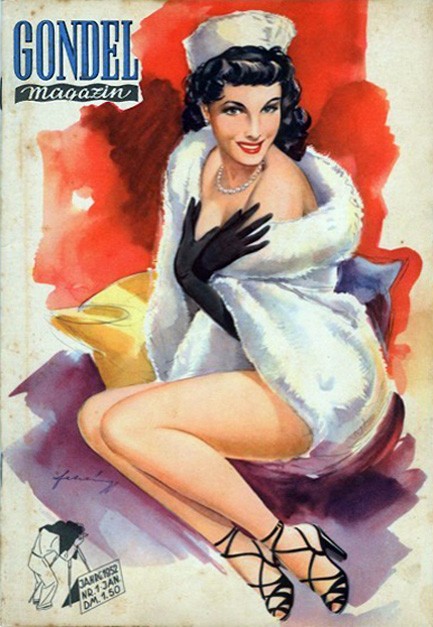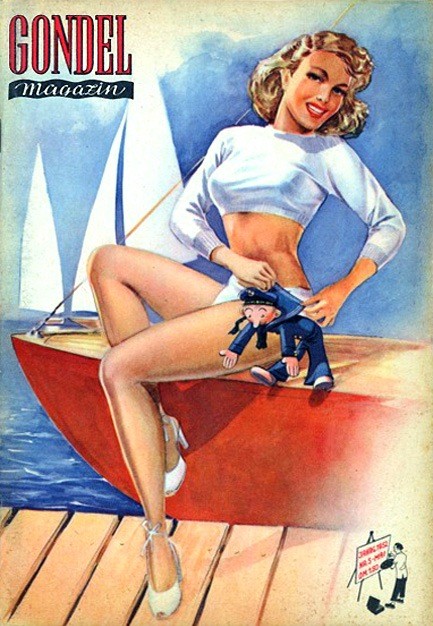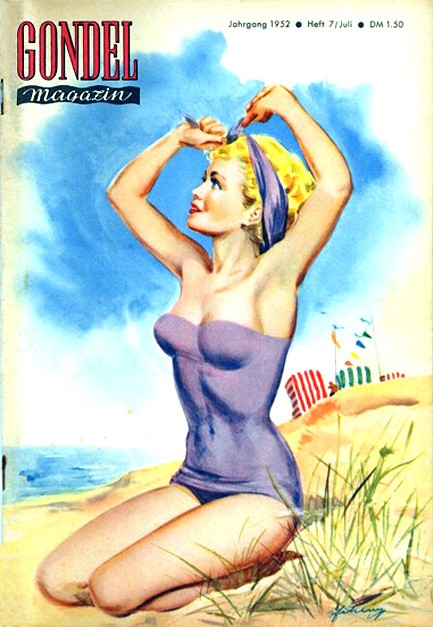 Above, nine fun covers of the West German men's magazine Gondel (Gondola) dating from the early 1950s. Gondel contained pictorials, cheesy jokes, short stories, celebrity profiles, and features about jazz. Like many mid-century men's magazines, as the times became more permissive, it became more risqué, and by the 1970s had everything it had before, plus a boatload of nudity. We'll show you what's inside a couple of these down the line.
---