Beautiful detective gets into a sticky mess in Los Angeles.
Even if you haven't read Honey West we bet you've heard of her. This Girl for Hire is the first novel starring one of the first female private eyes in popular literature. It was originally published in 1957, spawned ten sequels, a 1965 television show, and even a 2013 graphic novel. All of that began with This Girl for Hire, so we read it, and it's pretty bad. Not every published book—even popular ones—possess style or merit, and this one's buzz is undeserved. The plot is a bore, the humor is obvious, the dialogue needs a serious polish, and the sexiness so boldly touted in the rear cover blurb simply doesn't materialize. And finally—the cardinal sin—we don't get the impression matters improve in later novels. For better along these lines we recommend Peter O'Donnell's Modesty Blaise adventures. They deliver eroticism and action and most of them are actually pretty good. In fact, This Girl for Hire made us immediately retreat to our Blaise stash just to remind ourselves this concept could be done well. See below.
---
Her intentions are abundantly clear.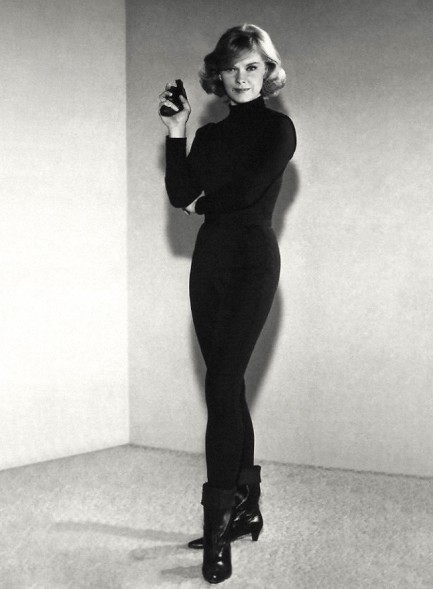 American actress Anne Francis appears here in a Four Star Productions promo photo made for her television series Honey West, which ran for one season on the network ABC. Francis was a television iron woman, appearing on scores of shows, but she also made a mark in feature films such as Forbidden Planet and Bad Day at Black Rock. This confident shot is from 1965 and shows her looking beautiful in her mid-thirties. About a dozen years earlier, near the beginning of her career, she still looked good but also very different.


---
You can't go home again—and sometimes you don't want to even if you could.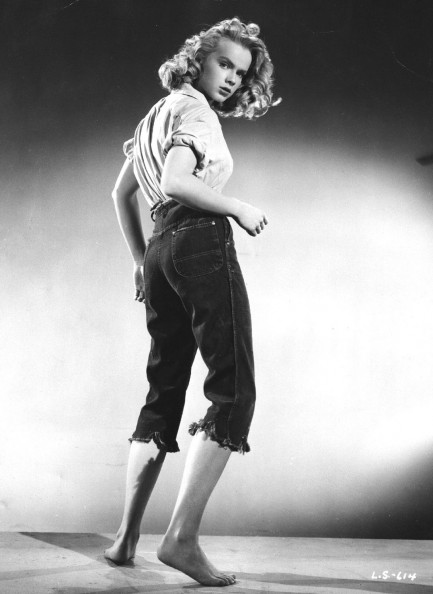 Anne Francis, née Anne Marvak, was born in the prison town of Ossining, New York—location of Sing Sing Correctional Facility. Once she made her escape to Hollywood she became known for her role opposite Leslie Nielsen in the sci-fi film Forbidden Planet, but other notable credits include Bad Day at Black Rock, Rogue Cop, and the television series Honey West, all of which are well worth a gander. This dynamic shot is from the early 1950s.
---