But really, who could ever forget her?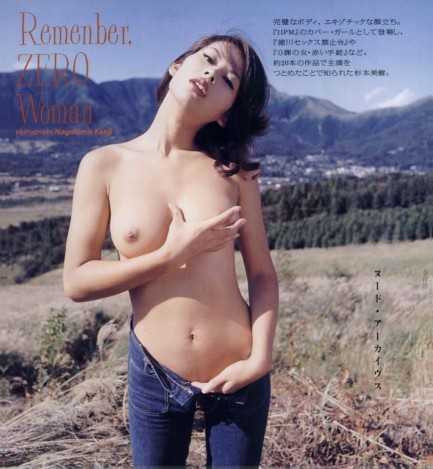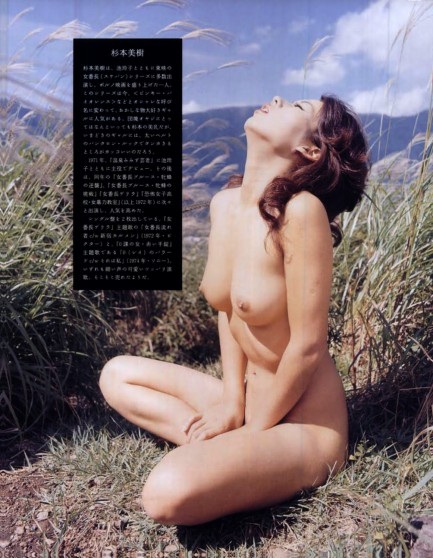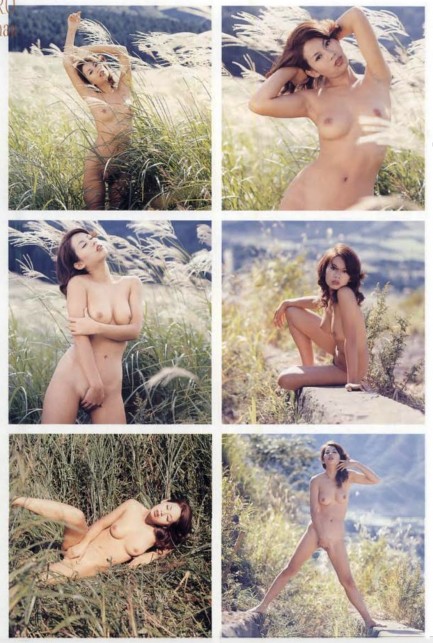 Miki Sugimoto posed for a lot of nude photos. Among 1970s pinku stars Terumi Azuma posed for more, definitely. And probably Naomi Tani too. But we see Sugimoto nudes all the time. These were shot by Japanese lensman Kenji Nagatomo and appeared in the nostalgia magazine Dankai Punch (Baby Boom Punch) in 2007 as a photo feature titled "Remember Zero Woman." This of course refers to Sugimoto's starring turn in the pinku classic Zeroka no onna: Akai wappa, aka Zero Woman: Red Handcuffs, which you should see if you haven't yet. We'll have more from Miki later. Also, seven years ago we posted a shot from this Nagatomo session very similar to the top image, and if you're interested you can see that here.


---
Oh, my mistake. I thought you said out with the old in with the nude.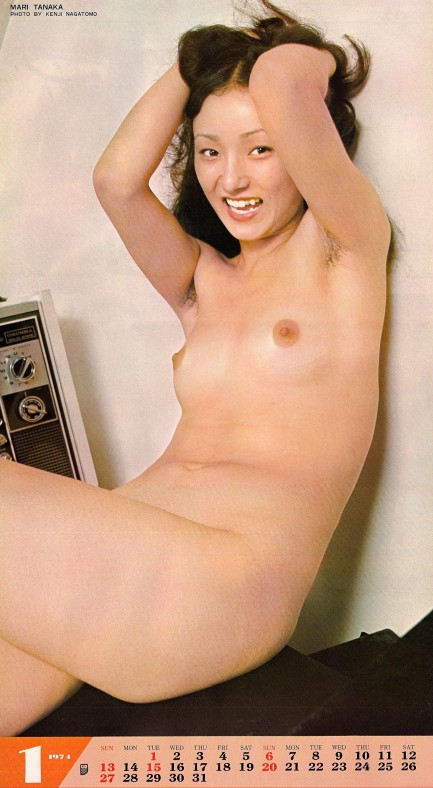 We thought we'd start your 2017 off right with this January calendar page from a 1974 issue of the Japanese magazine Heibon Punch featuring the always wonderful Mari Tanaka. She's chameleonic and can look very different from shot to shot. For a glimpse of her at her best, we suggest peeking here.
---
Everything seems to be in working order.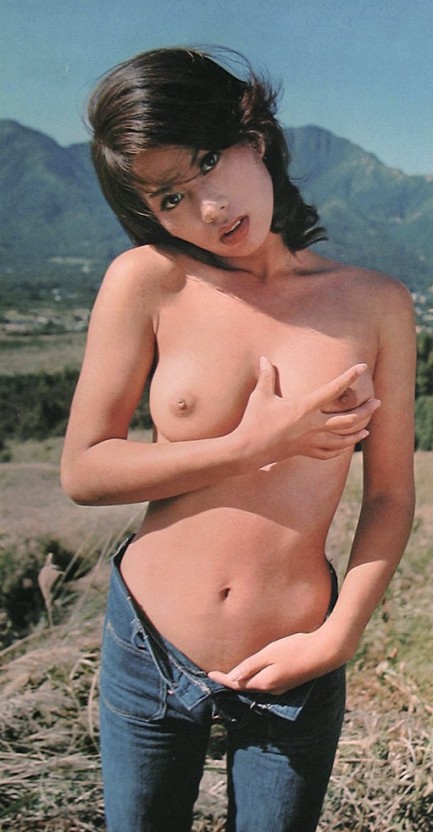 Above, a promo photo shot by Kenji Nagatomo of Japanese actress Miki Sugimoto, who's a Pulp Intl. fave thanks to her roles in various action and pinku films during the early 1970s. This was published as a tri-fold poster in Heibon Punch, and we've cleaned the seams on it to make it a better image. Not sure on the date, but we're guessing 1972 or 1973.
---