All the rules are in her favor.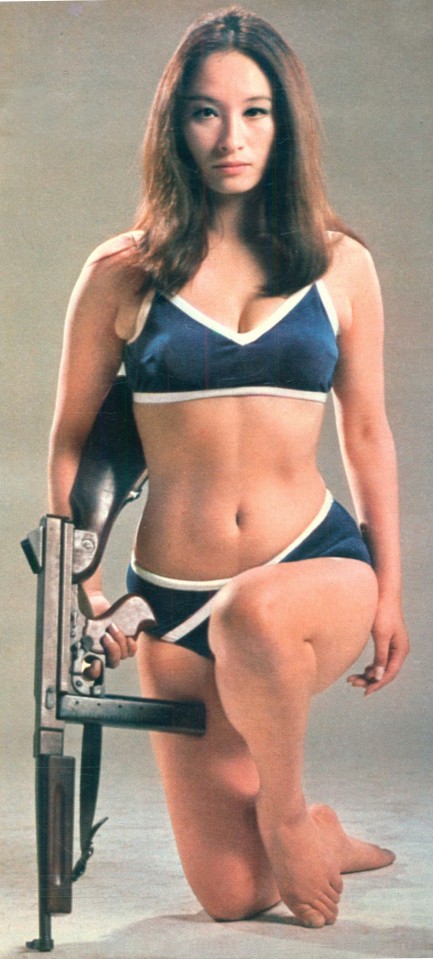 Kyôko Enami poses here in a promo image made for her crime thriller
Onna koroshiya: Mesu inu
, known in English as
Hitwoman Bitch
and
The Art of Assassination
. Enami was a go-to actress during the 1960s and made about eighty films over the course of that decade alone, eventually ending up with more than one-hundred and sixty film and television credits. With output like that we'll probably circle back to her at some point. This shot was made in 1969.


---
Bunta Sugawara spits hot lead in Machine Gun Dragon.
Cagney! Bogart! And... Bunta? This poster, if you look at the text in the righthand margin, suggests that Bunta Sugawara is a gangster on that level. We'll see about that in a minute, but one thing is sure—this is a kick-ass image of him. It was made for his crime flick Yokohama ankokugai mashingan no ryu, known in English as Yokohama Underworld: The Machine-Gun Dragon. Sugawara plays a rogue gunman, thief, and fashion plate who decides to rob the Matsumi yakuza clan of a billion yen worth of drugs. Ill gotten gains are hard to keep in crime movies, so you know already what the story arc is here: the people he robbed come looking for him.
However, there are some quirks. For example, Sugawara has a disturbingly close relationship with his mother. The two take baths together, as mom dispenses parental wisdom like, "The most important thing in the world is money. A guy without money is garbage. He might as well not have a dick," while peeking at Sugawara's dick, which thankfully is out-of-frame.
It's under mom's influence that Sugawara robs the Matsumi group, a heist the pair pull off in the first moments of the film. They plan to hold the goods until the heat cools, but another gang deduces that Sugawara was involved and demands half the drugs for not turning him over. The cops are soon closing in too, since the robbery resulted in a quadruple homicide.
Eventually, Sugawara engineers his own arrest. It's the only way he can avoid capture by the yakuza, and in jail he can presumably regroup. But Matsumi has men inside. Those men have no idea how ruthless and resourceful Sugawara is, and in the film's best sequences he shows how survival inside this particular prison is about who's willing to be the most vicious. He doesn't spend long in jail, which means that upon release his problems still must be faced. But fire breathing dragons are very hard to kill. As hard as Cagney and Bogart? Well, let's just say that if Bunta goes out, he'll go out guns blazing. Yokohama ankokugai mashingan no ryu premiered in Japan today in 1976.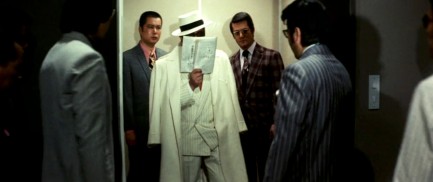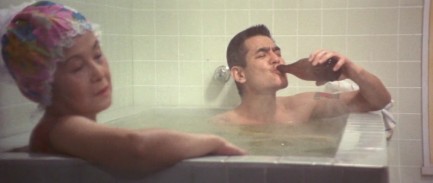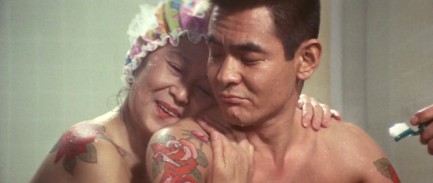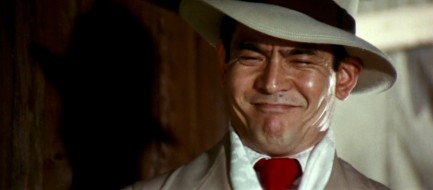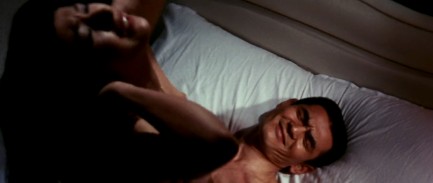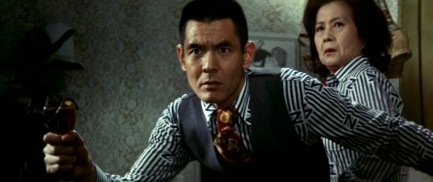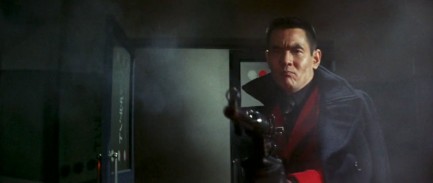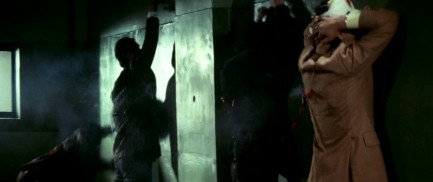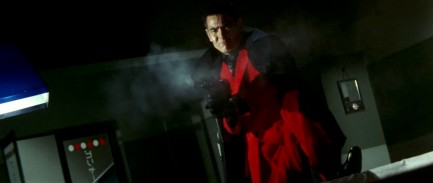 ---
Rare talent. Reasonable prices. Results guaranteed.

Above are three promo posters for the Japanese actioner Onna koroshiya: Mesu inu, which in English was called The Art of Assassination and, interestingly, Hitwoman Bitch. It's about a woman who works as a restaurant hostess but moonlights as an assassin, and draws an assignment killing a rich businessman but gets entangled in all kinds of complications. The lead is Kyôko Enami, whose amazingly long career lasted from 1960 until 2018, when she died aged seventy-six. These beautiful posters are fitting tributes. The two tateken sized promos look identical at a glance, but upon closer inspection you'll see that they're different in several respects. We'll circle back to Enami a bit later. Onna koroshiya: Mesu inu premiered in Japan today in 1969.


---